Currently under development at Dominator Yachts, the 42M Illumen will become the yard's flagship and first yacht of its series with transatlantic range. Other unusual options for this series include the option of a helipad on its bow.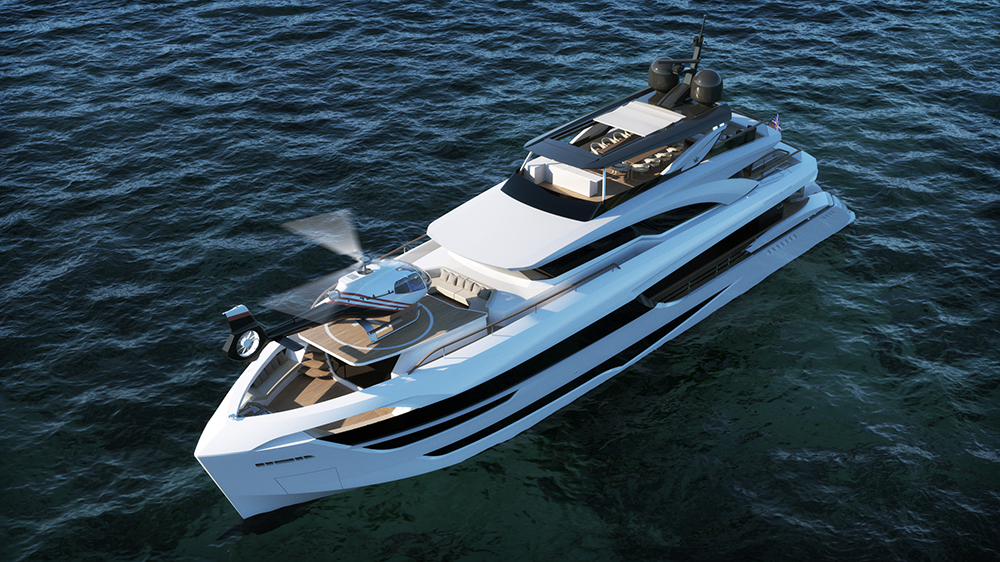 The Dominator 42M is now being built for a German client. "He wanted each area to represent different countries and continents," says Pernsteiner. "For instance, the flybridge has a Middle Eastern theme, with a relaxing ambience and even a hookah lounge." And the main deck resembles a modern, loft-style penthouse in the heart of New York City.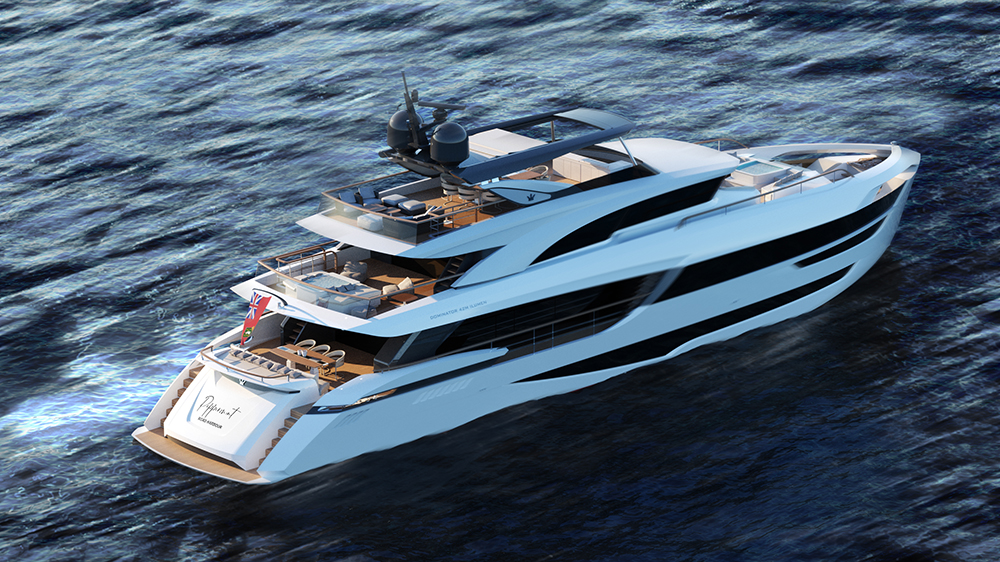 The upper deck is Asian-style and designed for a detox zone and lifestyle, complete with a yoga studio, gym, smoothie bar and spacious windows for endless ocean views.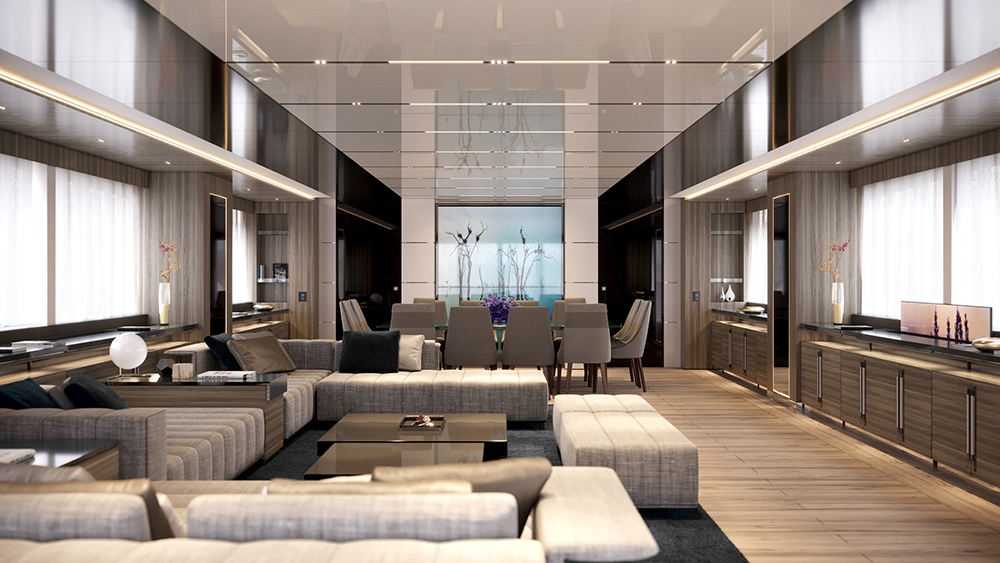 Large glass walls and windows, modern decor and an office - the owner plans to spend a lot of time on board the yacht and equipped it with a teleconference screen, printers, scanners, etc. - it resembles a modern loft-style penthouse in the heart of Manhattan, but in the middle of the sea .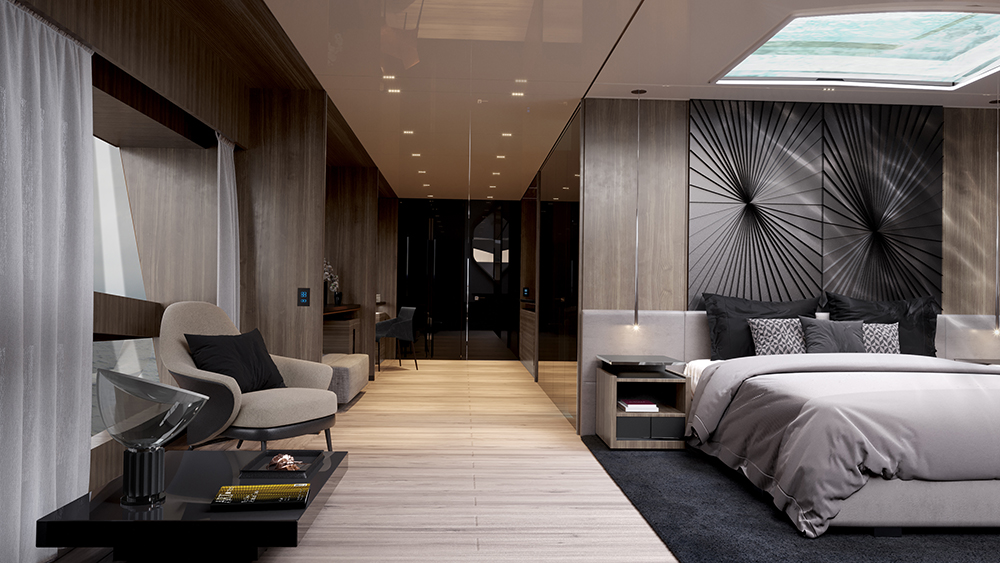 One of the most unique features will be a fully integrated glass shower next to the owner's bed. Taking a shower in the main bedroom, being anchored in the bay, you will feel one with the water.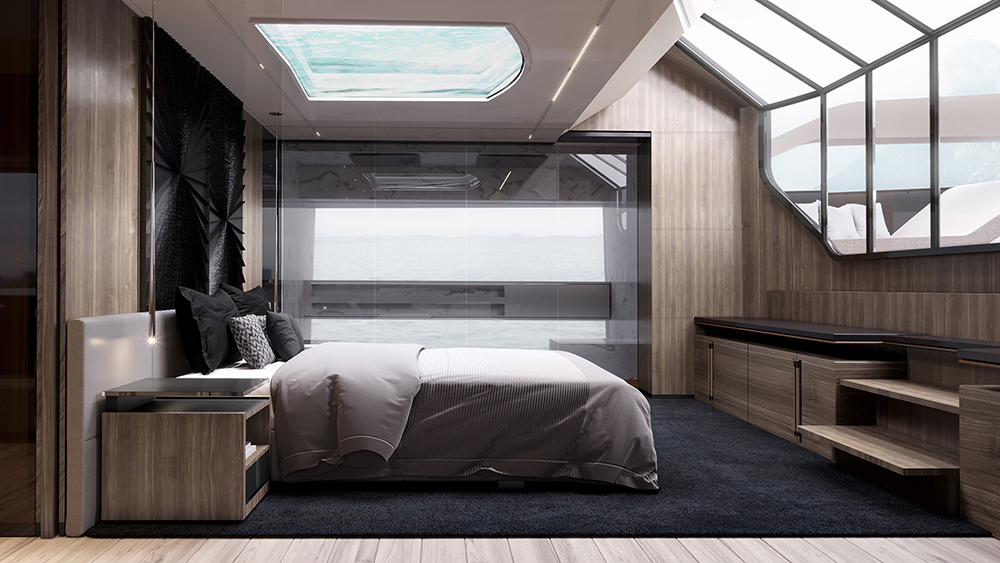 The aft cabin, the main saloon and the galley are decorated in a European style, showing contemporary art from Milan, with large open spaces, elegant finishes and finishes, as well as a smooth transition between the interior and the exterior.
A beach club and four guest cabins are located on the lower deck. The engine room is also downstairs, but you will never know about it, because Dominator installs heat and sound-absorbing insulation so expertly that the heat and noise remain behind the closed doors of the engine room.