The 42m
Crowbridge
by
Cantiere delle Marche
is made for very experienced repeat clients of Tommaso Spadolini who have owned several previous yachts, although all of them have been planing hulls. The yacht was launched in June 2020.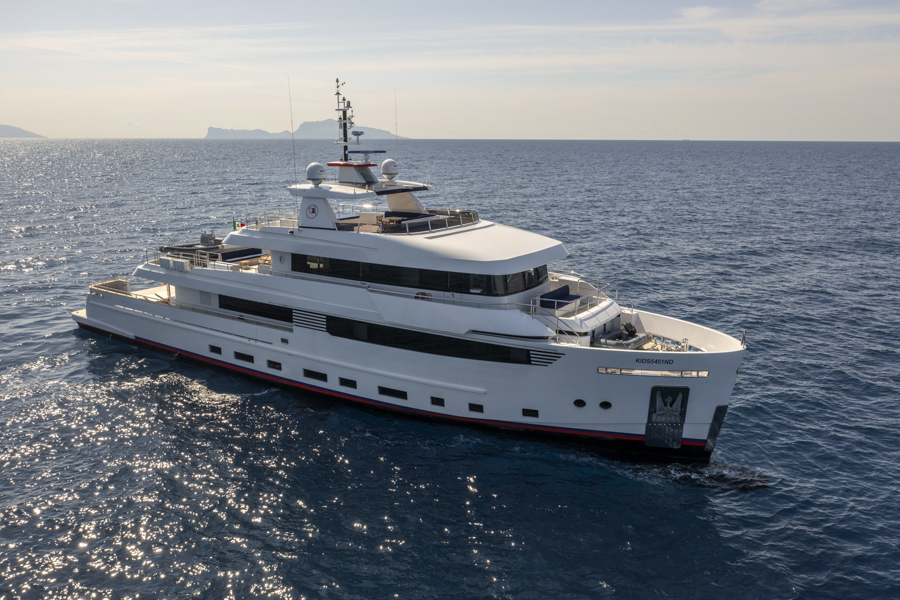 The owners decided to make the switch to a custom displacement yacht for family reasons and wanted to cruise in more leisurely comfort.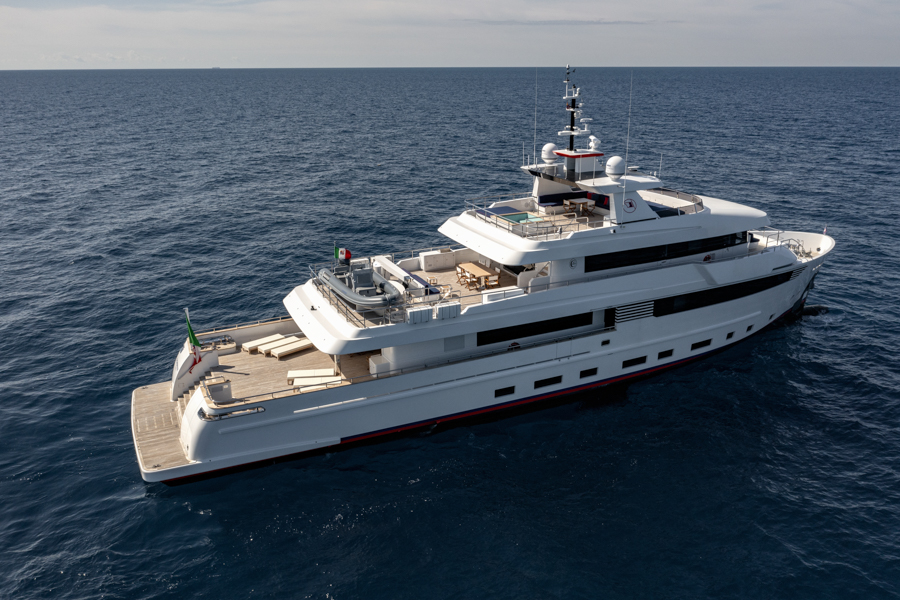 Crowbridge has a top speed of 15 knots and an economic cruising speed of 10 knots. This took something of a mind-shift as the owners were more accustomed to making fast transfers at 25 knots. But with a beam of 8.5m the explorer has much more space and her round-bilge hull with bulbous bow means she can venture out in weather that would keep a planing yacht in port, explains Tommaso Spadolini.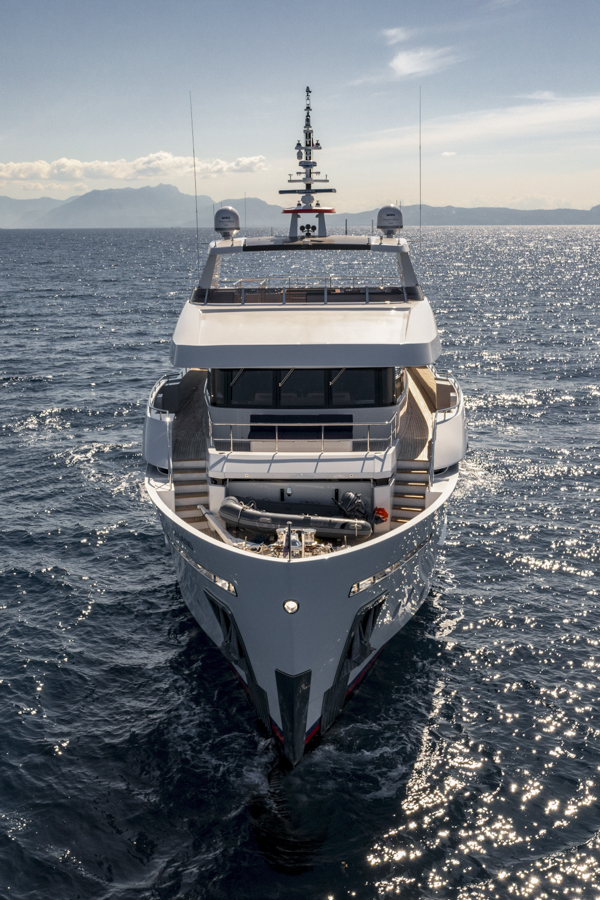 "The owners had several specific requests, starting with the clean and sober profile as well as generous interior and exterior as they spent several weeks at a time on board. These may seem like common requirements for a large yacht, but he and his wife approached the project with very precise ideas of how they wanted the private and social areas to be set up," says Tommaso Spadolini. "We worked closely with Sergio Cutolo's HydroTec studio to maximize the internal volumes and in the superstructure we managed to create the perfect compromise between the interior layout and both the size and positioning of the large windows. An unusual request was to have six ensuite guest cabins on the lower deck – three double cabins for the owners' sons and three twin single cabins for their grandchildren – which is rare on a yacht of this size".
Here are some details of the Crowbridge's design.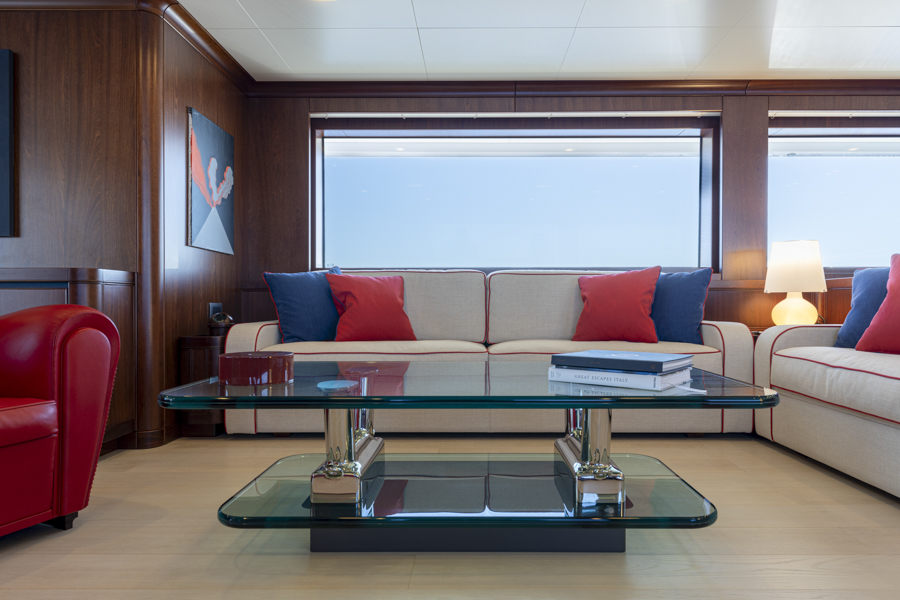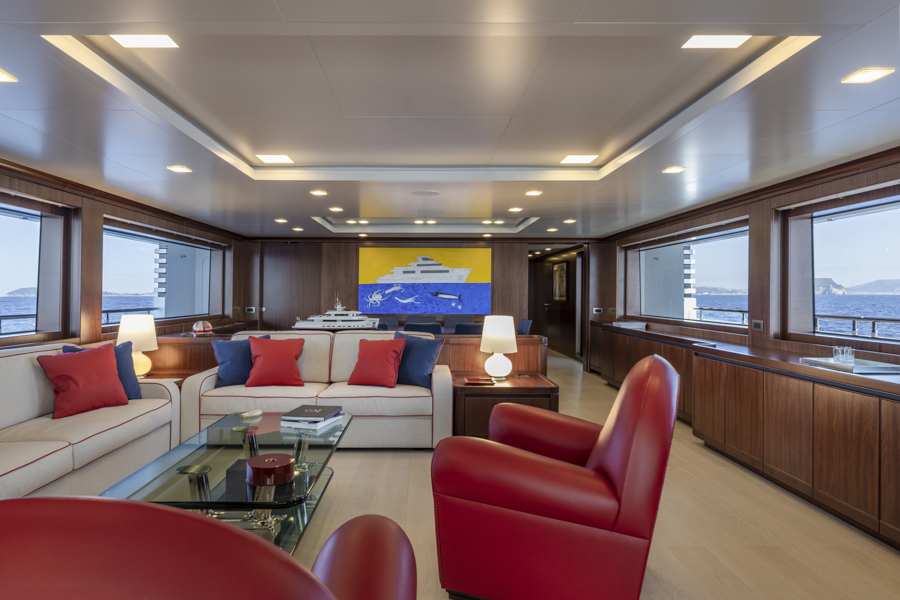 The family preferred a traditional salon and dining room on the main deck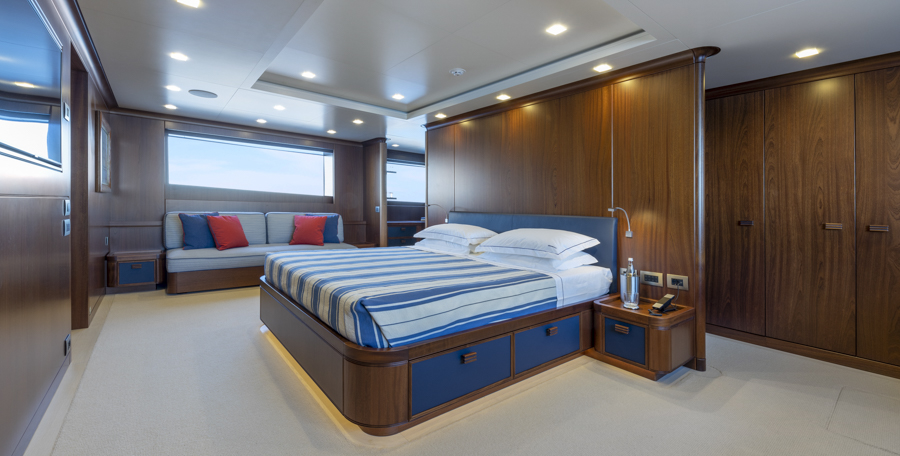 The master stateroom includes a private study, a big walk-in wardrobe, separate His and Hers bathrooms with a common shower stall, and a day sofa that converts into a bed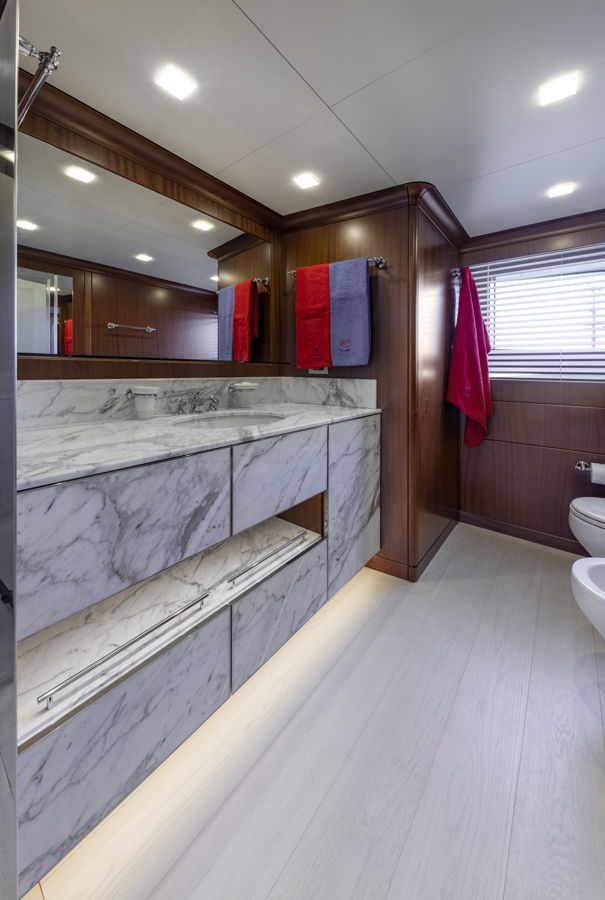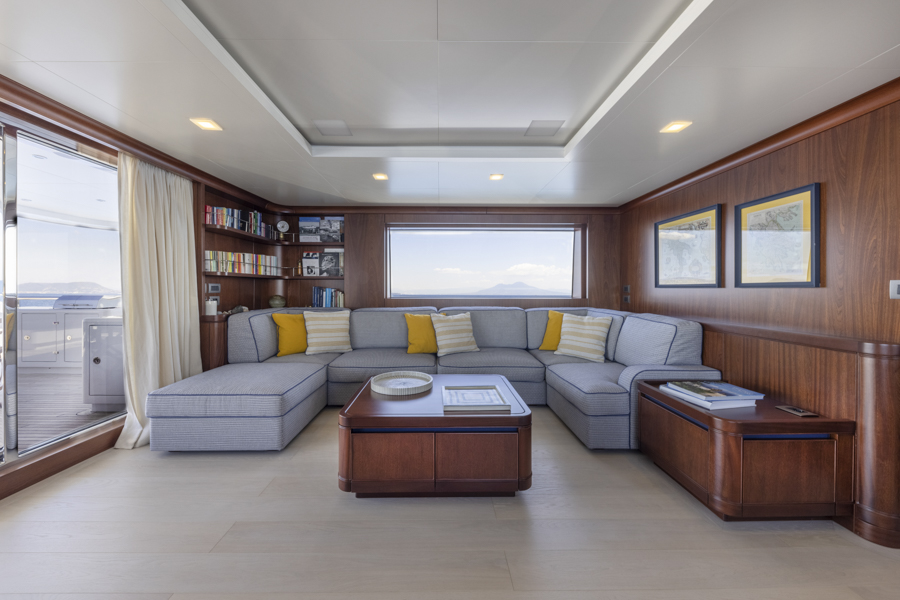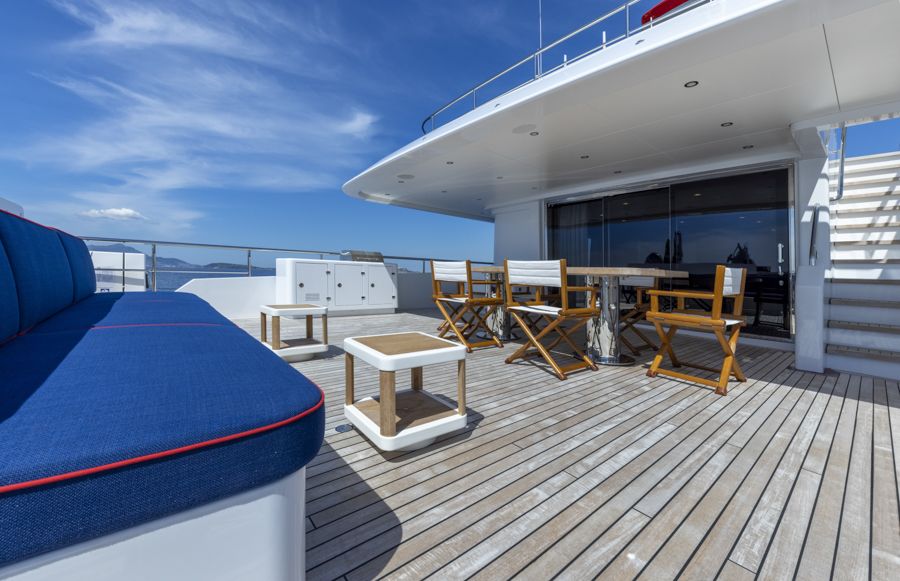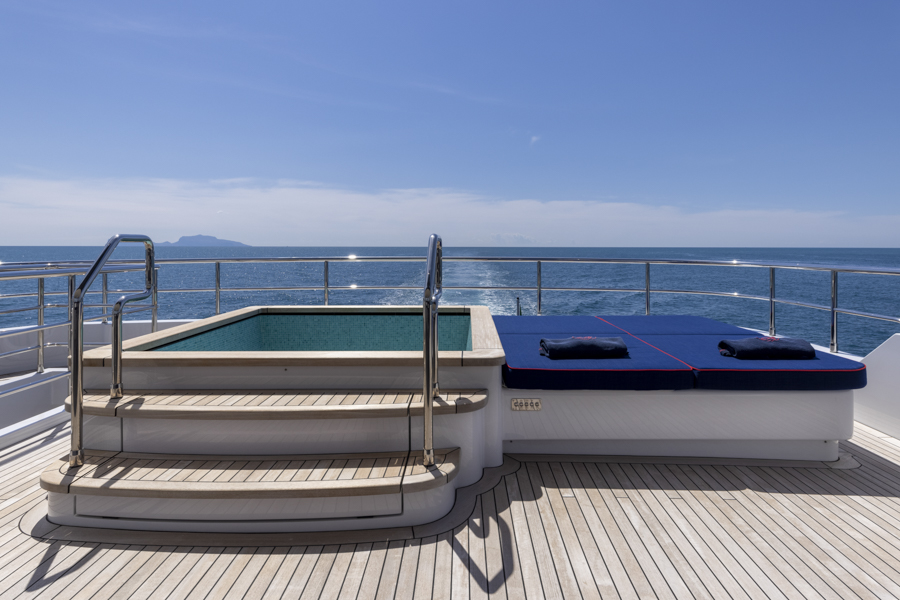 The sundeck has a saltwater hot tub, bar unit and small dining lounge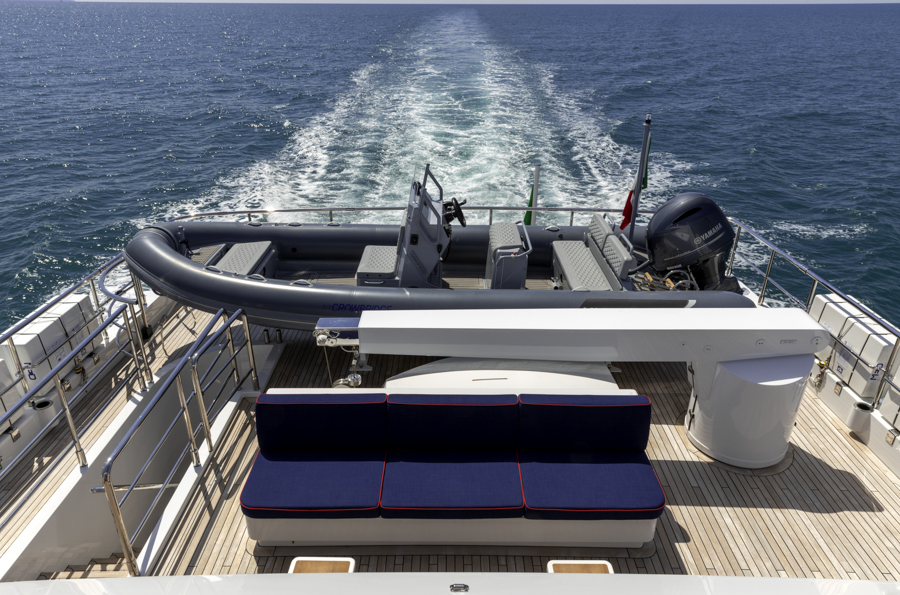 The original design had a side-loading tender garage in the stern, but on reflection the owners decided to house the tender on the upper deck aft and dedicate the garage to toys such as an Optimist and a Laser sailing boat, which are deployed from the central transom staircase

CdM's
story begins in 2010. Since 2015, the shipyard is the world's leading builder of explorer yachts. Cantiere delle Marche builds long-range, luxury yachts and superyachts from 26m to 40m in length.
Credits: Tommaso Spadolini