The exterior and interior of RJ range were designed by Francesco Paszkowski and naval architecture by Hydro Tec. The 40m explorer can accommodate 12 guests and seven crew members.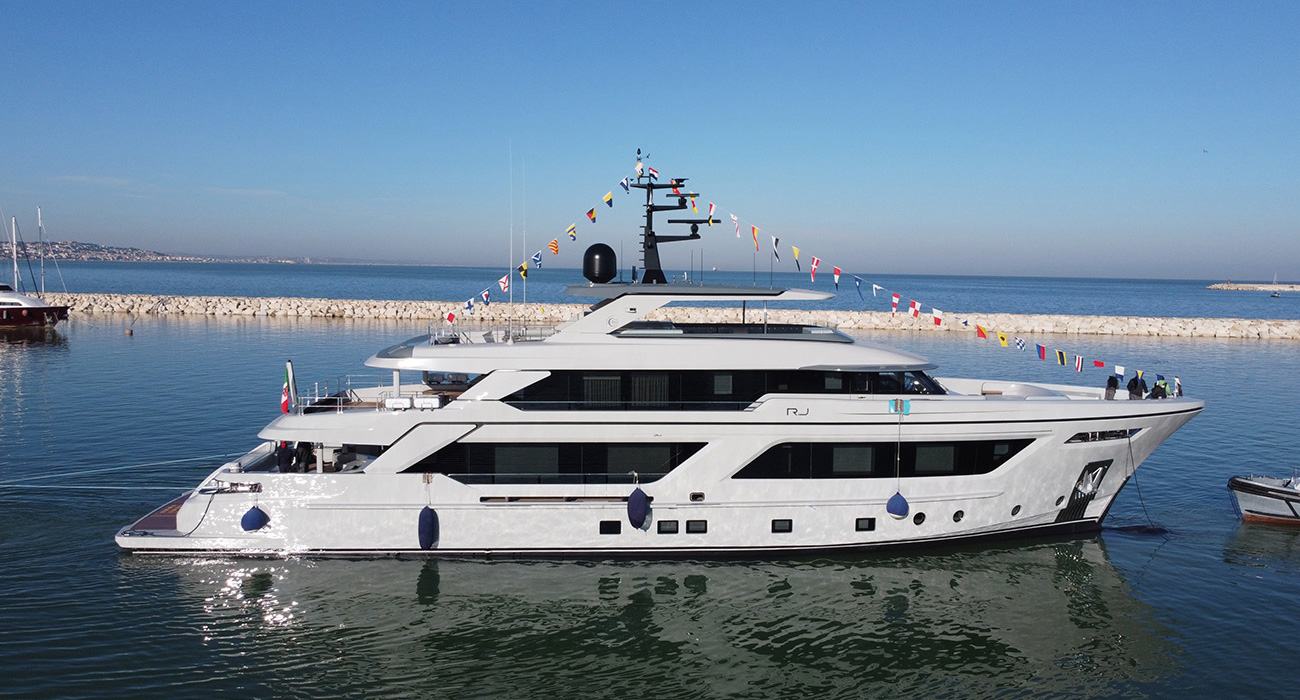 "The RJ range of yachts is definitely a game changer for CdM. With three sales and five interior designs commissioned to Francesco Paszkowski, cooperation with multi-award-winning designers has already proven to be the right choice!" says Vasco Buonpensiere, co-founder and sales & marketing director at CdM.
RJ features twin heavy duty MTU 10V2000M72 engines delivering 900kW each at 2250rpm, allowing a top speed of 14.5 knots. At an economic speed of 9 knots, she will have a range of around 5500nm with about 10% fuel left upon arrival.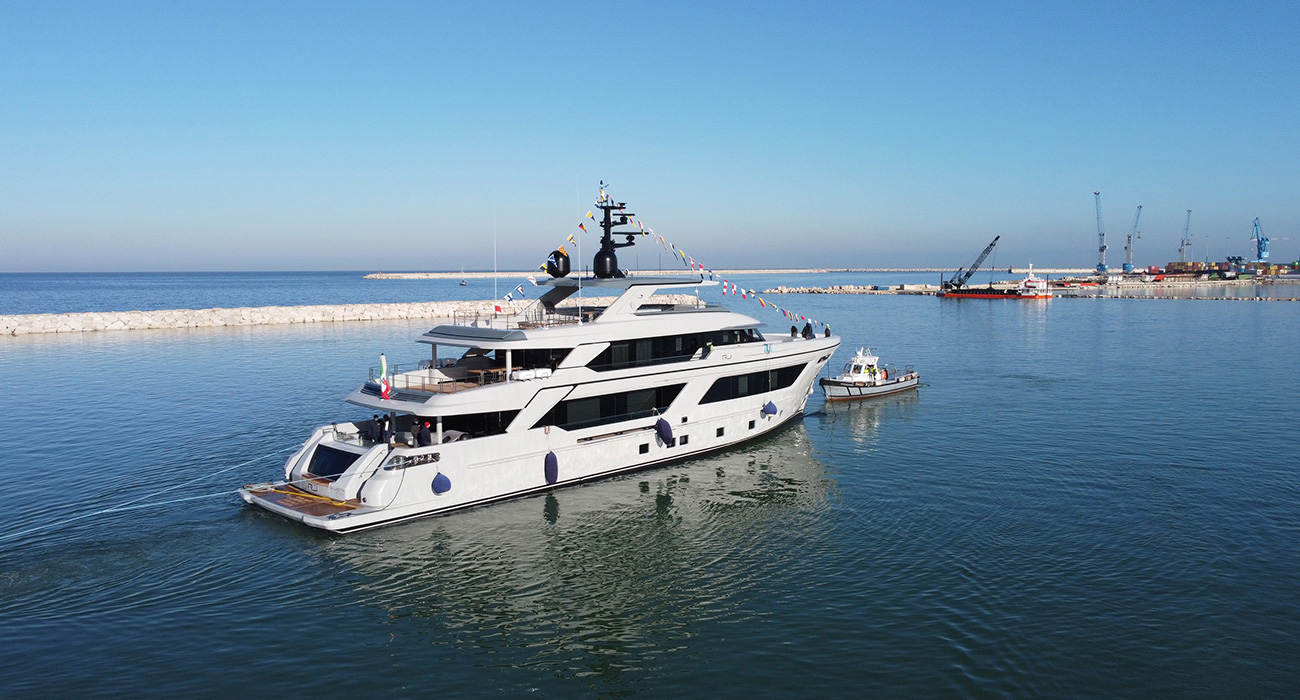 RJ 130 was sold to a European owner. "It was a great pleasure to work with an owner who was keen to bring his experience to CdM," says Vasco. "Choosing CdM, he offered a serious statement of trust in our yard's reliability and construction quality. I'd like to add that it's inspiring and a reason for pride to see that a growing number of experienced and motivated owners prefer CdM to build their yachts," Buonpensiere maintains. "Our clients have fantastic ideas for cruising, diving, luxury toys and serious boating. They are planning adventures, getting involved in underwater exploration, marine life observation, etc. As a shipbuilder, it's exciting to be a part of making their ideas a reality, with this range merging the world of white yachts with that of real explorer vessels even more."
CdM's
story begins in 2010. Since 2015, the shipyard is the world's leading builder of explorer yachts. Cantiere delle Marche builds long-range, luxury yachts and superyachts from 26m to 40m in length.
Credits: Cantiere delle Marche