Denison Yachting
has announced that they sold more yachts over 80 feet than any other brokerage firm in 2020. This data was collected by Boat International Media, powered by Boat Pro, which tallied the total superyacht transactions by firm.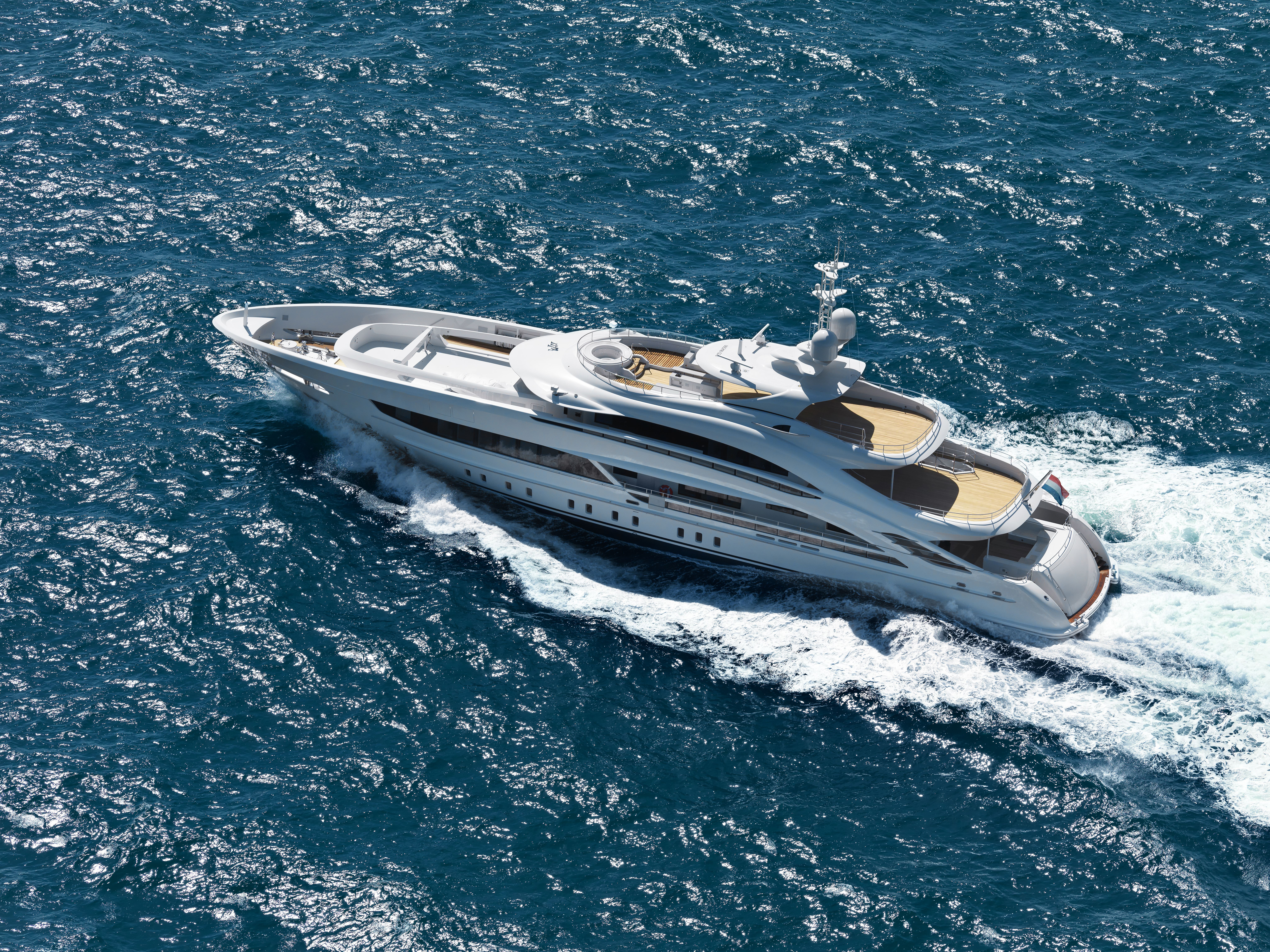 Denison led other brokerage houses with 65 total transactions sold by 24 different yacht brokers. This is the second year in a row that Denison ranked number one in superyacht sales.
"In this age of evolving technologies, if you're caught singing the same old tune, you will eventually be drowned out in white noise. Our in-house marketing team has allowed us to remain dynamic and nimble. Rather than waiting to respond to changes in the market of 2020, our team was perfectly poised to take on the challenges of the year," said Josh Valoes, Director of Marketing.
Despite the challenges of the pandemic, Denison was fortunate to experience one of the best years in terms of total yacht sales, charters booked, and marketing goals. The team adapted through shelter-in-place orders and canceled boat shows, yet continuously strived to make the yacht-buying process easy and safe for clients.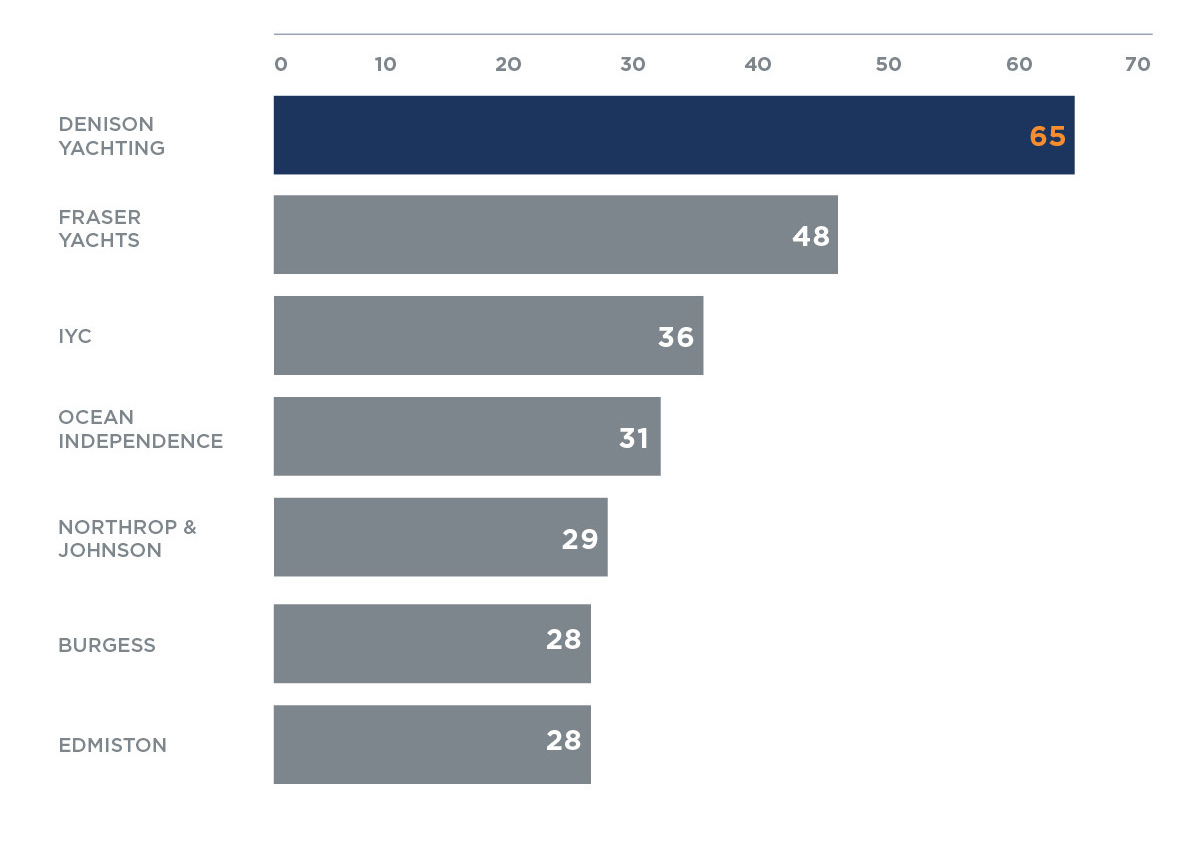 2020 Global superyacht sales infographic

"2020 presented us with plenty of obstacles to navigate, but we entered the year with momentum from strong sales in 2018 and 2019. Our successes in 2020 were the culmination of hard work, vision, and focus," commented Superyacht Director, Ben Farnborough. "We adapted to new ways of staying in front of buyers, sellers, and charter clients. We have a dynamic team with industry-hardened experience, youthful drive, and determination in equal measure; a group that loves what they do and always asks 'what's next?' We're excited to continue building our brand and making a mark on the large yacht sector."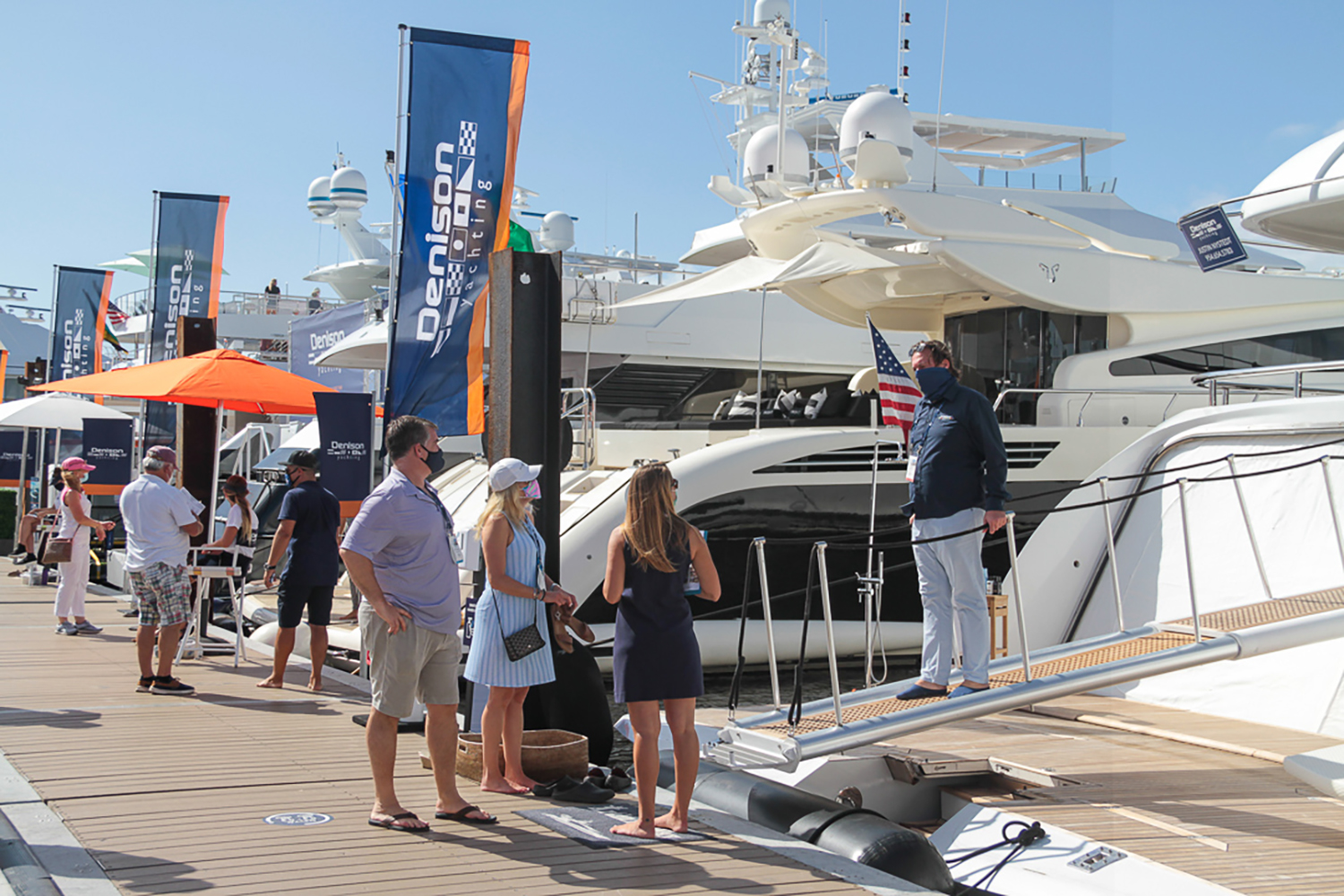 Denison Yachting
has long been a leader in the yachting industry, with a rich family history dating back to 1948 with the start of Broward Marine in Fort Lauderdale, Florida. Today, the company provides complete yachting services worldwide, from sales and charters to yacht management and new construction.
Credits: Denison Yachting