Turkish builder Alia Yachts has begun construction of a 32.4-metre yacht Nozomi II, following the success of her 30.5-metre sistership Virgen del Mar VI. Built on spec, Nozomi II is planned for 2021 delivery.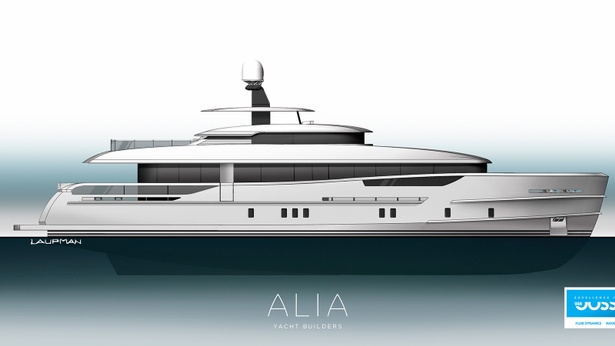 Described as an evolution of Virgen del Mar VI by Alia Yachts chief executive Gökhan Çelik, Nozomi II will still bear several differences. First of all, she will be two metres longer, with interior volume of 240 GT compared to Virgen del Mar VI's 235 GT. That will enable a larger galley, more wardrobe space within the guest cabins, as well as a dedicated laundry room in the garage.

'Virtually identical' to Virgen del Mar VI exteriors of Nozomi II were developed by Frank Laupman of Omega Architects. Still, her superstructure has undergone a 'subtle restyling' by Van Oossanen Naval Architects, for a moderately flared bow.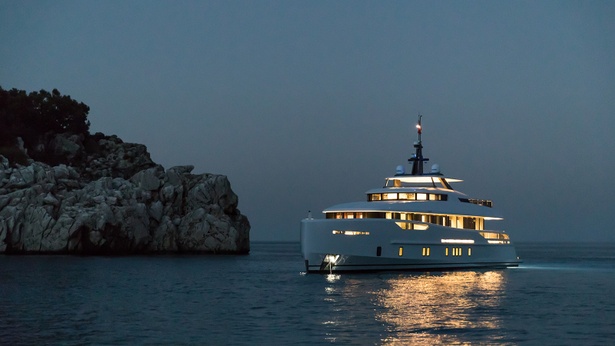 At the same time, Alia Yachts has not reappointed RWD studio that had worked on the interiors of Virgen del Mar VI, offering the prospective owner to choose the designer themselves.
Equally to her sistership, Nozomi II will accommodate up to 10 guests on-board within a full-beam master suite with a private terrace on the main deck, two doubles and two singles.
Propelled by two CAT 760hp engines, Nozomi II will boast a top speed of 14 knots and a range of almost 3,000 nautical miles.
Alia Yachts' Lloyds-certified shipyard is located in the port of Antalya, occupying approximately 8,000 m2, including three construction halls with their suites of specialist workshops and a dedicated interiors facility. With the additional 16,000 m2 under development for 2019, Alia Yachts will rank among
the top facilities in the region.