Columbus Yachts
presents the two new
models of the Atlantique line
from 37 to 55 meters. These projects embody Hot Lab's "Architecture for Voyagers" design philosophy that prompted the immediate sale of the line progenitor: Columbus Atlantique 43 meters.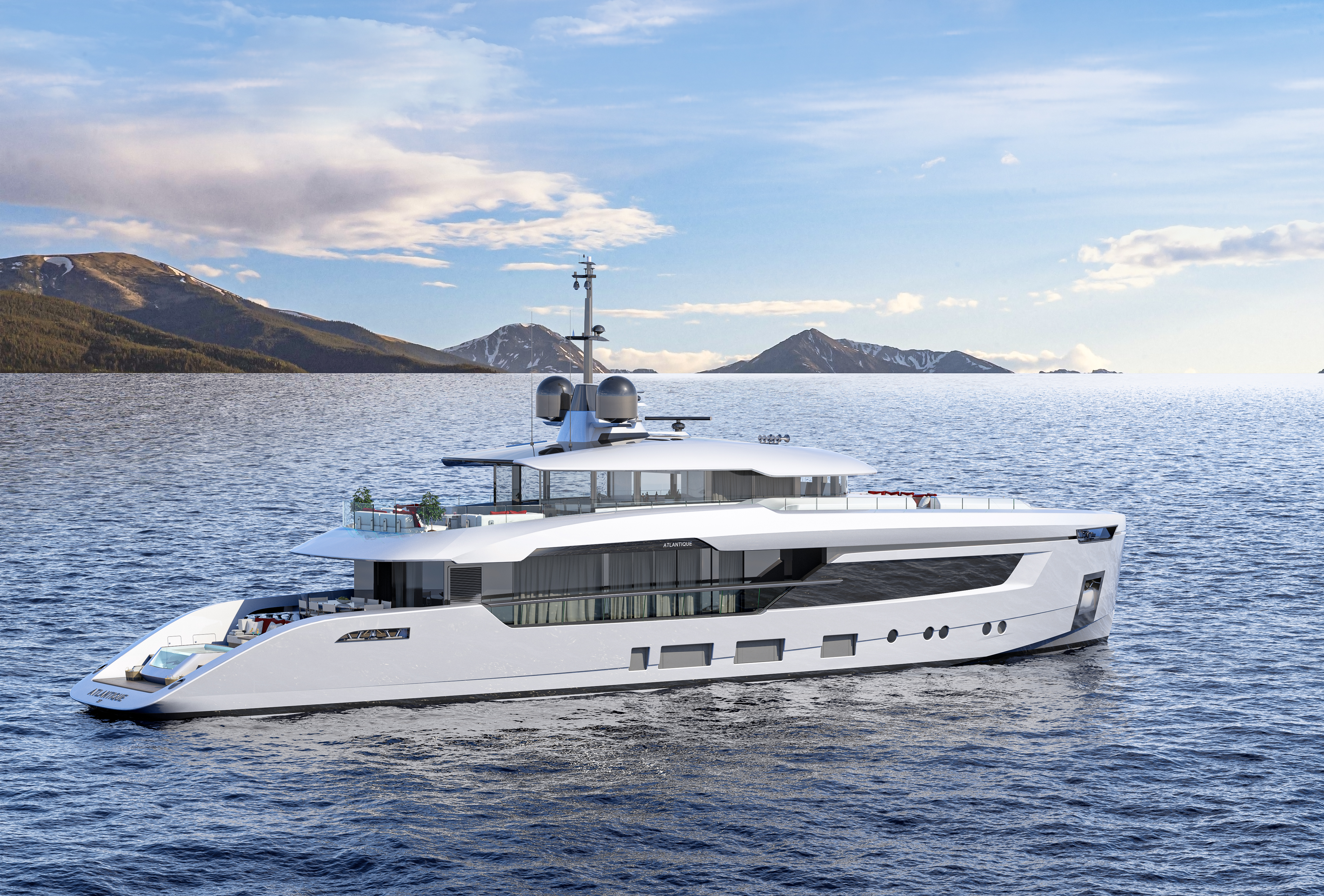 The design is a combination of stylistic, planning and functional elements. The hull silhouette of the entire line recalls the sailing yachts of bygone days and the stern area, with its large panoramic swimming pool, is just 50 cm above water level.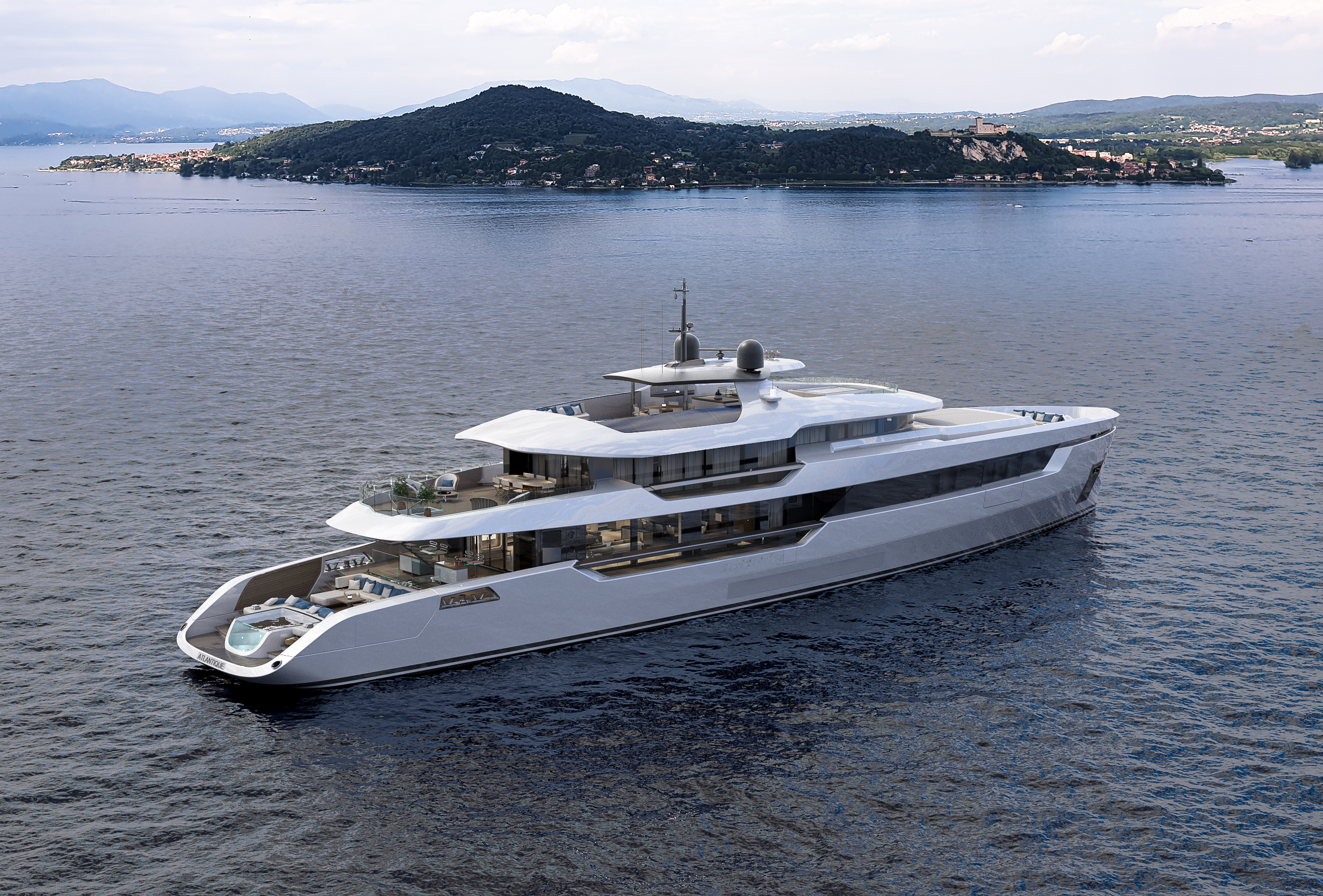 Atlantique 55 is the line's flagship. With steel hull and aluminum superstructure, the yacht has a tonnage of 900 GT and a layout spread over four decks. The convivial area on the main deck aft has been designed to achieve maximum comfort thanks to the three levels of the cockpit sloping down to the sea and comprising: the large swimming pool, the living area with C-shaped sofa and coffee table and the bar area near the entrance to the main hall.

The main deck is available in two layouts both with the owner cabin forward: the first version has a gym with a private balcony, whereas the second one has a fifth VIP cabin and a private balcony in the owner cabin. Below deck there are four double cabins with en-suite. The 13-member staff are accommodated in seven cabins. The second pool is on the sun deck, while tenders and jet skis are stowed in the forward garage.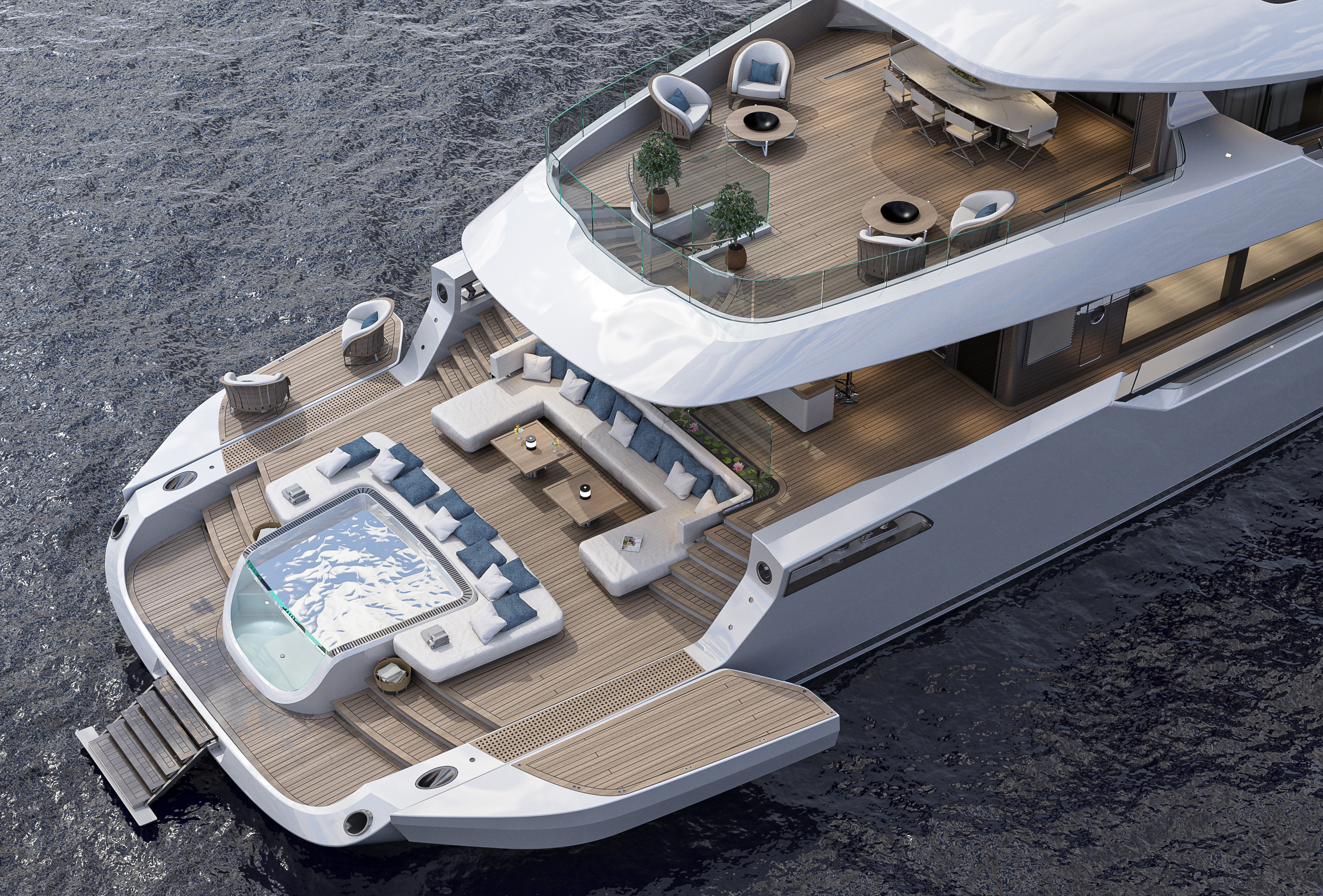 Atlantique 37 is compact (under 300GT) and combines sporty lines with refined interiors. Below deck, the layout includes four double cabins with en-suite, while the owner cabin is on the main deck forward. There are two dining areas, one outdoor on the main deck and the other one on the upper deck to cater for up to ten people.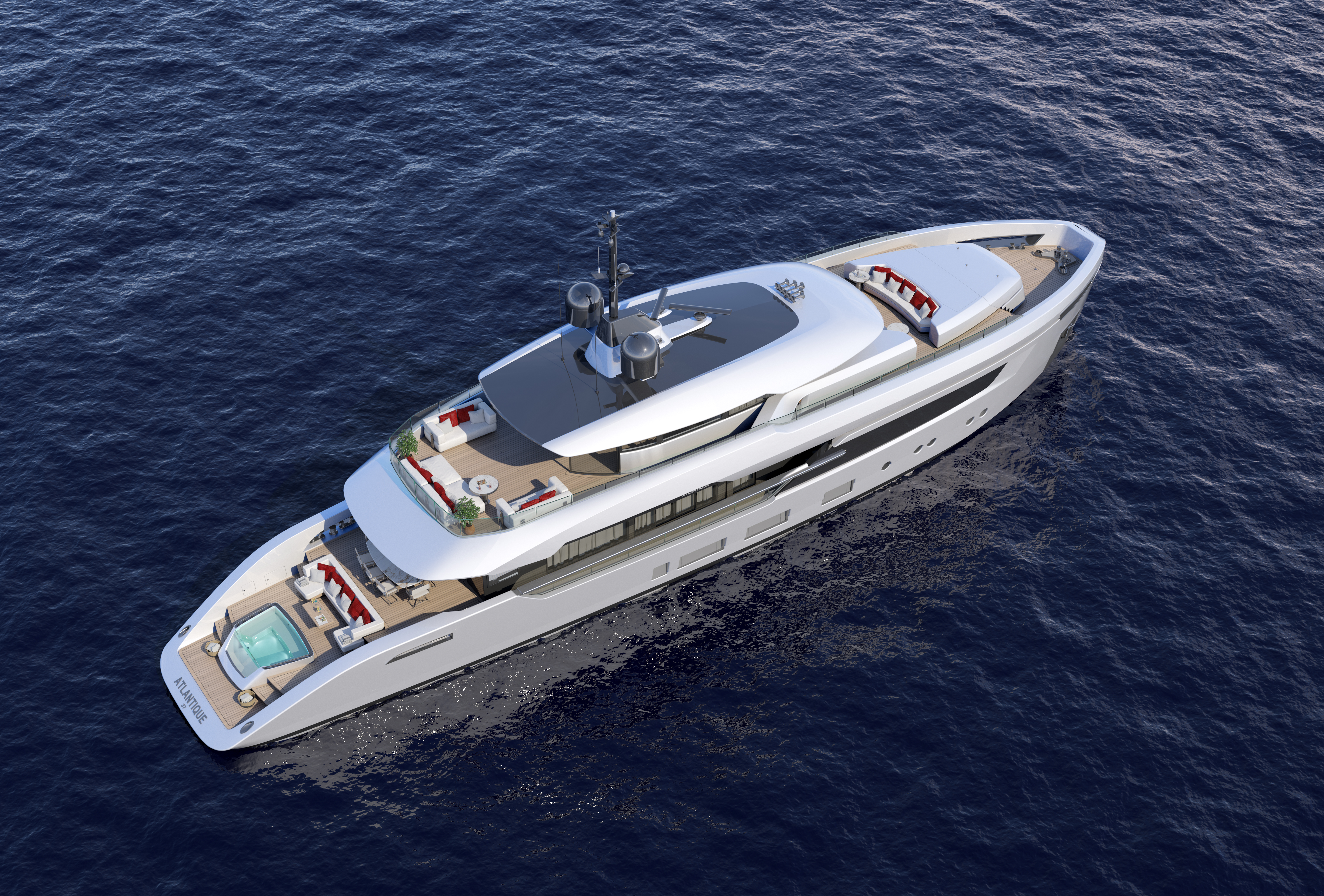 The first garage for the 4.45m tender is located on the right side while the forward hangar is to house a second 3.25m tender and the rescue boat.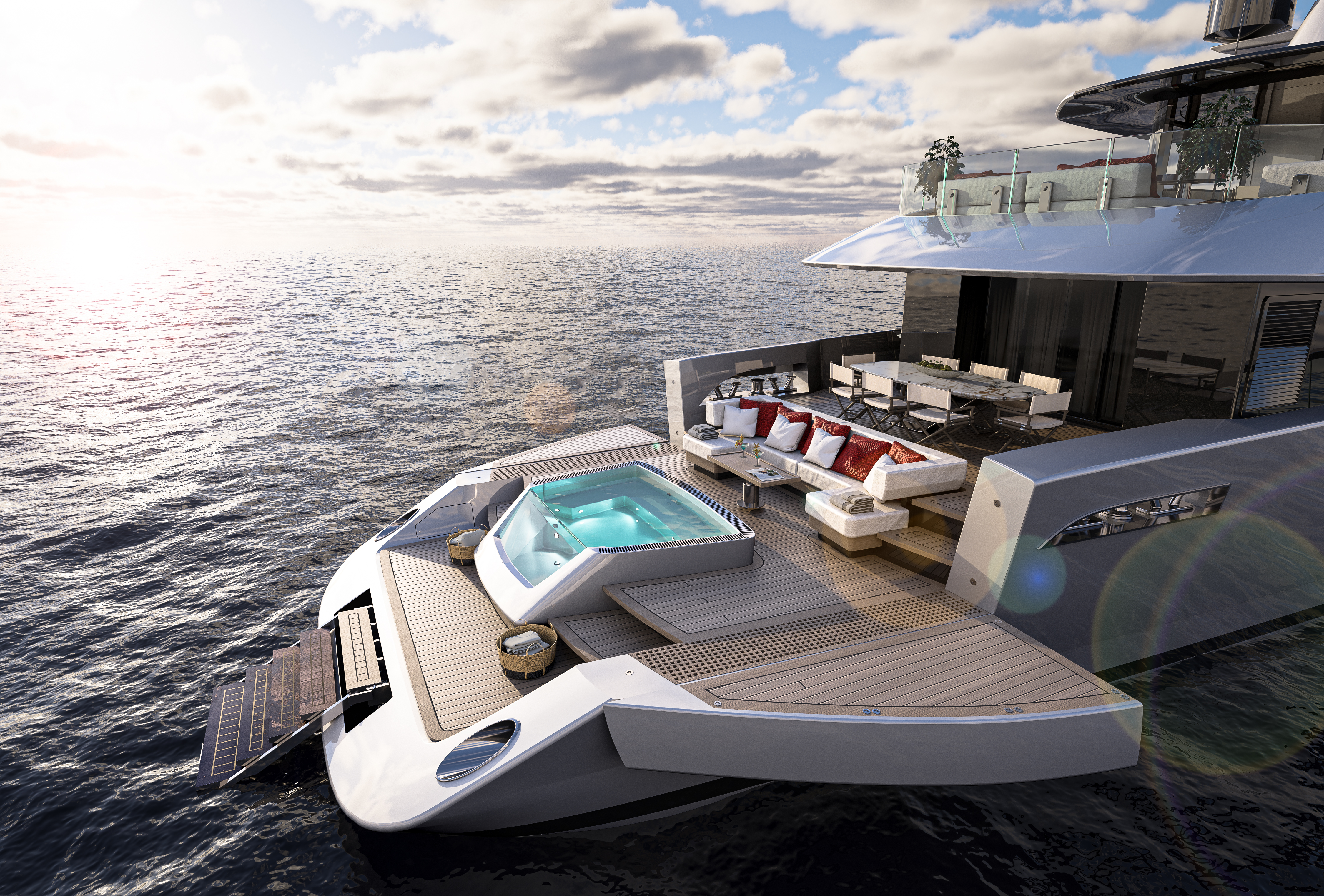 Thanks to 2 MAN 1400 hp engines, this superyacht can reach a maximum speed of 15 knots and a cruising speed of 13 knots.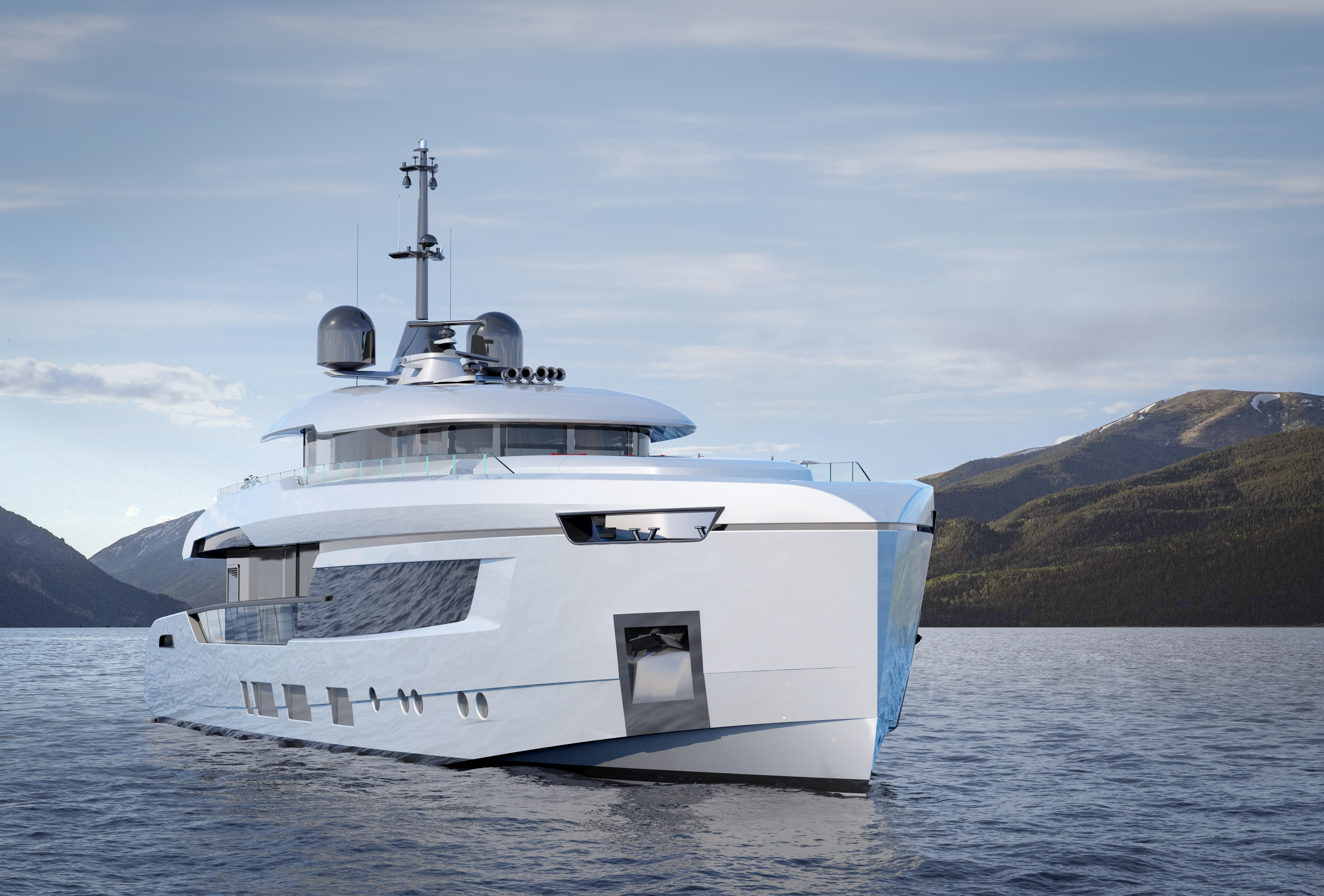 Palumbo Superyachts
took root in 2008, when the Columbus Yachts brand was established, and in 2011 it launched its first 54 metre superyacht, emblematically christened Prima ("the First"). Currently, Palumbo Superyachts comprises a representative office in Monaco and a logistics network of five shipyards in the Mediterranean (Ancona, Malta, Marseille, Naples, and Savona); it also operates ISA Yachts, Columbus Yachts, Mondomarine and Palumbo SY Refit.

Credits: Palumbo Superyachts