In November 2019, Italian superyacht manufacturer Cantiere delle Marche has announced the recent sale of a 35-meter explorer superyacht. The Second 35 Meter Explorer Superyacht MG115 was sold to an Asian owner on December 24th.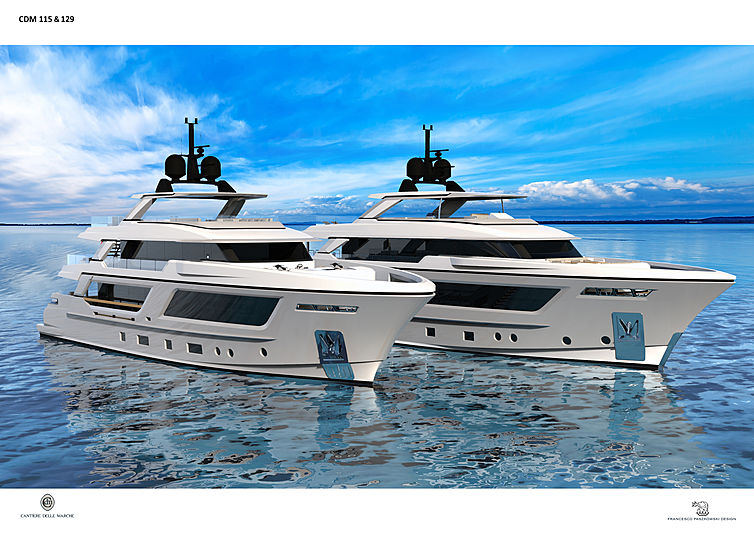 The project has a naval architecture, which was developed on its own in collaboration with long-time partner Cantiere delle Marche Hydro Tec, and has the exterior design of the famous Florentine designer Francesco Pashkovsky. All models in the MG line have similar styles that are characterized by bold masculine lines that have become associated with vessels that fall under the designation "explorer."
Designed to travel to the most remote and secluded areas of the globe, the MG 115 is an elegant yet robust, reliable, environmentally friendly long range research vessel.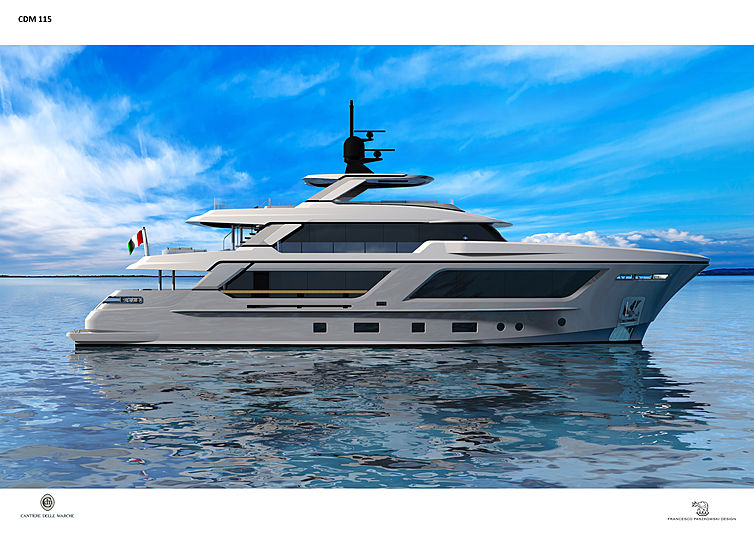 Despite the fact that the MG115 is relatively compact, it is able to accommodate the spaces and luxurious amenities that can be expected from a large yacht.
"We don't produce 'white yachts' that look like explores just to follow a trend," says Buonpensiere. "Throughout the years, we have showed the market that we are able to build true explorers that have both elegance and style of a white yacht. The solutions we have fielded to make the MG line meet all these requirements are once again driving CdM's explorer yachts forward."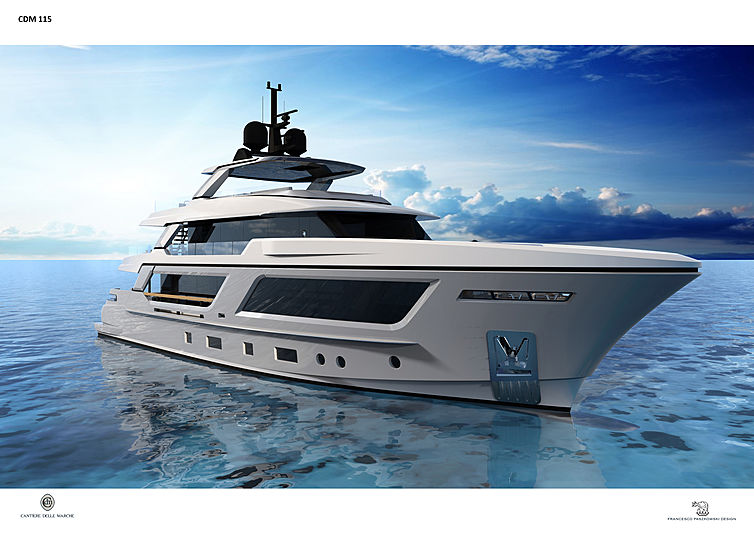 The yacht, located on four decks, will have a steel hull and an aluminum superstructure with spacious recreation areas, recreation and dining areas.
The vessel will accommodate up to 10 guests, which will be served by six crew members. Accommodation on board a ship with full displacement in five suits; two VIPs and two twins on the lower deck and a master suite in front of the main deck. In accordance with modern trends, special emphasis was placed on large windows, natural light, outdoor areas and proximity to the ocean. However, only limited parts are available at this stage.
Two 533 kW engines each provide a maximum speed of 13.5 knots and a flight range of more than 5000 nautical miles.