Spain's BYD Group recently passed a milestone with its 200th laser scan of a yacht. The 73m Lürssen
Coral Ocean
has just undergone a detailed exterior scan, prior to extensive refit work. It follows hot on the heels of a full interior and exterior scan for the 45m luxury motor yacht
Andrea
, and that means more than 2,500m of hull length has now been scanned by the firm.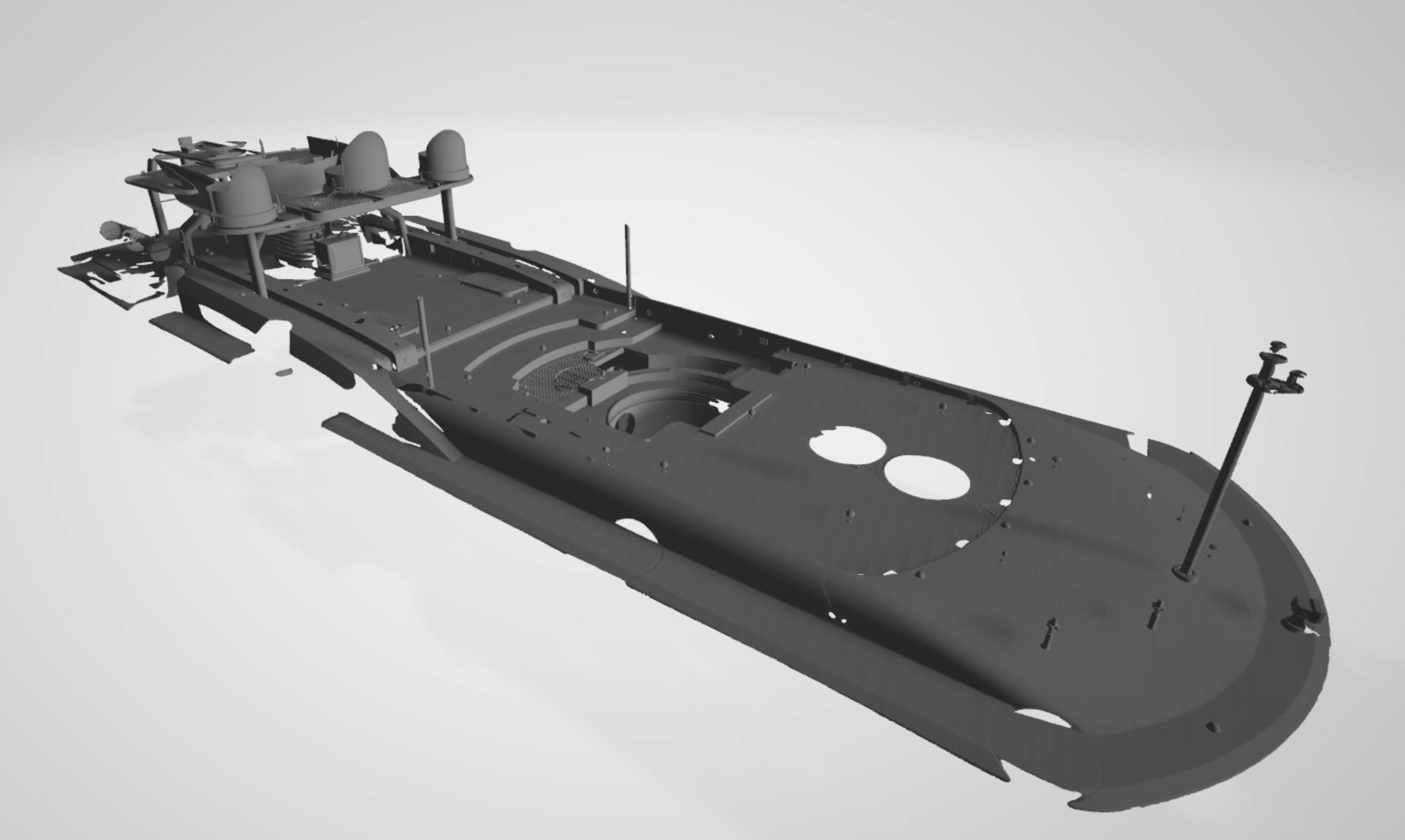 Coral Ocean

BYD invested in laser scanning back in 2004, and it can now deploy three devices for the task. There are two long-range Faro Focus scanners capable of accuracy down to 1mm from as far away as 330m. This small device is able to measure nearly a million points every second. There is also a detailed Go! Spark scanner, accurate to an astonishing 0.05mm.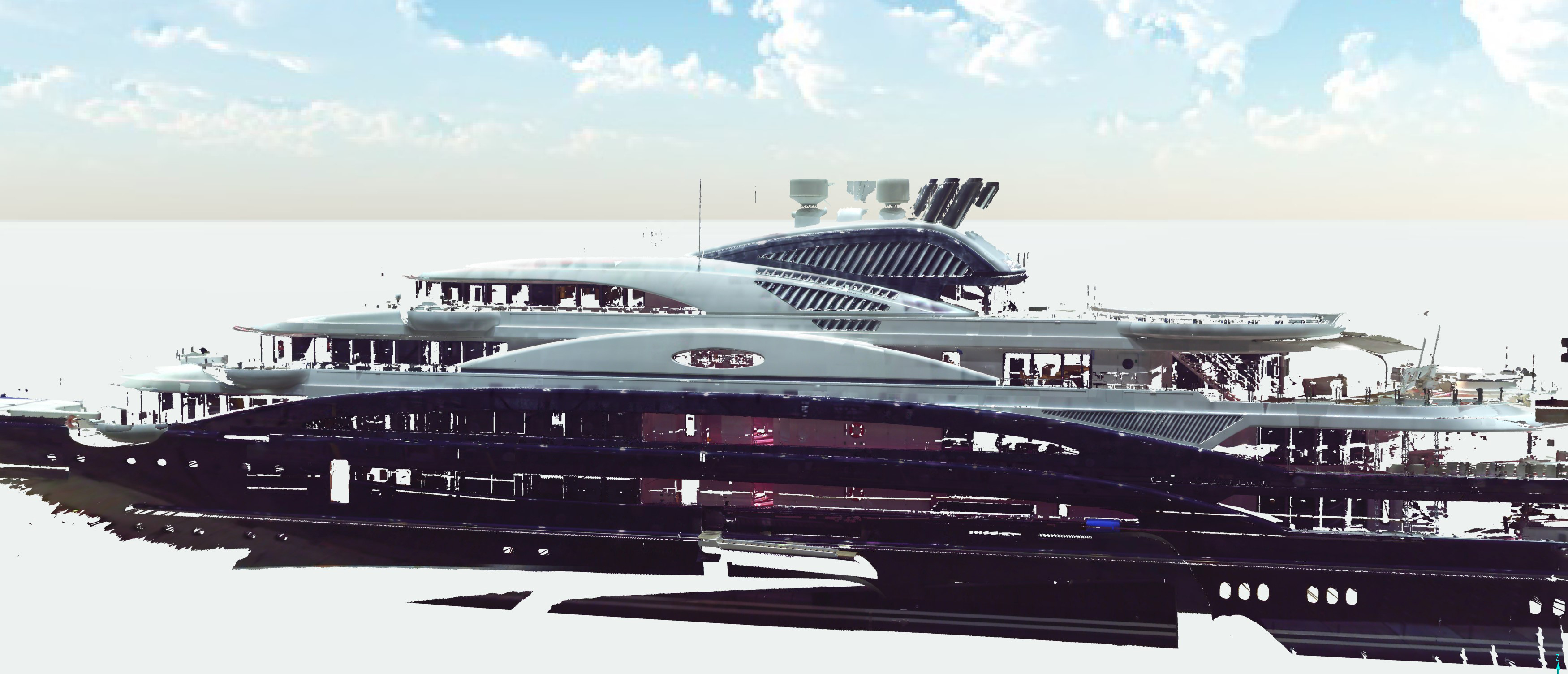 Serene
In 2019, they mapped the entire J-Class fleet for rating purposes, including the incomparable Velsheda, which belongs to a repeat client. A few years earlier, she had had a similar scan in order to fair her steel hull for better symmetry. The accuracy of BYD's scanning was also key in designing an extension to the hull of carbon racing machine Jethou.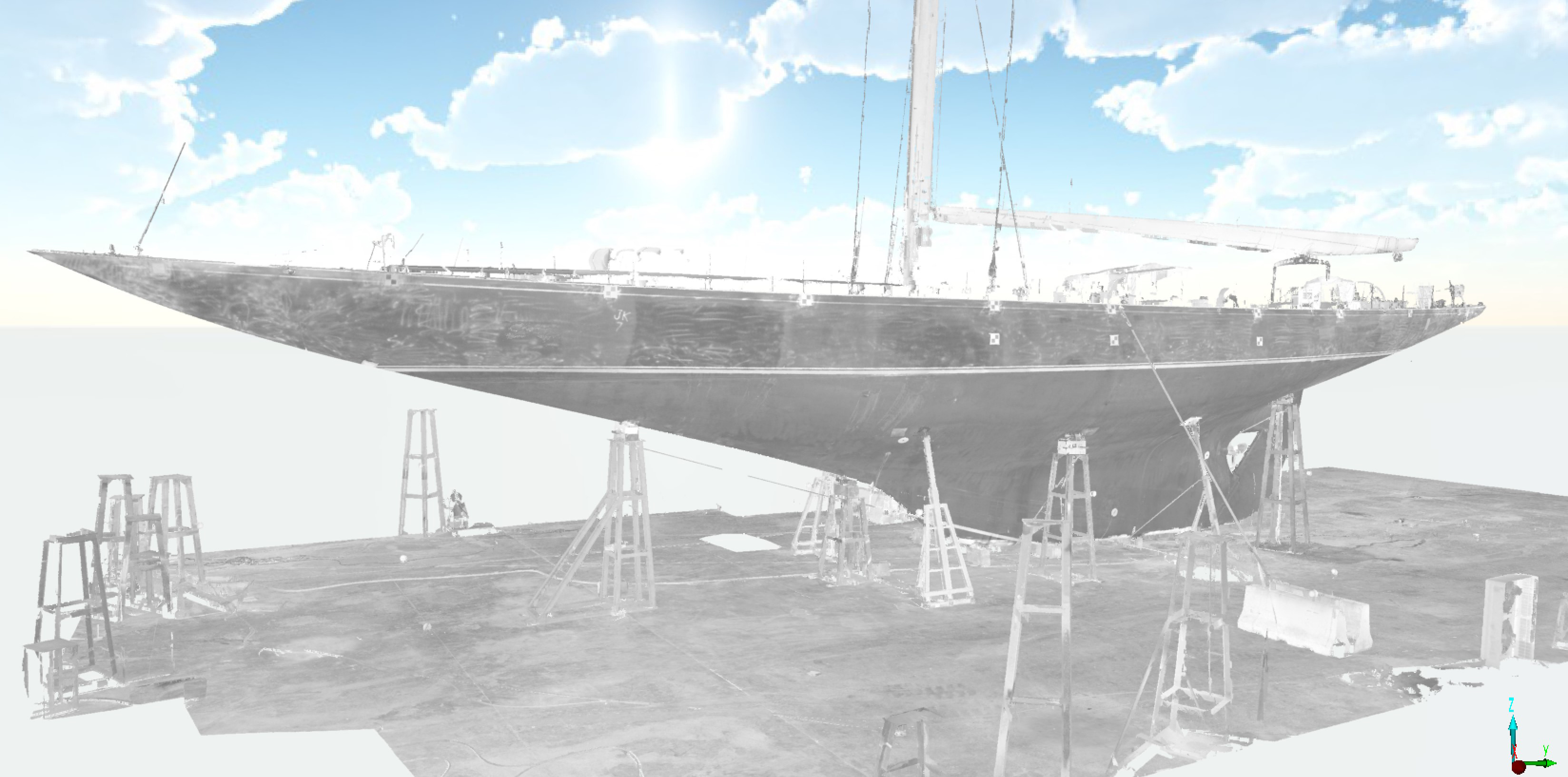 Velsheda

"We perform around 20 different scans from different positions, each of which acquires some 10.9 million points," explained BYD naval architect Tià Simó. "After processing, optimising and deleting non-usable data, as well as redundant points created by the cradle or the rigging, the hull of a 40m sailing yacht such as
Velsheda
results in around 10 million points."
"3D scanning is a hugely skilled job, with very precise setup required for accurate results," continued Simó. "The equipment is portable, so the scan can be carried out wherever the boat lies, but the biggest investment comes back in the office, after the scan. Post-processing is critical to obtaining a precise image and must be done by a professional."
Nostalgia transom

Scan times vary from a quick thirty minutes for a 1m-diameter propeller to about eight hours for the full hull of a 40m yacht. An interior cabin can be accurately mapped in about forty-five minutes. The only limit to the size of an object that can be scanned is the 330m range of the long-range laser.
The Bravo Yacht Design Group, or BYD Group (previously known as Barcelona Yacht Design Group), was founded in 2004 and is managed by Tià Simó and Raúl Gonzalo. Based in the Spanish yachting hubs of Barcelona and Palma de Mallorca, it offers a complete design and naval architecture service for new construction, as well as refits, working in partnership with yacht builders or directly with yacht owners themselves.
Credits: BYD Group