When one intends to buy a yacht, sooner or later they will come across yacht brokers. A bad broker would opt for selling their yachts by all means, while a good one could even dissuade a customer from buying a vessel instead. Yachts' maintenance costs sometimes are so high, that it might be easier to confine to chartering. Still, in any case, it is important to first try several different yachts on charter before buying your own.
The largest international brokers such as Burgess, Fraser, Moran Yachts & Ship, Edmiston and several others act as central agents of the «best» yachts: they manage them, select the crew and sometimes oversee the construction. However, one can book a yacht even through a small company, if it has the appropriate certification. Below, you will find 9 significant steps to consider prior to buying a yacht.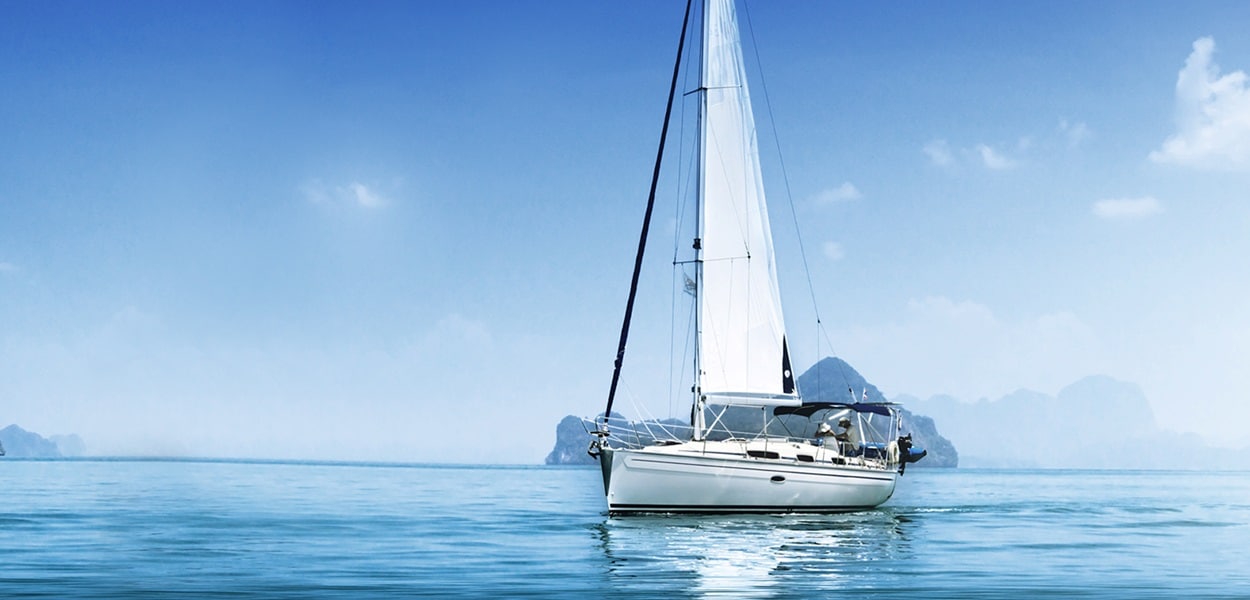 #1. Define the goal
First of all, one has to define answers on such questions, as: why they need a yacht, where they are going to use it, whom they are planning to invite on-board, whether there will be children among the guests and many other issues. That is where the information about a customer, his or her tastes and lifestyle matters.
A good broker would have a detailed conversation with a potential buyer, even asking some rather personal questions. Ideally, they should spend with a customer several days to understand how they dress, what kind of car they have, where they prefer to have dinner, how social they are etc.
Those things are crucial as a yacht represents a continuation of her owner's personality. Like your own home, it may or may not be suitable for parties, sports, the presence of children, it may be chamber or large-scale, high-speed or slow-moving, with or without a helipad. Dozens, if not hundreds of details, will affect the final choice, and the cost here is by no means the main criterion. After all, you can find a yacht at a comfortable price, but she may not suit you at all.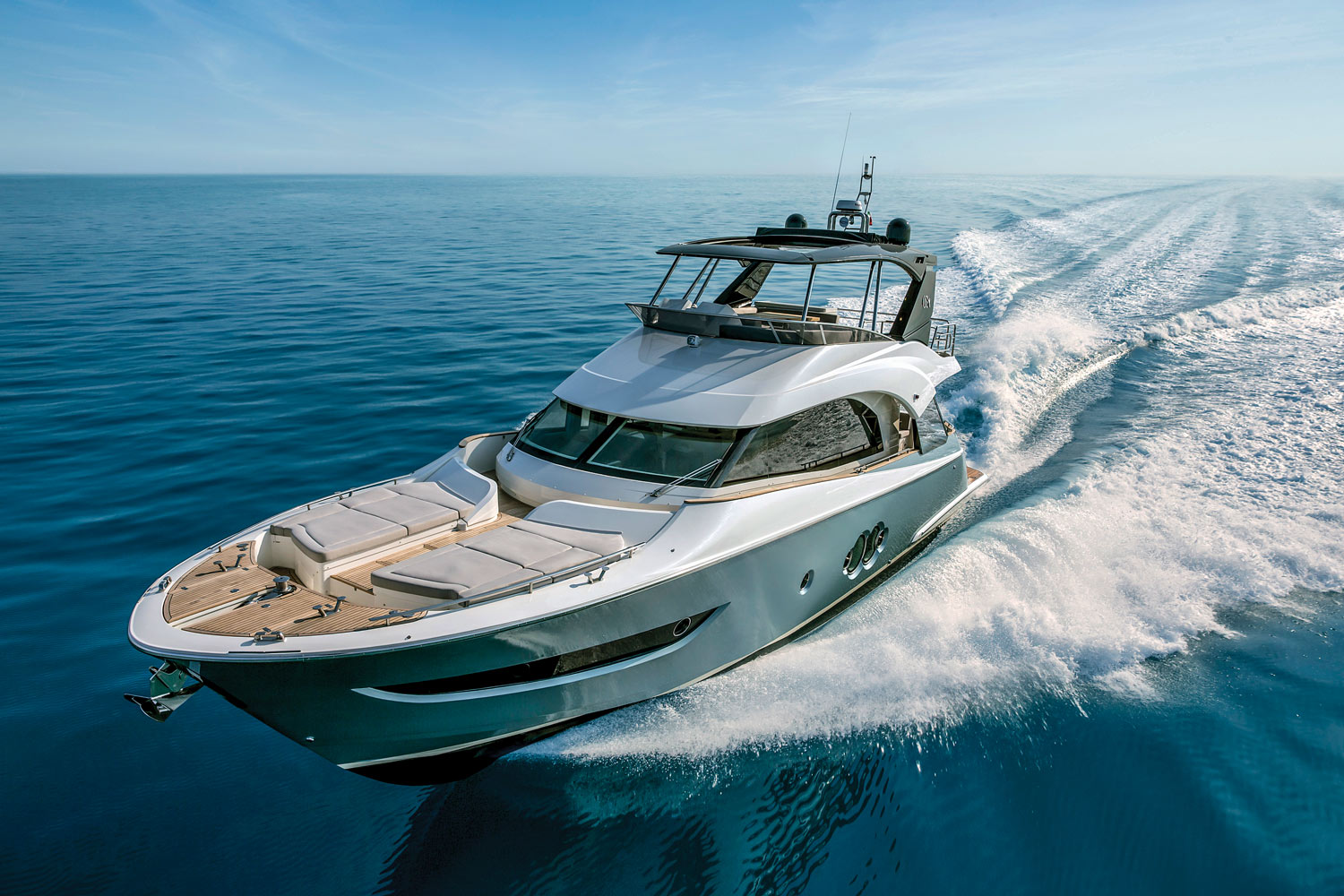 #2. Set the style
First, it is important to understand whether you need a sailing or motor yacht, since these are two fundamentally different styles of yachting. Usually, those who prefer to be closer to the water, lead an active lifestyle on the yacht, delve into the nuances of management, seek to obtain a captain's license and are interested in sails. Those people in the first place can be called yachtsmen. On the contrary, motor yachts, even the fastest ones, are floating boutique hotels, where the owners will be served at the highest level. As to sports racing yachts, they are not generally suitable for recreation.
It should be noted that in the sailing segment, not all yachts are the same. For example, superyachts above 40 metres, produced by such builders as Perini Navi, are not inferior to motor yachts either in design and comfort, or in high-technology equipment. They might even outperform motor yachts of the same size in price.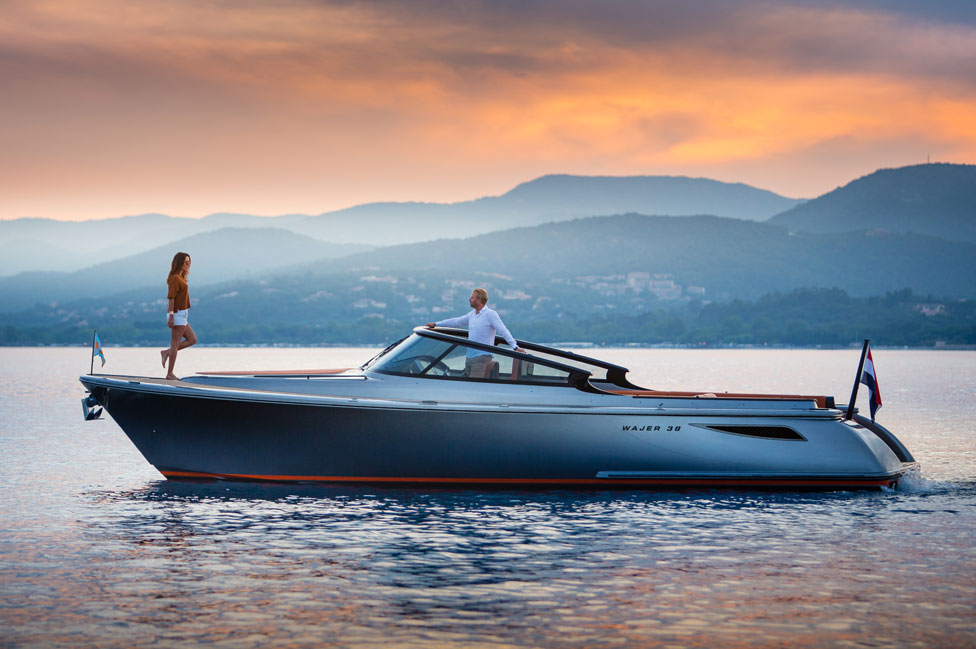 #3. Consider your lifestyle
How and with whom do you want to spend time on a yacht? For parties, one would need large open spaces, and it would be nice to have a Jacuzzi or a pool with a backlight. Naturally, a yacht must come with built-in audio and video systems and wireless Internet. For gambling, you would need a special zone. If you like cooking, a yacht should have a specially equipped separate kitchen. If you plan to invite parents to the yacht, you need to make sure that there is a VIP suite on-board. If the yacht has three or more decks, older people will need an elevator. If you have children, the system of fences is crucial so that they do not fall overboard or on the lower deck, plus a cabin for the governess should be provided, etc.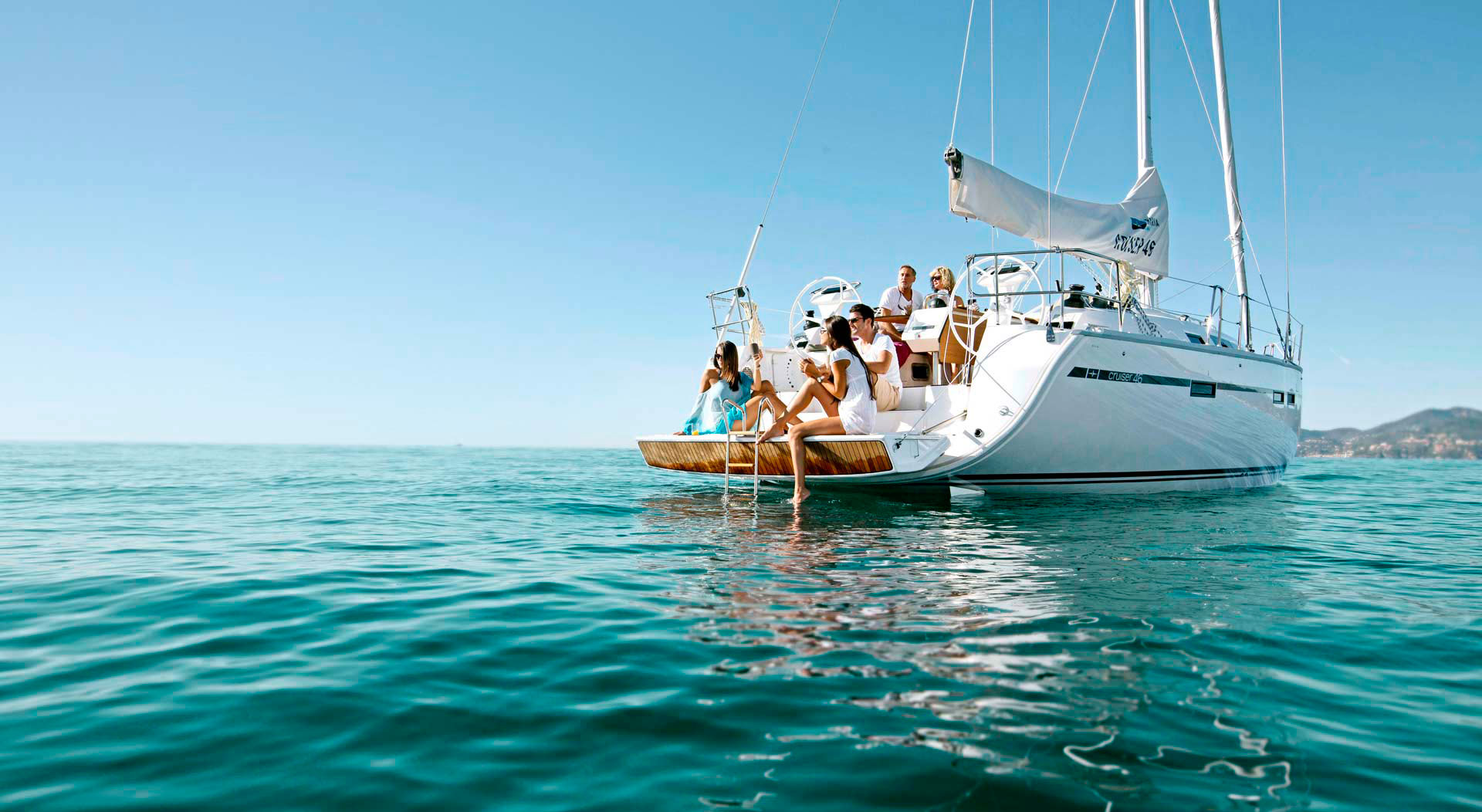 #4. Think over your activity
There can be many different nuances, but there is something that almost everyone pays attention to: a garage with tenders and water toys on a yacht. You would need a tender in any case. Furthermore, it is good to have the yacht equipped with everything for diving, snorkelling, water skiing, "sea-beans", jet skis and other toys. Many yachts also come fitted with a fitness deck, which usually comprises a gym, massage room, hairdresser, sauna and hammam.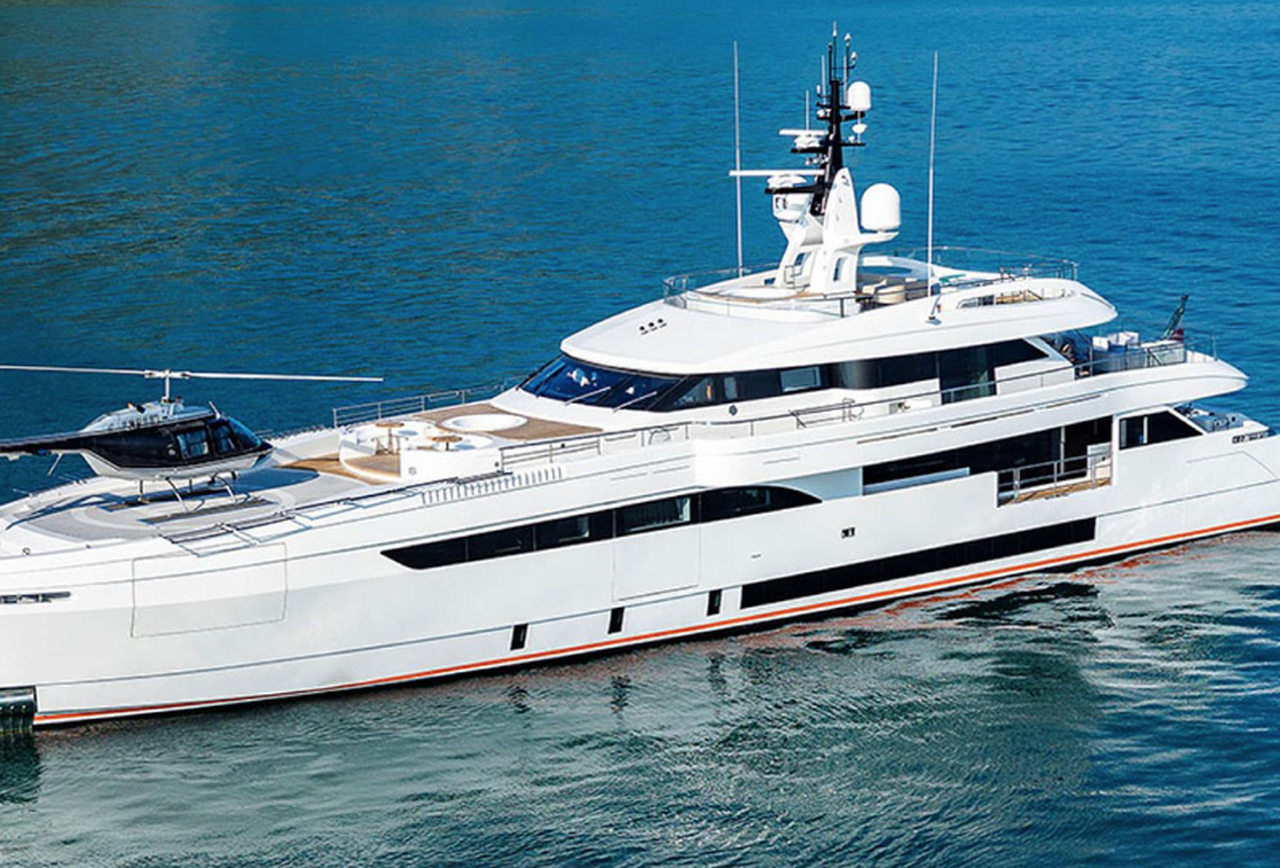 #5. Choose the right crew
Naturally, owners of yachts assemble the crew according to their own requirements, and the crew is not less important than the yacht itself. Not only should they be sociable people with an understanding of the service, but they should also meet special requirements. For instance, it is important to consider whether a cook is good on a yacht and what exactly he or she can cook. A professional broker would be aware of such things as if there is a massage therapist, yoga and diving instructor on-board and what languages the team speaks. A broker would either know the invited crew members personally, or do a decent research on them in advance.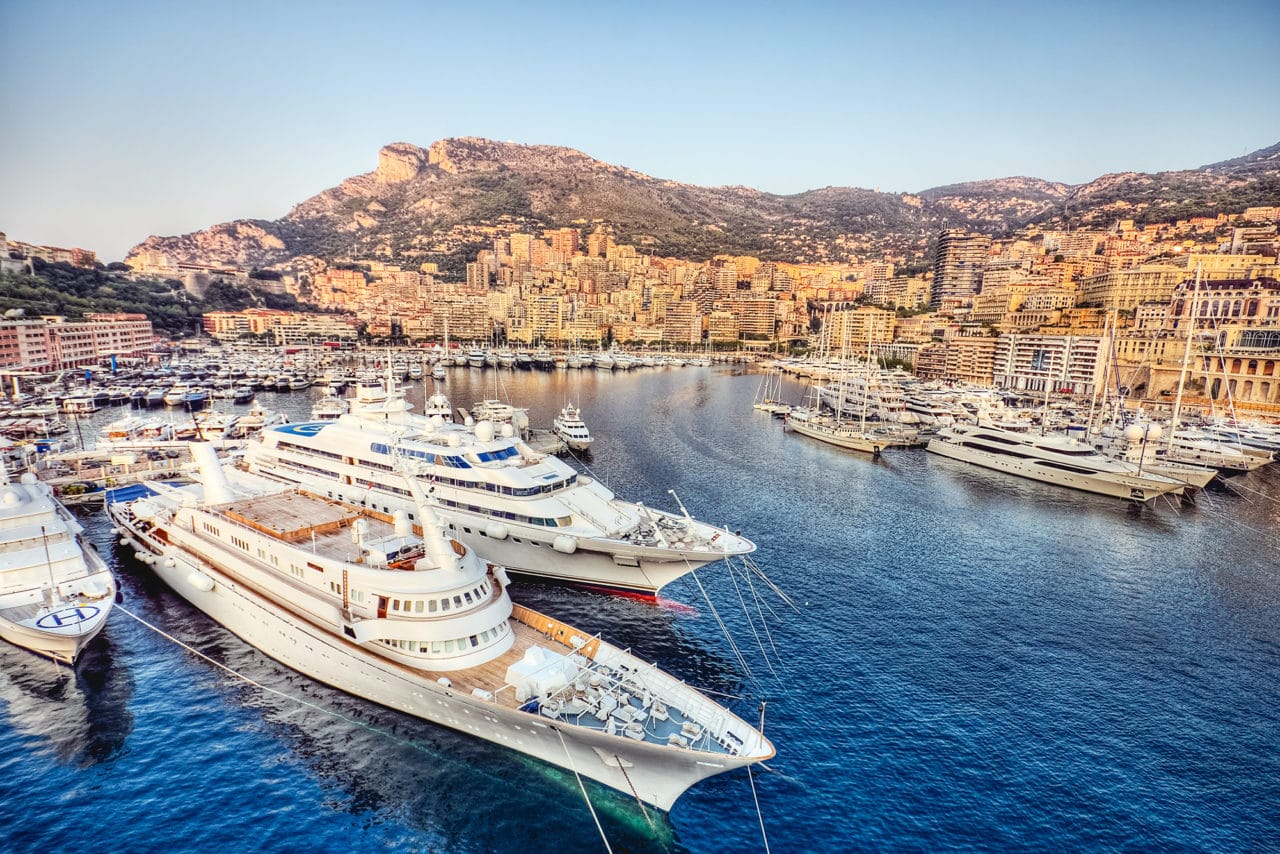 #6. Get directions
It is important to decide whether you are planning to live on-board during your vacation. For example, if one has a villa in Forte dei Marmi and wants to take a short trip to Corsica for a day, a small 50-60 foot open class yacht or a yacht with a flybridge, with a speed of 30-40 knots.
At the same time, if you plan to go on a cruise from Saint-Tropez to Portofino, to Corsica, Sardinia or Sicily and back, then for a two-week trip you would need a comfortable yacht of at least 30–35 metres. If the group is big, the size has to be even larger. The speed of such yachts will make only 11-17 knots. However, low speeds save fuel: megayachts making 30 knots per hour require hundreds of thousands of EUR a year for fuel. In addition, high speeds even on the best yachts might not be comfortable: noise and vibrations increase, and it becomes difficult to talk and walk.
If you plan to take the yacht from the Mediterranean to the Caribbean for the winter period, she should boast a transatlantic power reserve, to complete the journey without refuelling. And if you are thinking about traveling around the world, you need not only a large cruising range, but also an Explorer class yacht, which can operate under different weather conditions. To cruise to the Far South or North, you need an Ice-class yacht - although not an icebreaker, she would not be subject to collisions with small ice floes.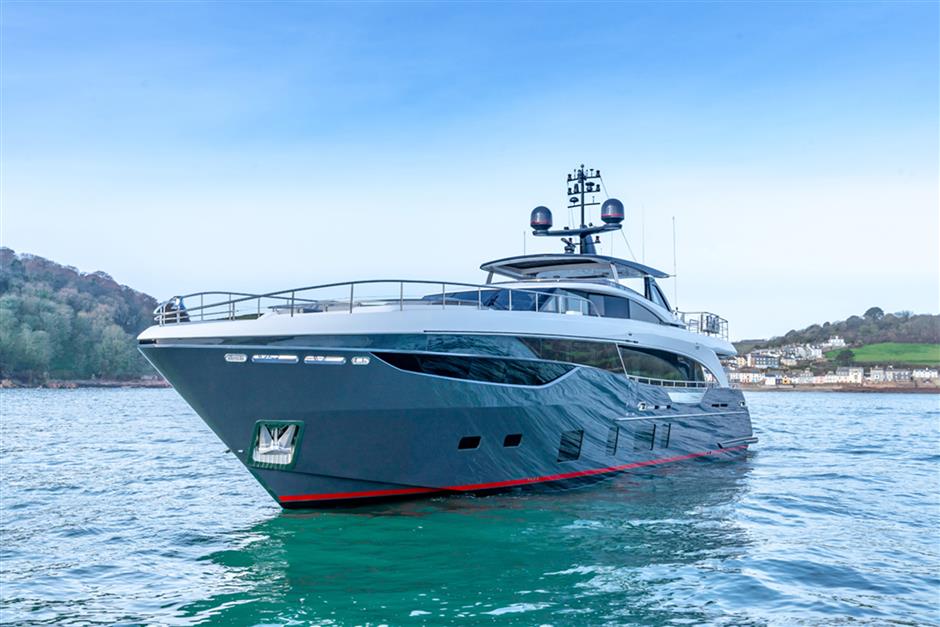 #7. Choose a hull
Yacht hulls are mainly built of steel, aluminium and composite. Almost all major European yachts builders rely on steel or aluminium, while in American and Asian yachts (except for the largest yachts) composite is used, since it is a lighter material that is easier to care of; it is not subject to corrosion. However, the composite is not suitable for all operating conditions. Owners of megayachts relate to it without reverence: a 50-metre composite yacht would already be an exceptional case.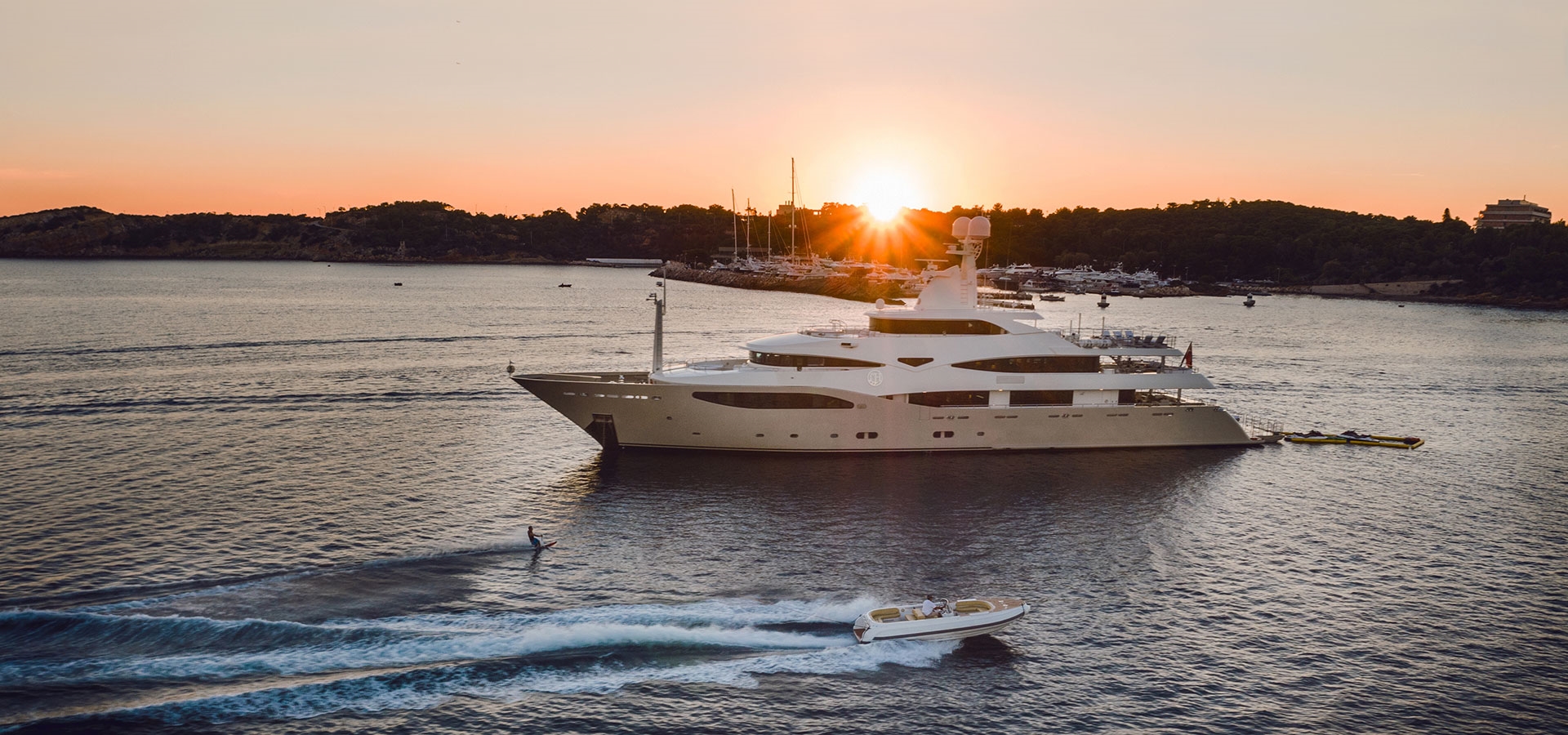 #8. Estimate expenses
A yacht should not be taken as an investment, it is a luxury item and not more than that. Moreover, her cost drops by 10% per year. About the same amount should be saved for yearly operating costs, such as parking and repairing expenses, crew salaries and taxes, not to mention fuelling. Meanwhile, if several years ago green yachting was considered uneconomic since environmental options increase the cost of the yacht, now yachting enthusiasts have concluded that eco-yachts save fuel, and, therefore, are cheaper to operate.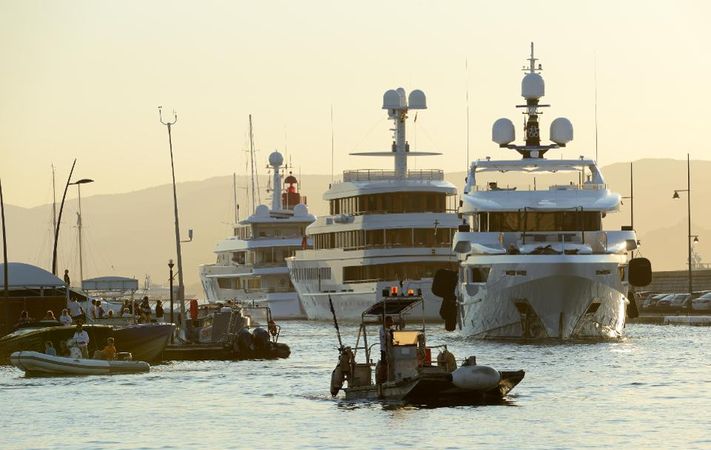 Step 9. Set the timeline
A fully-custom superyacht of above 35 metres, will take up to four years to be built with such yards as Lürssen, Abeking & Rasmussen, Feadship or Oceanco. A faster option is always a semi-custom-yacht of the same size, where a standard hull is used, and the interior is created on-spec for the owner's needs. Such yachts take about 2.5 years to build and they are 30% cheaper. In that niche, the most famous shipyards are Dutch Amels and Heesen.
Serial yachts of up to 100 feet in size would confine your choice to one of 3-5 typical interior options. However, there are many good yachts on the market that the owners sell after 2–4 years of operation, simply because they want a new one Such vessels with clear and proven seaworthy properties can be acquired immediately.
The difference in the price of yachts even for one niche is so great that it makes no sense to focus on it. Everything depends on the interior materials, technical options, the name of the designer, and the class of the shipyard. For example, the cost of a Feadship yacht might be twice as large as a Turkish yacht of the same size. Nevertheless, Feadship will far less fall in price over the years.