Freshwater superyachts are a new class of vessels. The Atlas V-Series was designed by J. David Weiss, who is now Arizona-based Bravada Yachts' Chief Design Officer.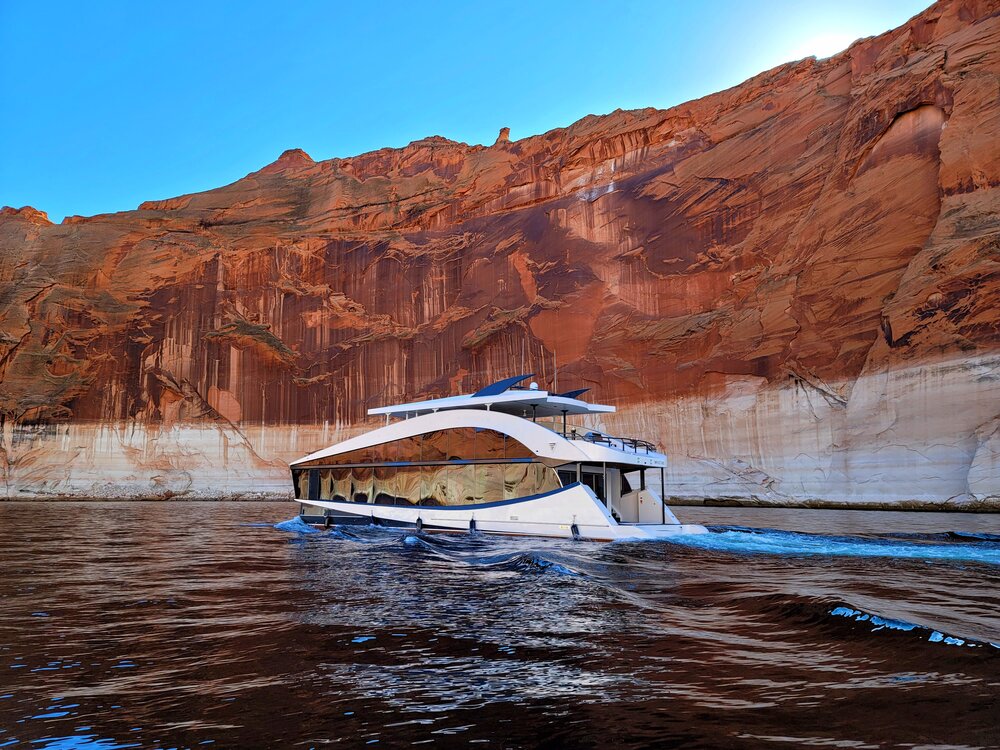 For example, a boat named Invictus is based around a new Atlas V-Series. It's a 80-foot large houseboat with 3,200 square feet of space across two decks. She can accommodate ten people in five staterooms and has two fully equipped kitchens and a huge amount of glass.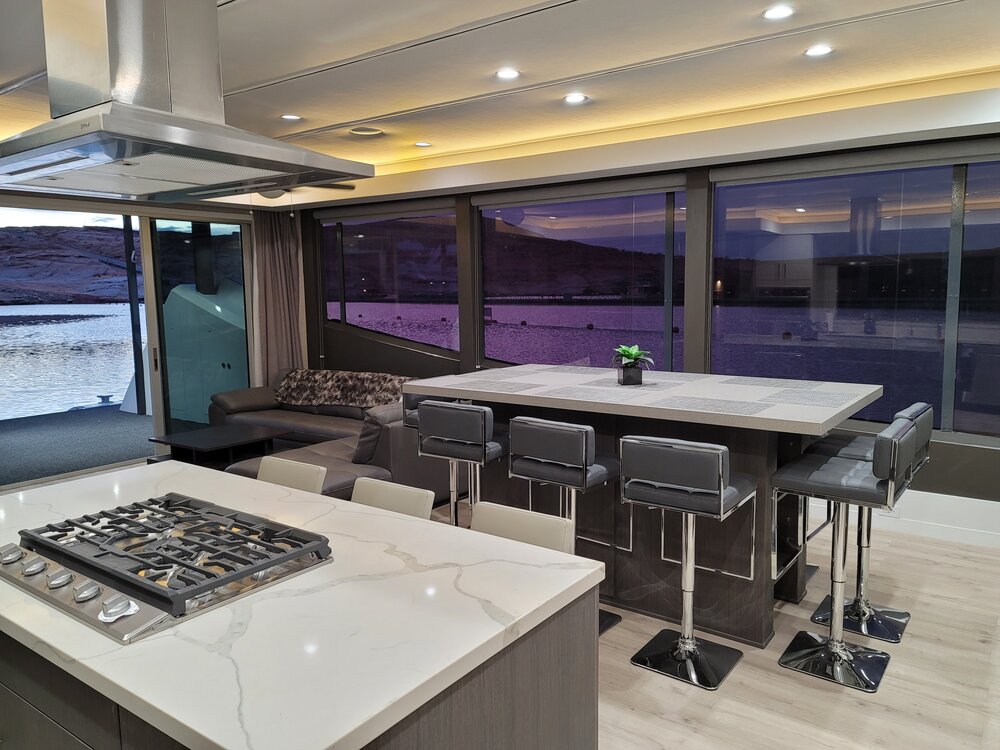 The 80 ft Invictus
Looks like the lake yachting experience will never be the same.

In the spring of 2017, Bravada came under new ownership with a BOLD new vision, innovative approach, and higher standards across the board. Team Bravada has now grown into a well-oiled machine of almost 100 people who share a single idea – to show America's lakes with a more appealing ways.
Credits: Bravada Yachts