Australian naval architecture company Incat Crowther has opened up about their involvement in the creation of the long-awaited 66-metre support yacht Hodor by Spanish builder Astilleros Armón. The vessel is designed to support
the new 87-metre Feadship superyacht Lonian
.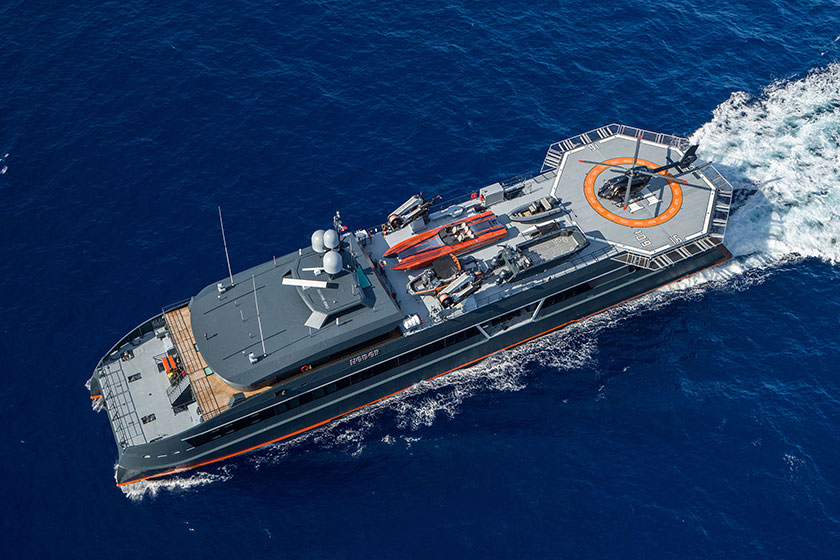 Acting as designers and naval architects of the project, Incat Crowther worked closely with Lonian's owner for a fully customised solution, aimed to serve the mothership with safe guest transfers, extended recreational capabilities and additional supplies such as crew and equipment.
First time for the Shadow Cat range, Hodor's platform offers vast amounts of deck and storage space, flexibility, stability, efficiency and capability.
The design uses the robust engineering of hulls proven in offshore platform service, such as the SEACOR CREWzer class and Incat Crowther 70m Fast Crew Boat (FCB) class. The hull incorporates a reverse bow, a deadweight capacity of 240 tonnes and a low propeller draft of 3.1 metres.
The yacht features a helipad compliant for helicopters of 6 tonnes and up to D-value of 16 metres, and can accommodate five tenders (the largest one makes 17 metres in length), jet skis, quad bikes, a submarine garage, a large complement of crew, staff and support equipment.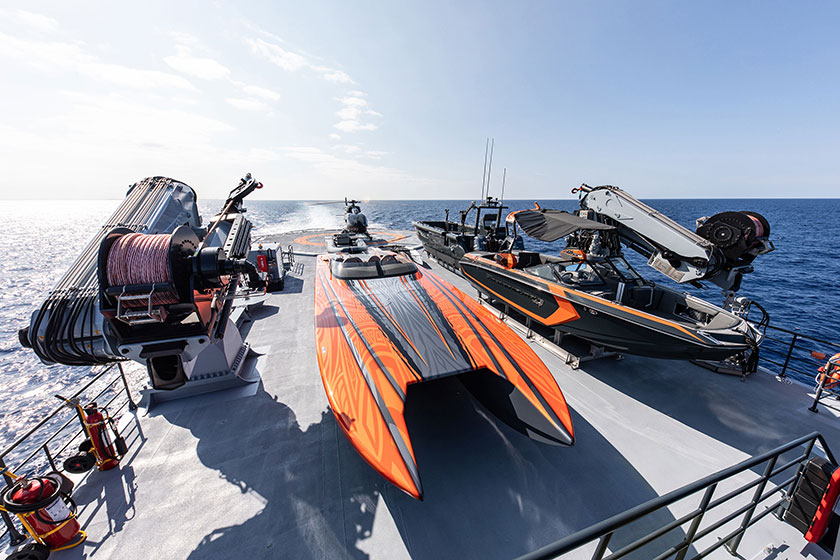 The tenders and submarine can be launched both from the upper and main decks. A portable davit on the fore deck facilitates the launch and recovery of the vessels ROV and can also be used for additional jet ski storage.
The yacht comes with special zones dedicated for fresh and frozen food storage, additional storage for the mother vessel, waste treatment and general and spares stores. She comes with dive equipment fully integrated with compressors, NITROX and O2 facilities, as well as a hospital with decompression chamber.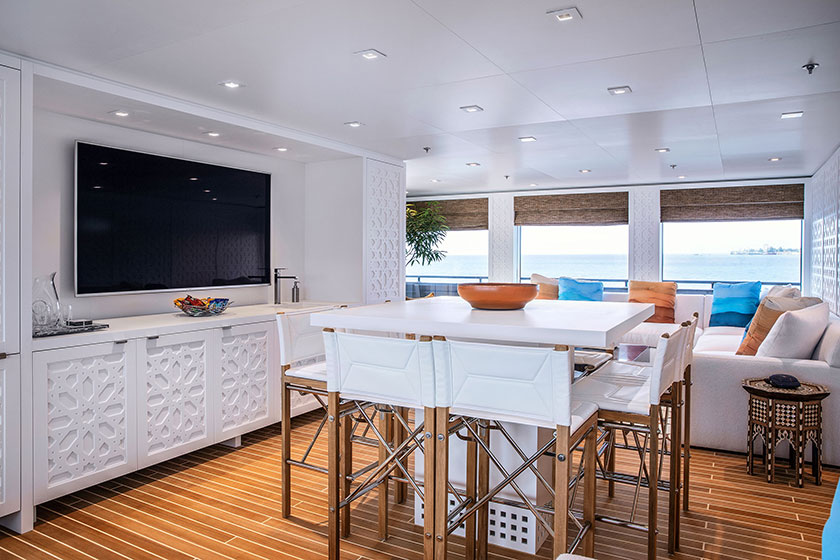 Propelled by two main engines, Hodor will reach her top speed at 22.5 knots, and cruise comfortably at 14 knots for up to 5,500 nautical miles. The catamaran platform allows fuel savings of around 40%, according to the builder.
Fitted with an exhaust cleaning SCR system for IMO Tier 3 and EPA Tier 4 compliance, greenhouse gas emissions are significantly reduced, allowing the Incat Crowther 66 design to be more environmentally friendly.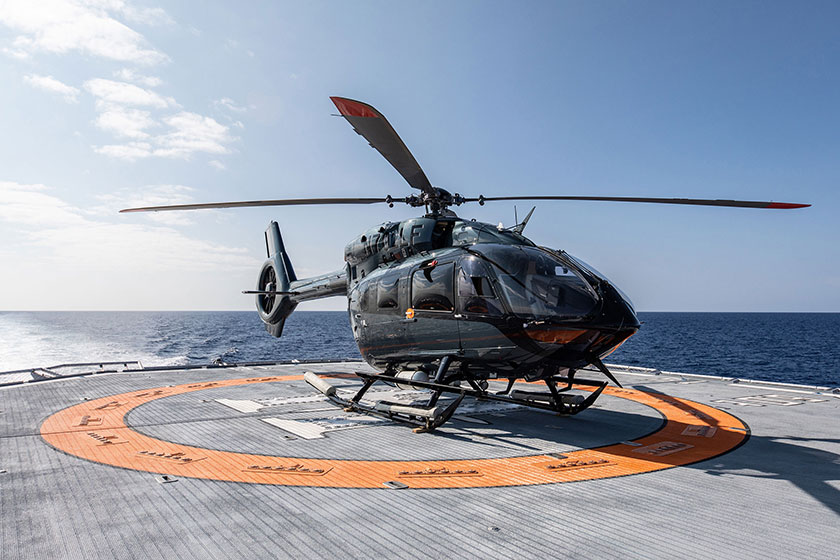 Thanks to her twin anchoring system, combined with the widely spaced twin hulls, the yacht ensures reduced motions whilst at anchor.
Hodor can accommodate up to 20 crew members on-board.