Blue Emme Yachts will show the
Evo V8
at the Cannes Yachting Festival. This will be the world premiere of the new Evo Yachts flagship. The design of this revolutionary 24m yacht was inspired by both sailing and motor yachts, and offers a completely new approach to the cruising experience.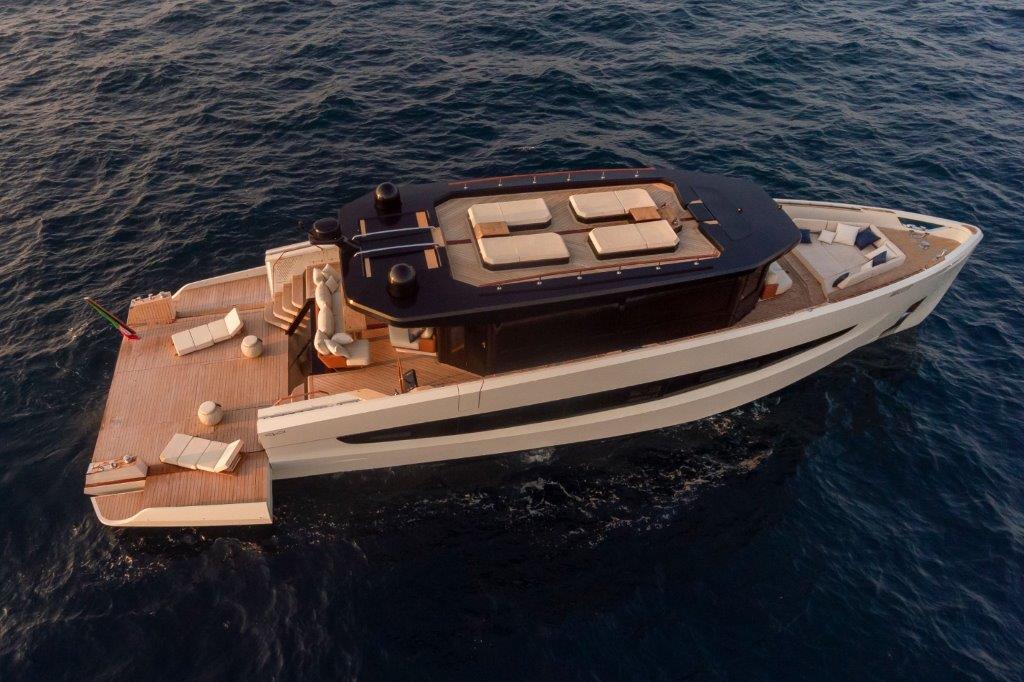 Evo V8

Designed by Valerio Rivellini Evo V8 is made to excite and amaze, like a Russian matryoshka doll hiding multiple nested surprises, and has a fully customizable layout.
She has a lot to offer – from the exclusive Roof Top and four helm stations to the plunge pool hidden in the bow area and the evocative panoramic lounge, via the sheltered lounge that connects the exterior deck with the owner's cabin and through to the spacious main deck with a 270-degree sea view.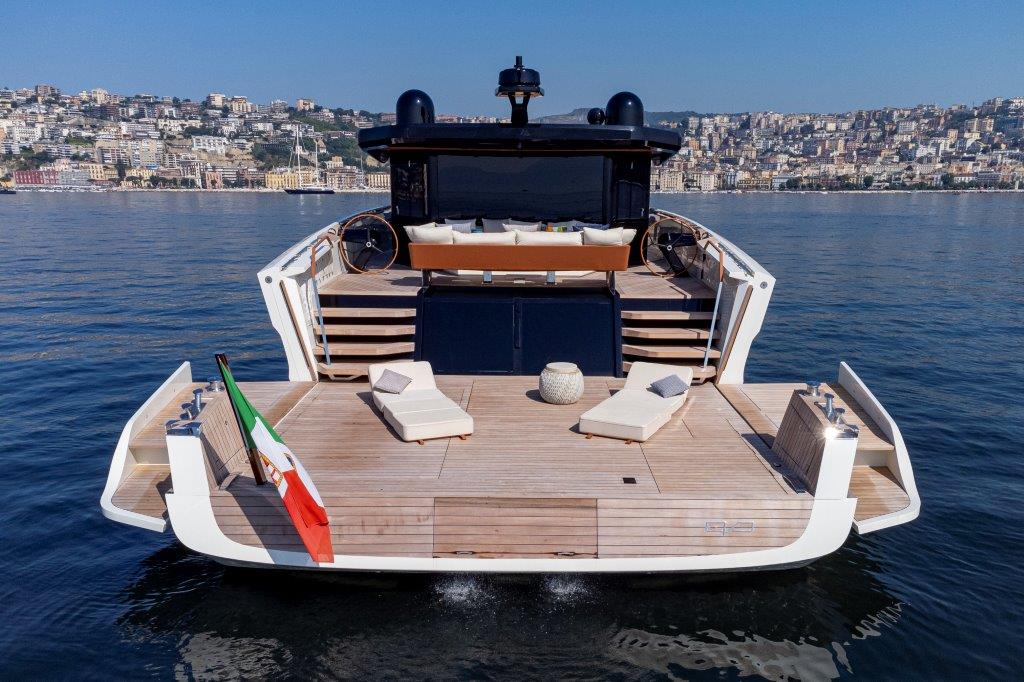 Evo V8

On show with Evo V8 at Cannes will be two other models from the Evo Yachts range: the new Evo R4 XT and the Evo R6 Open.
Evo R4 XT, which makes its world debut at the event, is the new version of the 13m R4; the new walkaround has multiple innovative features, including the stand-out custom platform in the bow that adds a meter to the boat's length.
Another walkaround, Evo R6 Open is one of the few 18m models on the market that successfully combines spacious, liveable and fully appointed exteriors with generous and comfortable interiors. Like all Evo Yachts models, the interior layout in both cases can be fully customised.
The EVO Yachts
shipyard is based near Naples. She was born in 2014 from a fortunate encounter between Blu Emme Yachts and the Neapolitan yacht designer Valerio Rivellini. The heart and entrepreneurship that kick-started EVO originated from Blu Emme Yachts, a luxury yachts refitting company. Blu Emme was created in 2013 by the Mercuri brothers, a family whose entrepreneurial experience spans different industries.
Credits: Evo Yachts