Yacht designer Timur Bozca presented Black Swan superyacht concept designed with «state-of-the-art technology to redefine the terms experience, style and luxury, and to give its owner a supreme experience in travelling».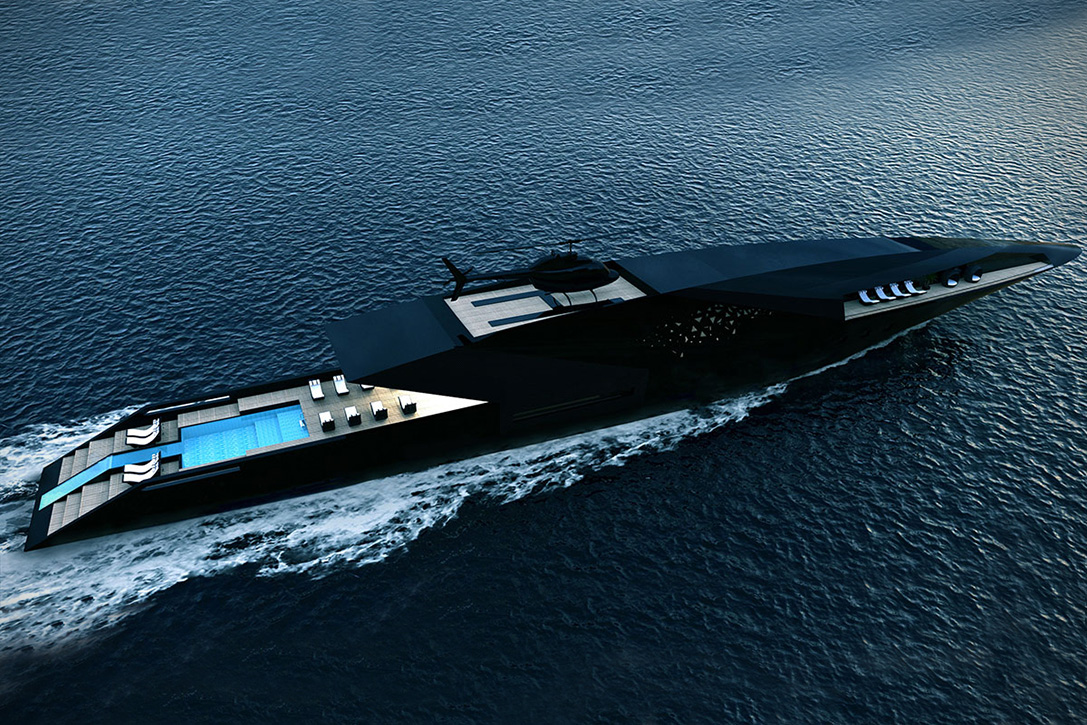 The exterior features simple lines together with dramatic curves and angles. According to Bozca, the simplicity is an important factor in making a design elegant and clean.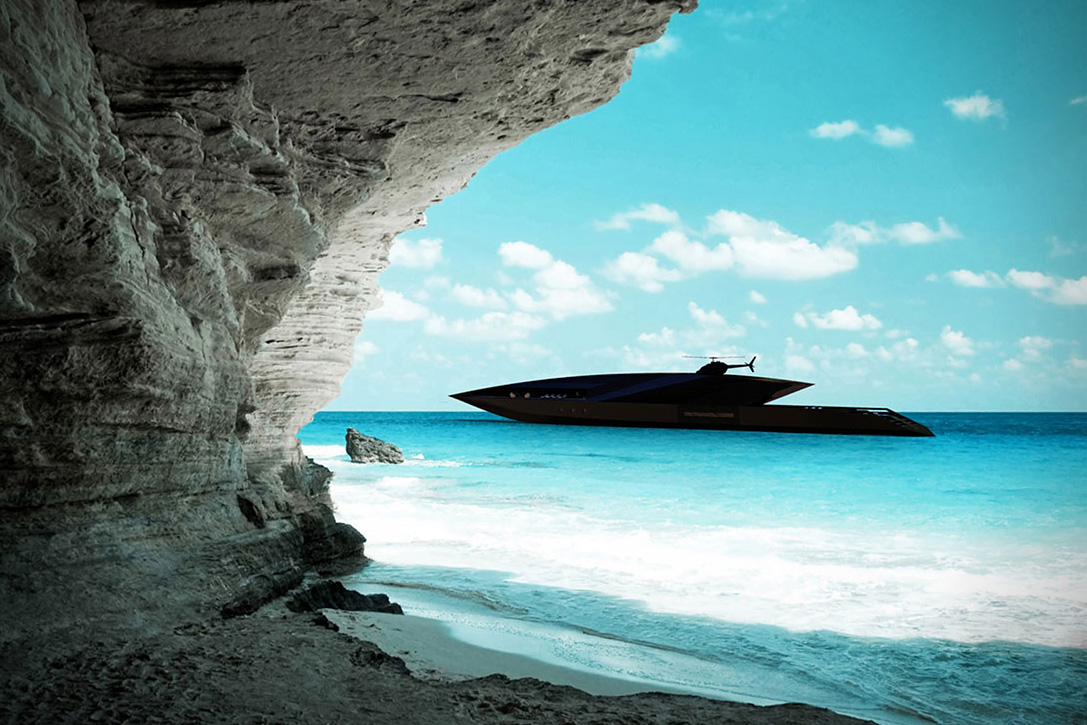 A helicopter platform is located on the very top deck and is accessed via a concealed lift. Once inside the yacht, access is provided to the aft deck where guests are able to enjoy an extended beach club, which includes a pool.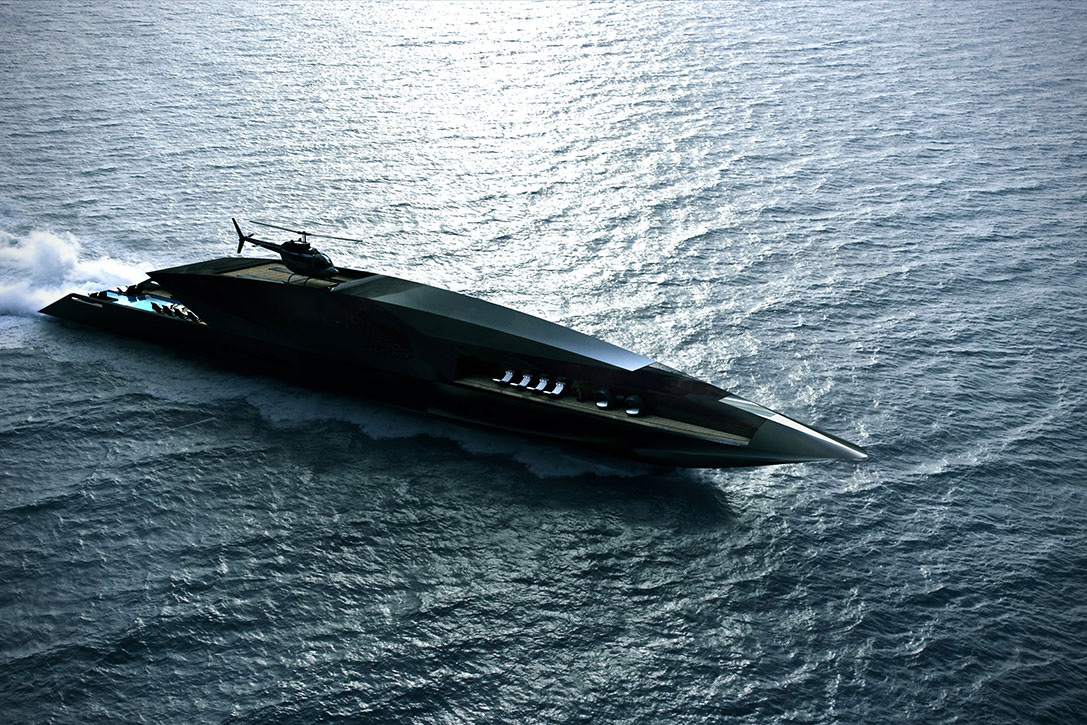 In the development of this design, it was important to make as many references to land-based architecture as possible. That's why the designer incorporated a glass wall that sits at an angle and extends from the main deck to the upper deck towards the aft. This allows for great views out aft over the extended beach club area where the pool fades away towards the stern.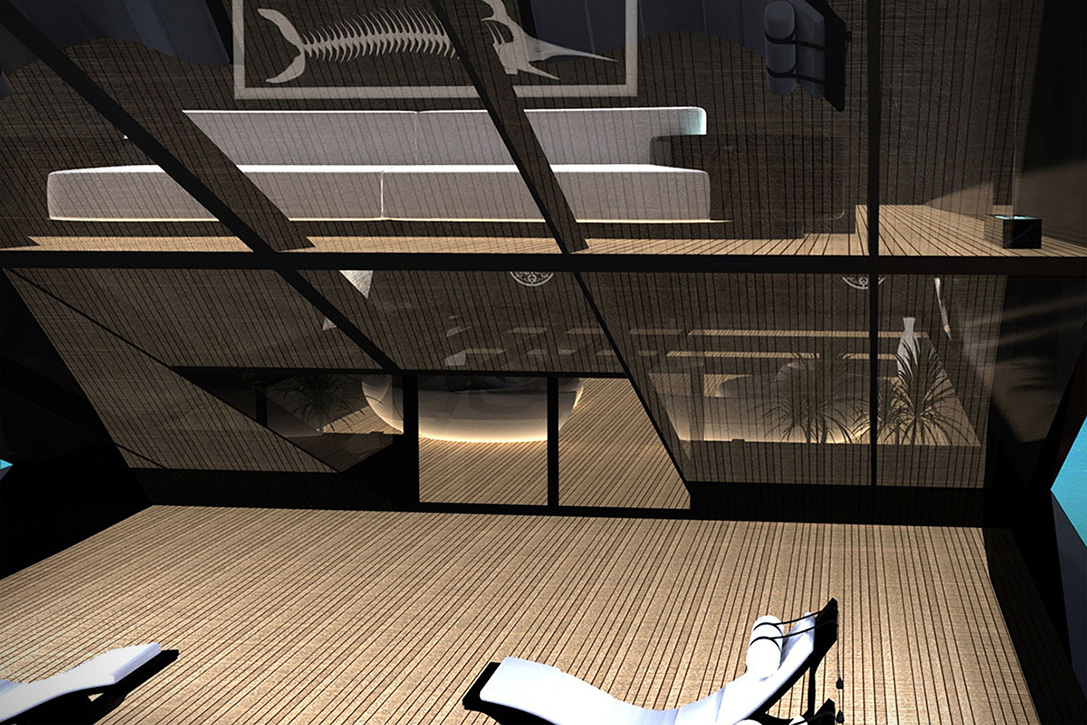 One of the main captivating factors of the profile is the triangular shape of the windows amidships. These different sized triangles allow light to penetrate into the vessel while simultaneously creating a sense that the superstructure is about to leap off from the hull.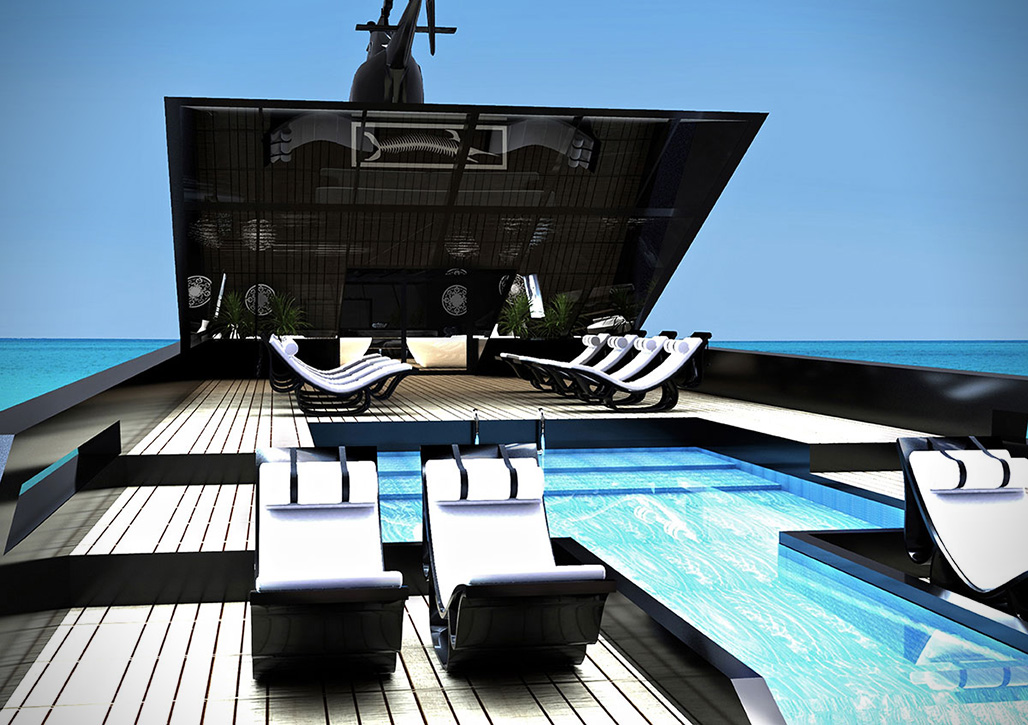 Black Swan is a design that embraces black throughout the concept using textures and finishes to differentiate between rooms in the interior. The superyacht can accommodate up to 12 guests across a master suite and six guest suites.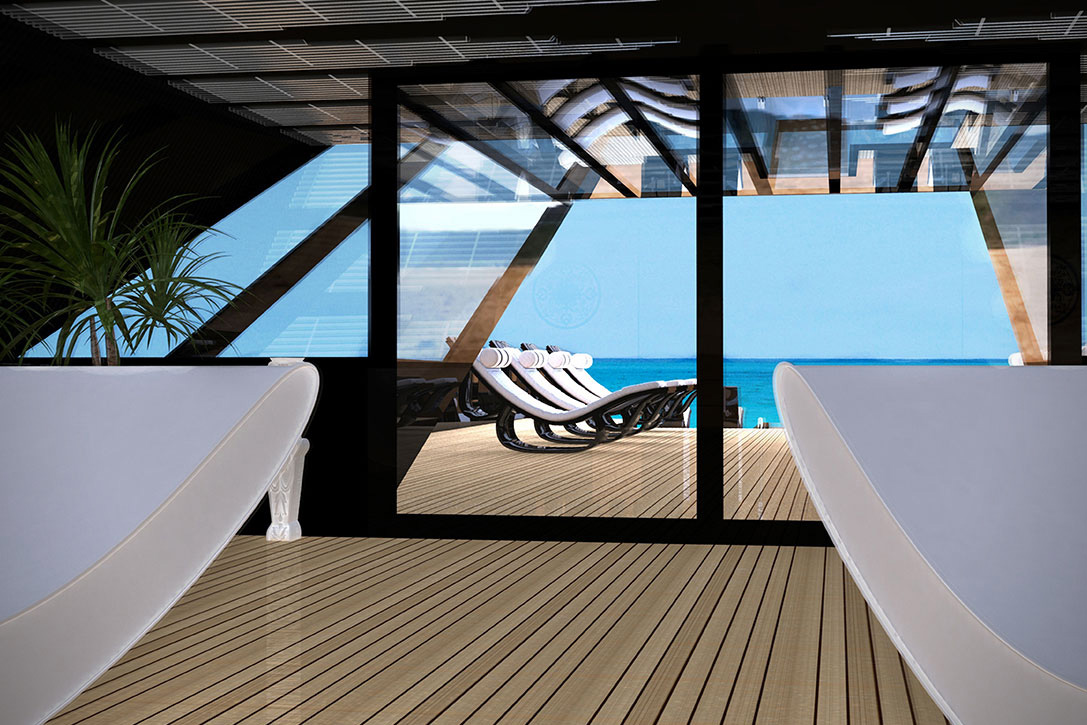 To enhance the travel experience of the passengers, the vessel is equipped with four engines that can generate a total power of up to 23,172 Horsepower. While the cruising speed is around the 20 knots mark, the top speed is a maximum of 28 knots.