Bering Yachts has presented new Coastal series, conceived by in-house naval architects in collaboration with Sabdes Design. The Coastal series vessels (B70, B70 Tempest, B85, and B105) feature a steel semi-displacement hull and an aluminum superstructure (with the exception of B70 Tempest which is completely made out of aluminum).
Each of the Coastal series models is famous for a distinctive hull shape inspired by a hybrid semi-displacement form pioneered by yard's naval architects. The shape combines the full, rounded sections of a traditional displacement-type hull with unusually broad chine flats, enabling the vessel to plane. This combination of lift and displacement is intended to provide the speed of a planing boat with the flexibility of a more traditional design.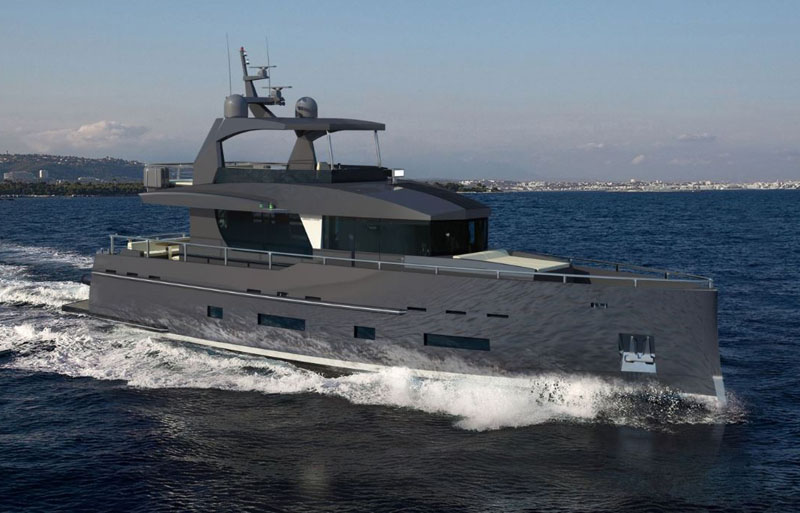 Sabdes Design was brought in and tasked to further develop the exterior styling. The hull form developed by Bering was more "dreadnought cruiser" than the company's traditional explorer types, so a theme developed from there: the bow has a reverse stem which is similar in style to the commonly termed "axebow." This lent some direction for her overall exterior styling. An example is seen in the aft edge of the saloon windows; it is the same as the reverse arc seen in the bow.

The focus from the beginning was for a sleek, low draft and low air-height design. I started playing around with a large curve running in profile from the front of the bridge right to the aft of the sundeck

This enhanced the low-profile appearance as the volume diminishes away easily. Also, the curve is a unique feature, making the eye follow it from whichever angle the boat is at. A large forward sundeck and lounge area keep the design well balanced, not heavy weighted toward the front. The whole design reflects the fact that the outside relaxation areas were given equal importance to the inside spaciousness
Scott Blee of Sabdes Yacht Design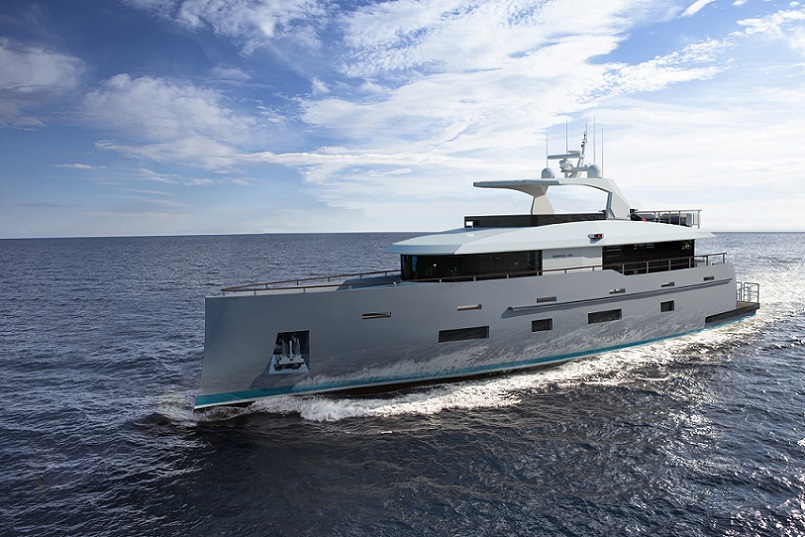 Bering Yachts has recently announced
40m explorer Bering 130
as its newest Expedition Series model and flagship of the fleet. Developed in association with Sabdes Design, she features bold and powerful lines ready to take on the heaviest of seas with efficiency due to a tall bow profile that provides the requisite buoyancy to rise up and over approaching swells.