Azimut has introduced the New Fly 72 in a grand world premiere at the 2023 Cannes Boat Show. This is an addition to the Fly Series with exterior by Alberto Mancini and interiors by Fabio Fantolino. Fabio Fantolino, renowned for his distinctive design identity, marks his maiden voyage into the nautical realm with the New Fly 72. With studios in both Turin and Milan, Fantolino's work showcases a robust creative sensibility and a global perspective. His dedication to tailor-made design culture has led him to undertake interior design projects for residences and hospitality. Fantolino brings his distinctive style to the New Fly 72's interiors, marked by his relentless pursuit of harmony between elegance, design, and technical prowess.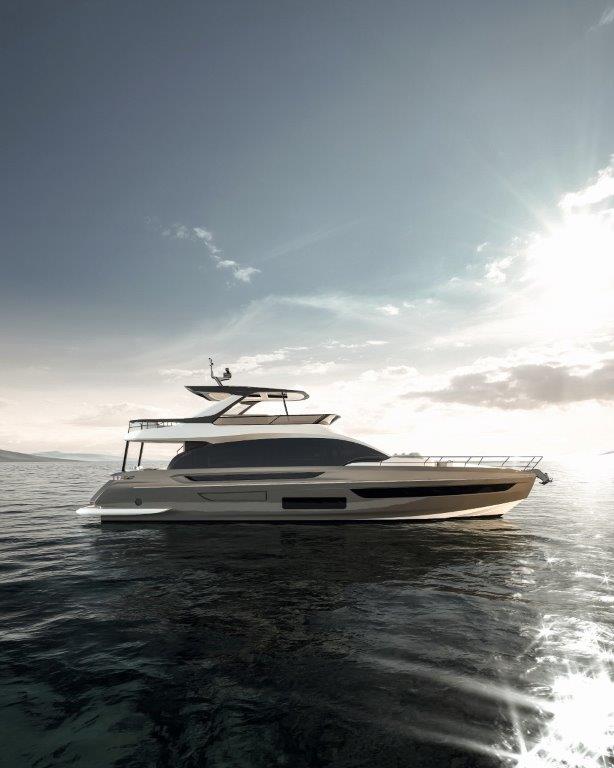 Fantolino's concept for the New Fly 72 revolves around creating a contemporary and elegant appearance for this model. The yacht's interiors follow a transversal stylistic line, seamlessly blending the exclusive ambience of the nautical world with the refinement of contemporary design.
The exteriors of the New Fly 72 bear the signature of Alberto Mancini, who continues to channel the sporty DNA ingrained in Azimut's yacht design legacy. With the New Fly 72, Mancini introduces a strikingly clean aesthetic line that enhances the sculptural dynamism intrinsic to the Series' design.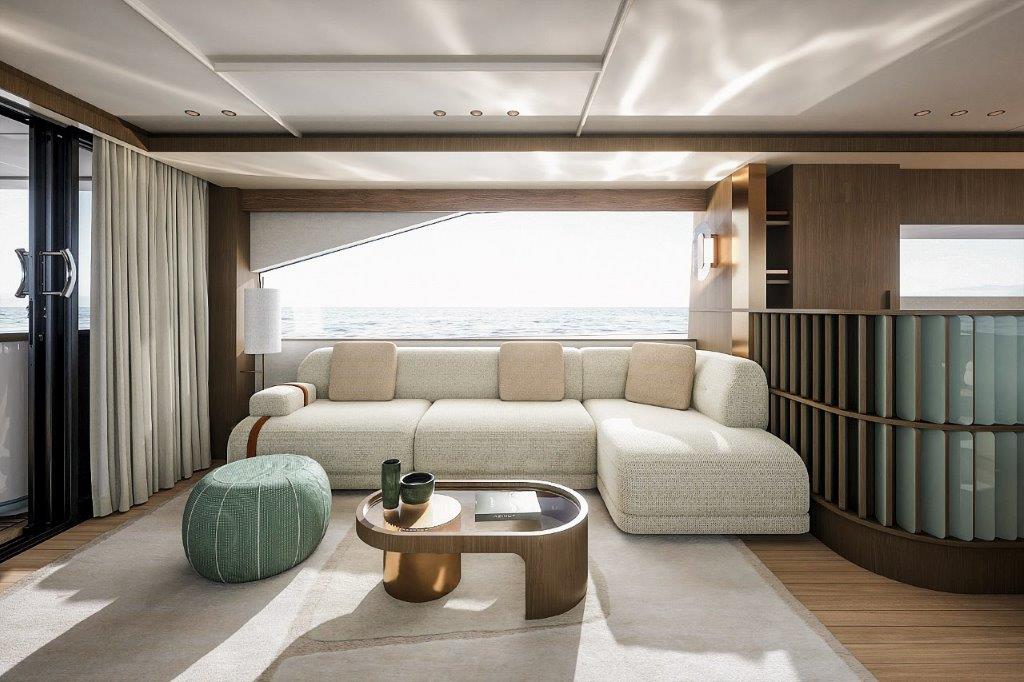 Ahead of its time, Azimut presents the New Fly 72 and chooses the 2023 edition of the Cannes Boat Show for her world premiere.
Azimut Yachts
is an Azimut Benetti Group brand. With its Atlantis, Magellano Flybridge, S, Verve and Grande collections, Azimut offers the widest range of 10 to 40 meters.
Credits: Azimut Yachts