Lewis, whose net worth is estimated at $5,3 billion by Forbes, is also the
current owner
of the 68-meter Aviva, delivered by Abeking & Rasmussen in 2007. The new 98-meter is to become the UK billionaire's 4th Aviva.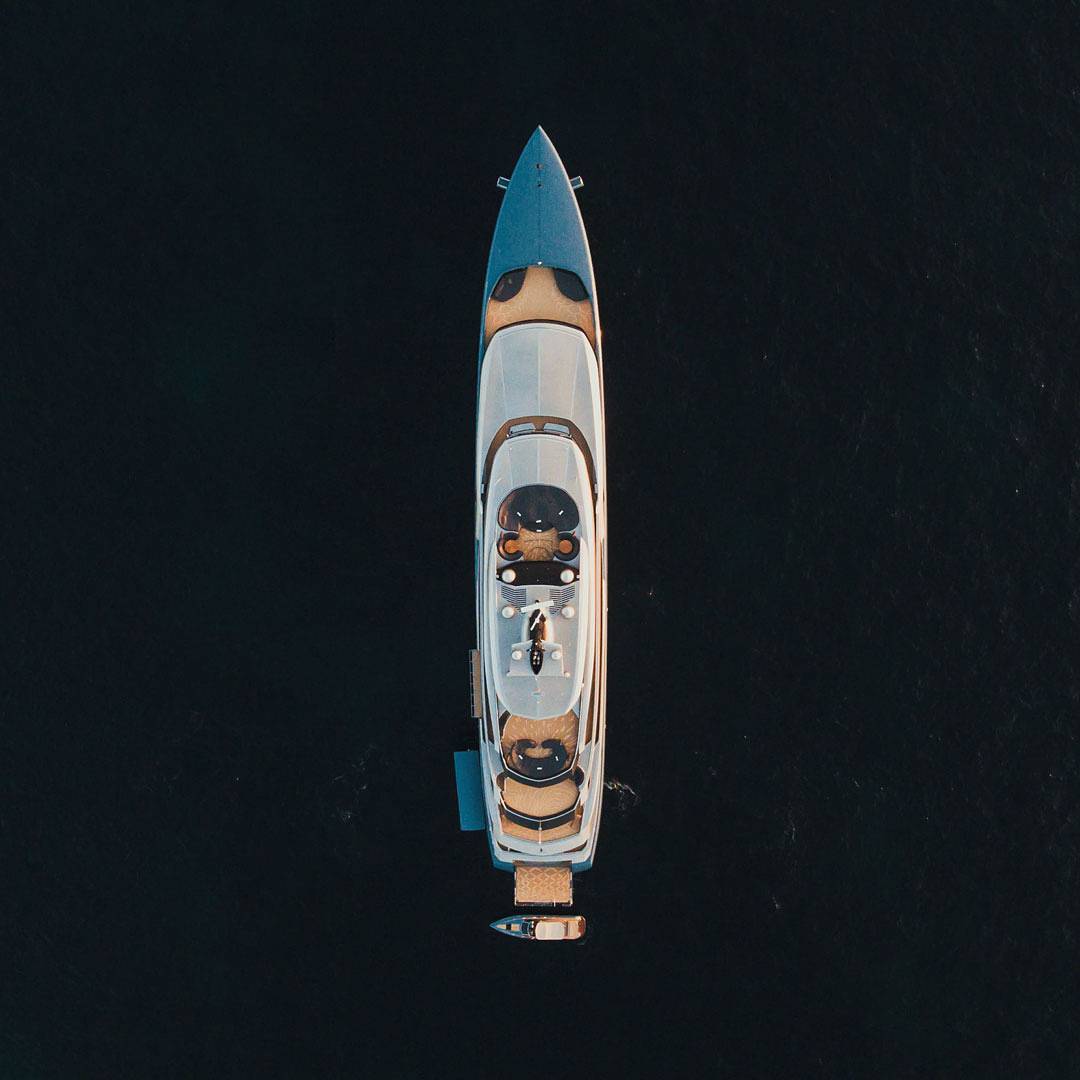 During the weeks
before the launch, the shipyard prepared a special system for the new yacht. A large pontoon from Norway had been shipped in and moored in front of the new building shed. A special hydraulic platform trailer with 60 wheels combined with a winch moved the 98m yacht onto the pontoon.
Reymond Langton Design were chosen to style the exterior, who, working with designer Toby Silverton on the exterior, developed a sleek and elegant profile. Inside they created a modern interior with a full sized padel tennis court, 20m x 10m x 6m high.

The powerful looking hull is the result of new research and testing which ensures superior seakeeping abilities combined with a 20% decrease in drag. Less engine output is required, fuel consumption is reduced and the maximum speed is a full 20 knots. A very special feature is the hybrid drive system: it allows
Aviva
to run at up to 11 knots without the use of the main engines, using electric motors only.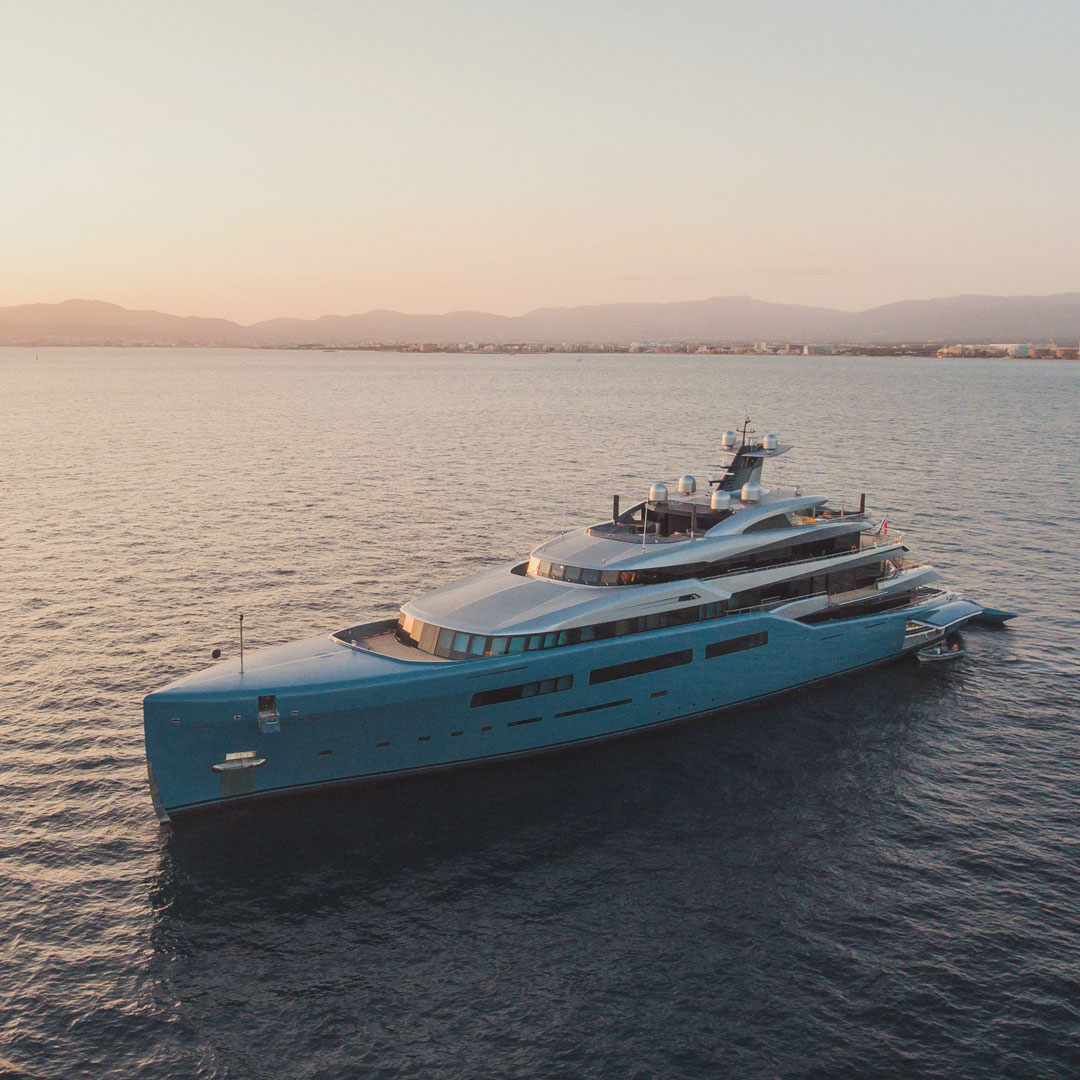 As a result of a vast planning program, A&R managed to launch the yacht within 33 months from signing of the contract.
Photos by @thilowitting