Work forges ahead on the first
UP40
unit from Antonini Navi after construction started on spec early last December. The Crossover version has an improved open solution in the stern area, reflecting market demand.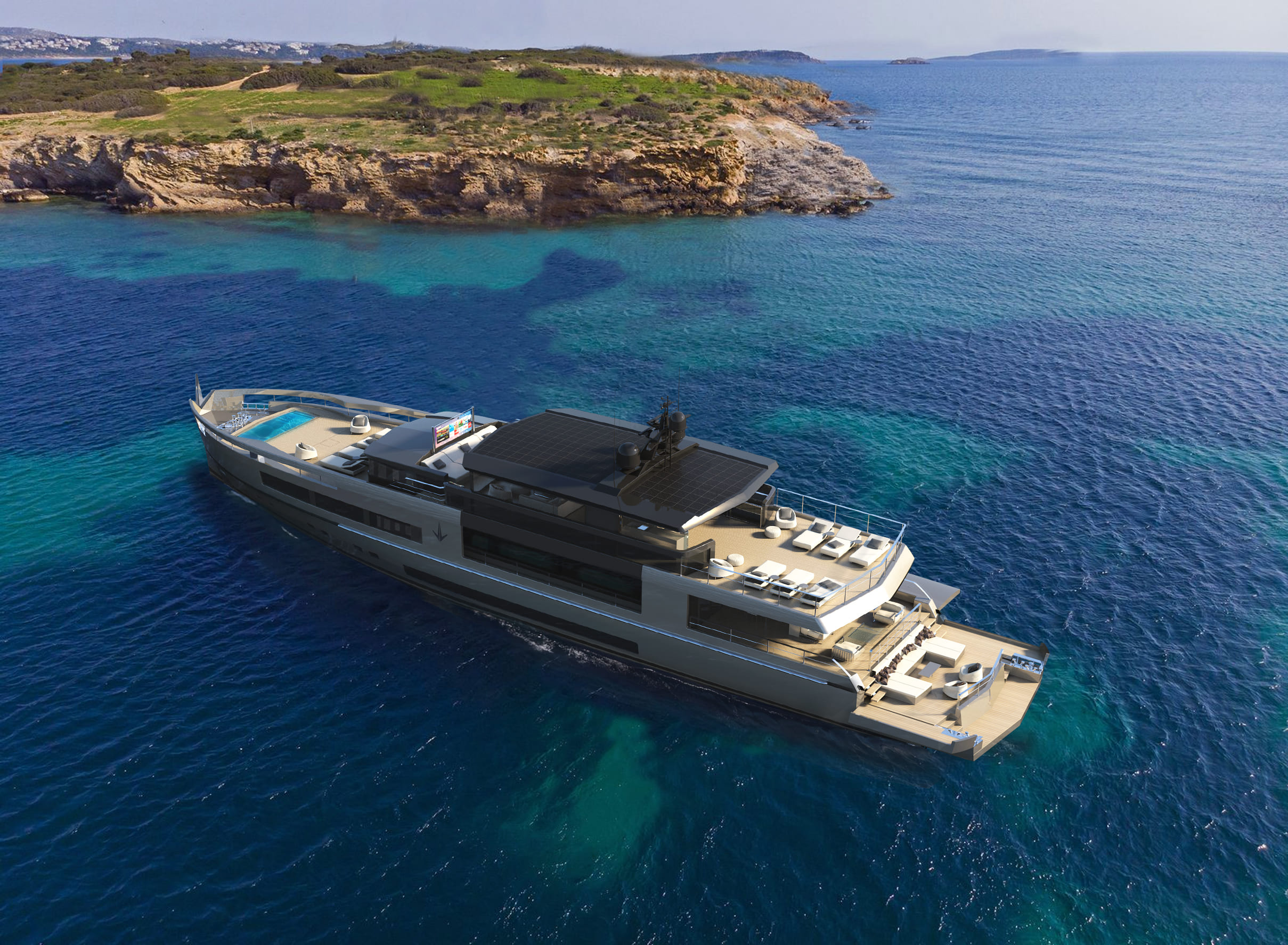 Antonini Navi's Utility Platform 40, a yacht with the modular hull that can be adapted for three different types of displacement boats (Motoryacht, Explorer or Crossover), features a major modification in this version that improves the liveability of the stern area. This area has been redesigned to turn into a private beach at the water's edge, making it possible to enjoy sea even more.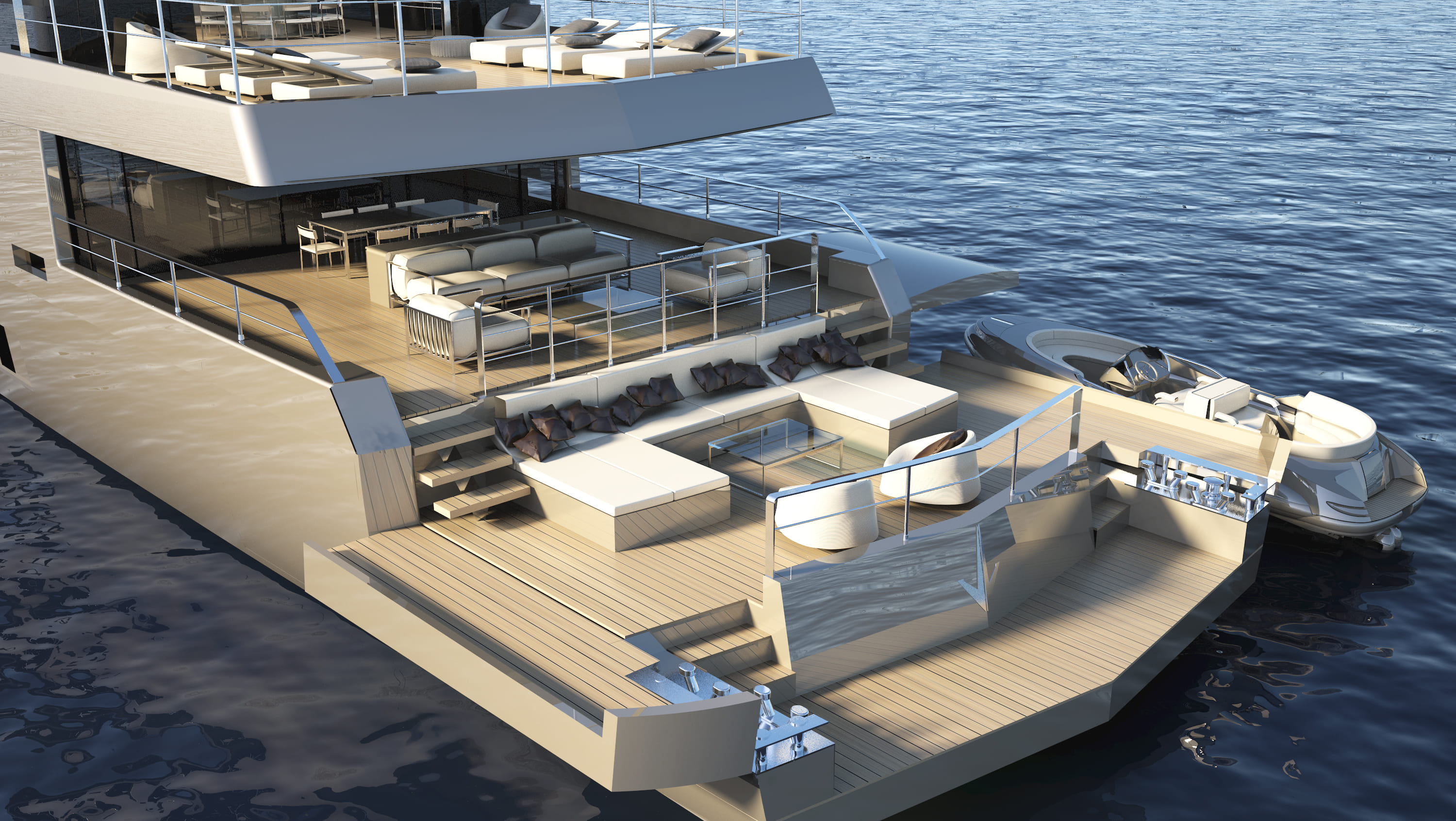 The entire UP40 project, including all three types of yachts, is the work of Fulvio De Simoni, one of the driving forces behind the project, together with the Antonini family and concept creator and partner Aldo Manna.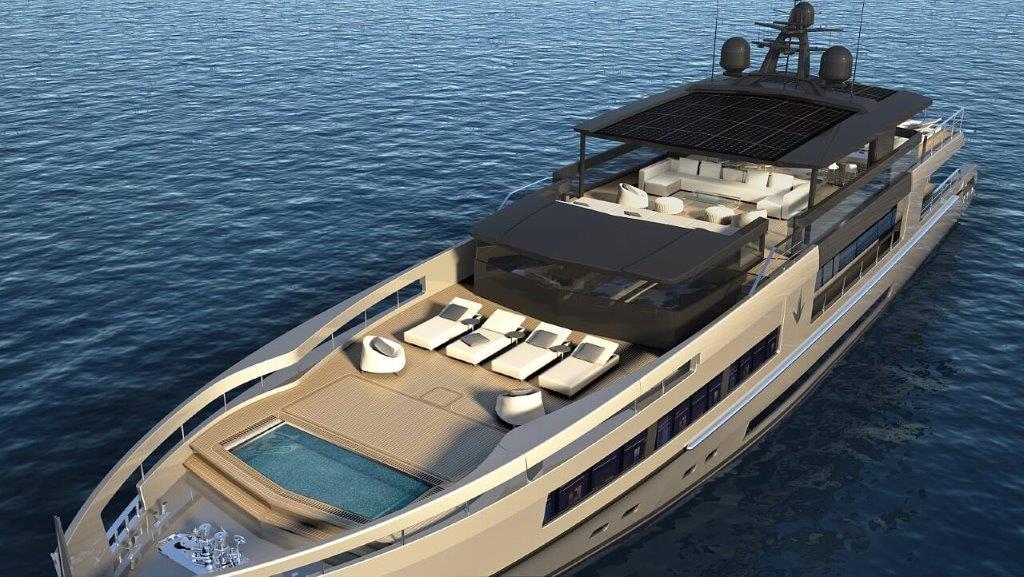 UP40 is a crossover available in both Open Deck and Enclosed Bridge versions.
One of the main features of UP40 crossover unit, with an overall length of 43 metres, a steel hull and an aluminium superstructure, is that it "establishes a direct link between the stern platform and both a beach area and the cockpit, eliminating the changes of level that have an impact on everyday life on board," stressed the Architect De Simoni.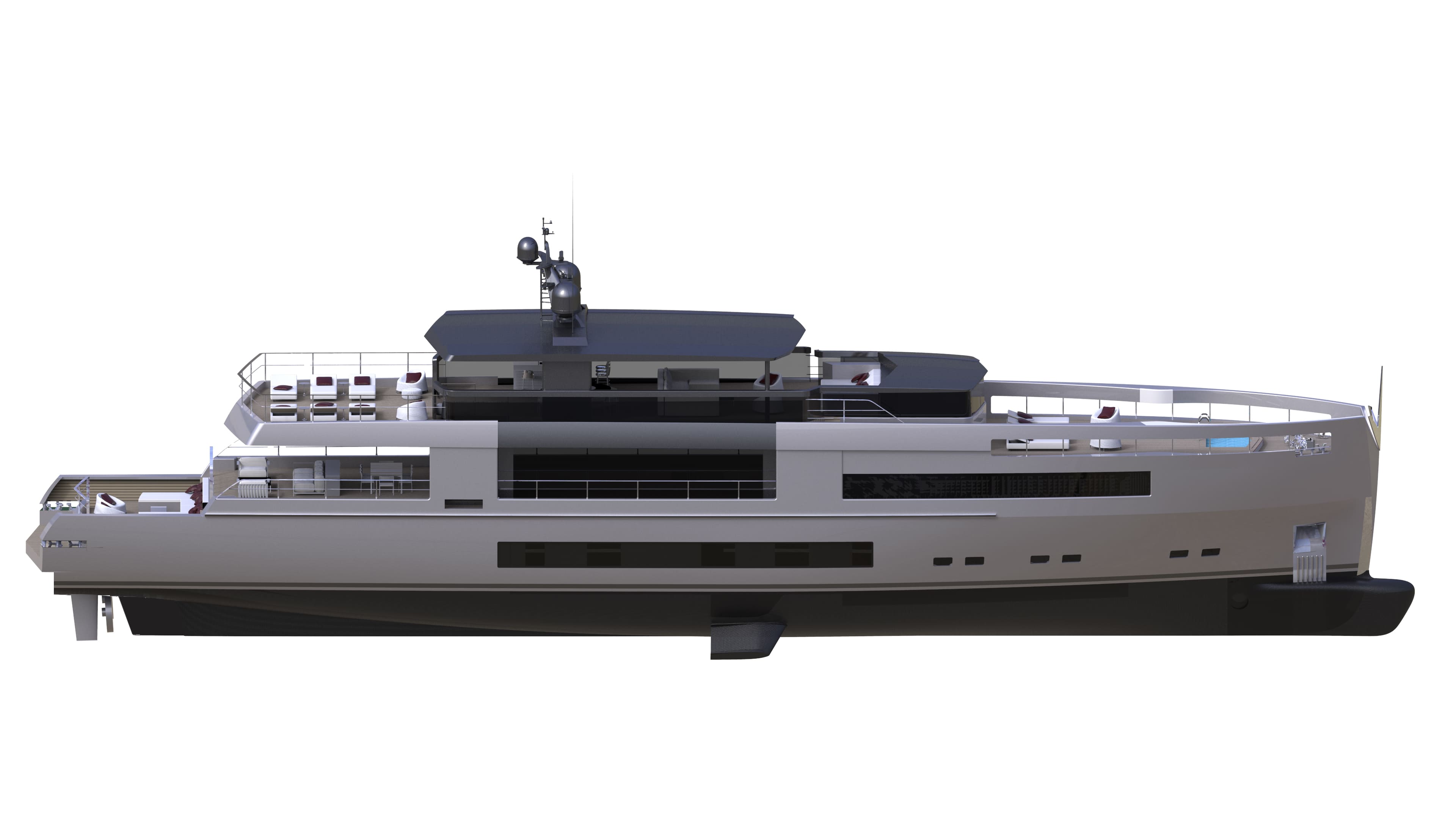 Another interesting feature is the fact that the two sides of the yacht are asymmetrical: the Forward Deck can be reached from the starboard side of the Main Deck, while the Forward Deck has direct access to the Upper Deck from the port side.
Static and dynamic tank testing of the hull, hull lines and appendages were performed at the Marin Maritime Research Institute in the Netherlands, simulating sea-keeping in even extreme navigating conditions. The modern design of the hull's bulbous bow ensures clean wave penetration and thrust reserve optimisation when facing high waves.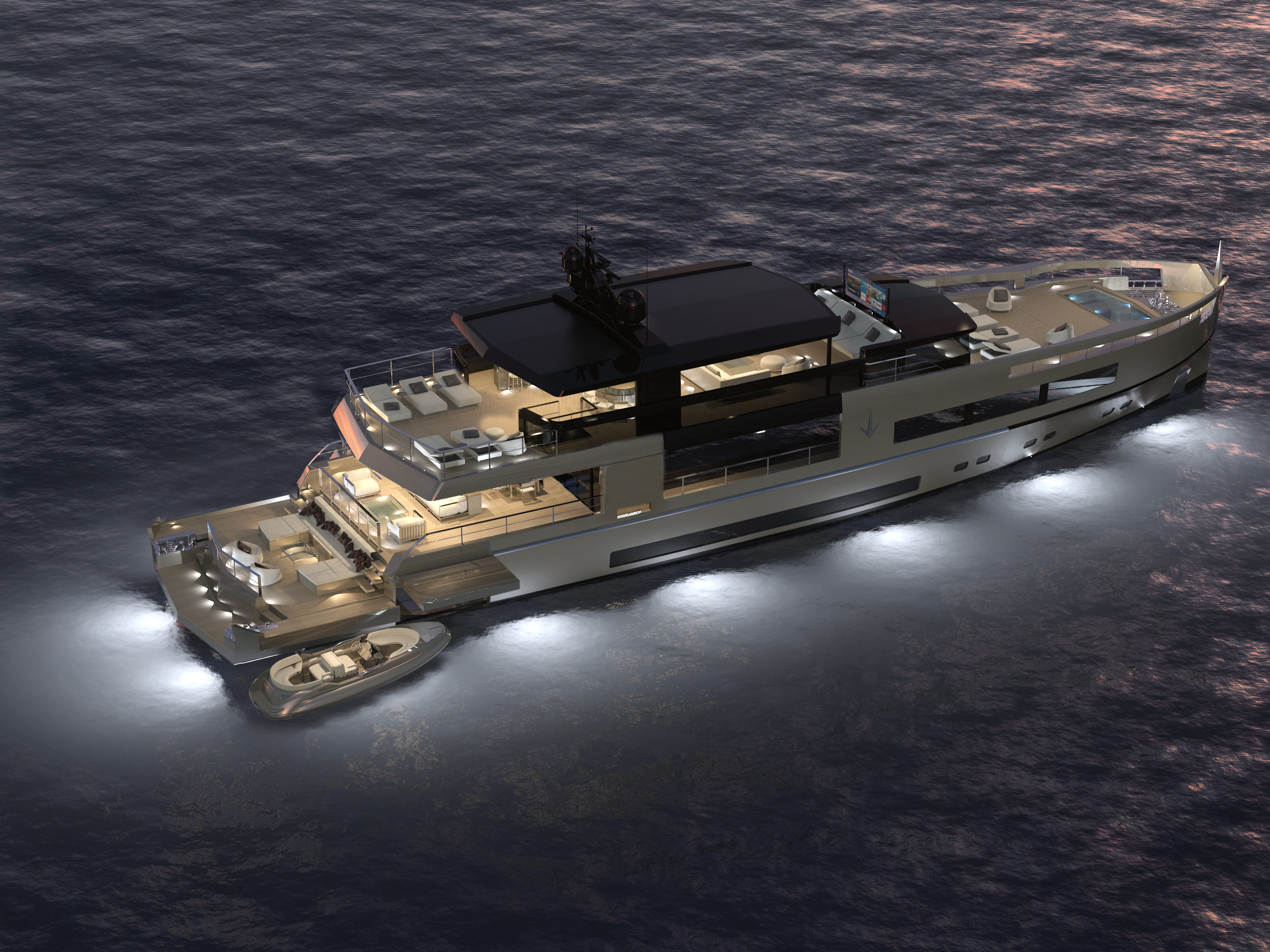 The Pertusola shipyard in the Gulf of La Spezia was bought by
Walter Antonini
in 1977. Since then,
Antonini Navi
has been a family-heldleader in superyacht custom build and refitting.
Credits: Antonini Navi