After the absolute success of the Mangusta GranSport 54 El Leon, the Italian brand's 177-foot flagship, which won an award for Best Exterior Design at the 2018 Cannes Yachting Festival, it was obvious that a repetition of this triumph is not an easy task.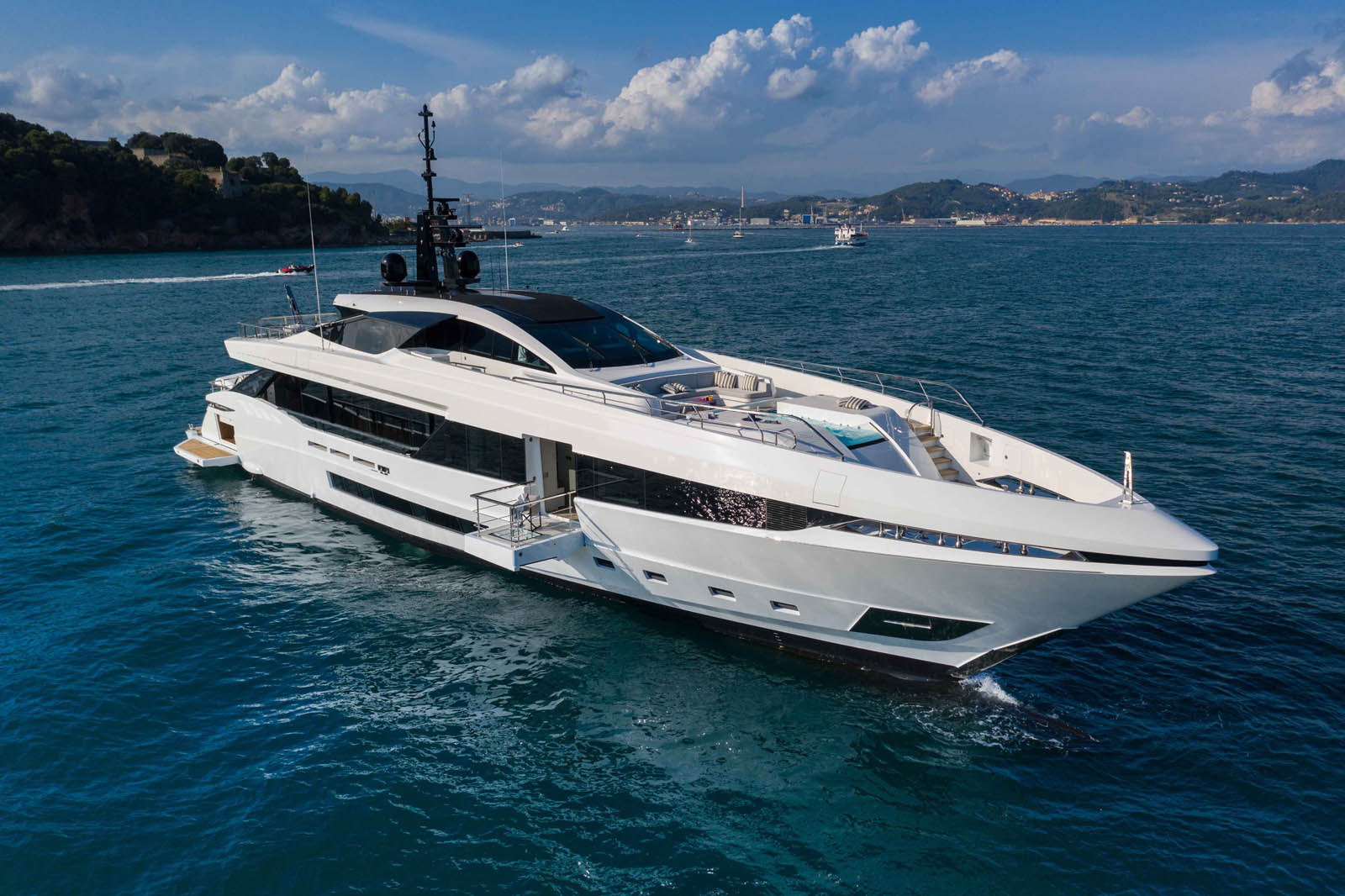 It was very doubtful Mangusta could reproduce the same grace and performance in a version 30 feet shorter. However, the first 45.3m Mangusta GranSport 45, Ma, won the same award in 2019.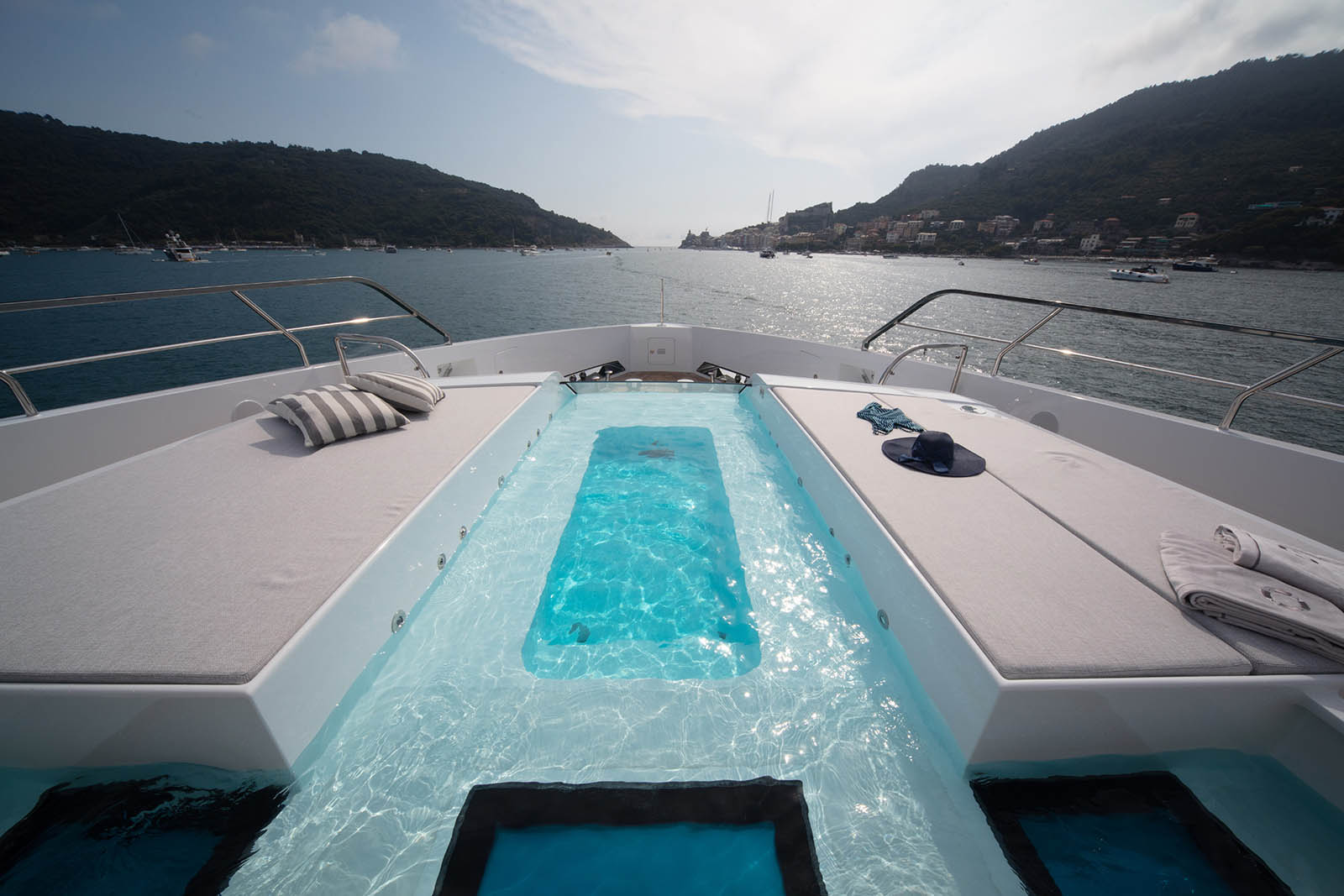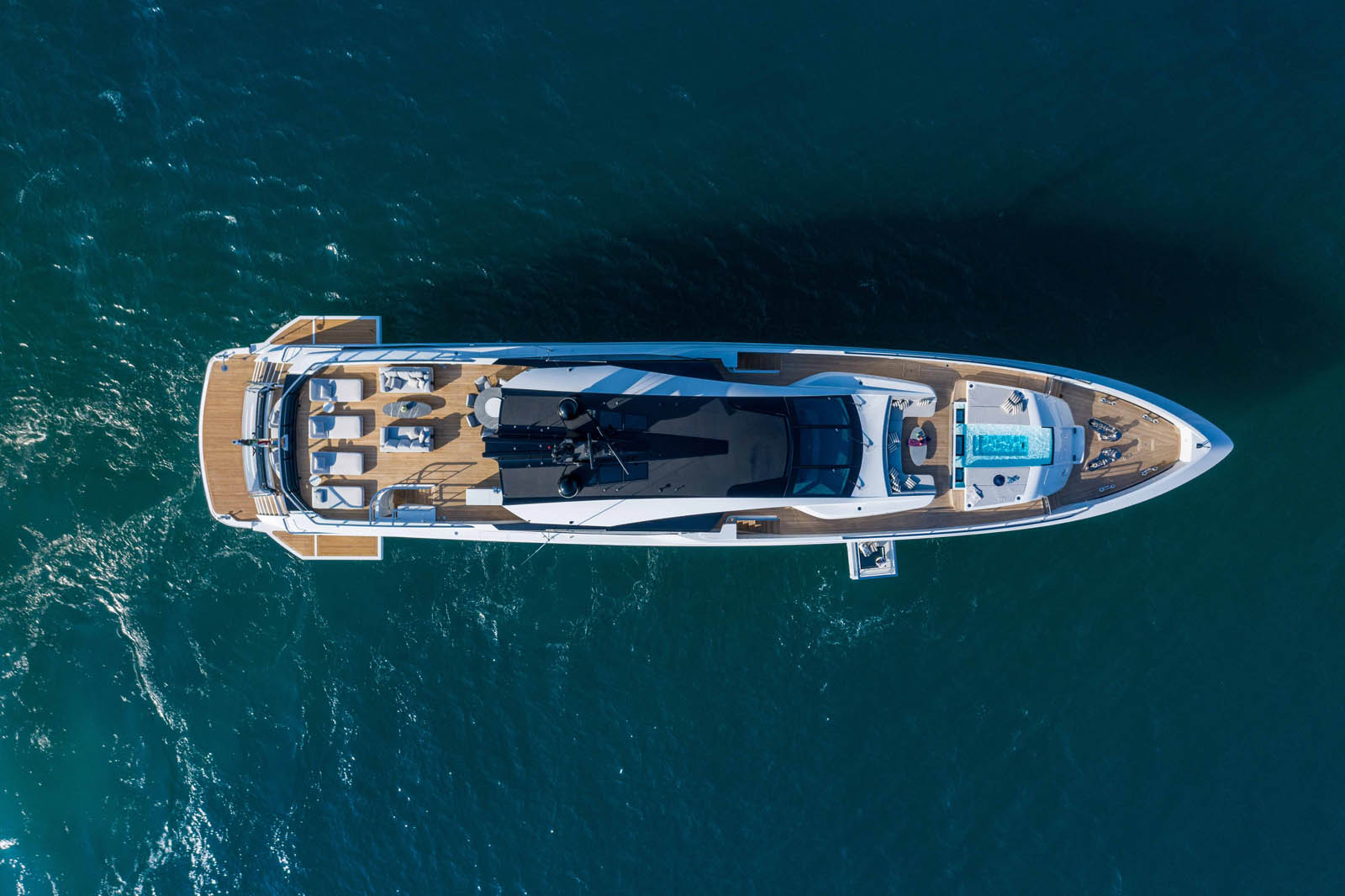 This impression of the model is based on the golden ratio principle. In
yacht
design, this principle looks for balance and proportion between overall length and height, freeboard and shoreline, waterline length, and beam. In fact, the longer, lower and slimmer the boat, the better she looks on the water.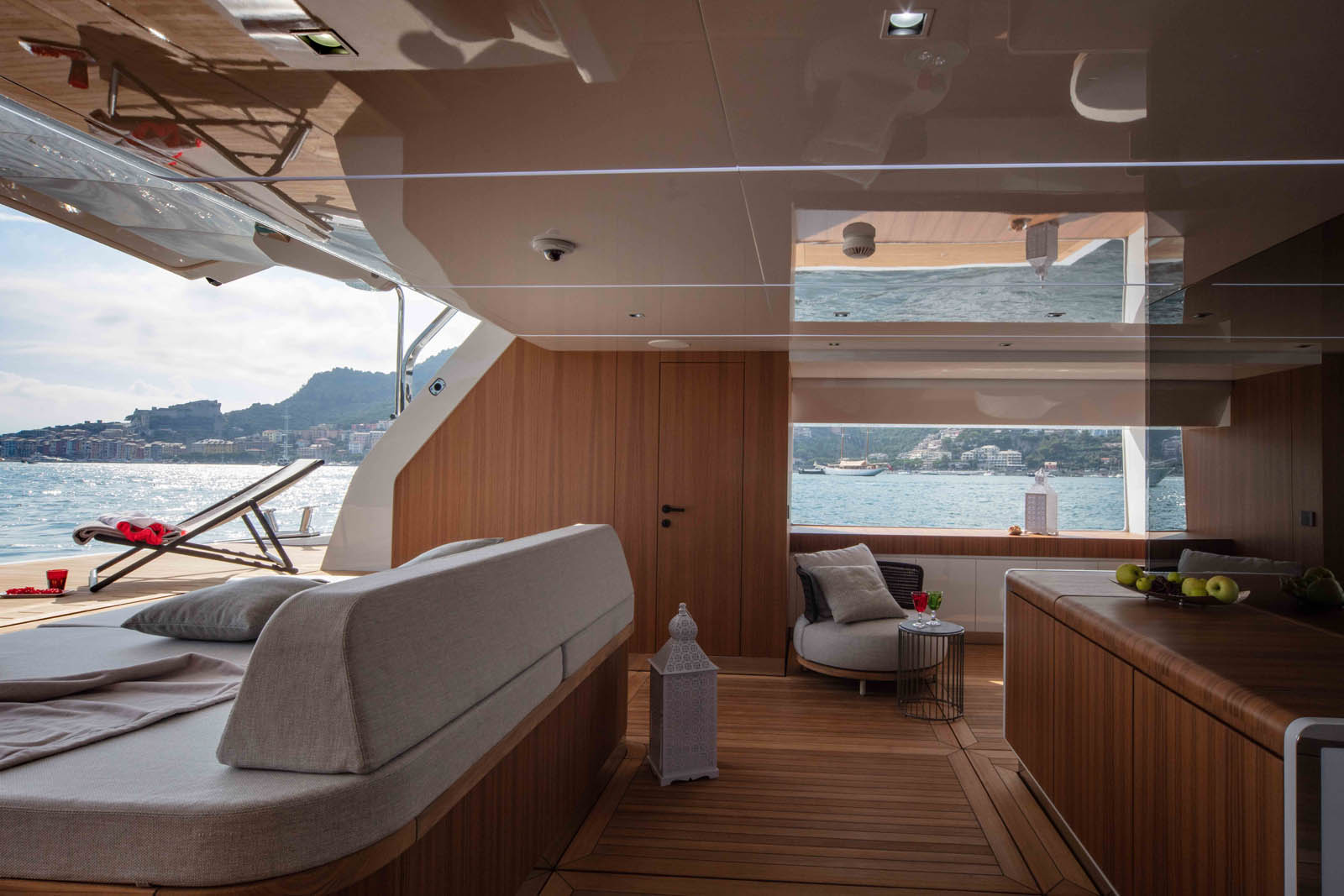 The Mangusta GranSport 45 has the same fold-down platforms in the beach club as the GranSport 45. But the transom door is raised instead of lowered. Ma has an enclosed salon (an open layout is an option).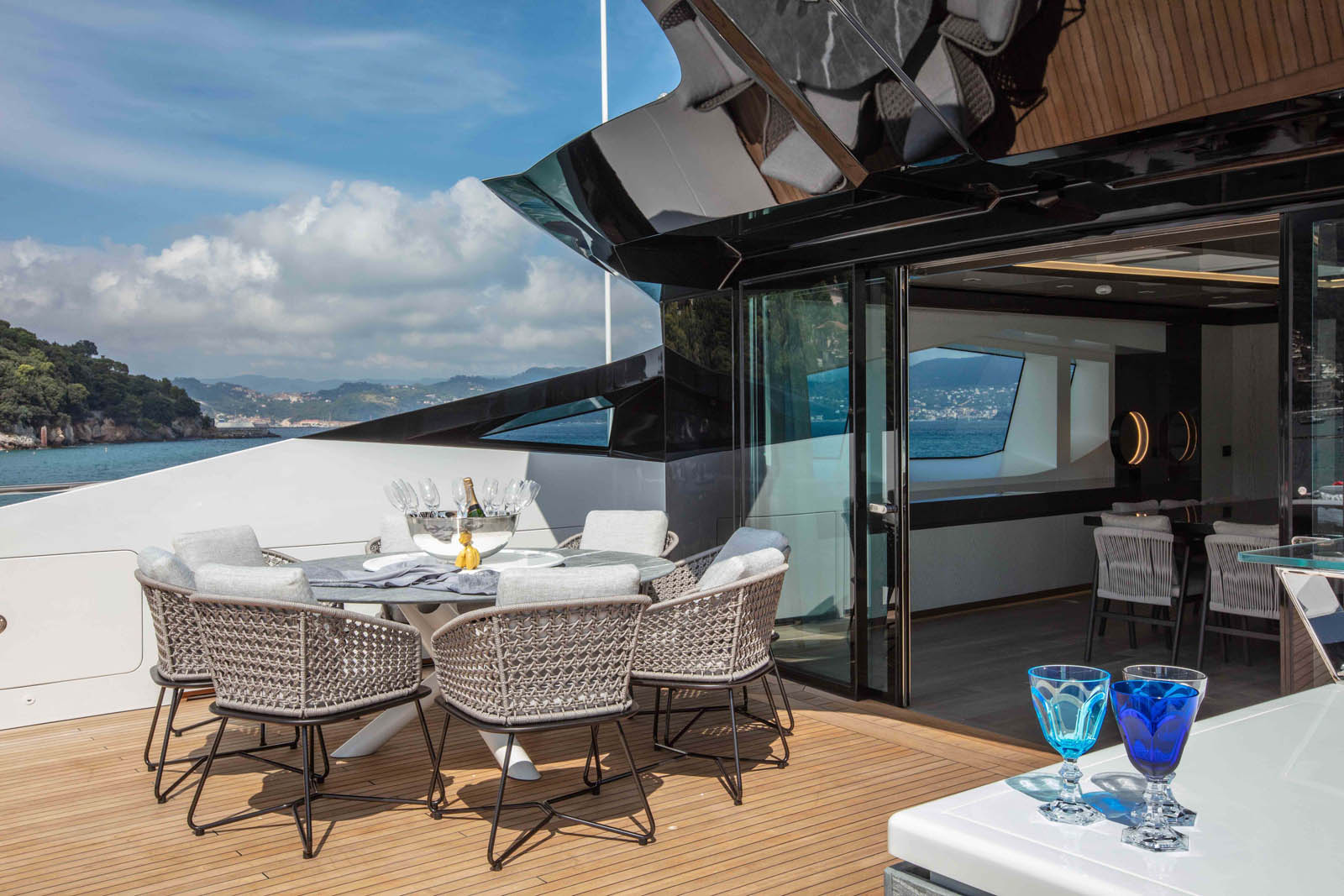 It is really fascinating, that the two yachts have so much in common despite their difference in size. Mangusta's sleek, muscular lines are created by exterior designer Alberto Mancini.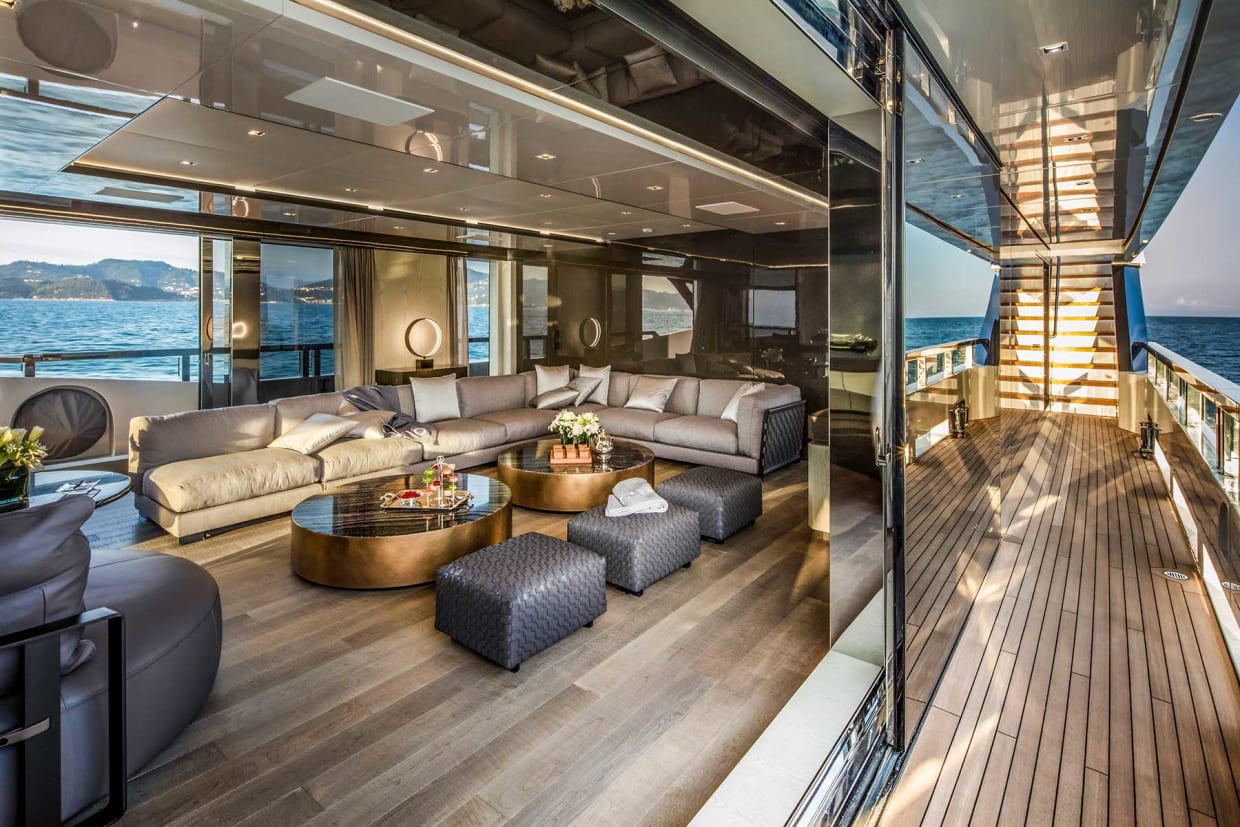 Inside, Ma's owners wanted the main deck salon to be an open space. The interior concept for the GranSport 45 has been handled by Mangusta's own Design & Decoration department, with the styling dictated by the wishes of the owner. The interior decision has been optimized to facilitate the inclusion of excellent storage space.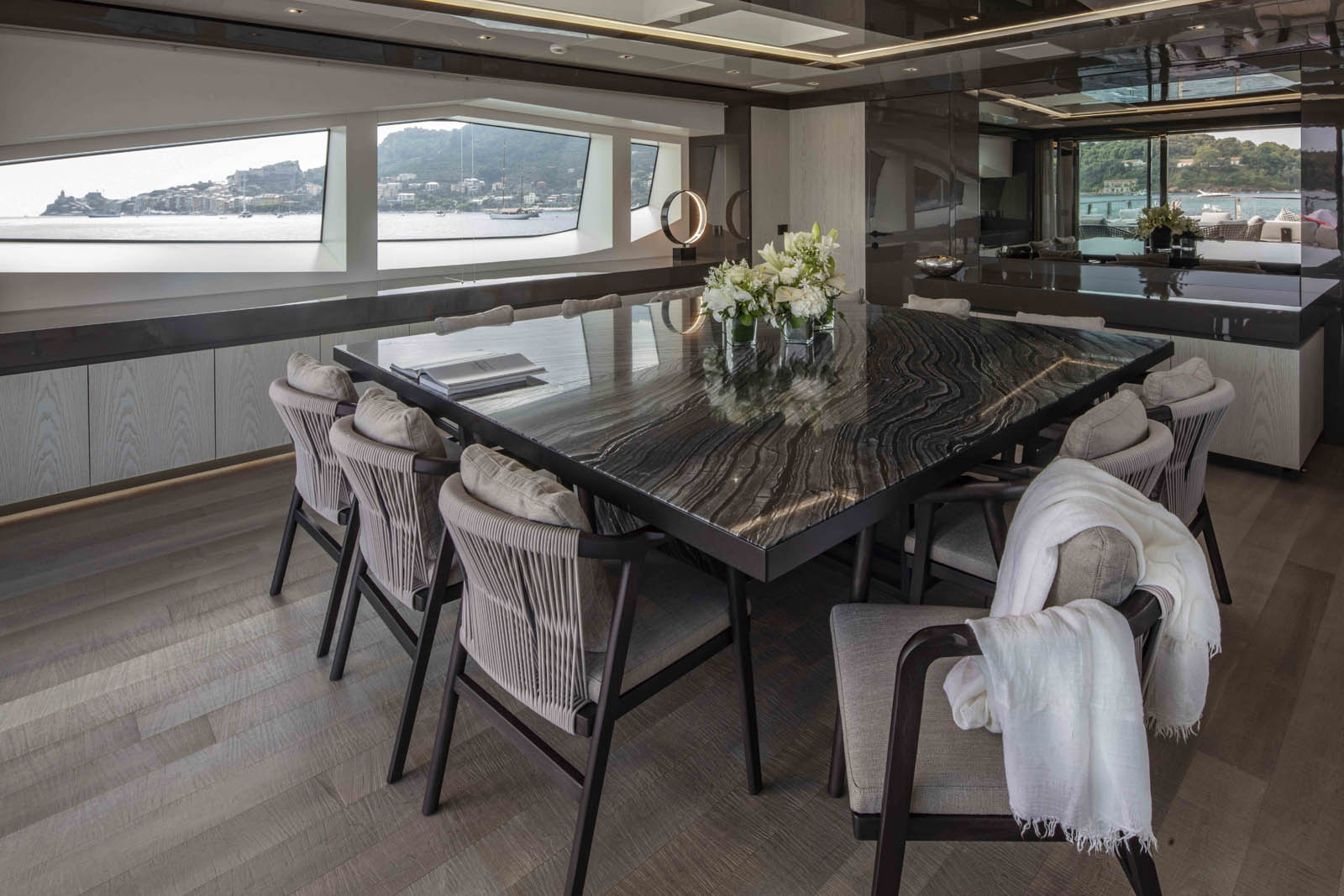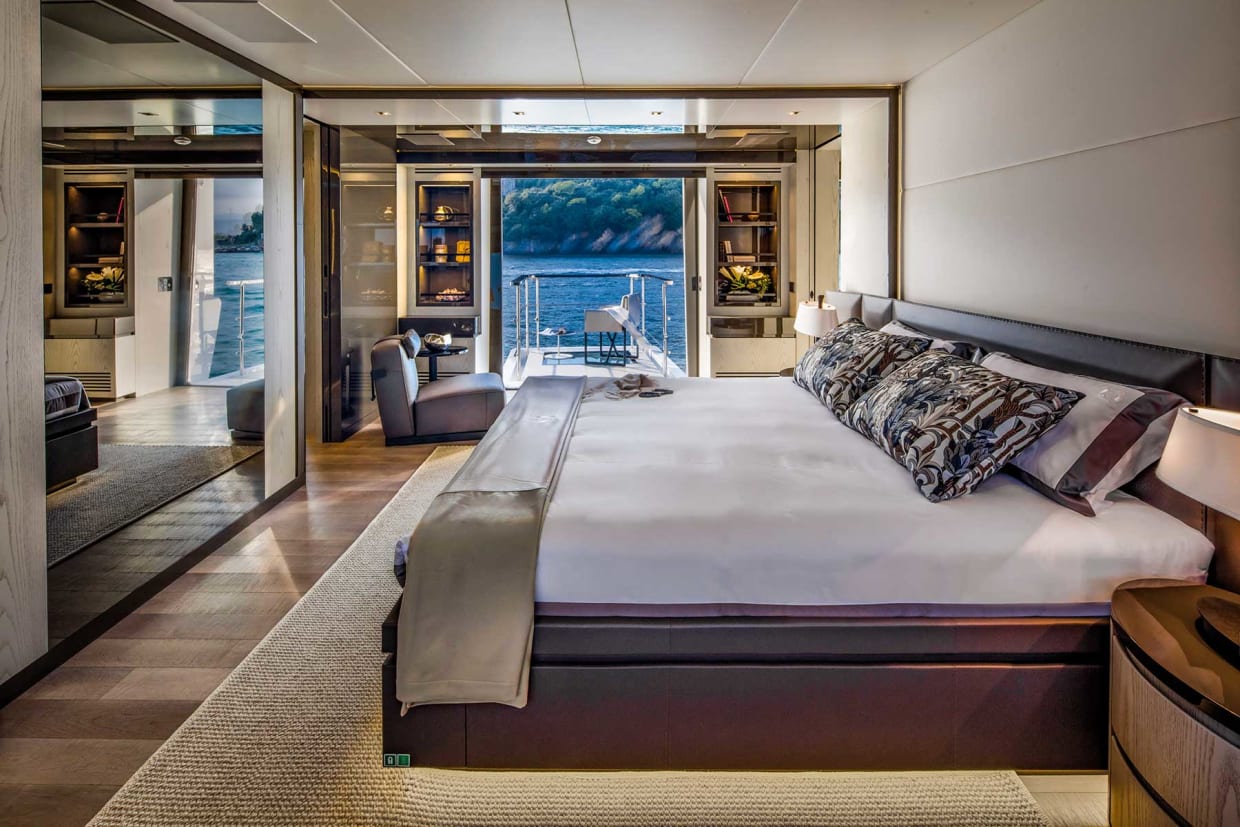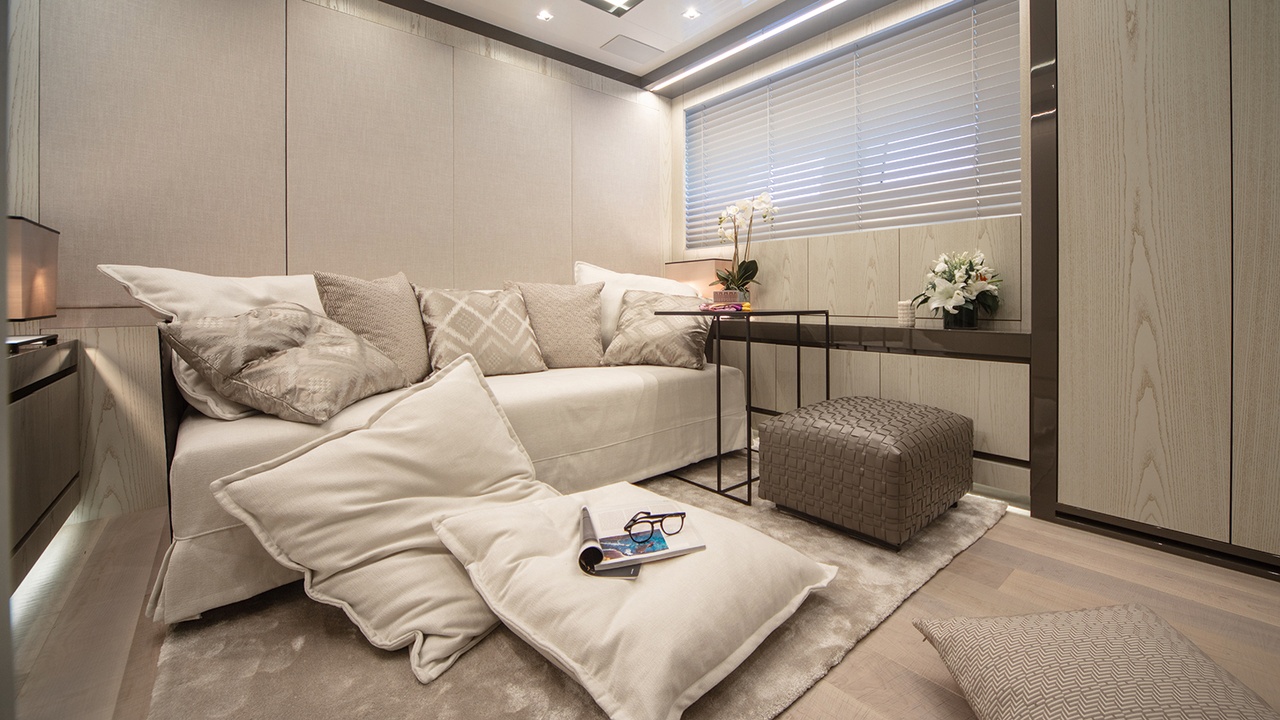 The most impressive parts of the GranSport 45's design are the massive saloon lounge on the lower deck, which reaches out into the stern swim platform. Together they create one giant beach club. There is a more classic interior lounge on the upper floor as well. Furthermore, the GranSport 45 boasts a pool with an ingenious waterfall edge.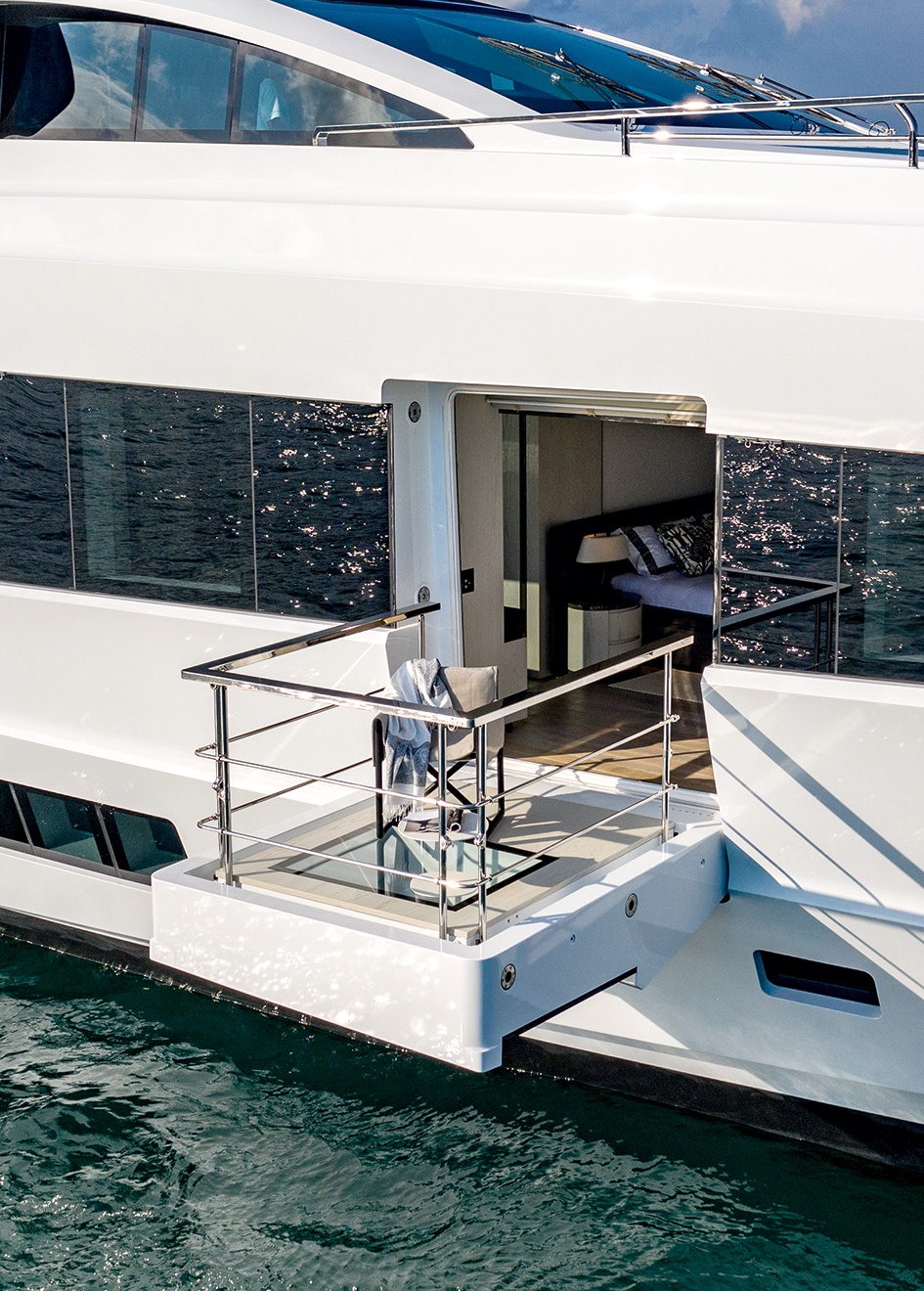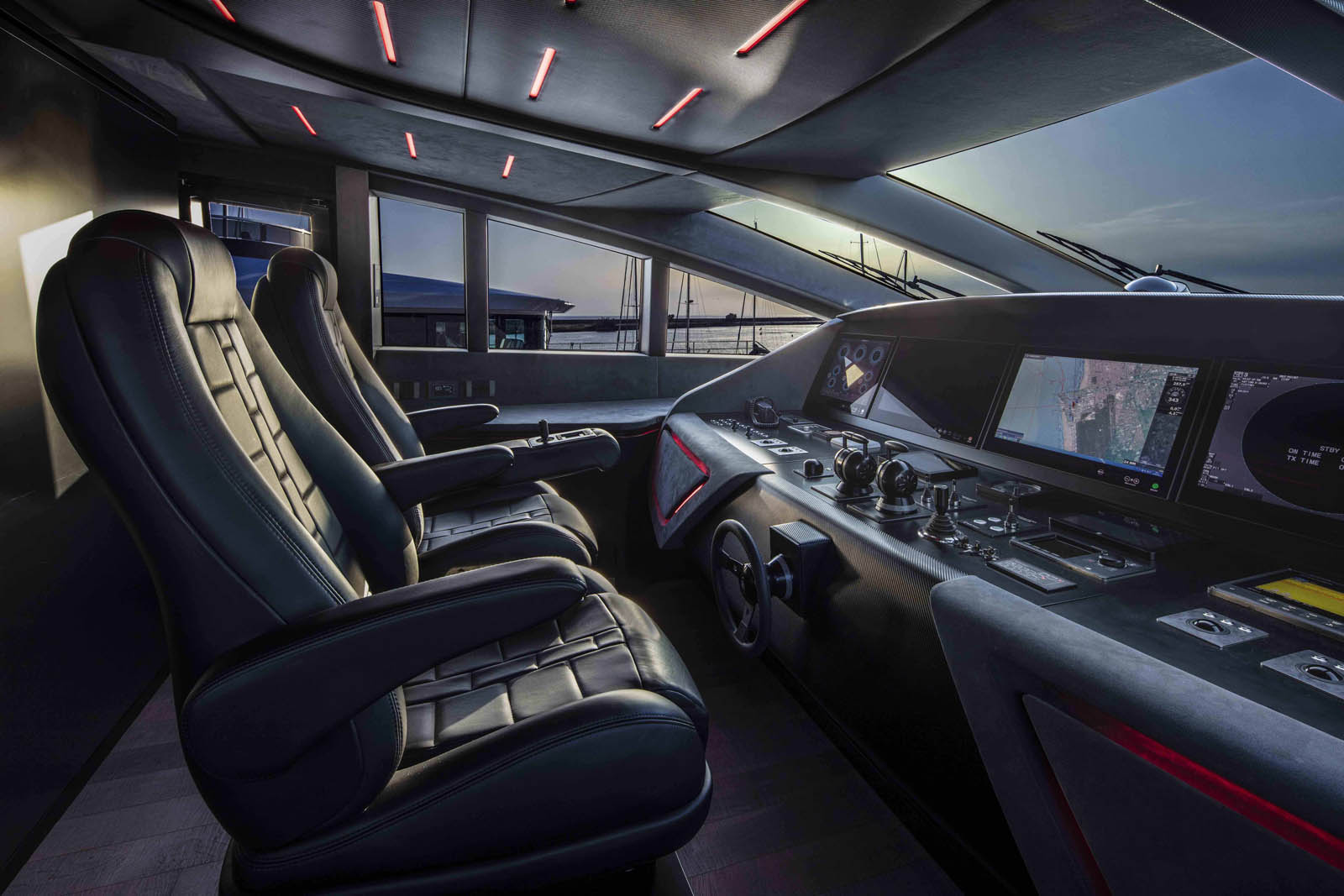 The GranSport 45 is constructed in aluminum and is being built to ABS Classification. Accommodation on board is available for 12 guests and up to nine crewmembers.