The new all-electric solar catamaran model Ocean Eco 90 has been recently revealed by Alva Yachts, the German builder of electric catamarans and sail boats. With the length of 27.5 m, the boat is one of the finest examples of modern day superyacht building. Designed by Milan and Holger Henn of the German Studio Henndesign with naval engineering by the Hamburg based studio iYachts, Ocean Eco 90 is a 27.50-meter-long catamaran, with a beam of 14 meters and draft of 1.2 metres.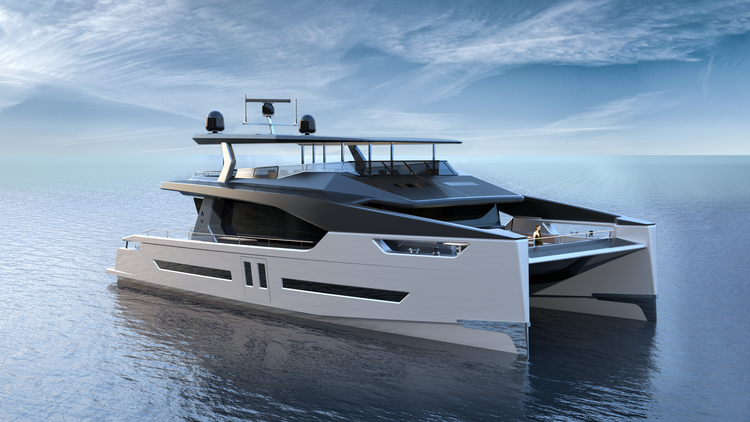 Henndesign created this design because of the experiences that they have had with the new technology, creating a new design shaped around solar electric technology, which fits perfectly the philosophy of the brand. The models of Alva Yachts are always created around electric propulsion, not retrofitted. The outstanding catamaran's design made Ocean Eco 90 shortlisted for Concept Under 40 Metres Award in The International Yacht & Aviation Awards 2020.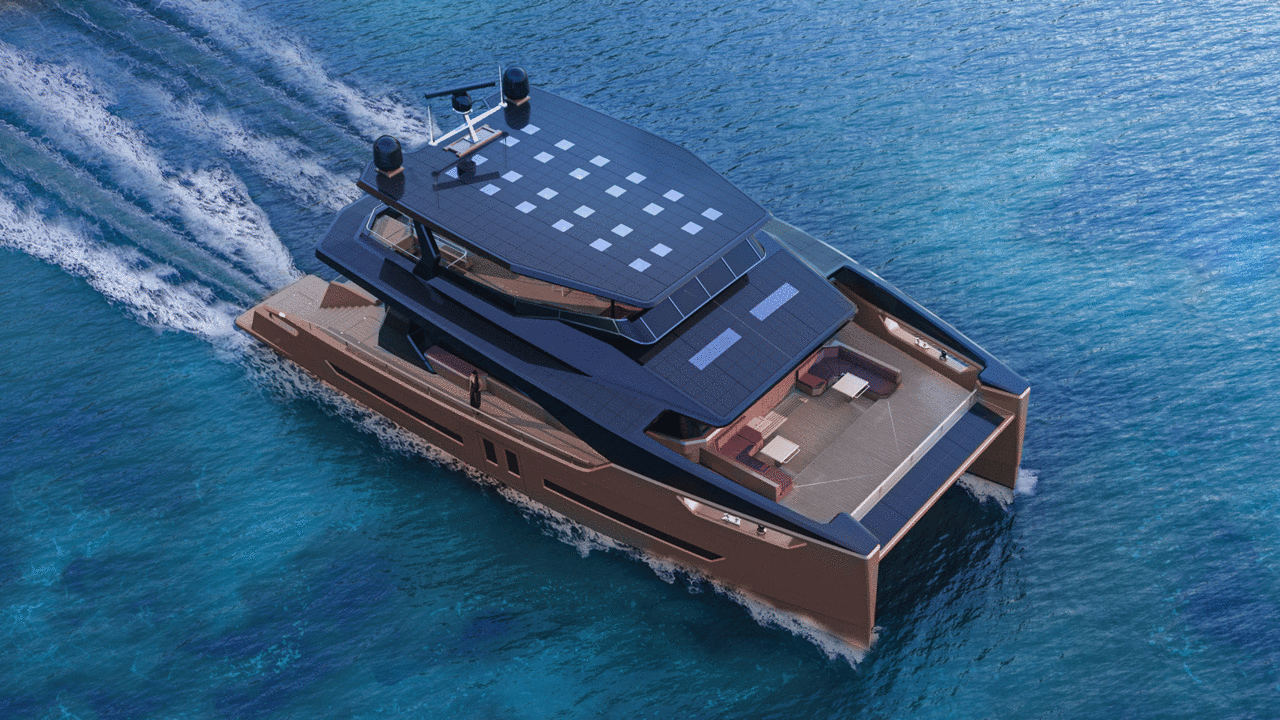 The project of Ocean Eco 90 had been completed, so the multihull yacht is expected to launch in late 2021. Now the moulds for the hull and superstructure are being finished. The superstructure is covered with over 200 square meters of solar panels and there are two versions available: with hybrid or full electric propulsion. The boat will have an estimated cruising speed of 8-10 knots and a top speed of 16-18 knots. Some of the key aspects of the design include a great open outdoor a large open flybridge and the large and well-lit saloon.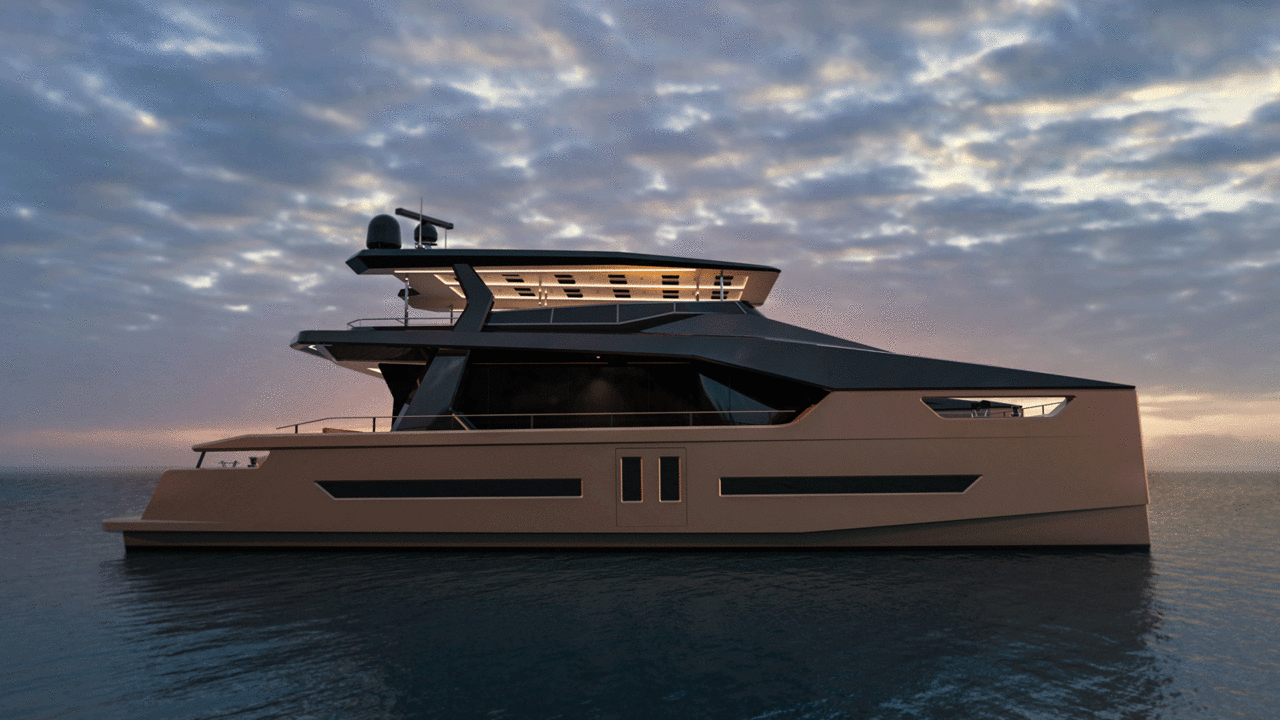 A 27m multi-hull yacht with electric propulsion and transatlantic range. The model fits perfectly the brand's philosophy, which implies putting sustainability at the heart of their yachts, both motor and sail. Alva Yachts builds differently to other electric boat brands because models are designed specifically around electric propulsion, not retrofitted. Different from other catamarans the technology is not an add-on but a central design feature.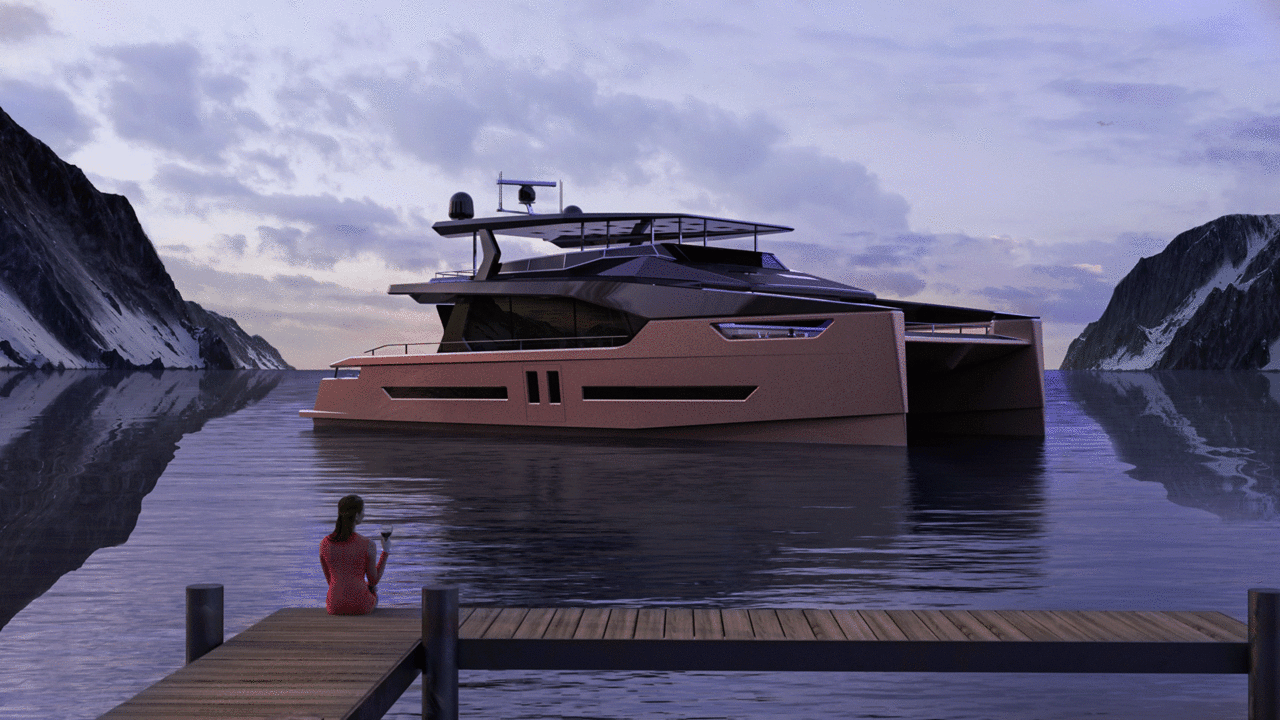 The main deck features a lounge, separate dining area, and full Galley (optional), while on the upper deck you'll find the sky lounge, cocktail bar, and a jacuzzi. This model is the first concept design for an upcoming solar catamaran series.