Turkish yard Alia Yachts has turned the aluminium hull of first 36-metre shadow vessel scheduled for delivery in 2021. Once completed, the vessel will support 55metre Project Phi, which is currently in build at Royal Huisman in the Netherlands.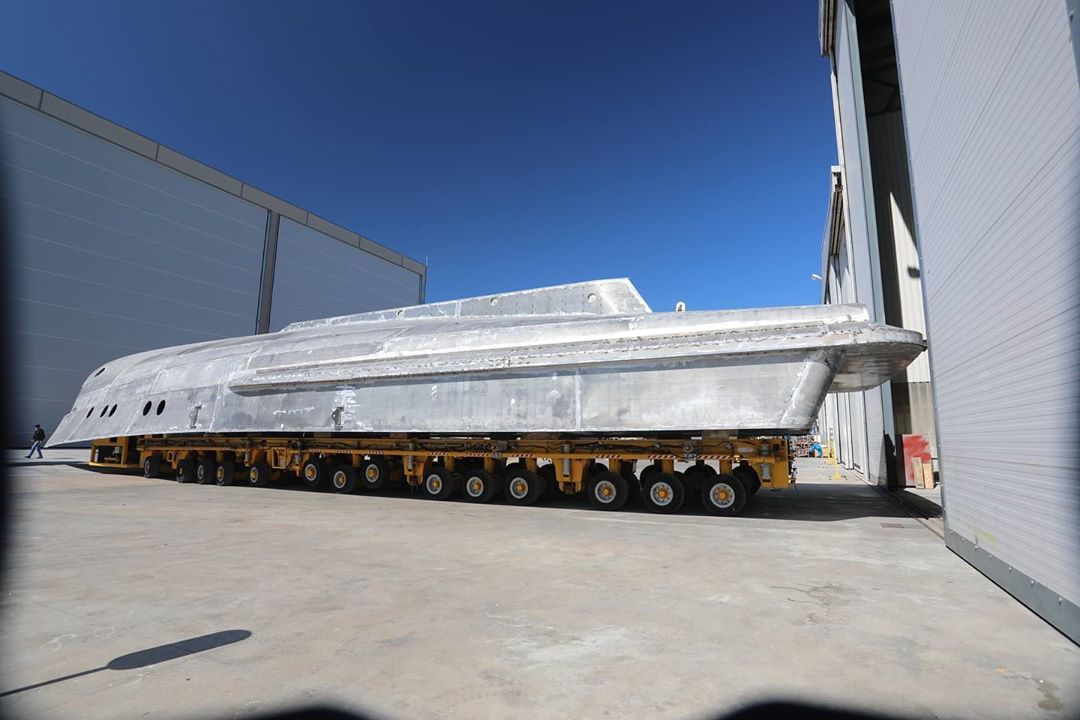 First announced at the 2019 Monaco Yacht Show, the shadow vessel has been designed by Cor D Rover, with naval architecture by Van Oossanen.
Alia Yachts president Gökhan Çelik said: "This is a very interesting project for us which we foresee will provide a platform that can be adapted to meet the needs of other superyacht owners. The principle challenge is that it has to be very fast but also versatile and efficient. I'm particularly proud because the owner decided to build with us after visiting the shipyard and seeing the quality work we do."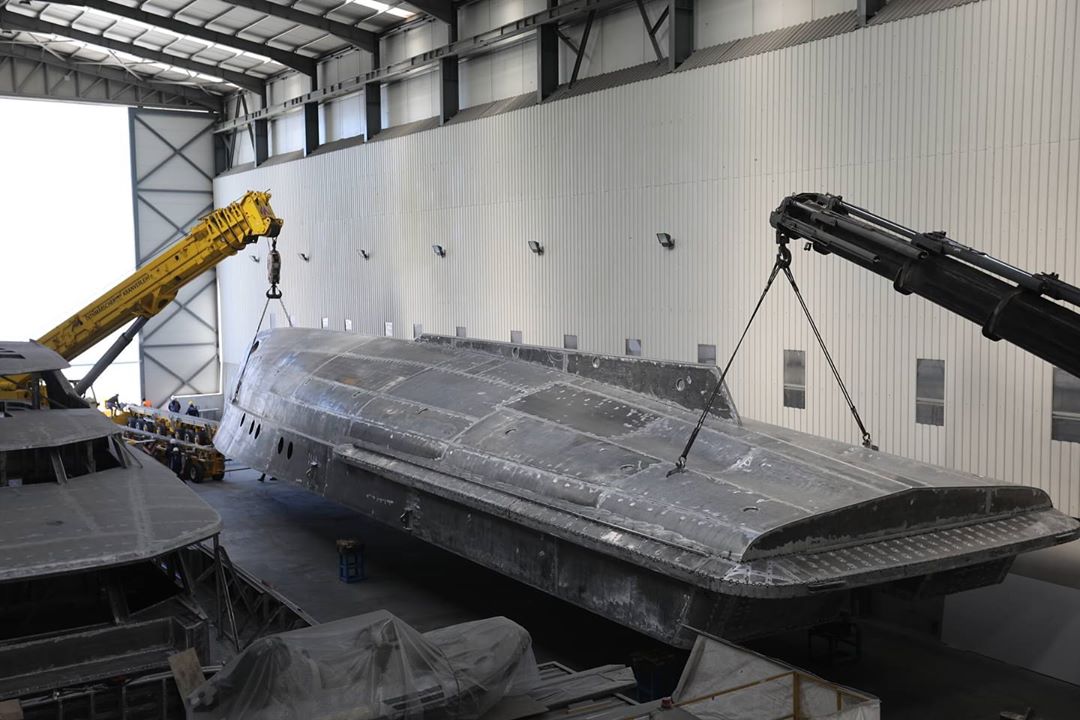 The shadow vessel will be used for transporting toys and tenders, as well as a small car and extra fuel for the mothership. Other features include a 157 square metre cargo deck, 45 square metre lazarette and 33 square metre workshop.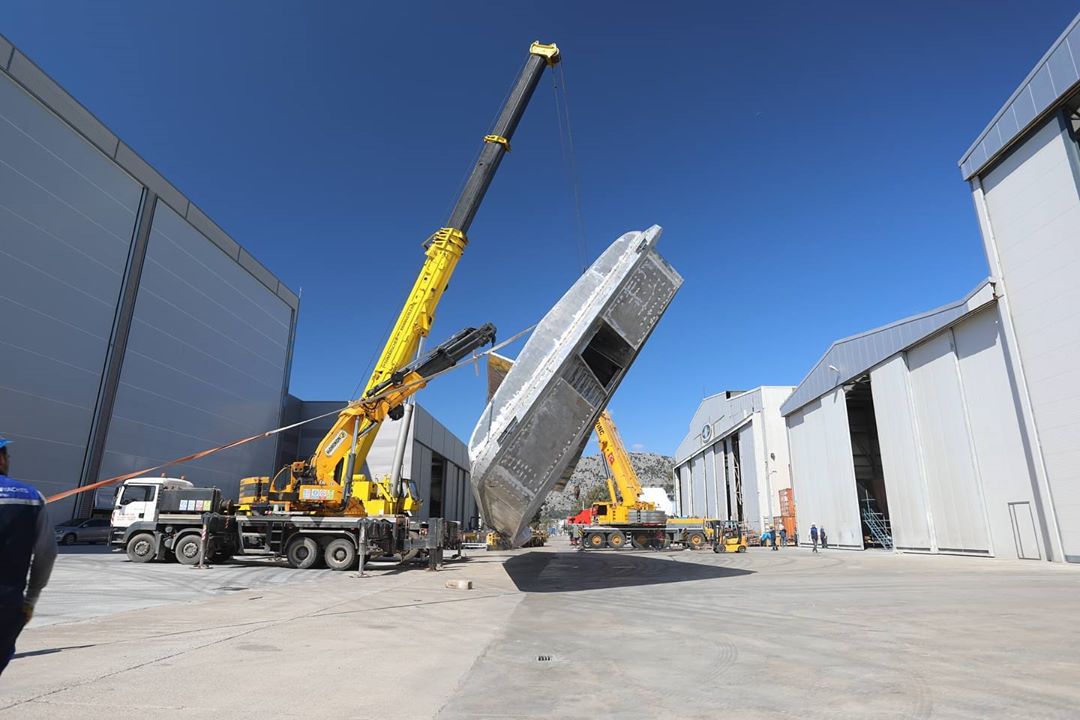 According to Designer Cor D Rover "Although she's basically a workhorse with lots of storage for tenders and toys and a big 11.5-metre reaching 15,500kg capacity crane, the exterior lines and details have been styled to resemble the mothership."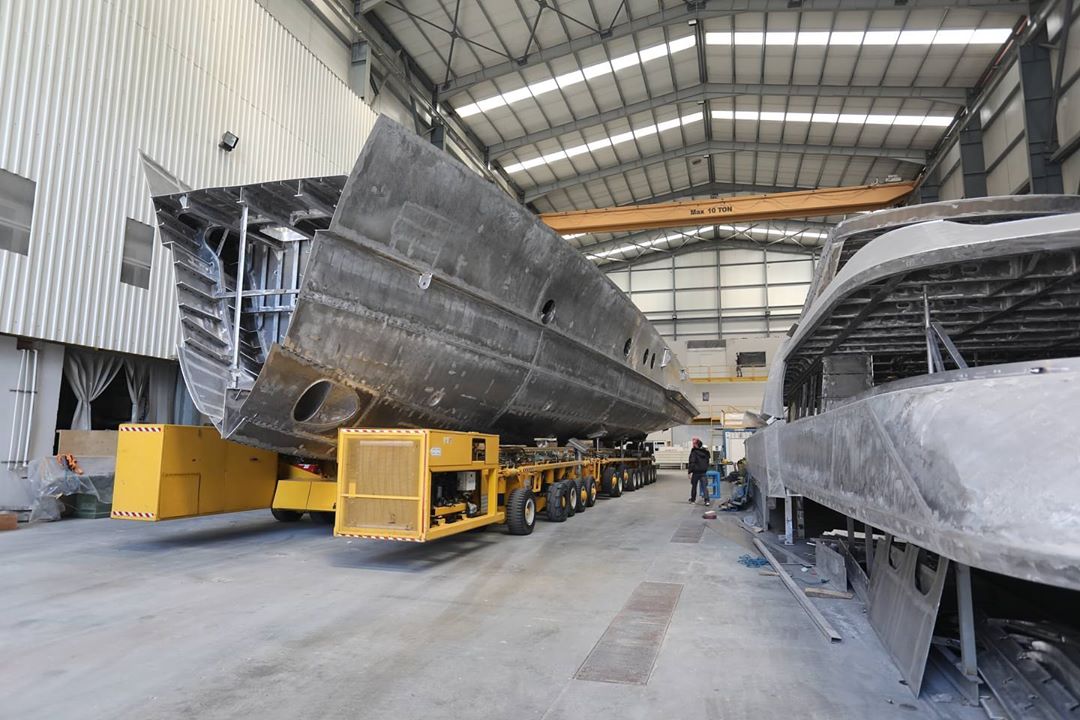 Power will come from twin CAT C-32 engines for a top speed of 21 knots and cruising speed of 12 knots, resulting in a range of 4,200 nautical miles.