Sailing yacht
Adèle
has been recently spotted entering Port Everglades in Fort Lauderdale.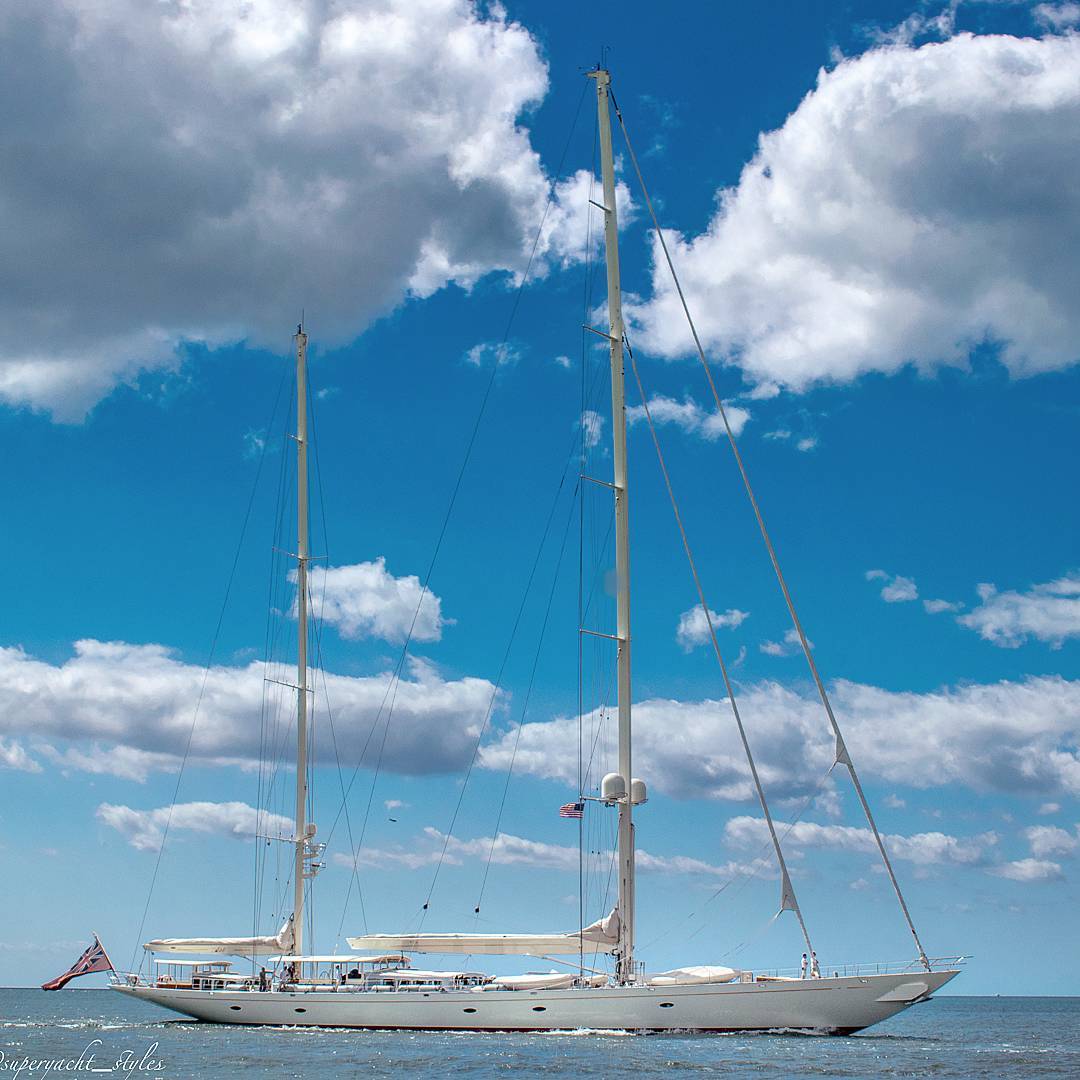 Built by
Vitters
in 2005,
Adèle
was the first yacht to
enter
Royal Huisman's extended refit hall in 2015 winter-season since it's increase in capacity and that of the neighbouring climate-controlled paint hall. These extensions improved the workflow between construction and finish of yachts up to 90m / 300ft in one hall, 60m / 200ft in the other and together with the existing two halls enabling the yard to work on multiple yachts in parallel. Both paint halls are fitted with high-intensity lighting, air-flow, temperature- and humidity-controls exceeding the stringent requirements of all the major paint manufacturers.
Designed for blue water cruising, Adèle's maiden voyage took in the Norwegian fjords before starting the long journey to the Pacific Ocean. She was sold two years later, her new owners still cruise extensively to remote corners of the globe. Her busy schedule means the classic ketch covers huge distances over the course of the year, so maintaining her machinery, systems and rig — not to mention the joinery, paintwork and varnish — in perfect working condition can be challenging to the crew. According to her captain, the decision to carry out the renewal programme in Holland was easily reached and based on the following factor: the quest for outstanding quality.
Adèle underwent a complete mechanical upgrade (as well as replacing the PLC system), which necessitated removing the entire engine room. The work list invariably expands during a typical refit project as unforeseen issues are uncovered and improvements can be made. This led for example to replacing all the main engine and generator exhaust hoses with extra-tough Glass Reinforced Epoxy (GRE) piping which is also Royal Huisman's standard choice for new builds.
Photo by @superyacht_styles