Let's take a look inside Turquoise Yachts' flagship Go. This 77 metre custom superyacht dressed in a distinctive turquoise-coloured hull was built by the Turkish builder at their Istanbul shipyard. She was the Istanbul shipyard's largest project to date, which was delivered to her owner in 2018.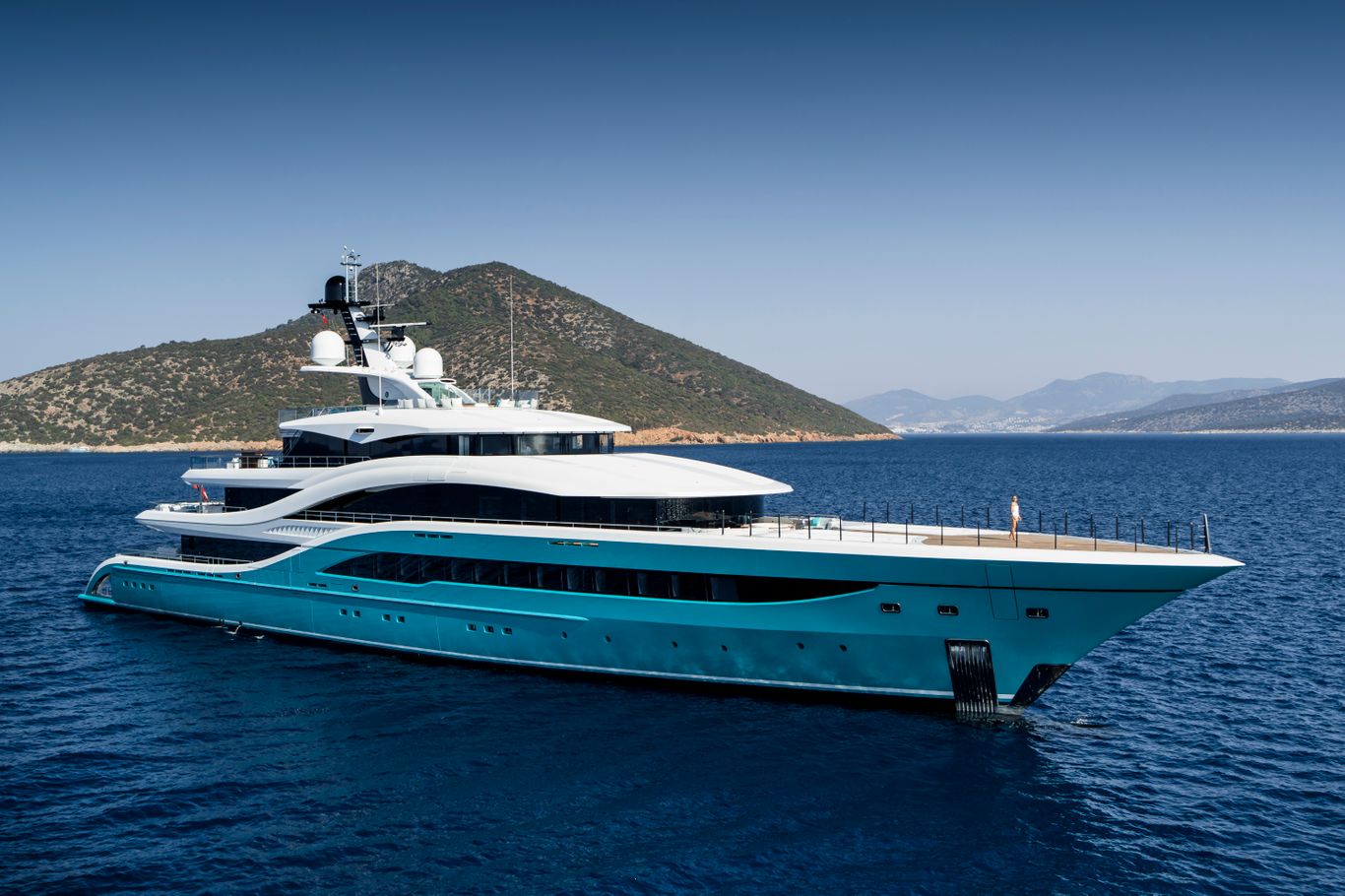 H2 Yacht Design, which has worked with Turquoise on many projects since 2006, was responsible for her beautiful exterior and interior design.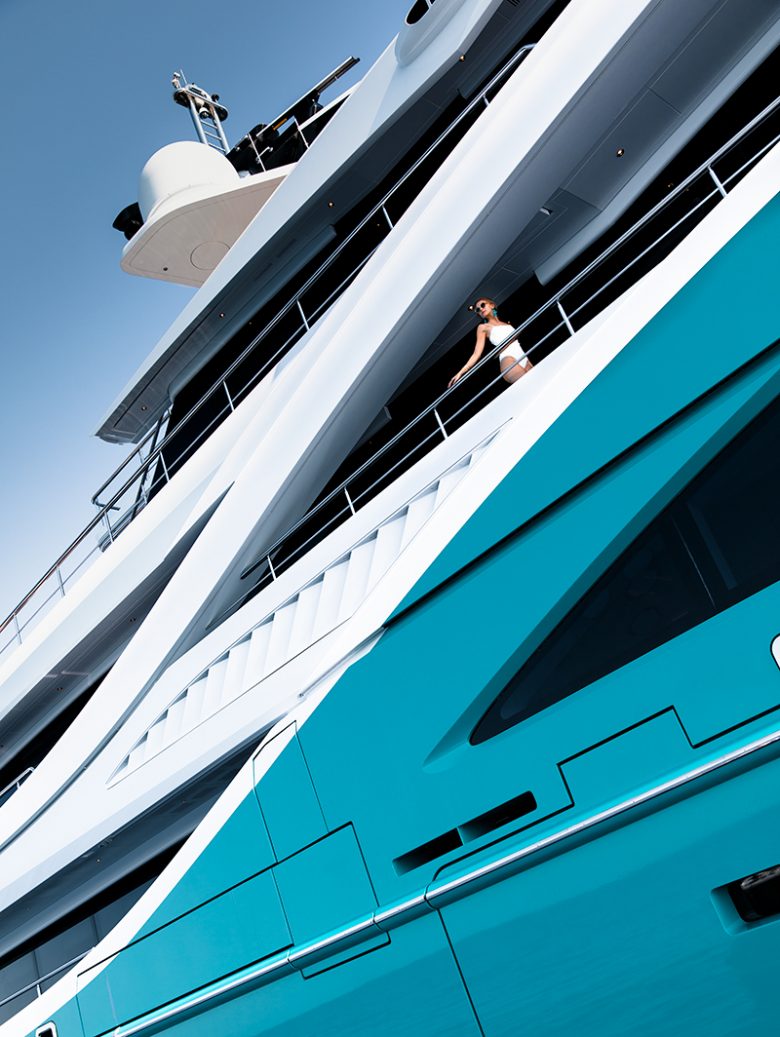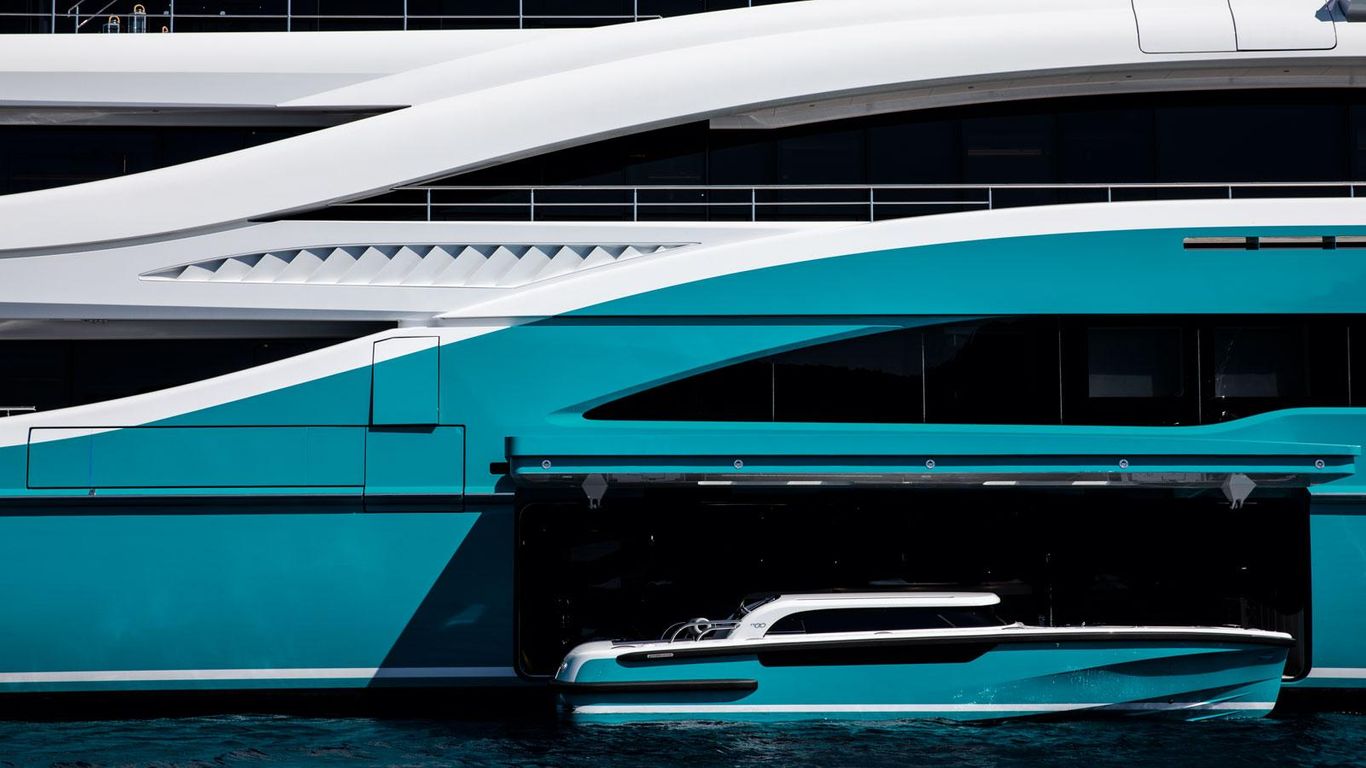 Jonny Horsfield, H2 Yacht Design Founder, commented:
The yard identified our previous yacht Vicky as containing the essential DNA of the relaunched Turquoise Yachts and we used her as a starting point. The project grew from a three-deck to a four-deck which changed the dynamic of the design slightly but the original H2 arches are there in a controlled manner.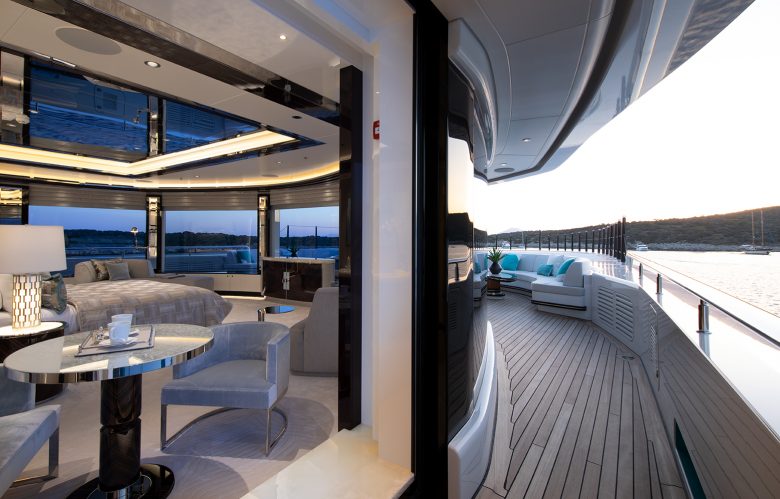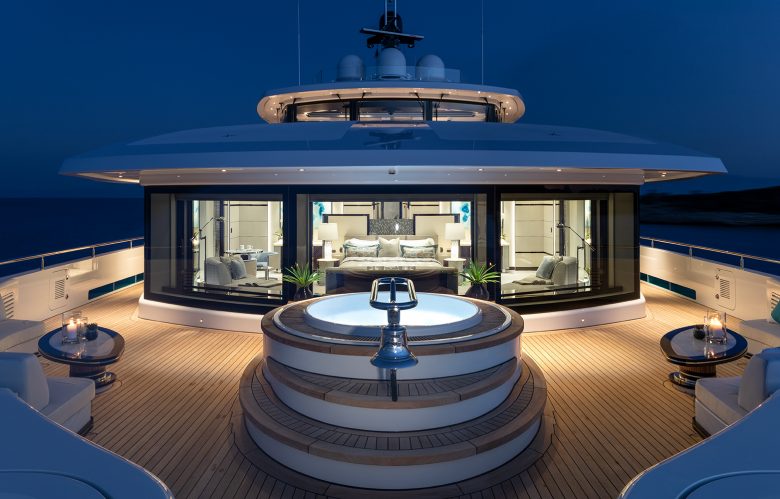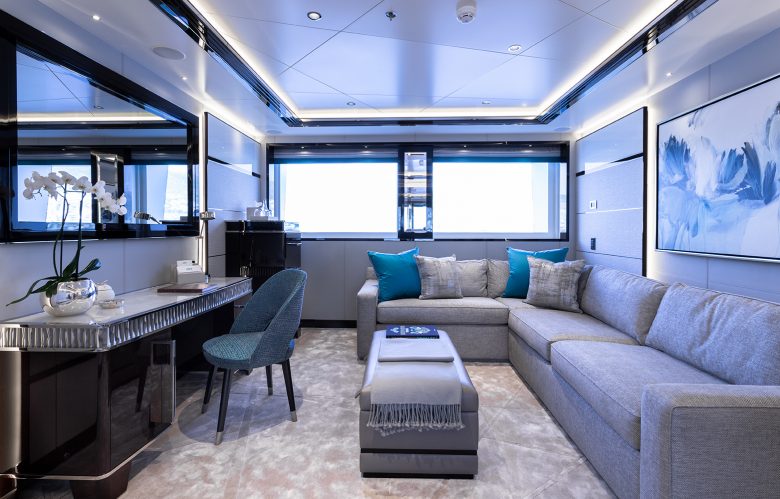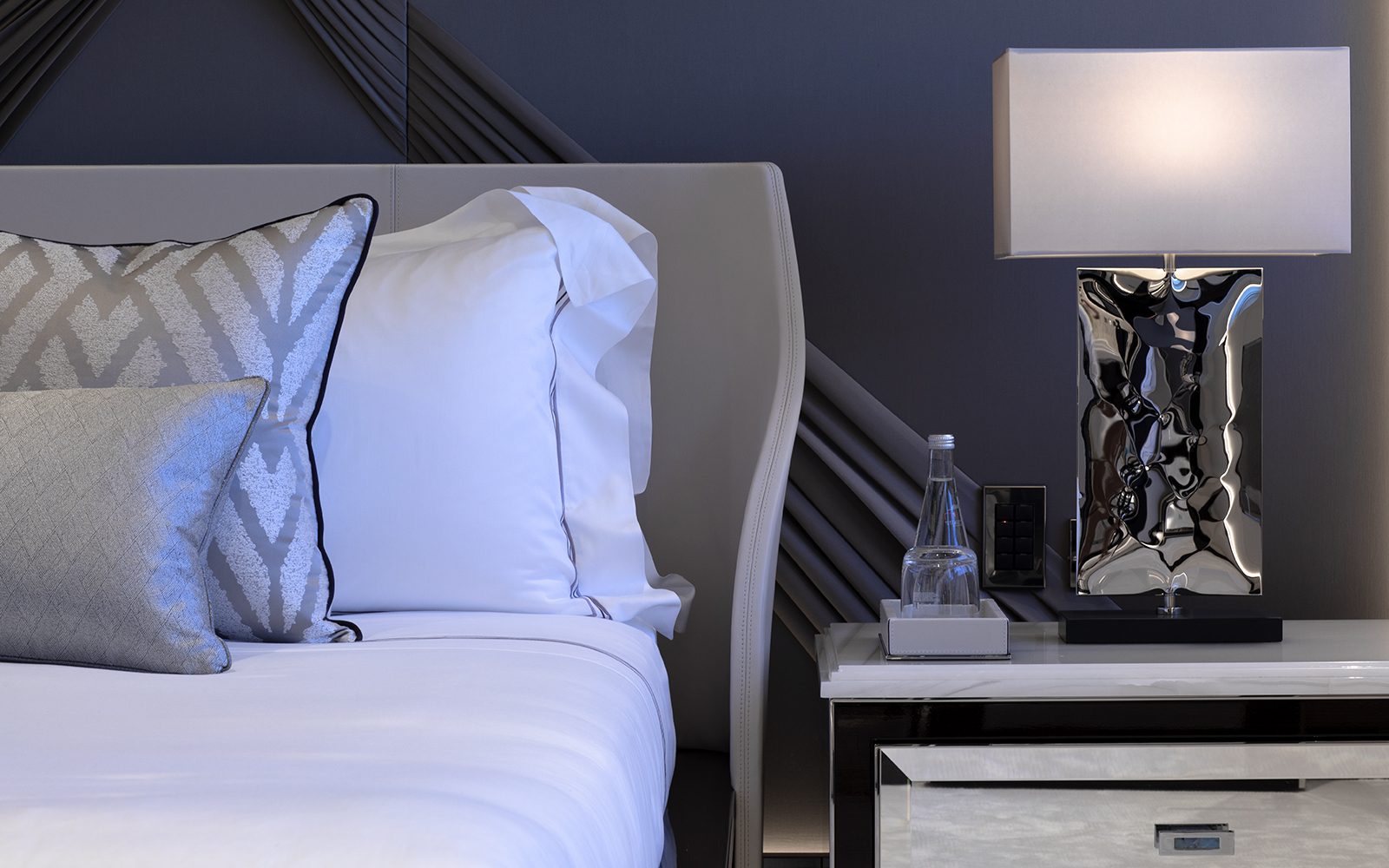 This was a chance for us and the yard to really flex our muscles and show off to the yachting world what we were really capable of with a great brief and budget to design a yacht that can really compare with anything the market has to offer. Displaying her at the Monaco Yacht Show 2018 was a success as it showed the market that Turquoise had not gone anywhere and remains a serious alternative.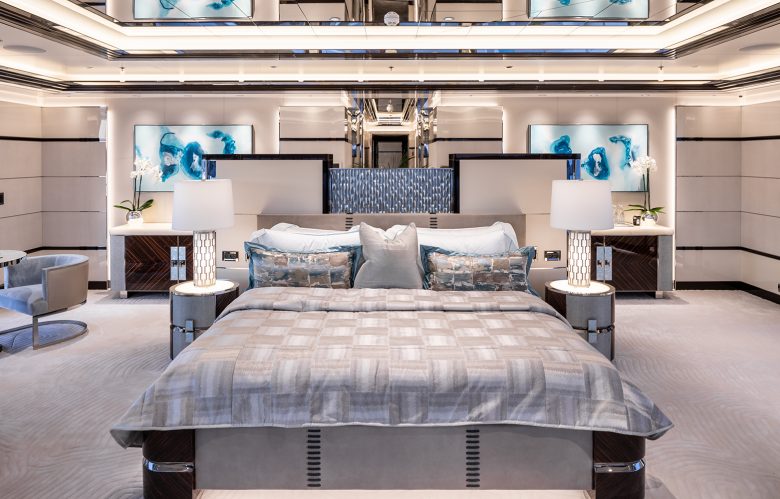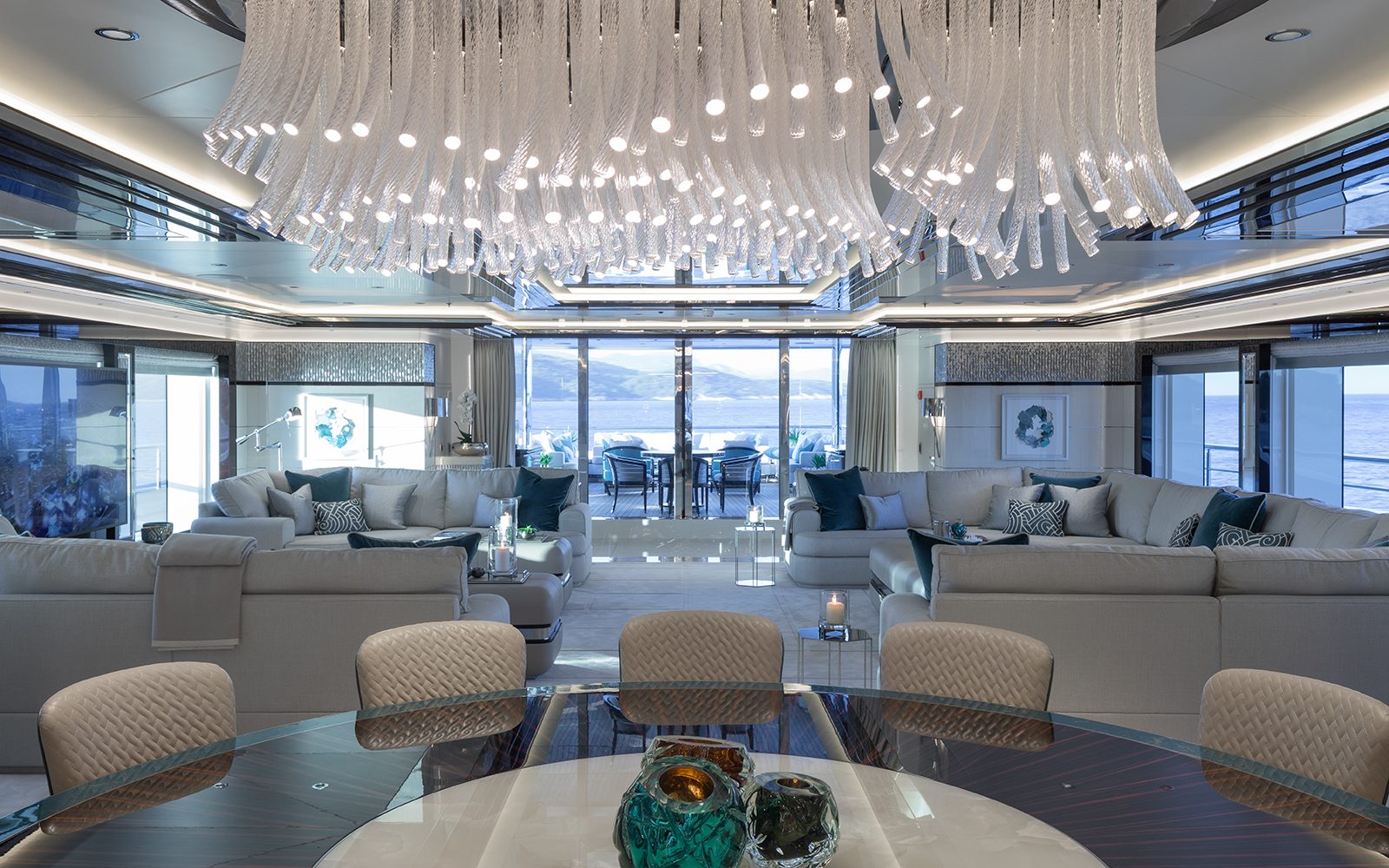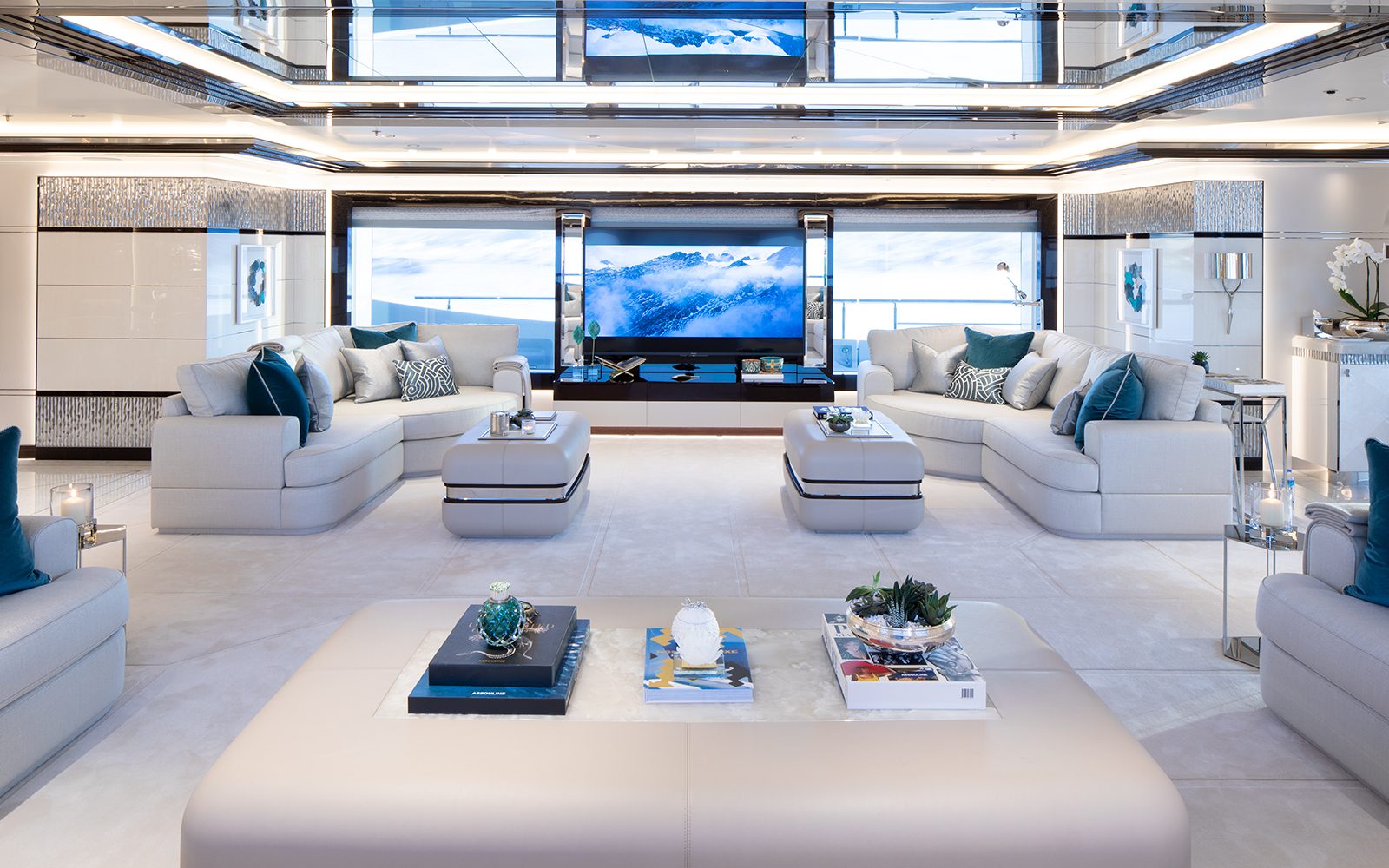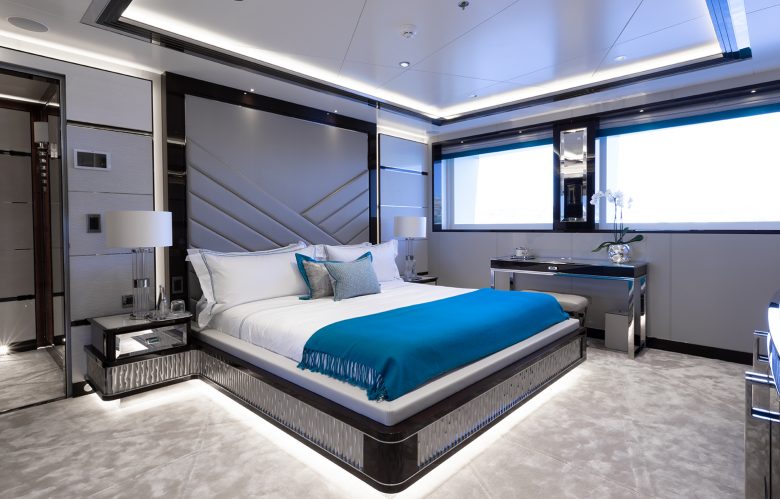 Go's unique hull colour and swooping exterior lines make her impossible to forget. Other impressive highlights of the superyacht include an elevator, a generous sundeck with 5 metre pool and a 162 square metre beach club aft with direct access to the sea. There is a space in the garage for a limo tender up to 10 metre and a multipurpose tender up to 8 metre.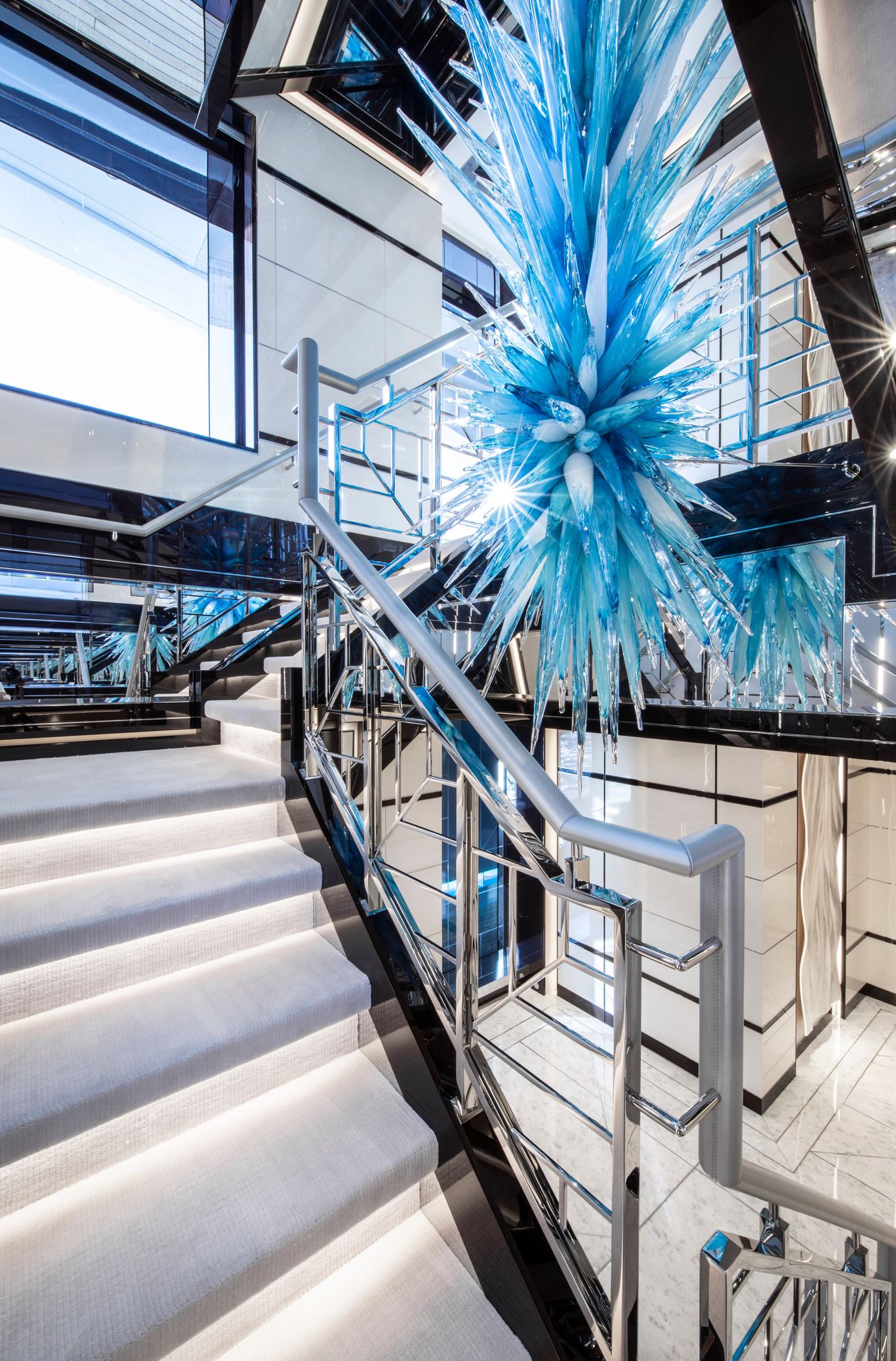 Go offers accommodation with flexibility for up to 18 guests in interiors, which has been decorated with a turquoise colour-scheme for an 'ocean feel'.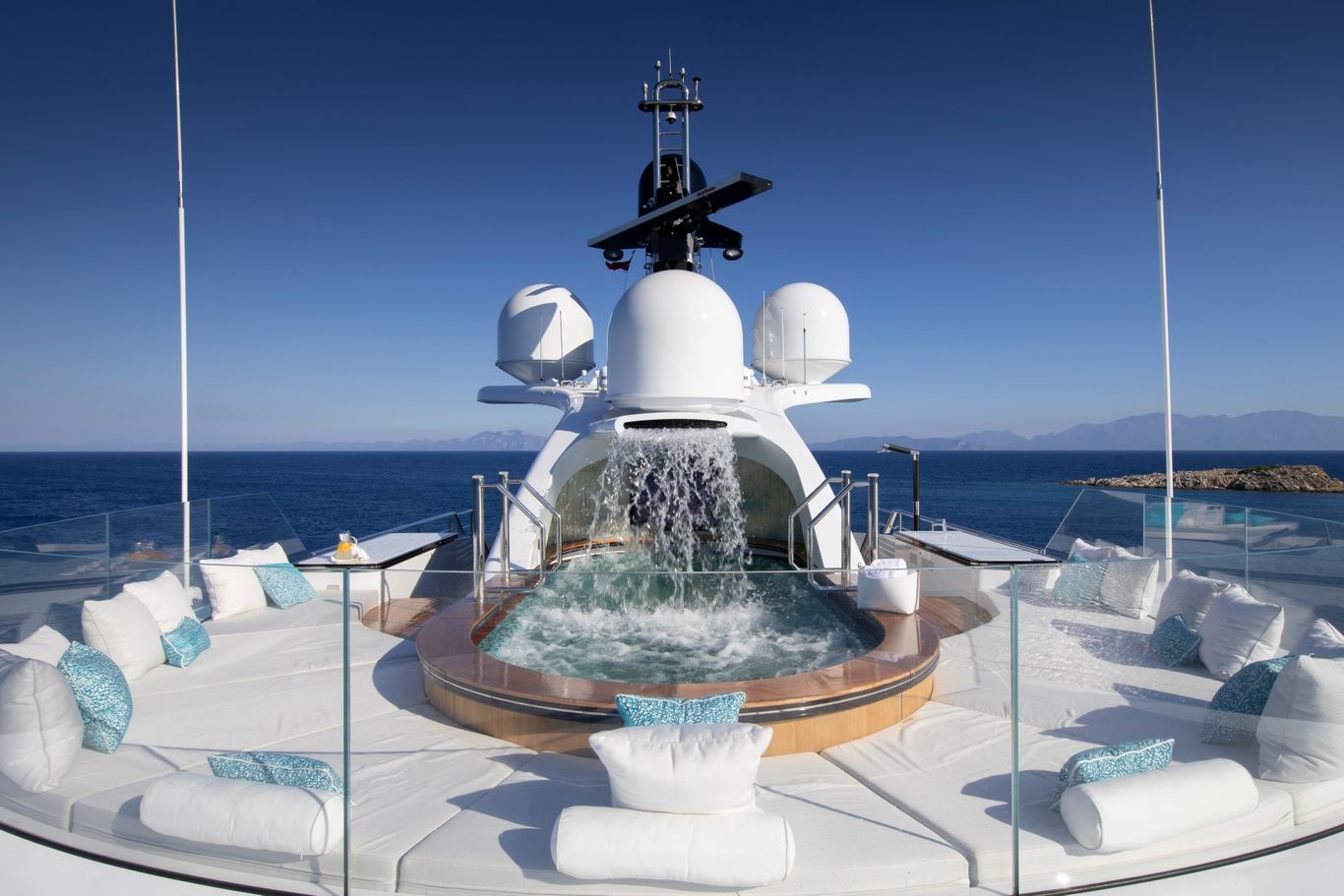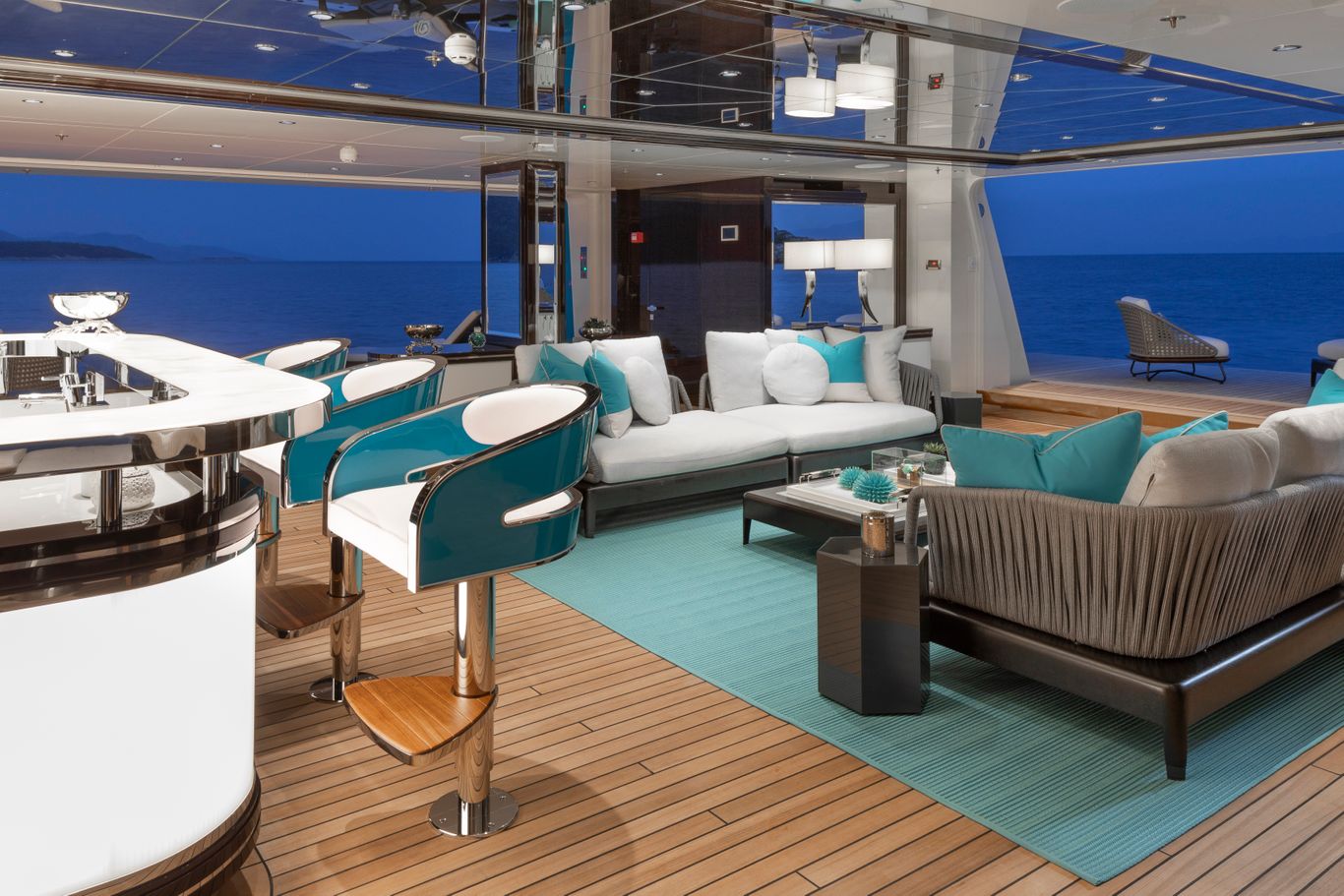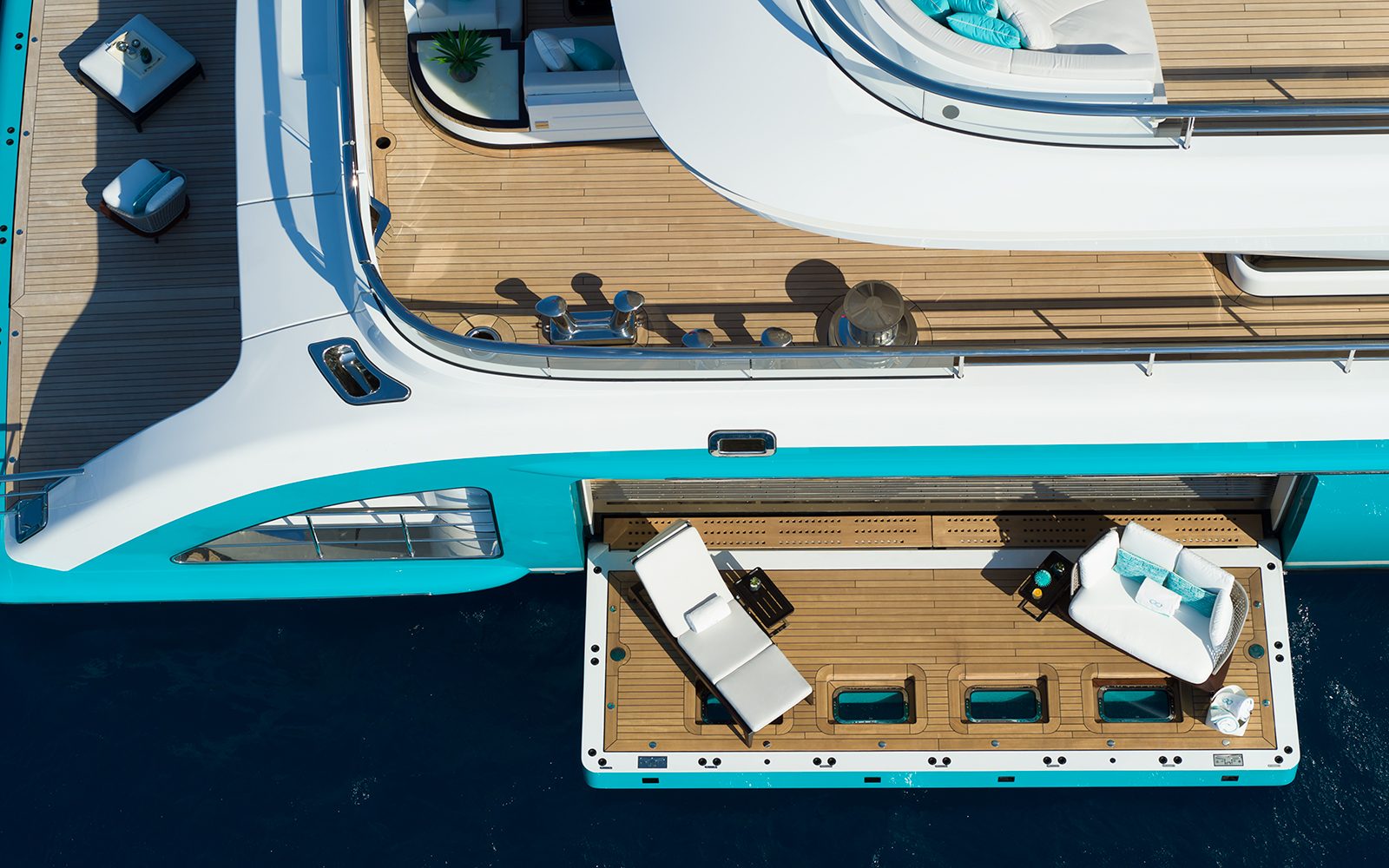 Horsfield explained:
Though the exterior has modern flowing lines, she is a modern interpretation of a fairly classically proportioned yacht. The colour of the hull and the detailing of the exterior in general, as well as the exterior furniture, is rich with detail and this connects the exterior with the interior.