As the shipyard prepares for its 70th birthday,
unit #3
of the Otam 70HT made its international debut at the 2023 Cannes Yachting Festival. The yacht was designed by Giuseppe Bagnardi of BG Design Firm with hull lines by Umberto Tagliavini Marine Design.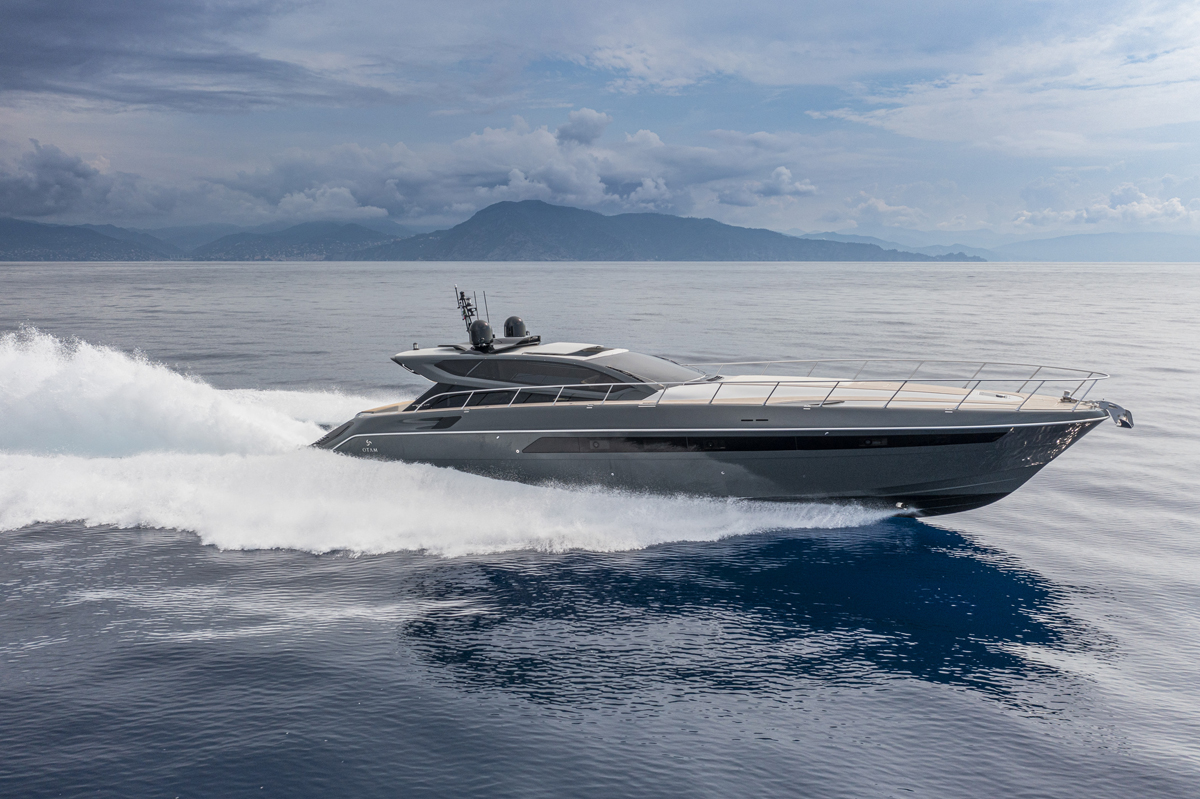 On special request of the owner, Otam was able to further improve fuel efficiency at speeds in excess of 40 knots, thanks also to the lightweight yet rigid construction in Aramat, Kevlar and carbon fiber.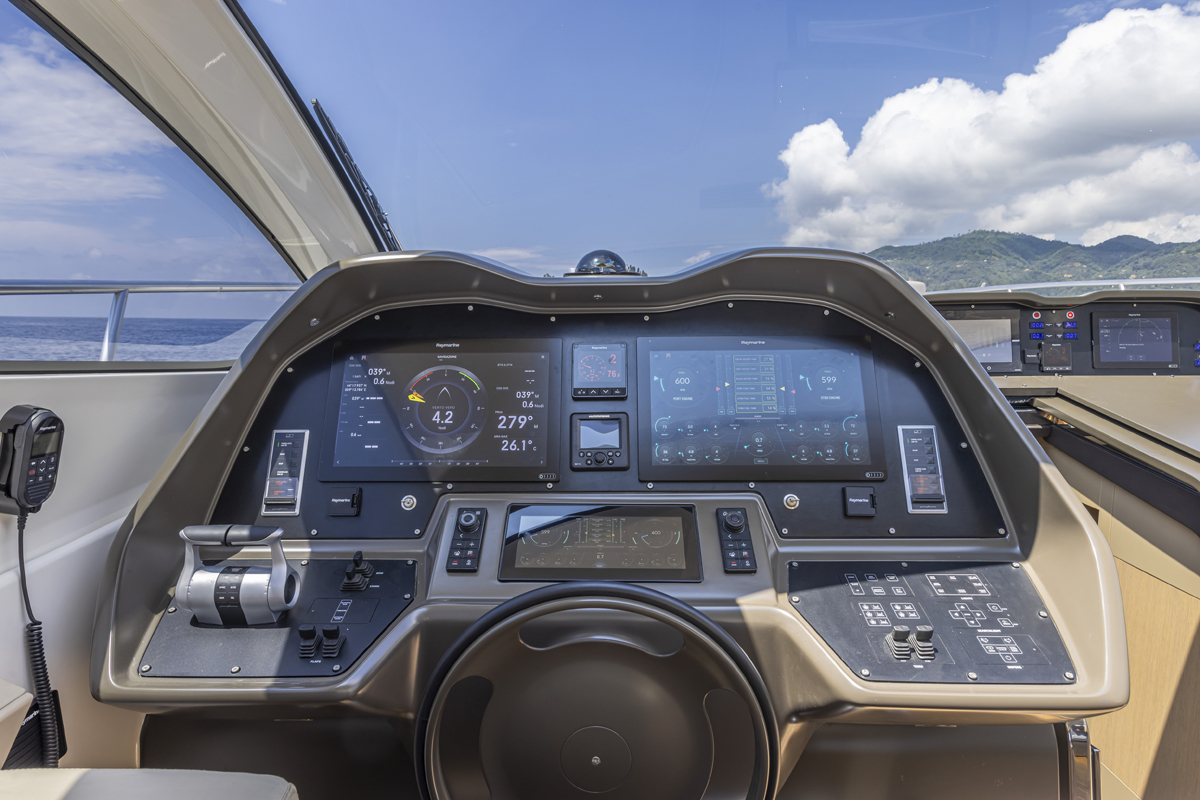 Although the yacht shares some characteristics with its series counterparts, such as the absence of a tender garage and side-access to the aft cockpit, there are notable distinctions. The owner prioritized a spacious rigid sliding rooftop to maximize natural ventilation when at anchor or in motion. Furthermore, marble countertops were crafted from a single block of stone to maintain consistent veining throughout the yacht.
The lower deck features three cabins, a galley, and crew quarters with separate access from the foredeck. On the main deck, a dinette and a secondary galley are situated.
"Like every Otam, the Otam 70 HT is designed to exceed the expectations of our demanding owners," says Matteo Belardinelli, Otam's sales & communication manager. "Without exception they are looking for something unique and exclusive and that means we're always pushing our own boundaries. This latest delivery is yet another example of our mission to build extraordinary, high-performance yachts that are tailored to every client's personal requirements."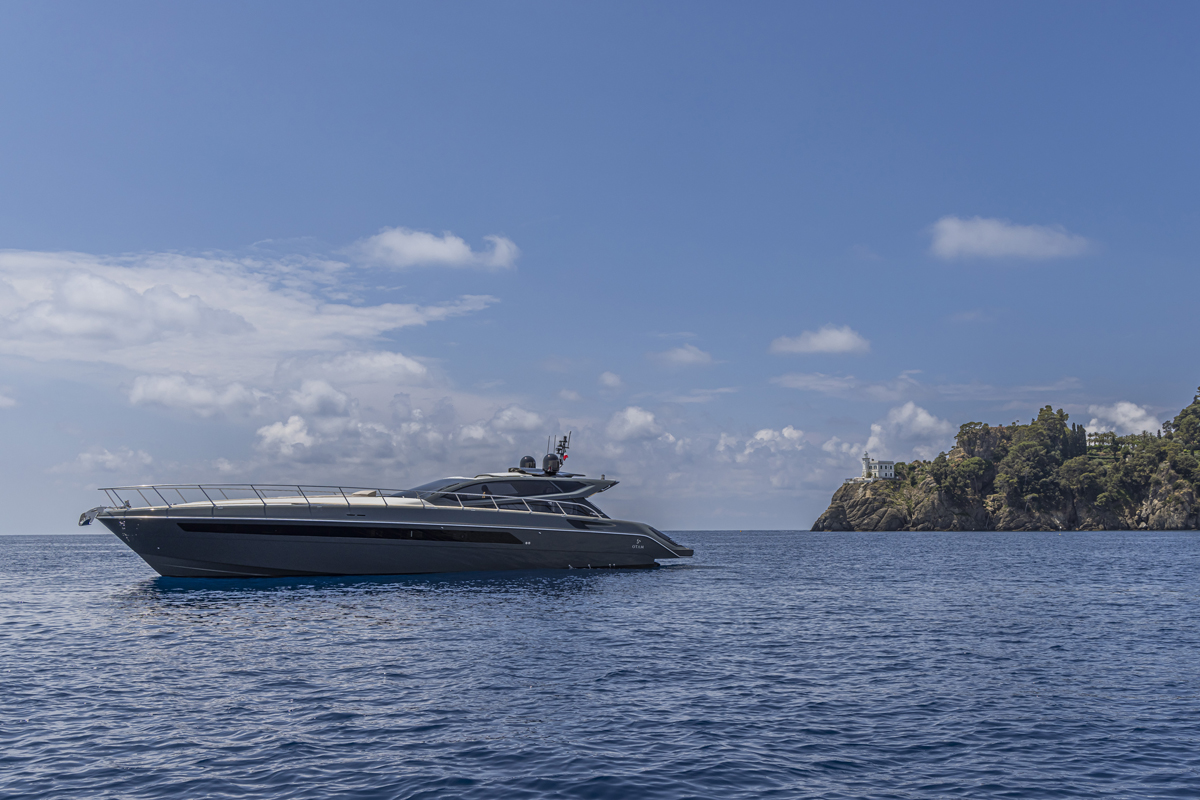 The
shipyard'
history started in 1954 in Liguria. Its professionalism is what made it stand out, very quickly becoming the first authorized Riva yacht Service Center for the Med Sea. In the 80's Otam fit around 25 yachts for an American builder before starting his own production of Otam 45' and 55', earning significant attention. Today Otam has produced around 90 yachts, becoming an Italian specialist, and, together with its custom range, offers a limitless choice between 45' and 130'.
Credits: сourtesy Alberto Cocchi & Alessandro Guerrieri/Otam