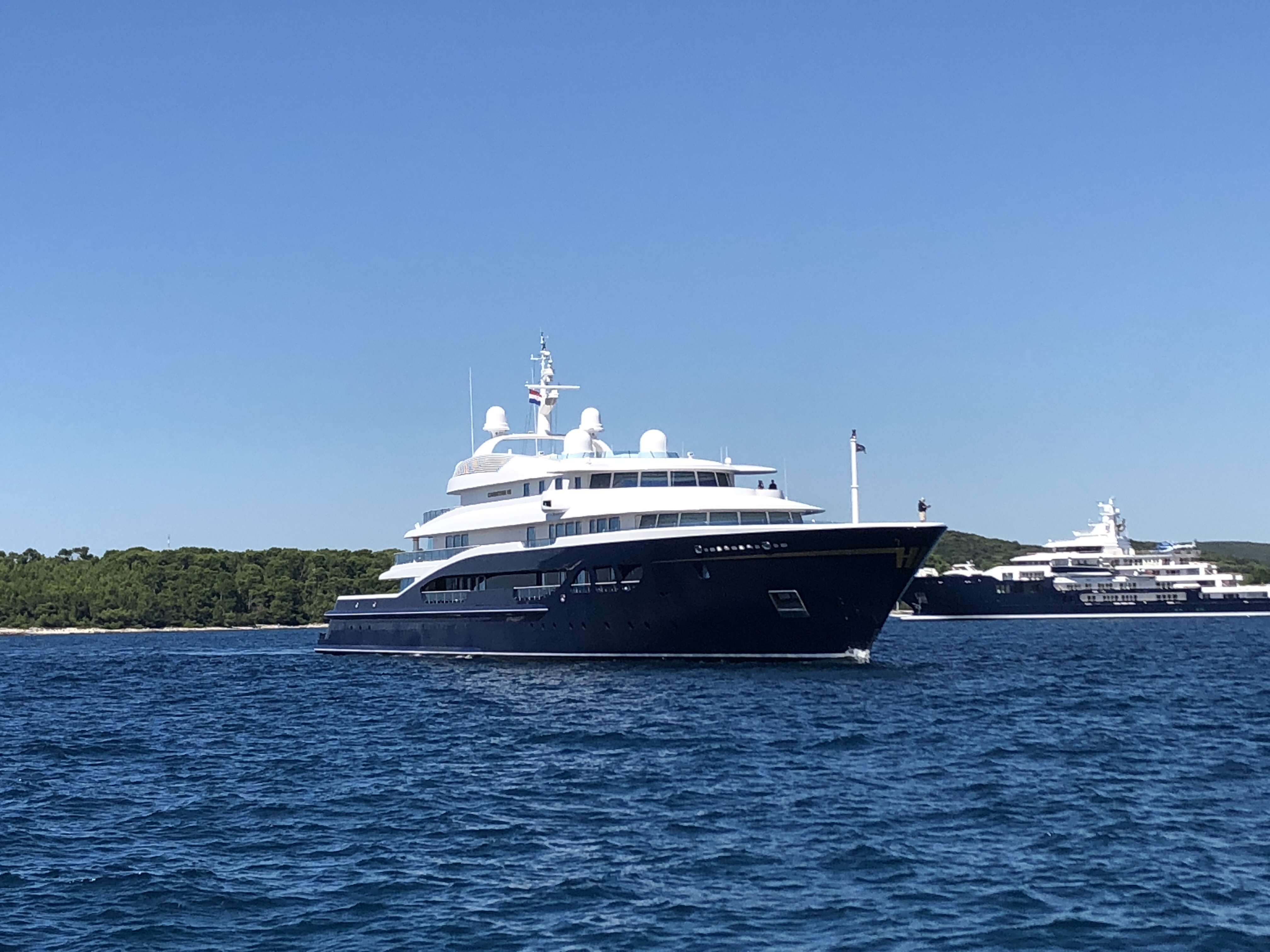 97-metre superyacht
Carinthia VII
was recently spotted in Rovinj, Croatia. She was built by Lurssen in 2002 and refitted several years later, in 2005. She boasts smart blue navy hull and gleaming white superstructure, which makes her pretty recognizable on the water.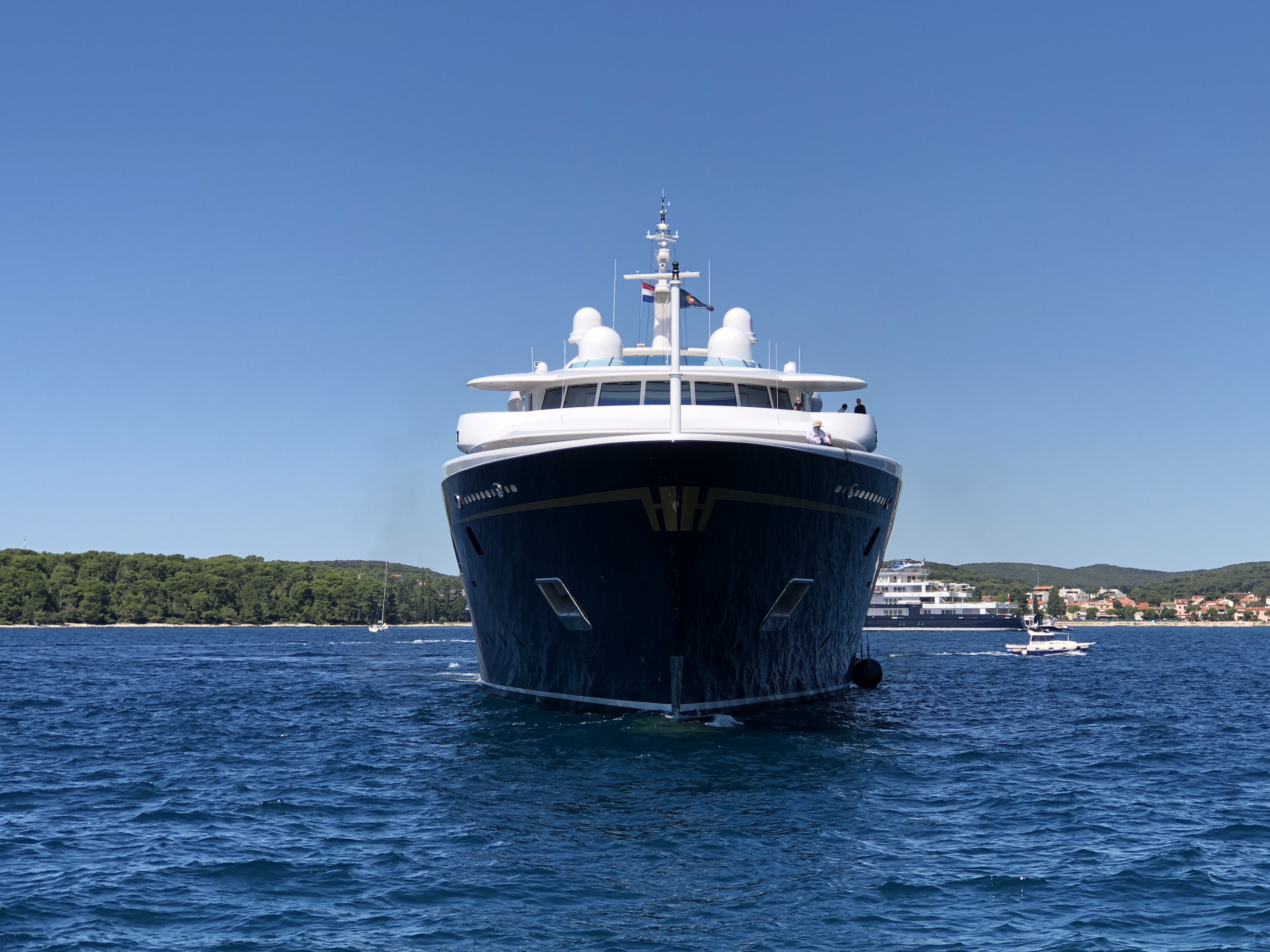 Carinthia VII
is the seventh yacht in Carinthia fleet, owned by Horten Family. Now, she is owned by Heidi Horten - one of the richest women in Austria, with a net worth of $3 billion. Her husband - Helmut Horten is German entrepreneur, who introduced supermarket shops concept in Germany. She obtained $1 billion from him.
Carinthia VII
takes her name from Carinthia region in Austria.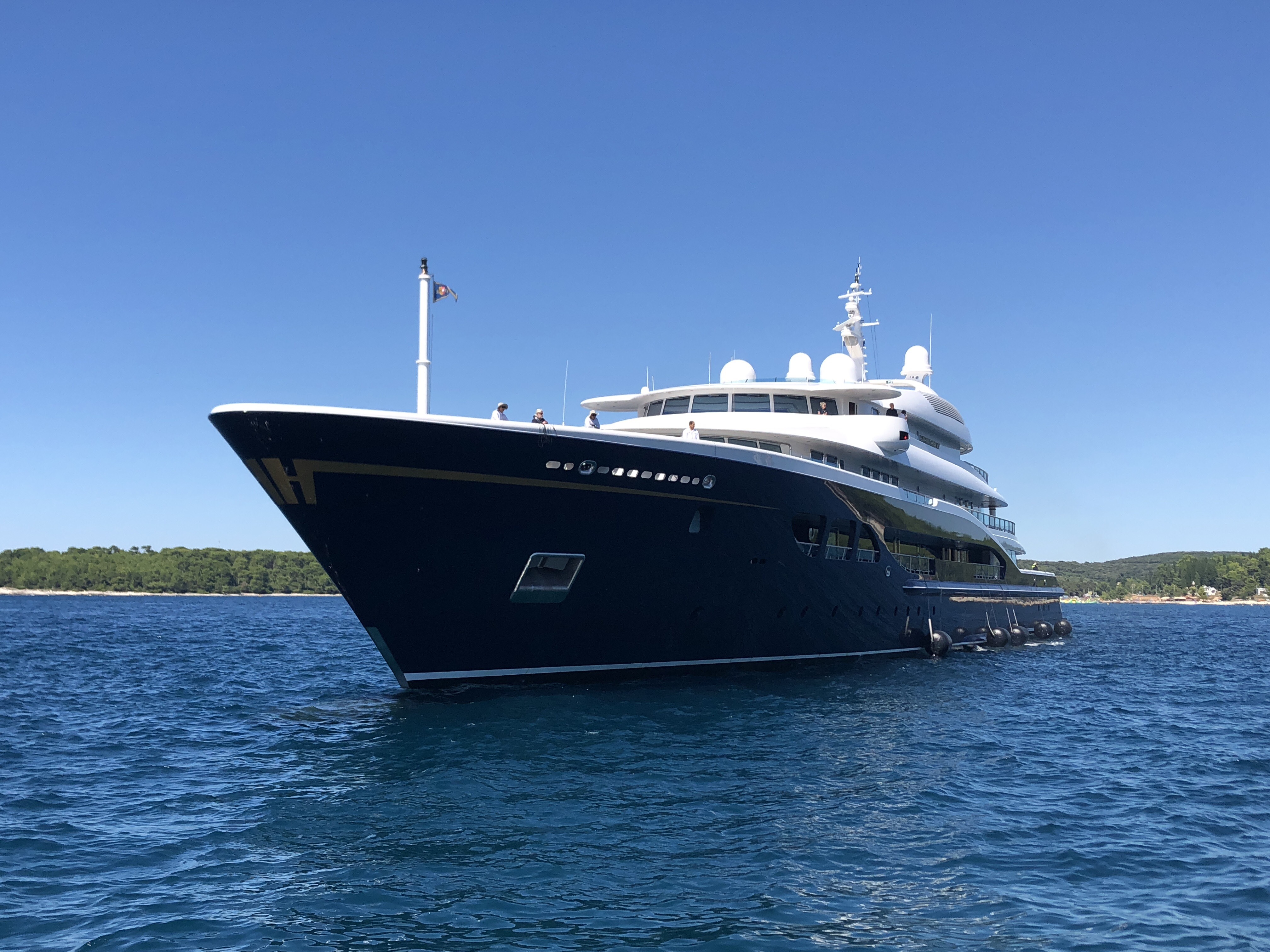 Carinthia VII
, with the construction name Faberge, is the result of the work of Tim Heywood, who created her timeless exterior lines and interior, which is yet held private. She used to spend most of her time at the International Yacht Club de Antibes, however, in the last few years she has relocated to Venice, Italy.
All photos by Mark Cernela.