90m Voyager is under conversion from a supply yacht to an explorer vessel. Upon completion she'll be the largest yacht built in the USA.
Known before as Danah Voyager, she was built at Swiftship in 1997 as a supply vessel and launched as Candy Trader. Originally measuring 63m, the vessel was re-named HOS Trader in 2003, where she operated as an offshore supply ship.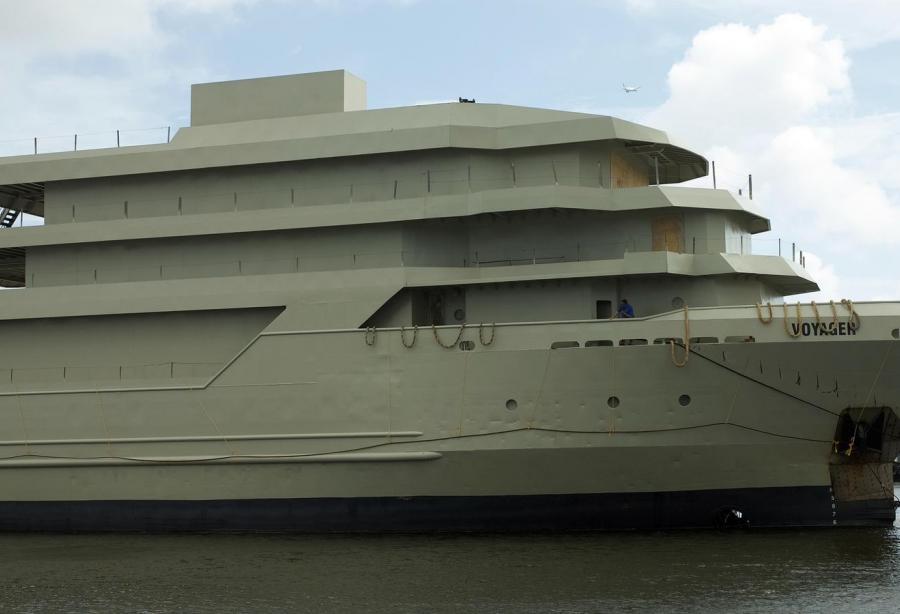 Kirilloff & Associates have been working in collaboration with Rafael Ochoa in the redesign of the vessel. Her hull was lengthened, as well as a 12m mid-body extension. Now the yacht's LOA is 91.4m. Additionally a larger bathing platform and a helipad were added to the yacht.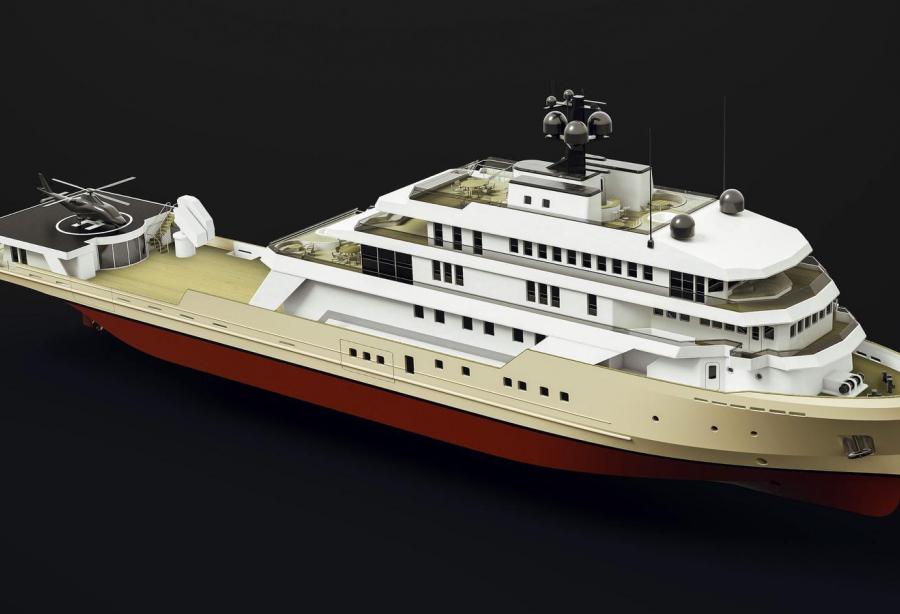 Voyager's accommodation is spread across four decks and features a large exterior sun deck area.
The hull has been towed from Louisiana, where the changes were undertaken, to Florida, where fitting out will be completed at Dania.