Indonesia police seized the 91.5-meter
Equanimity
near Bali as part of an ongoing multi-billion dollar asset investigation. She was allegedly purchased with funds siphoned from the Malaysian sovereign wealth fund 1MDB.
The Wall Street Journal reports that the Indonesian police received a request from the FBI on February 21 to search for the boat, along with evidence of money laundering linked to it. The vessel was found a few days later off the coast of Lombok. The FBI personnel remained on the ground in Bali to assist the police.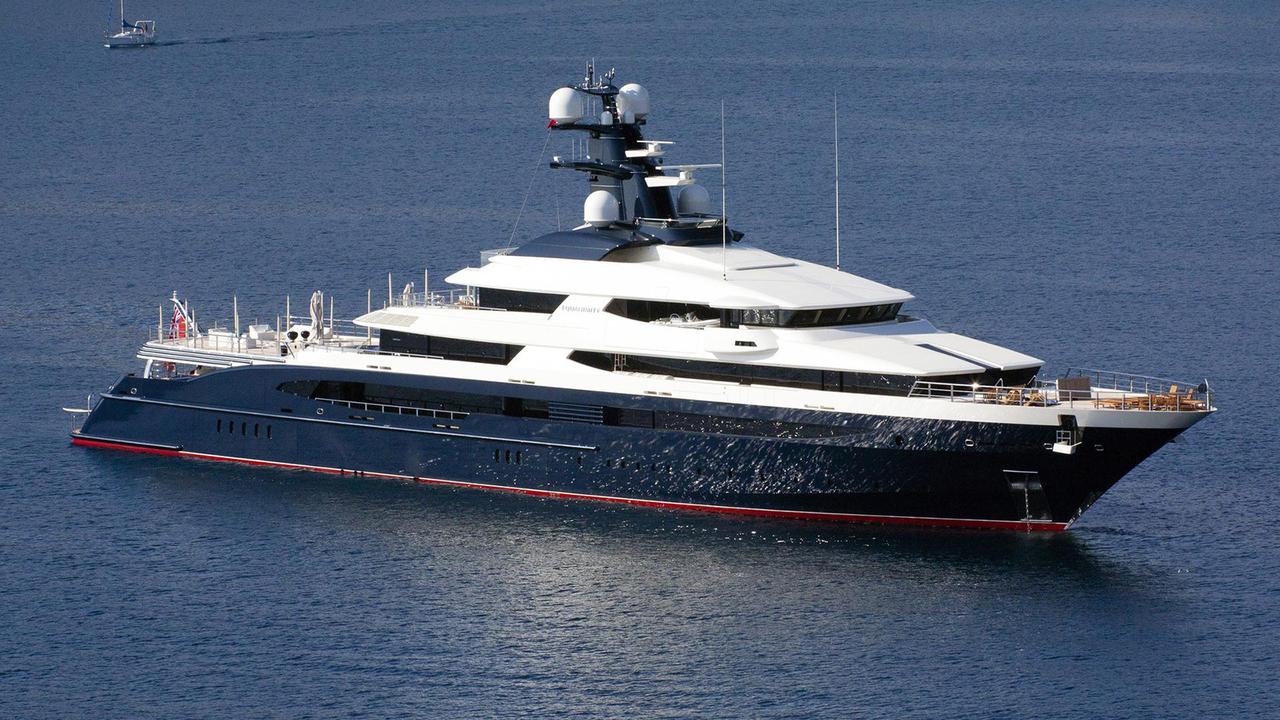 Local news source Malaysiakini reports that the yacht was first detected entering Indonesian waters last November, passing through Raja Ampat before moving toward Lombok and Bali. It was believed to be sailing towards the republic to evade U.S. authorities investigating the scandal.
Indonesian police claimed that the captain turned off the vessel's automated identification system (AIS) to avoid detection. "While sailing, Capt. Rolf (no other name provided) had switched off the vessel's AIS several times, so the vessel was undetectable along Philippine waters and towards the southeast of Singapore," Indonesian police spokesperson M. Iqbal told Detiknews. "At the time, U.S. authorities had issued a seizure warrant."

There were 34 crew on board when the boat was seized. Agung Setya, director of economic and special crimes at Indonesia's criminal investigation bureau, told Metro TV, "We have been inspecting the crew since yesterday and now we are taking action, since we have received approval from the court."
While Indonesian authorities and the FBI worked together on the money laundering case, it's unclear how the investigation will proceed.
"We will see how this develops…Whether we can do a joint investigation later or whether we can hand it over later, we are in the process of collecting and investigating," Setya told Metro TV.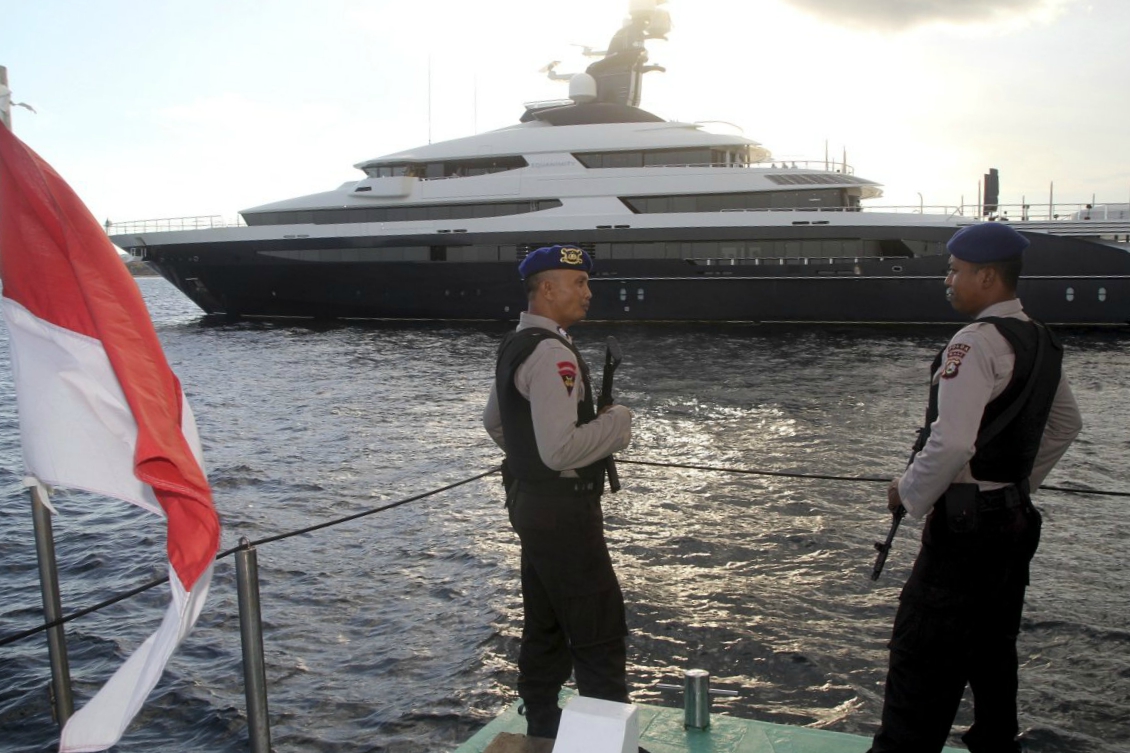 The Department of Justice (DoJ) is seeking to seize approximately $1 billion worth of assets allegedly bought with the misappropriated 1MDB funds by the yacht's owner, Jho Low. Most of the assets are in the U.S., but the vessel has spent most of her time in Thailand since late 2016, according to the Wall Street Journal.
Other assets include a private jet, a hotel and real estate in New York, and a $107-million interest in EMI Music Publishing. Model and actress Miranda Kerr returned a jewelry set given to her by Low, and actor Leonardo DiCaprio returned an Oscar once owned by actor Marlon Brando along with other items that were funded with the 1MDB money.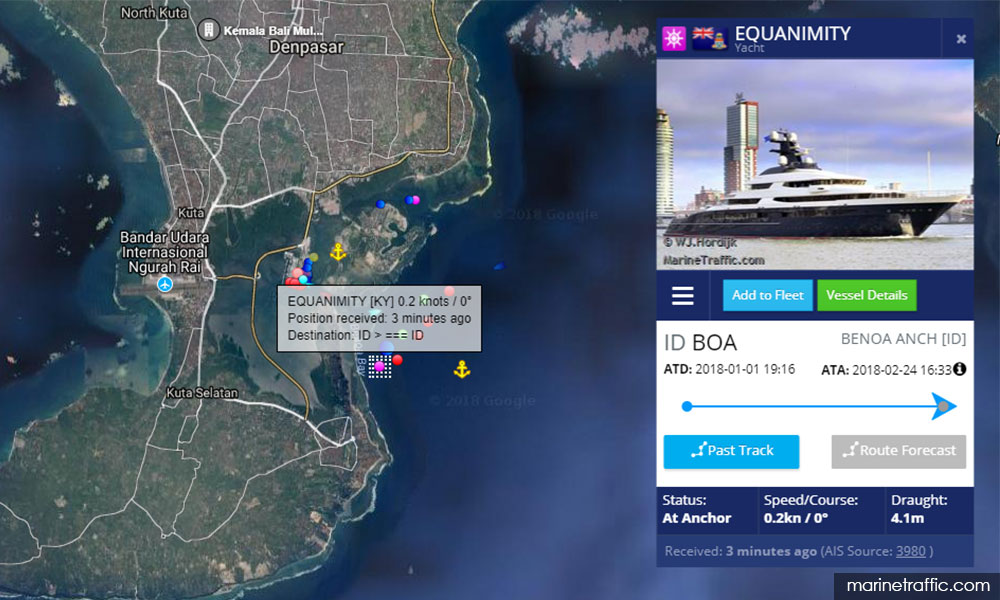 According to reports, the 91.5m-long vessel has a spa and beach club, a beauty salon, a gym, a sauna, a Turkish bath and a large pool. The interior has some orientally inspired themes, using materials such as wenge, bamboo and gold lead.

The boat is now anchored off Bali and officials are currently looking for Low.