Seen at anchor at the Monaco Marina during the MYS 2019, the iconic sailing superyacht Maltese Falcon was photographed in Monte-Carlo. Meanwhile, according to MarineTraffic.com, one of the most exclusive yachts available on the charter market is now located close to Suez Canal.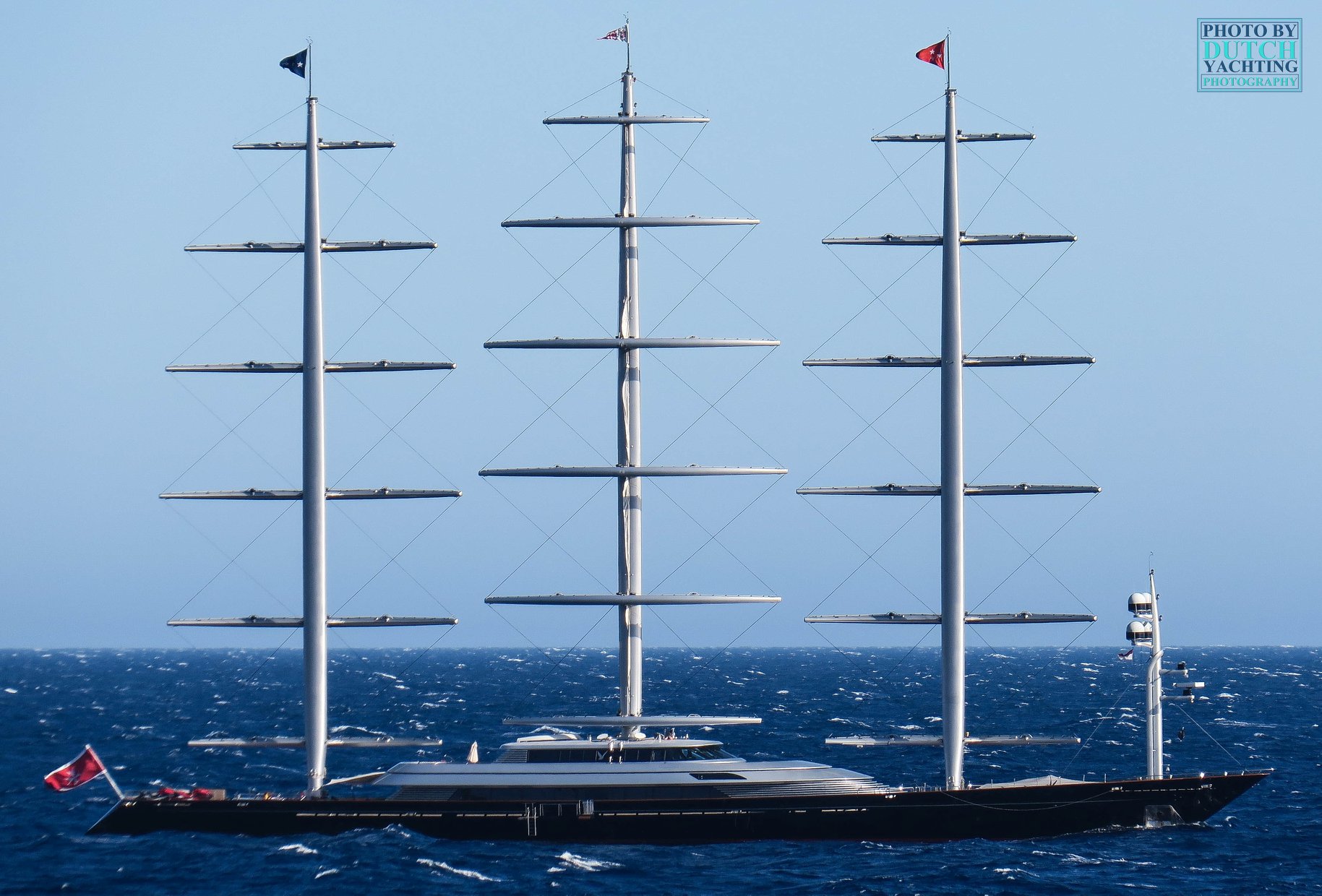 Commissioned in 2000 by Tom Perkins, the late venture capitalist, the superyacht took nearly six years to be completed. Sold to hedge fund manager Elena Ambrosiadou at an asking price of €70 million in 2009, the 88-metre is now one of the largest yachts available for charter with a rate starting from € 480,000 per week (plus expenses).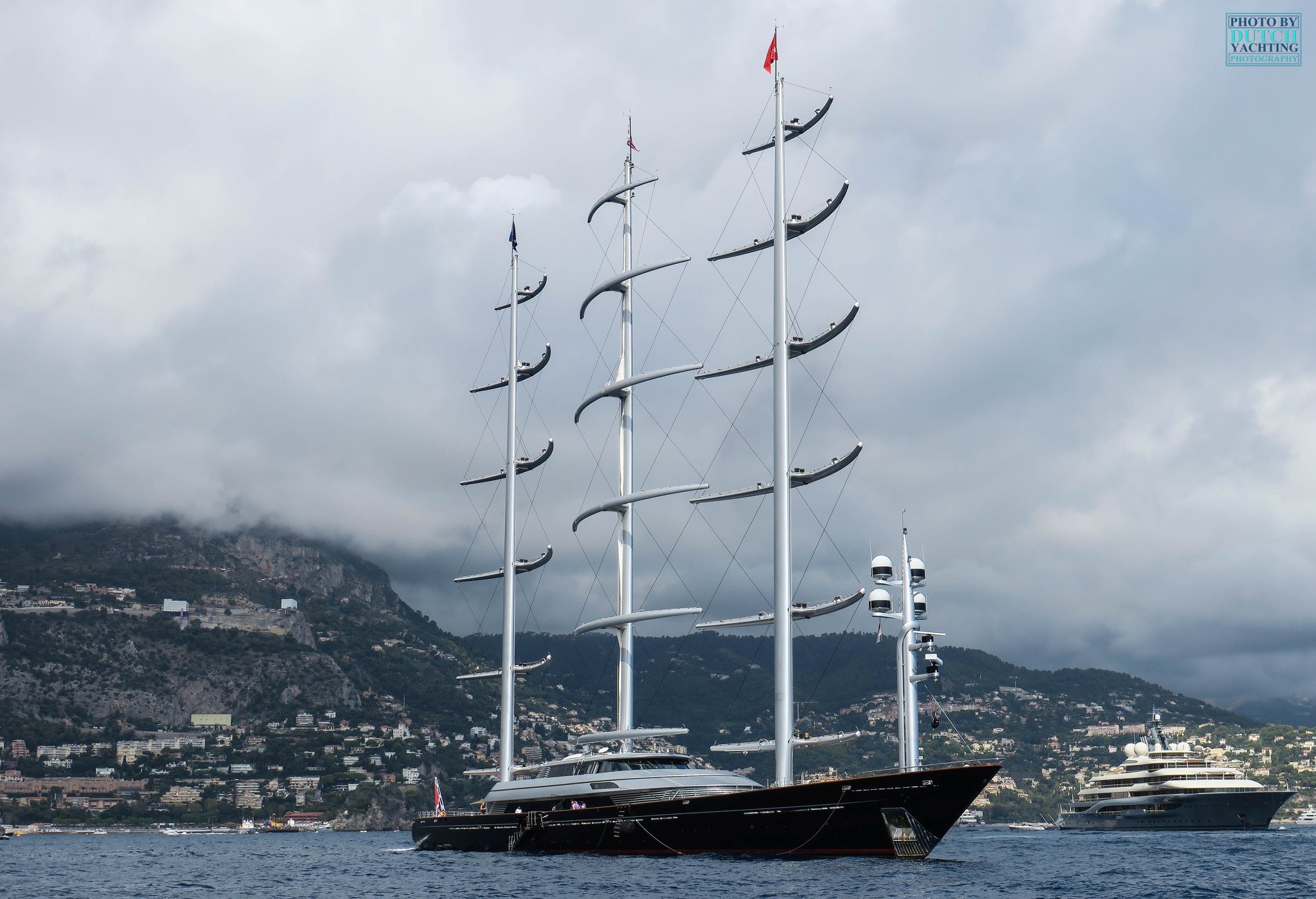 Maltese Falcon' most innovative attribute has become her Dynarig system, developed by Dykstra Naval Architects. Her three carbon fibre masts rotate and feature computer driven sail deployment with fifteen sails, rotating based on the direction of the wind, applied for the first time in the yachting industry. This innovative system allows the yacht to sail even against the wind.
Maltese Falcon features a cruising speed of 16 knots. Meanwhile, in a storm in the Gulf of Lion, France she demonstrated a speed of 26 knots under sail alone.
As to the layout, the superyacht's main deck features key entertainment areas with a full formal outdoor dining table and social circular bar that lead into the expansive main saloon. Forward on the main deck, there are a card and playroom area and a massive office with video conference facilities. The elegant interior formal dining room has a pared Japanese influence. A striking circular stairwell links all the main guest spaces with the main mast visible across all levels through the glass walkways.

The interior areas are complemented by expansive deck spaces including the owner's private deck space. Perfect for sunbathing by day, the deck transforms into an outdoor cinema by night, with one of the biggest outdoor movie screens seen on a yacht. The deck also features an inviting Jacuzzi, perfectly located in front of the cinema screen.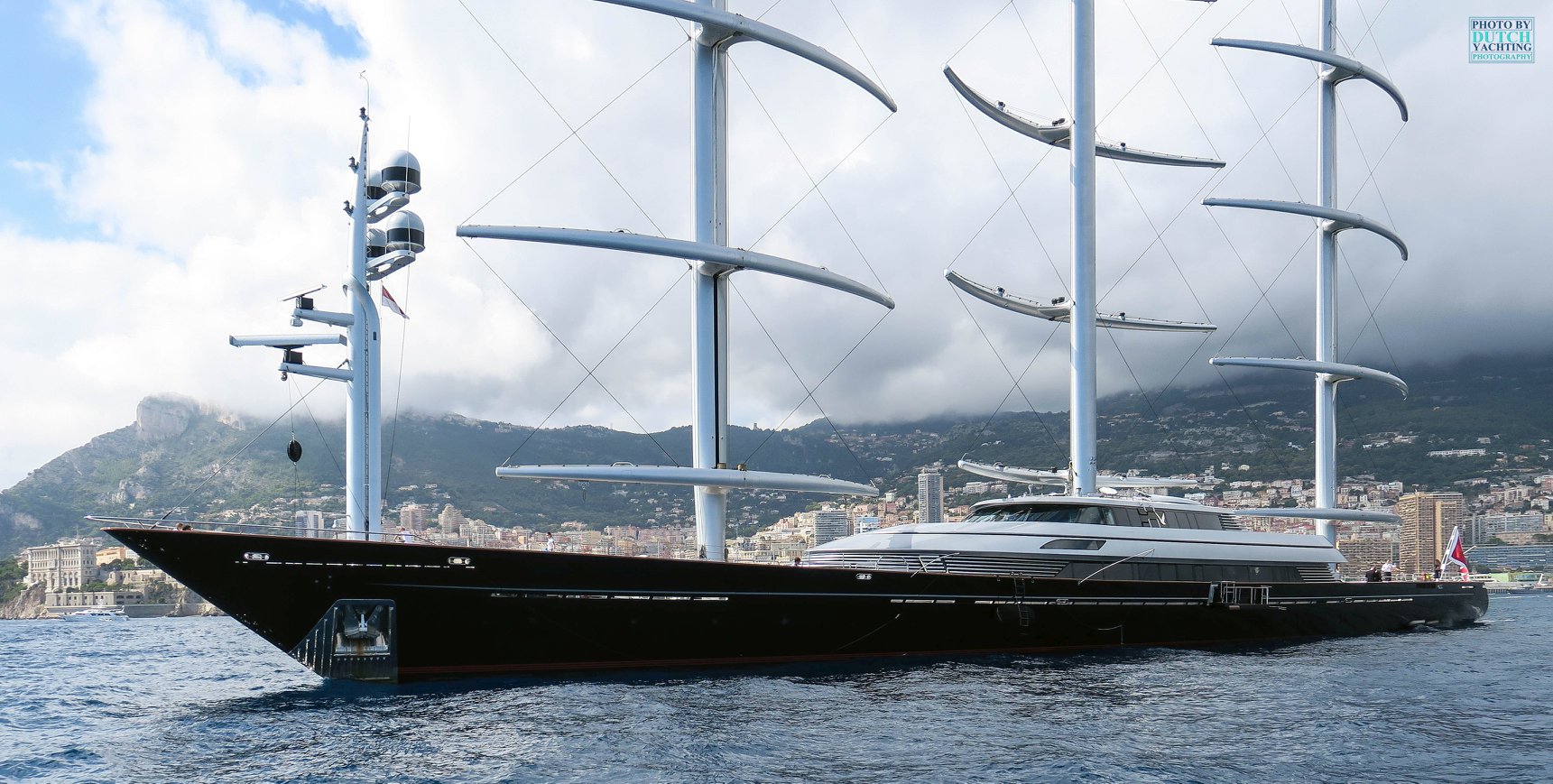 Maltese Falcon was extensively refurbished in 2015/2016 during a refit. She can accommodate up to 12 guests on-board catered by a crew of 19.
Photos: Dutch Yachting