Lobanov Design
in collaboration with
Oceanco
has presented a new 88 meter sailing yacht concept named Double Luck or 八+八, which in Mandarin Chinese means "88" –
a nod to the auspiciousness of eight in Chinese numerology.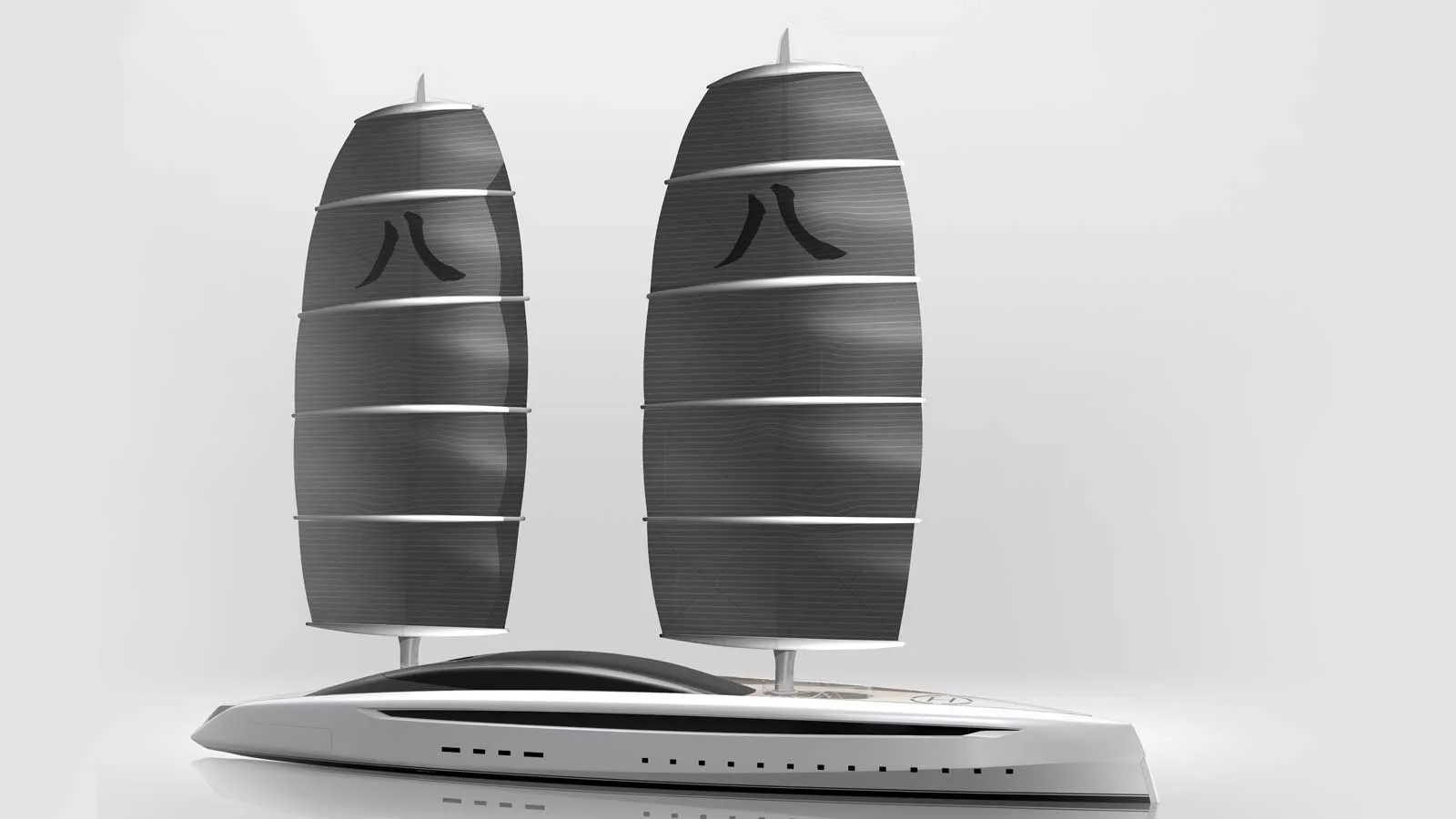 The exterior design is inspired by the automotive industry. The bow, with a slight curve, a smooth flank line and long curved lines with minimal sharp edges, became the focus of the exterior design. The yacht has two color schemes – black with copper details or white with yellow gold details.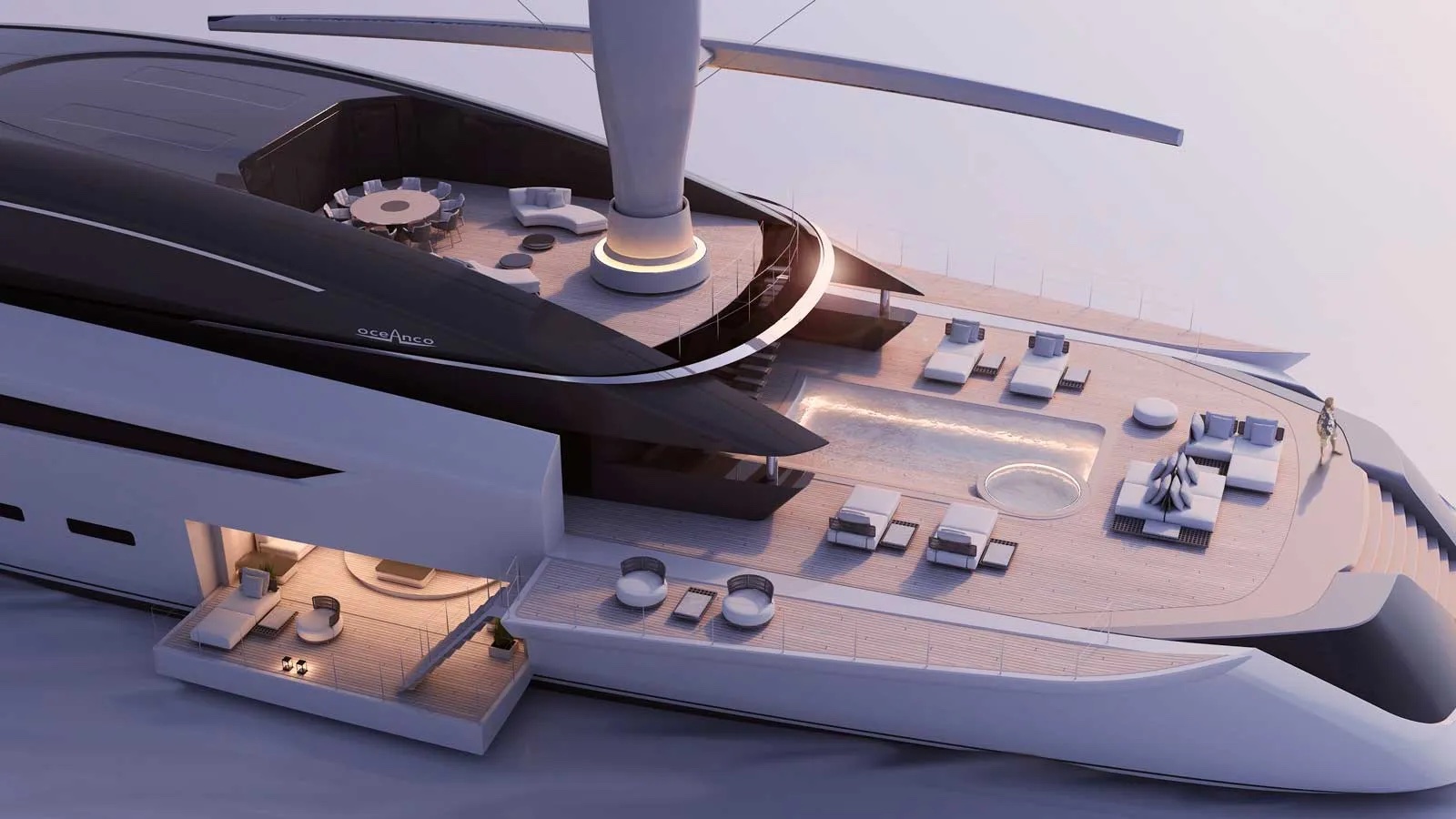 The interior is inspired by Asian Zen design, with its soft lines, organic materials and natural light. Double Luck's key features include a spacious swimming pool on the aft deck, a beach club with the unfolding terraces, and an impressive winter garden on the main deck.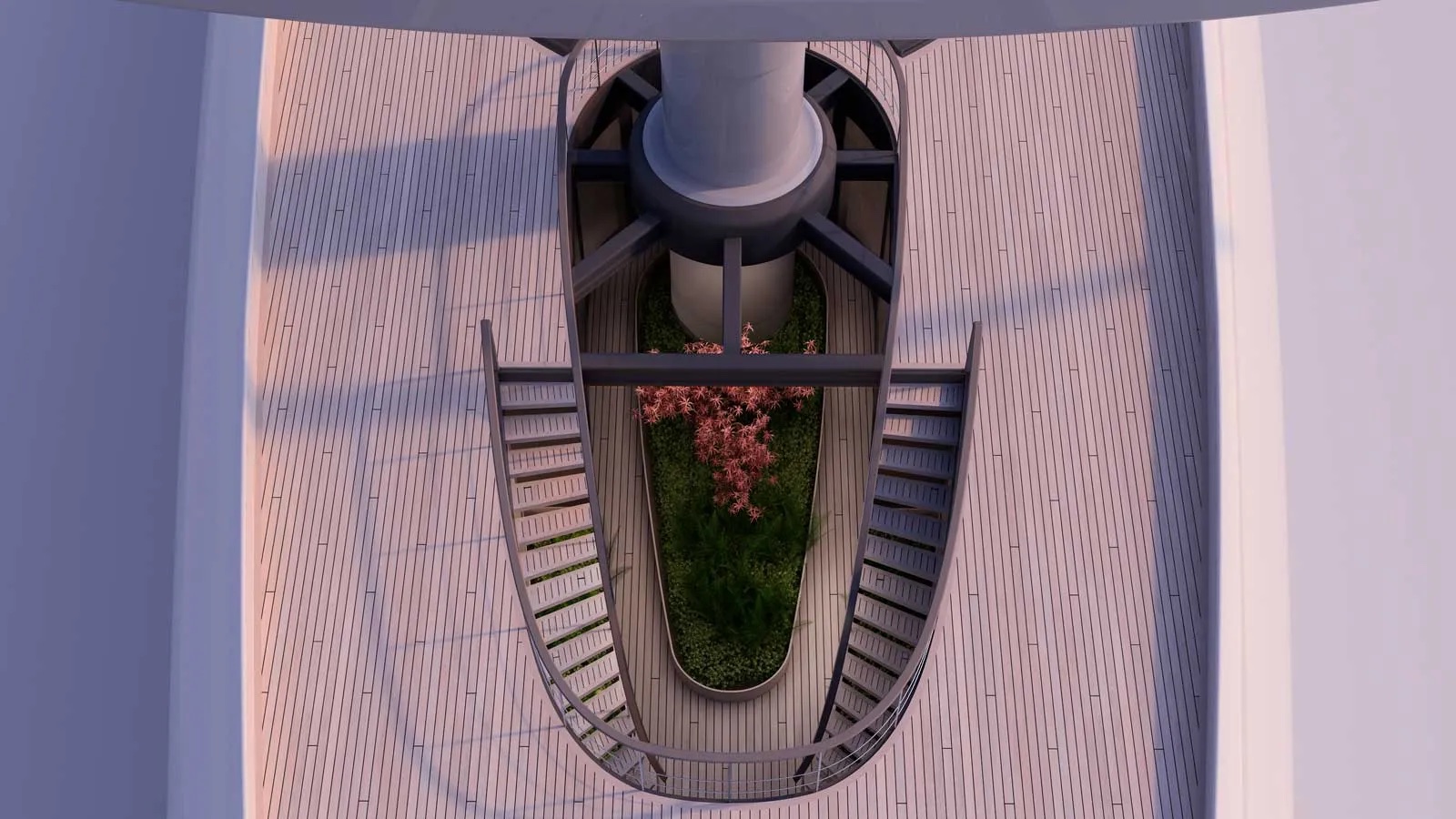 The naval architecture is made by Oceanco and Dykstra Naval Architects. The sailing yacht features Oceanco's emission-cutting LIFE Design and a Dykstra DynaRig sailing system, which was previously installed on 107m
Black Pearl
.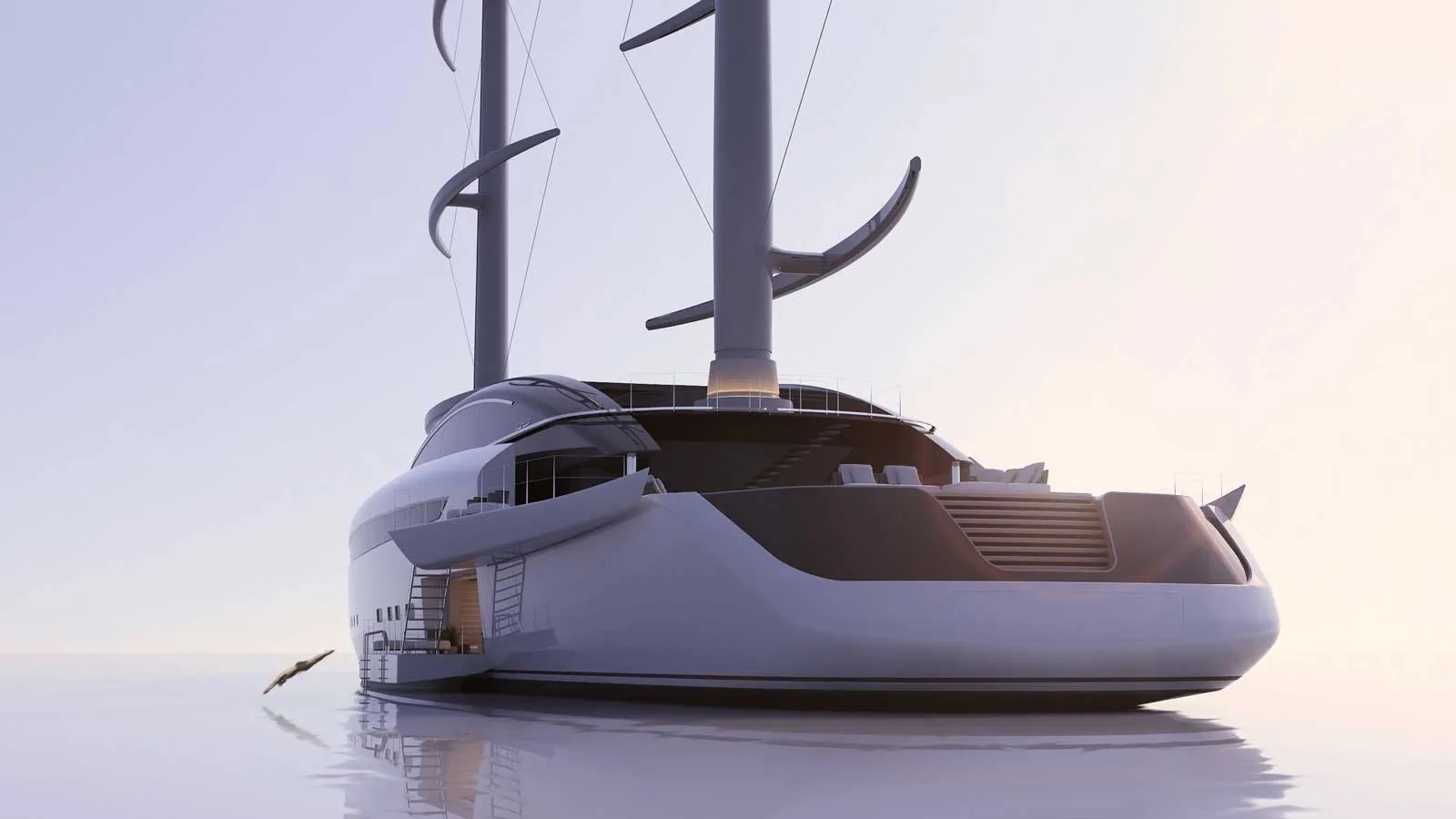 Oceanco
was founded in 1987. Right now it is a world-class builder of custom superyachts up to the 140 meters range. Oceanco works with world-known designers such as Terence Disdale, Nuvolari-Lenard, Espen Oeino, Sam Sorgiovanni, Igor Lobanov, Tim Heywood and Andrew Winch to create some of the timeless and award-winning yachts afloat today.