Prince Alwaleed bin Talal, owner of the 86-meter
Kingdom 5KR
that once belonged to
Donald Trump under the name Trump Princess
, was amongst those
detained
in the large scale anti-corruption effort that took place in Saudi Arabia over the past few days.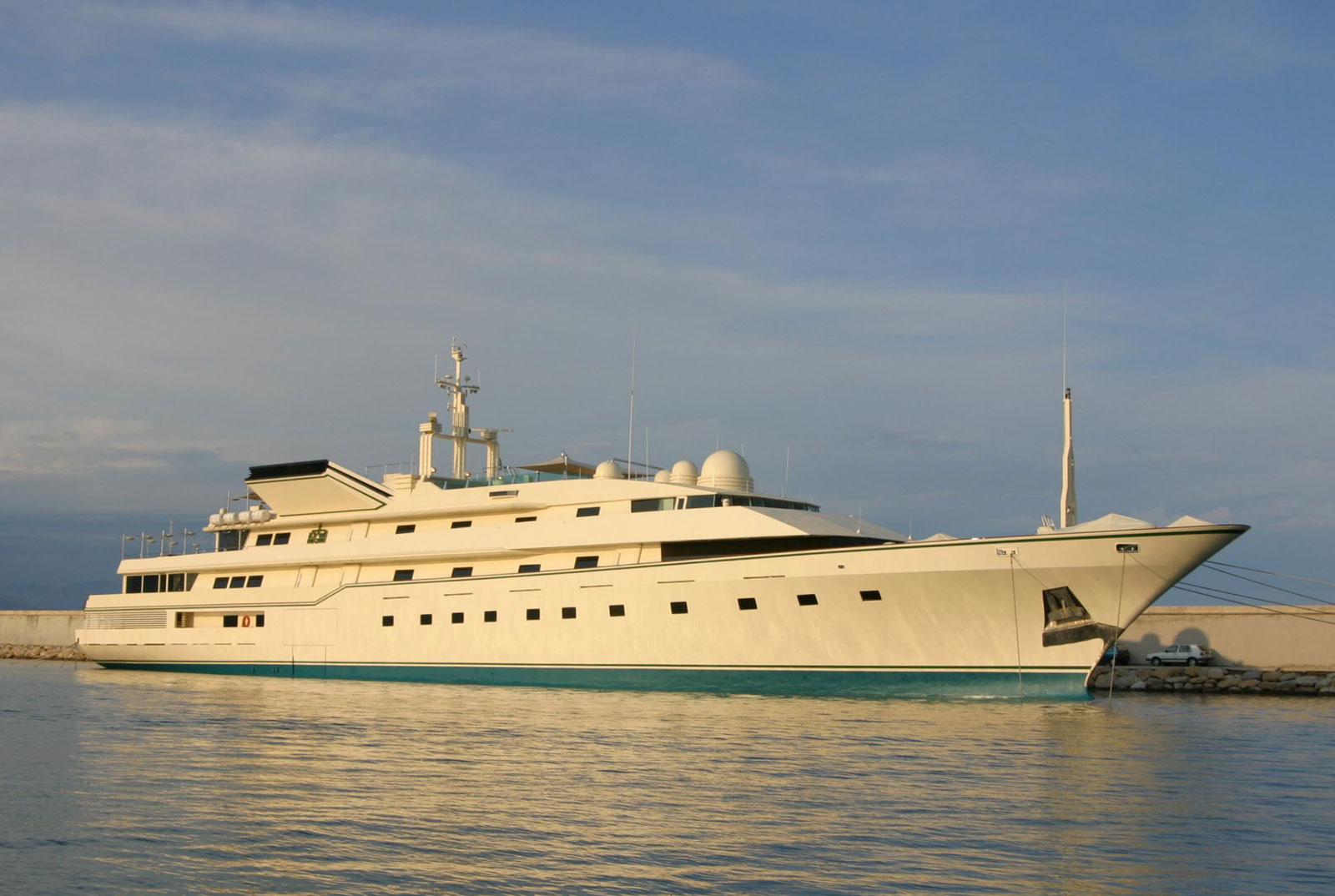 The 62-year prince is an influential businessman, founder of Kingdom Holdings, which has investments in hotels, real estate and major media groups, including Apple, Time Warner and Twitter. The yacht itself, Kingdom 5KR, takes its name from the conglomerate, 5 being her owner's lucky number and "K" and "R" standing for his children's initials.
Prince Alwaleed purchased the yacht in 1991 from current US president, Donald Trump for $20 million. Back in 1980, the boat started out her life as Nabila, being considered one of the largest yachts in the world at the time of her launch. In her early days she was featured in the James Bond film, Never Say Never Again, under the fictional name Flying Saucer.
Nabila's first owner, Saudi arms dealer Adnan Khashoggi, sold her in 1988 to the Sultan of Brunei. The latter, in turn, let her go for $29 million to Trump, who baptized her Trump Princess and used her extensively for business purposes, until he ran into financial problems and was obliged to sell the yacht to her current owner.
The Saudi prince put a lot of energy into the boat. He had her refitted at Amels in 1993 with full respect to her original exterior design by Jon Banneberg. She was kept in mint condition since then.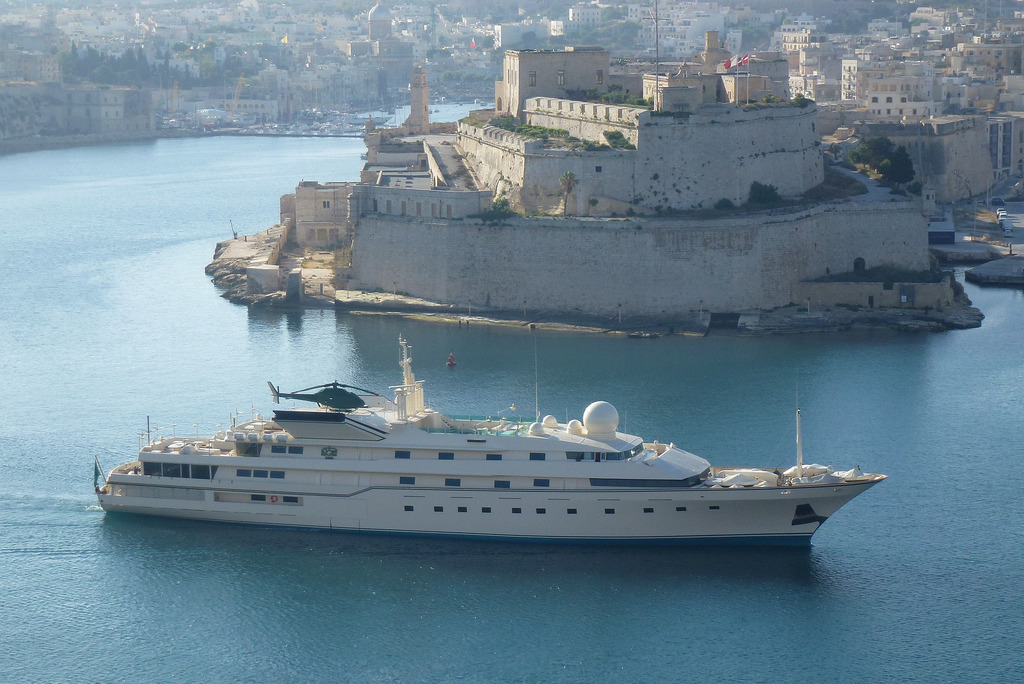 Kingdom 5KR's owner deserved a notorious reputation far beyond the Arab world for his opulent lifestyle, which he ultimately showed off in a
viral video,
featuring him during a trip to his Sharm el-Sheikh resort, practicing water-skiing with the 86-meter Benetti in the background.
Amid the detention of 11 princes, four ministers and around three dozens former officials, the arrest of Alwaleed bin Talal came amidst a large scale operartion launched on Sunday by the anti-corruption committee, chaired by King Salman's 32-year old son, crown prince Mohammed bin Salman. Alwaleed's holdings include a large stake in hotel management company Four Seasons, the George V hotel in Paris and a substantial position in Citigroup.