The 2022 Monaco Yacht Show will host the debut of
Feadship's
latest concept yacht Slice. 85-meter yacht reimagines ways to bring natural light to a yacht's interior, integrating the interior and exterior in bold new ways and follows after Feadship's X-Stream, F-Stream, Breathe, Aeon, Royale, Choice and
Pure
.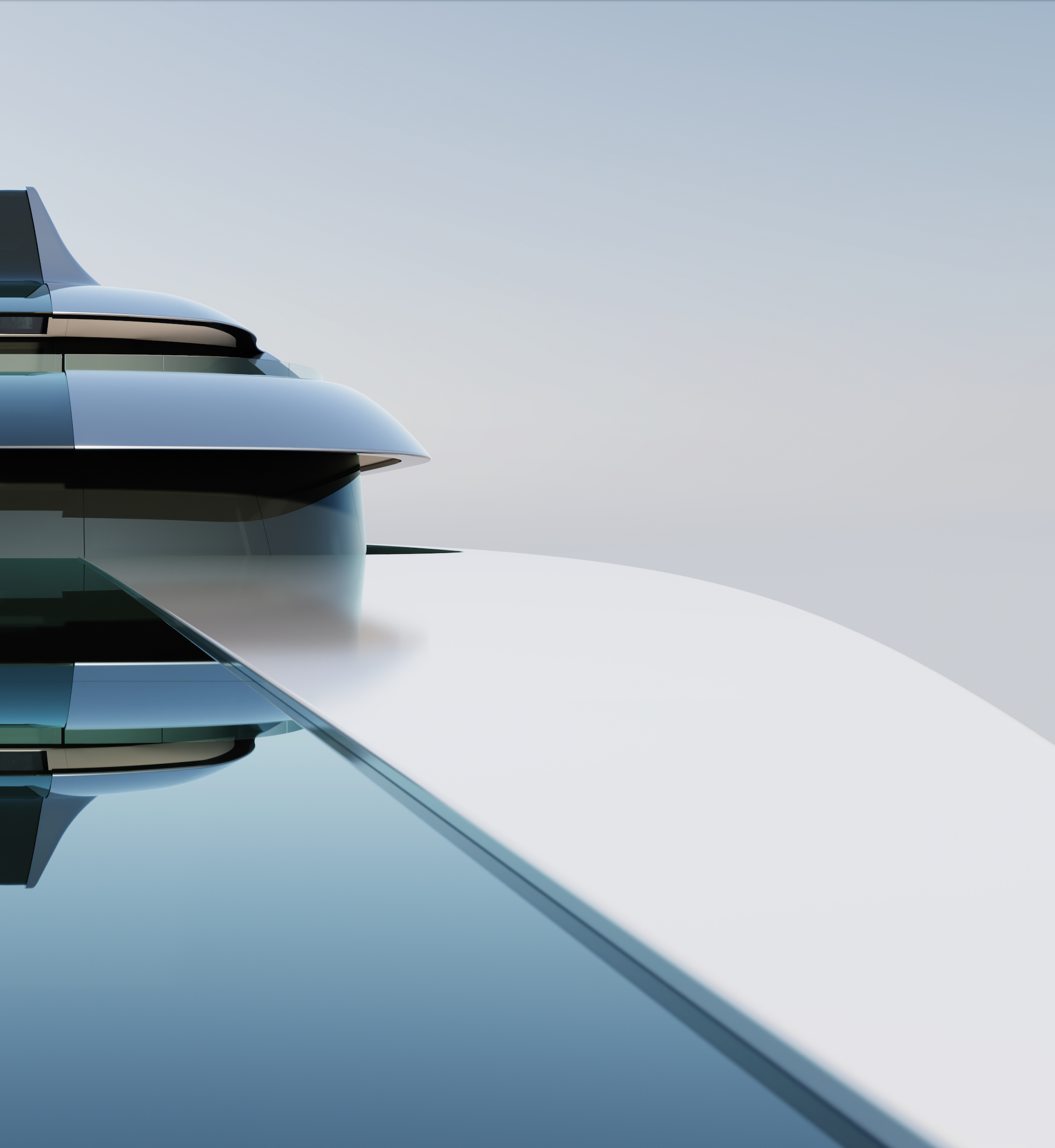 The eleventh Feadship Concept, Slice takes the sculptural exterior philosophy of last year's Pure Concept, lengthens and wraps it around a totally fresh interior creating a series of exciting, unique destinations for guests. The starting point was cutting open structure to bring light below in new ways to new places. A once predictable flow of spaces is abandoned in favor of a fresh approach to the onboard lifestyle. Nowhere is this more pronounced than the precedent-setting 110 sq. m multi level pool deck aft. It's like taking tomorrow's version of a beach and exclusive open-air cabana club with you as you cruise between destinations.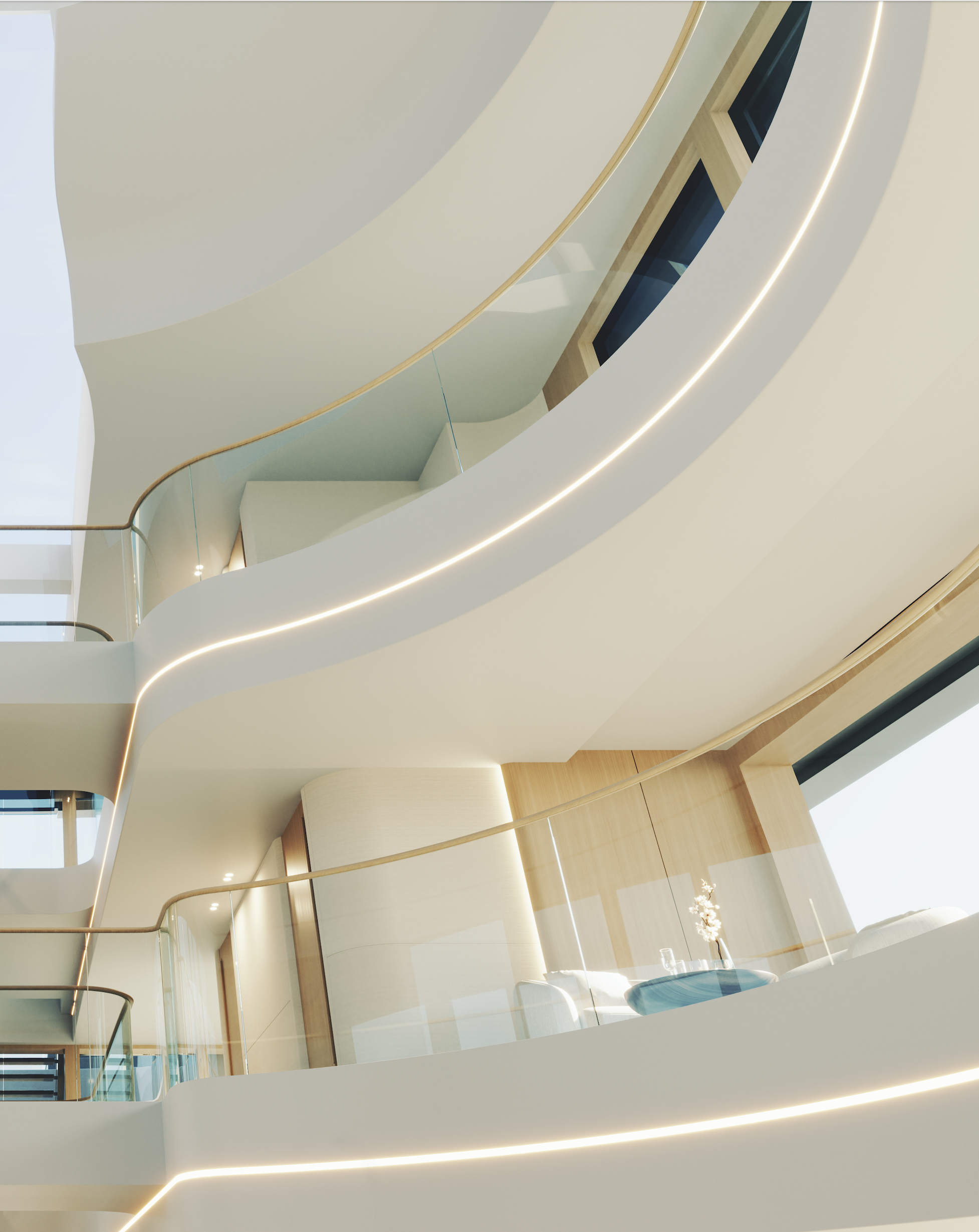 Regardless of what non-fossil fuels are used, the variable speed generators power Slice comfortably and efficiently to 16 knots. The system is forward thinking, anticipating more energy dense batteries and durable power-dense fuel cell solutions that may be (re)fitted when available. Ultimately, the possibility for net-zero carbon operations will be dependent on the fuel bunkered.
The yacht is technically feasible, fully developed for immediate construction with delivery in 2027, or ready for propulsion options evolving during the next decade.
Designers Tanno Weeda and Chris Bottoms will both be available at the Feadship stand in Monaco and are ready to explain the technologies and explore the lifestyle potential.
Feadship
was formed as a group in 1949 as a marketing partnership between six Dutch shipyards, de Vries Lentch, Van de Stadt, Witsen & Vis, Akerboom, De Vries Scheepsbouw and Van Lent Shipyard, and De Voogt Naval Architects. Feadship is well-known as one of the Netherlands' most elite yacht builders and delivers superyachts from 50–100+ meters in length.
Credits: Feadship