Annualy, Boat International holds the "Young Designer of the Year Award", as a part of their Design & Innovation Awards. The category celebrates original concepts of student and trainee designers from around the world. This award tasks young designers with a realistic client request to strive their ideas, technical ability and aptitude for delivery. Yacht Harbour recalls the winning concept of 2019 by Taiwanese designer Yihharn Liu, a 80-metre project Manta.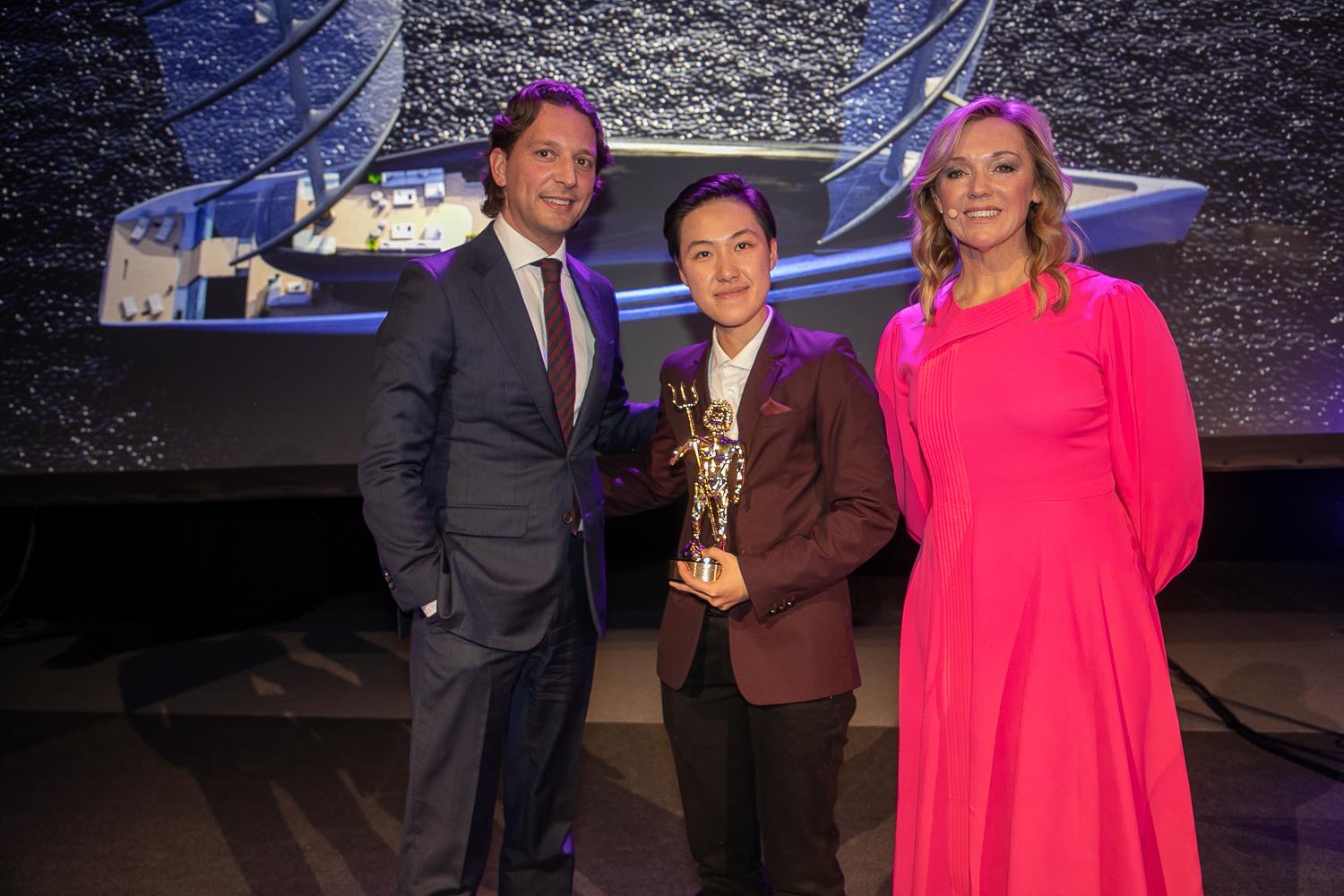 This year's task called for entrants to style and create the general arrangement plans for a modern and elegant 80-metre motor sailer, with unstayed masts carrying between 1,500 and 2,000 square metres of sail. 42 students submitted their designs, the highest number ever.
The student of Politecnico di Milano, Yihharn Liu, described her project Manta as follows below.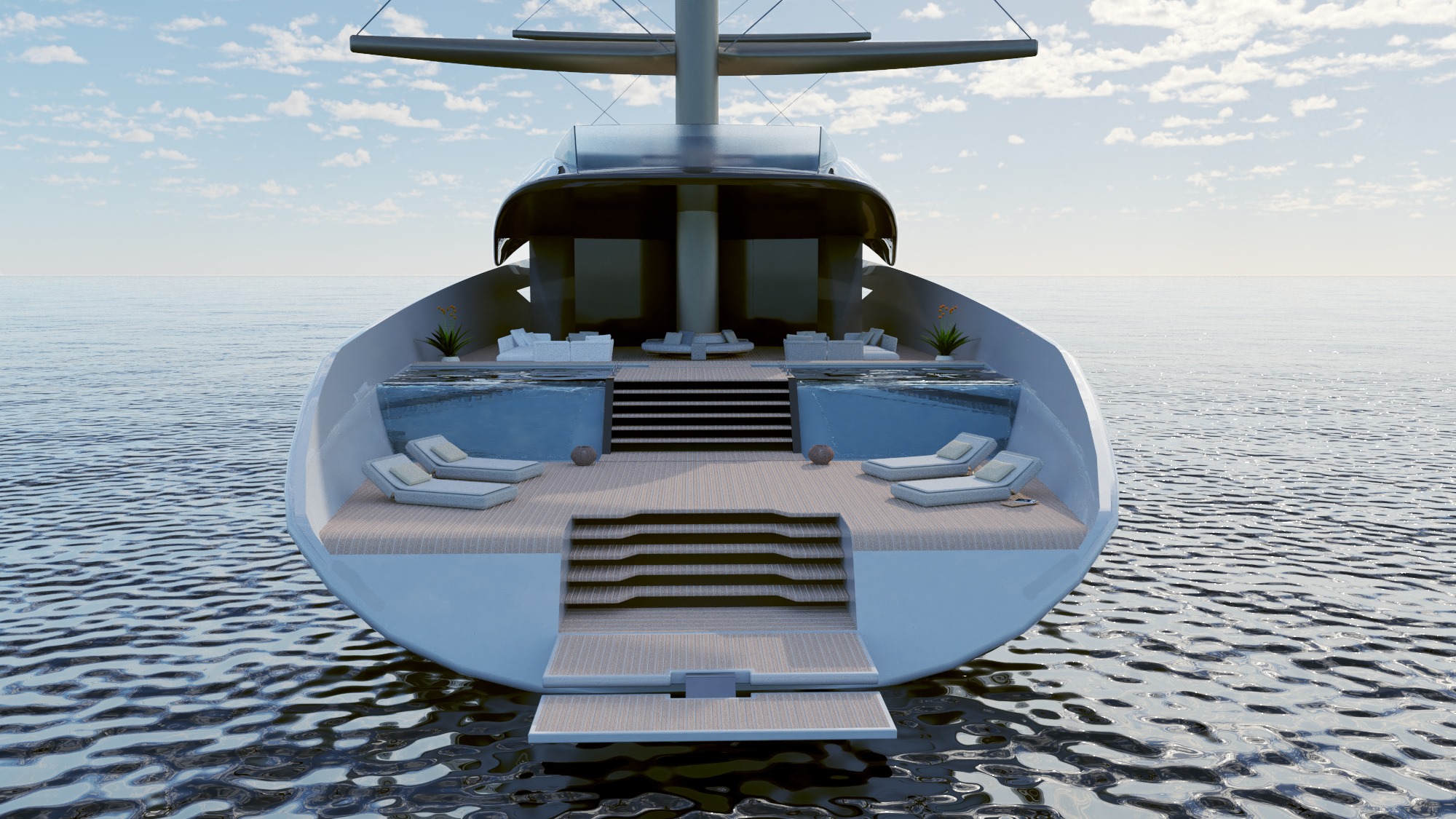 Selecting the stingray, a listed endangered species, as inspiration, highlights the design philosophy behind Manta, which is to create an elegantly modern form and to raise ecological awareness. Influenced by the shape and movement of the stingray, Manta's graceful appearance and lines replicate nature to achieve stunning proportion and higher hydrodynamic efficiency.
In addition, the concept integrates the best design elements from motor and sailing yachts. With a sleek profile and luxurious functions, Manta represents a unique perspective and the perfect balance between elegance and comfort.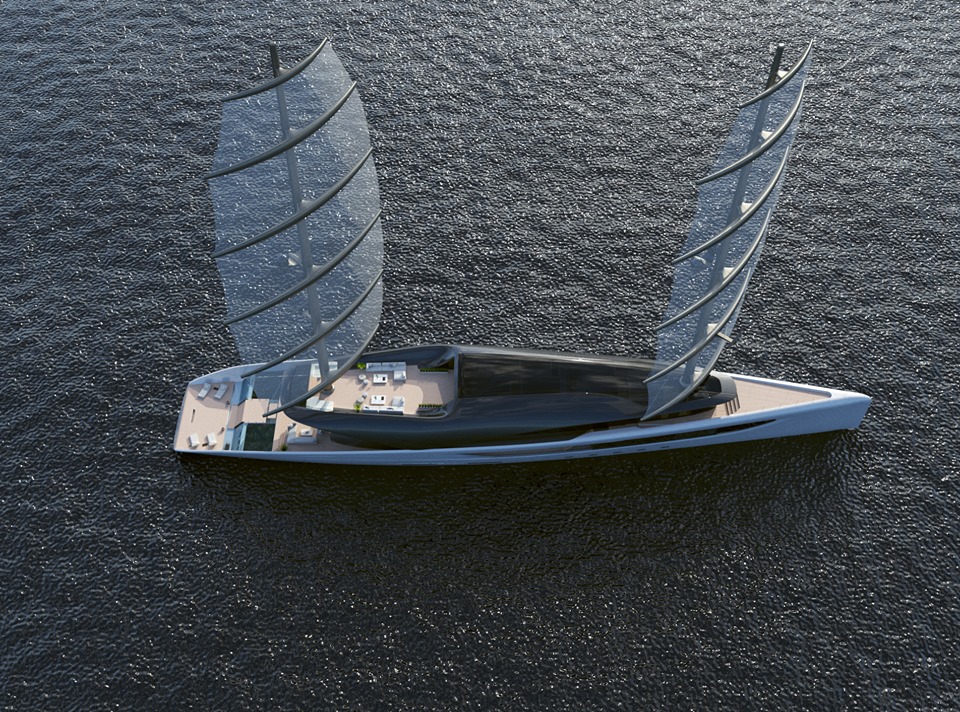 Manta can accommodate 10 guests, complete with diverse functions to suit the needs of all visitors. On the main deck, Manta features waterfalls flowing alongside the stairs to welcome guests aboard and to direct the eye towards two infinity glass swimming pools. The sundeck offers various facilities including a gym, a spa, an on-deck Jacuzzi and a relaxing sunbathing area, which can be rearranged into an outdoor cinema for viewing films under the stars.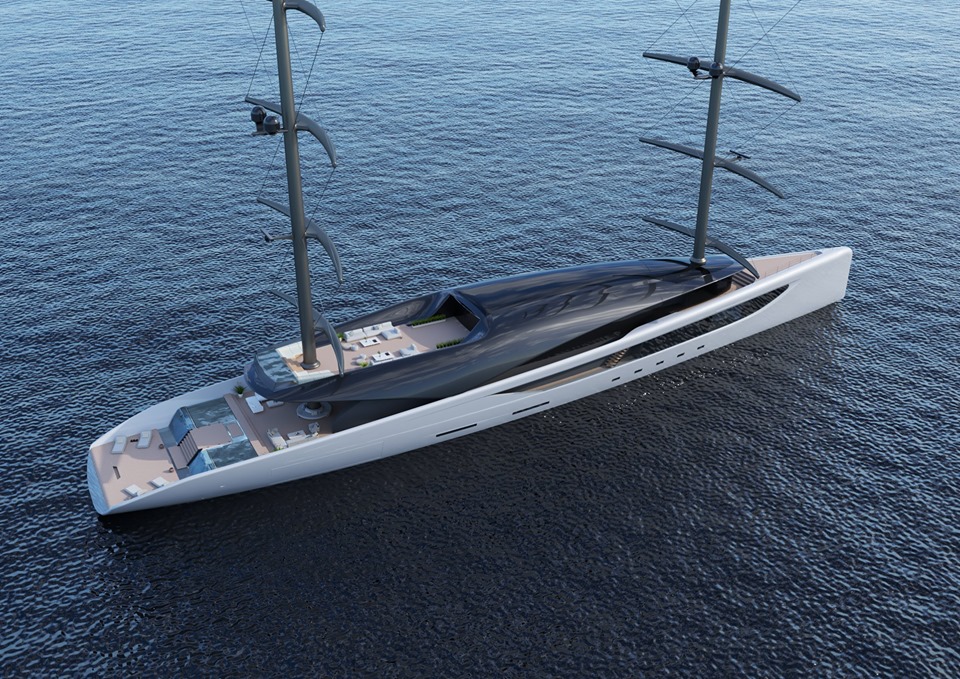 Given the design philosophy, Manta is intended for zero-emission. She features a regenerated propulsion system powered by hydrogen fuel cells. In addition to the solar glass panels on the sun deck, the large photovoltaic solar sail provides power via wind and electricity, turning seawater into hydrogen through electrolysis, which enables Manta to significantly reduce her ecological footprint and eliminate the need to refuel.