Developed by New York-based, Gill Schmid Design in conjunction with Columbus Yachts for Globe Regal yachting, Sea The Stars was intended to be a stepping stone for an expert owner between his current yacht and ultimately a 120m project. Due to a last minute change, the project is however now available for a new owner with a reduced delivery time.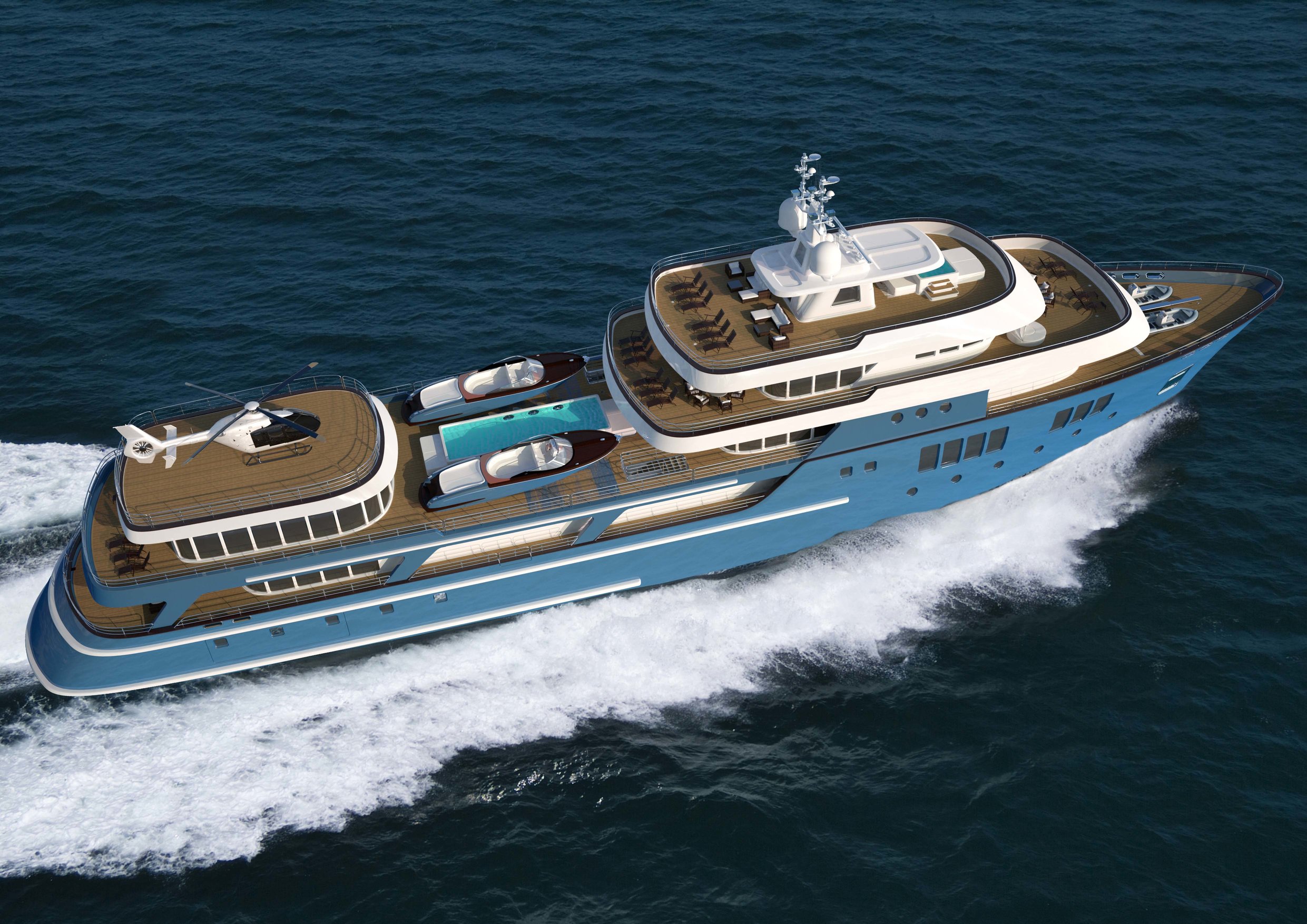 With a length of 80-meters, Sea The Stars has a 13.7m beam, which lets her boast over 1,000 square meters of outdoor space, a 510m2 indoor entertainment area and an 87m2 owner's suite located on her own private deck, above the wheelhouse.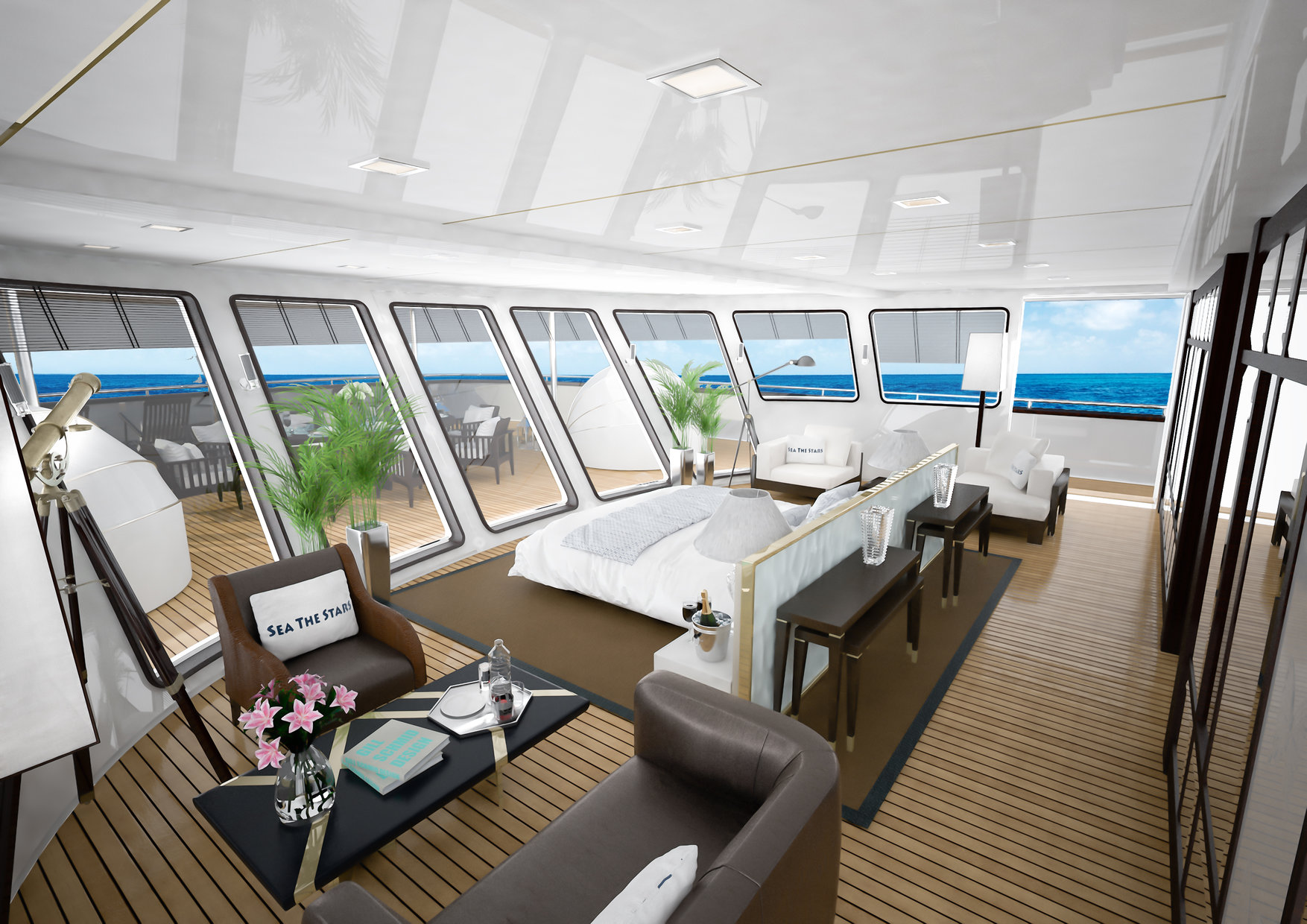 In addition to the intimate owner's suite with its own private balcony, Sea The Stars also boasts 6 spacious guest cabins on the main deck, all of which have full width windows and walk-in wardrobes. The superyacht's well-organized layout provides for several guest lounges located aft of the main deck, forward on the upper deck and in the "summer house".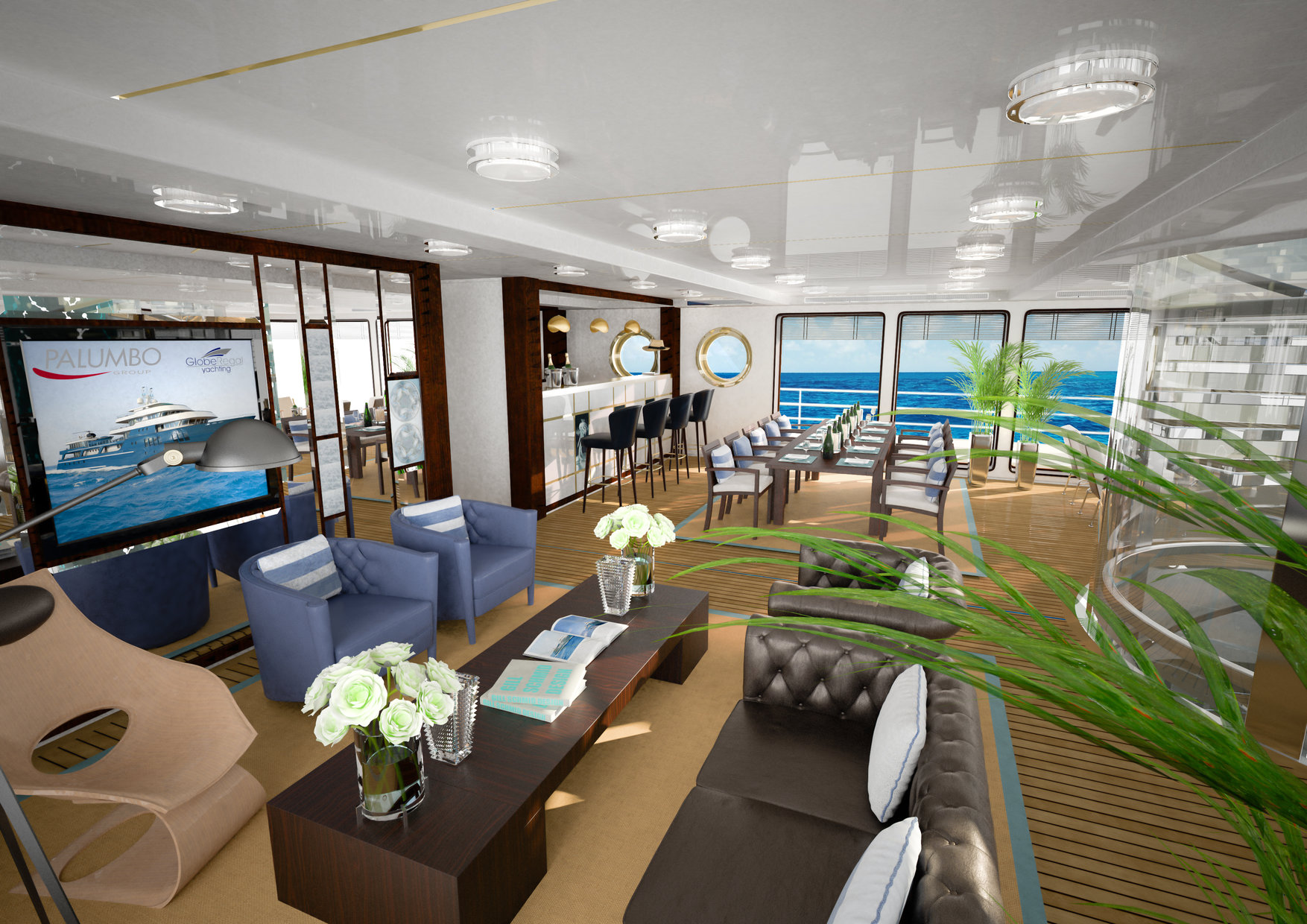 Sea The Stars's long list of unique amenities includes a helipad on top of the "summer house", a raised pool located amidst ship, in between two custom tenders and a jacuzzi on the sundeck. A game room can also be found on the main deck, near a billiard room and a private cinema. Connected to the main deck by a glass stairwell, the beach club features a gym, massage table and lounging area which leads directly to the sea through two fold down platforms on each side of the yacht.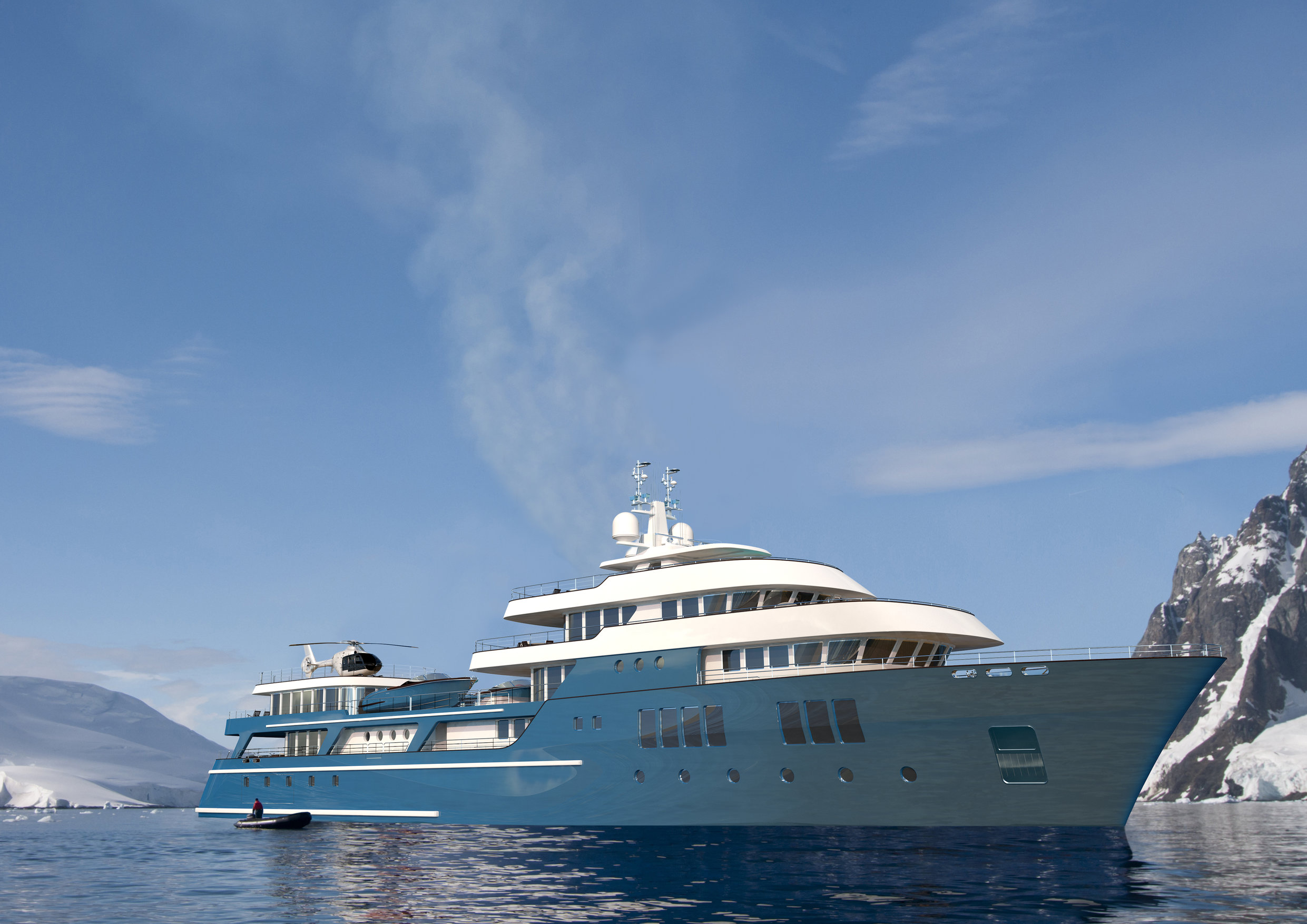 T. +44.740.886.0117/0118/0119