Whatever you're looking for this summer, choose a perfect charter yacht that suits your preferences best from the selection below.
#1. G2
LOA: 39m
Builder: Vitters, 2009
Refit: Pendennis, 2018
Best for: Unbeatable sailing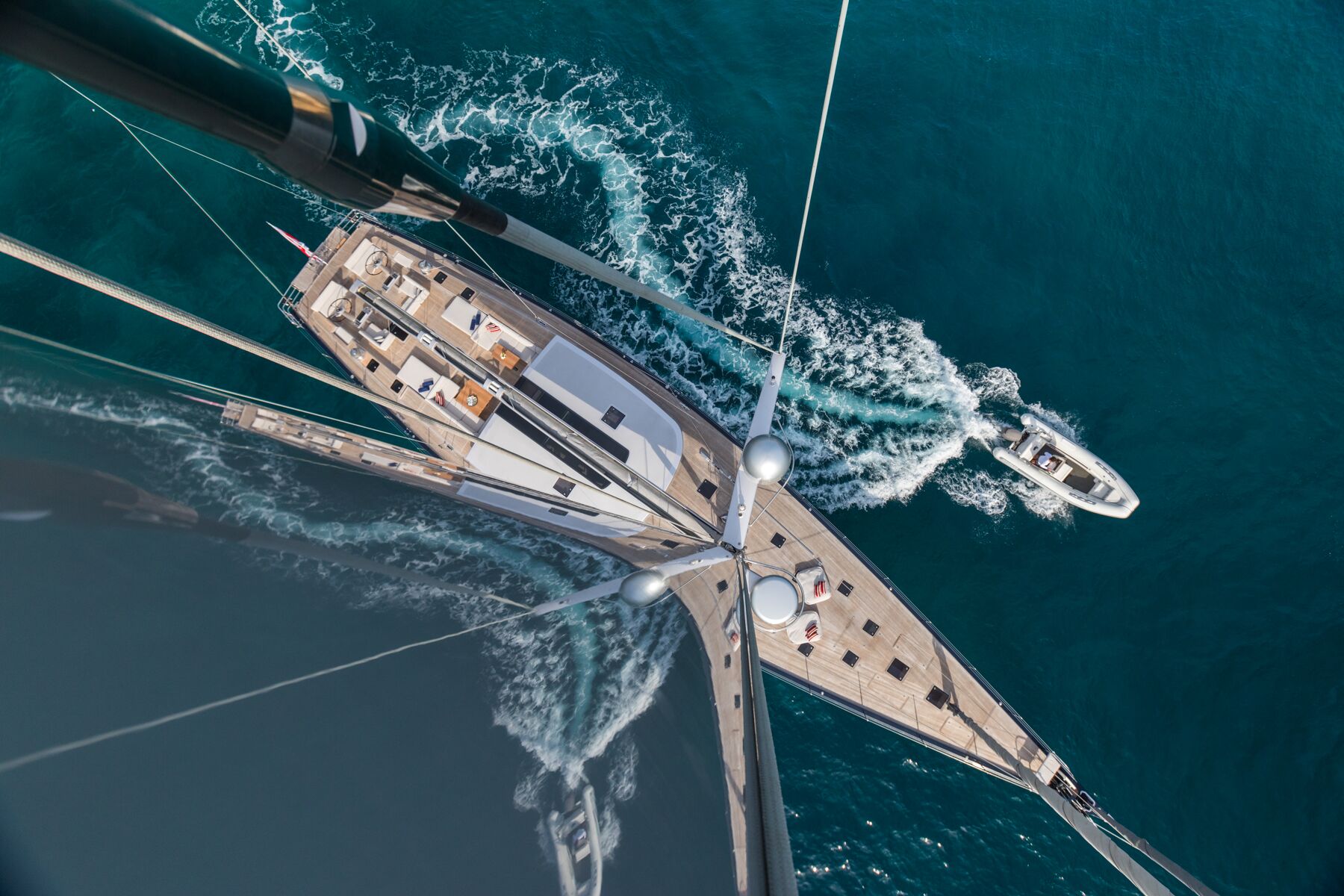 Recent winner of a World Superyacht Award for her showstopping rebuild by Pendennis (in 2018), G2 is the perfect combination of wonderful sailing and outstanding design.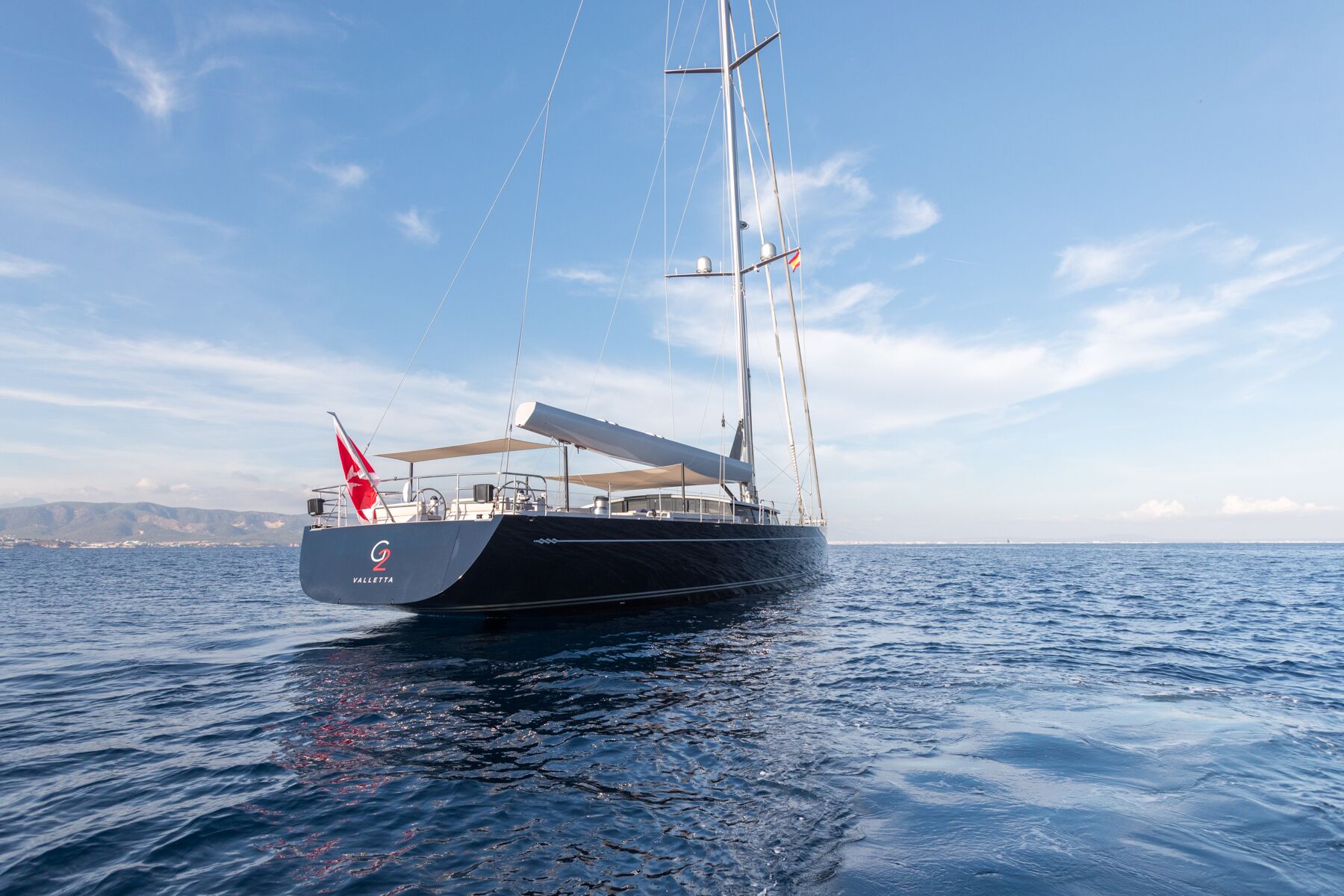 With a lifting keel and a brand new set of sails, her already exciting sailing performance has been further enhanced. A modern interpretation of a traditional two-house deck layout, G2 is built to perform under sail and to cruise in comfort.
The yacht can sleep up to 8 guests across 4 cabins (3 doubles, 1 twin). Speed wise, she reaches her maximum speed at 16 knots and cruises comfortably at 10 knots.
#2. Ocean's Seven
LOA: 42m
Builder: Kingship Marine, 2012
Best for: Exotic adventures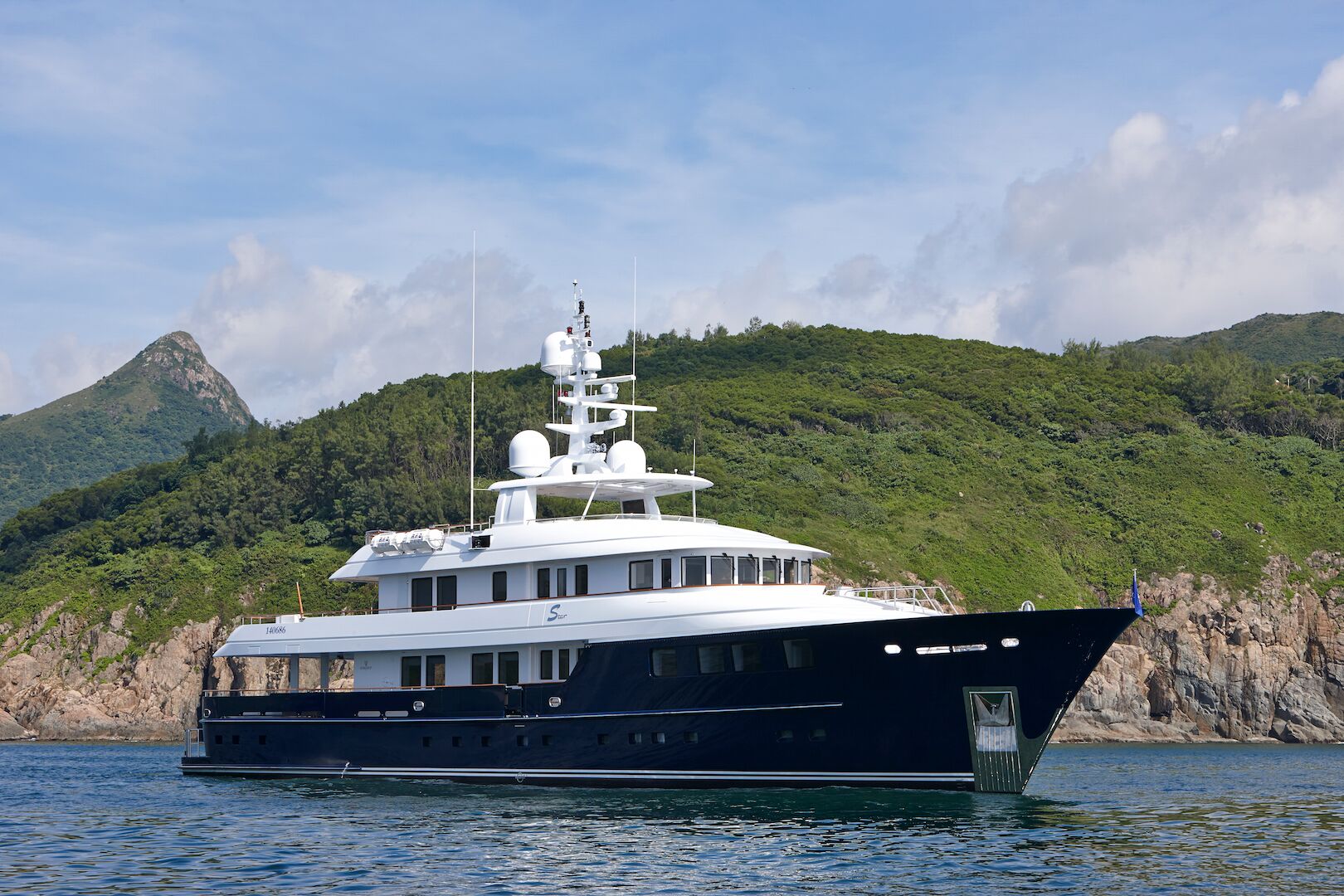 Ever wanted to explore the stunning landscapes of
Costa Rica
, where incredible wildlife meets lush green rainforests? Let Ocean's Seven take you there. Specially designed for long-range cruising, she will be available in the area until September 2019.
Designed by Vripack, the yacht with a beam of 8.4 metres and a draft of 2.65 metres features a steel hull and aluminium superstructure.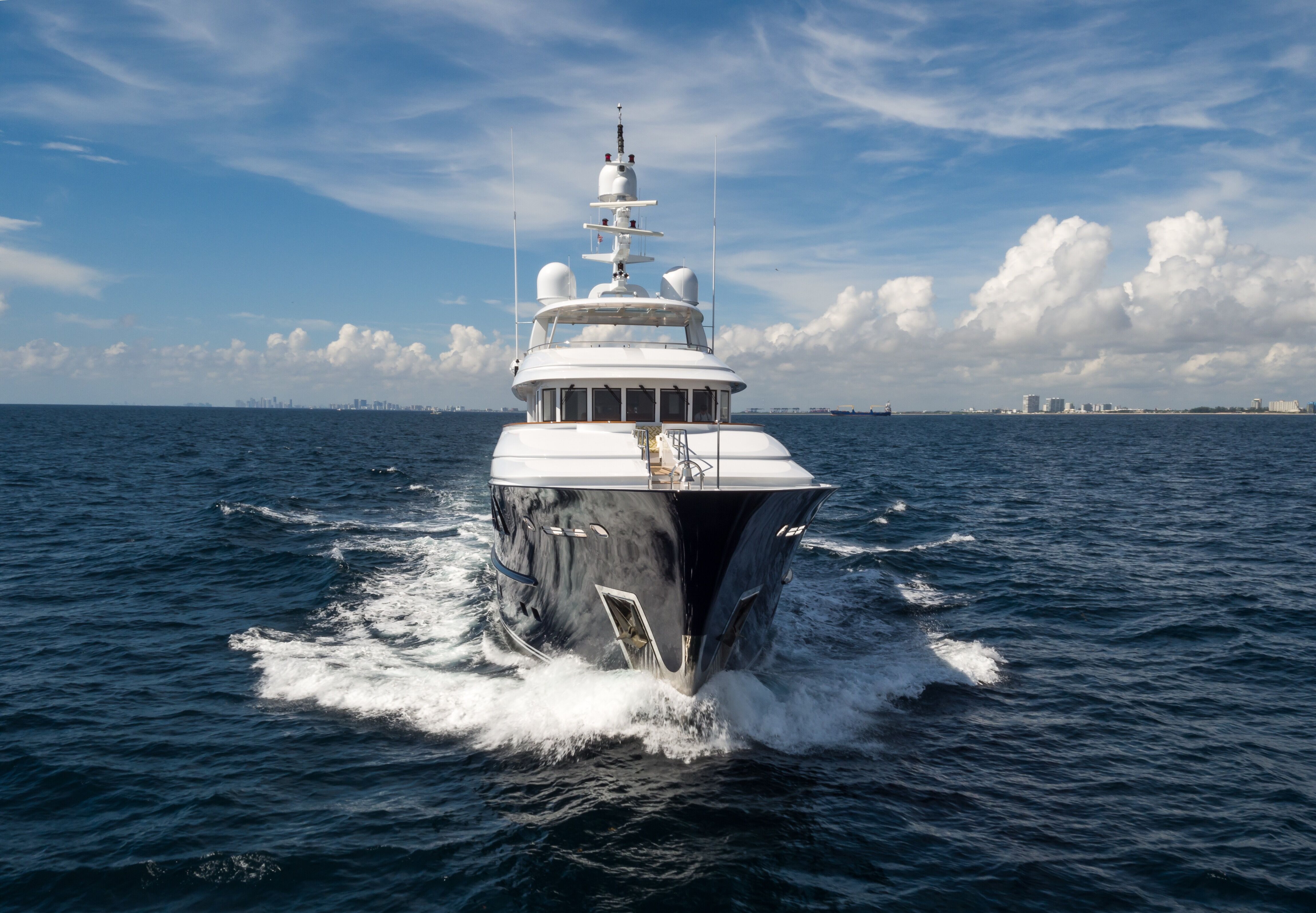 She is powered by Caterpillar engines of 750 hp each, giving her a maximum speed of 14 knots and a cruising speed of 12 knots. Ocean's Seven can accommodate 10 guests in 5 cabins.
#3. Shamoun
LOA: 33m
Builder: Jachtwerf Klaassen, 1999
Best for: Exploring in Asia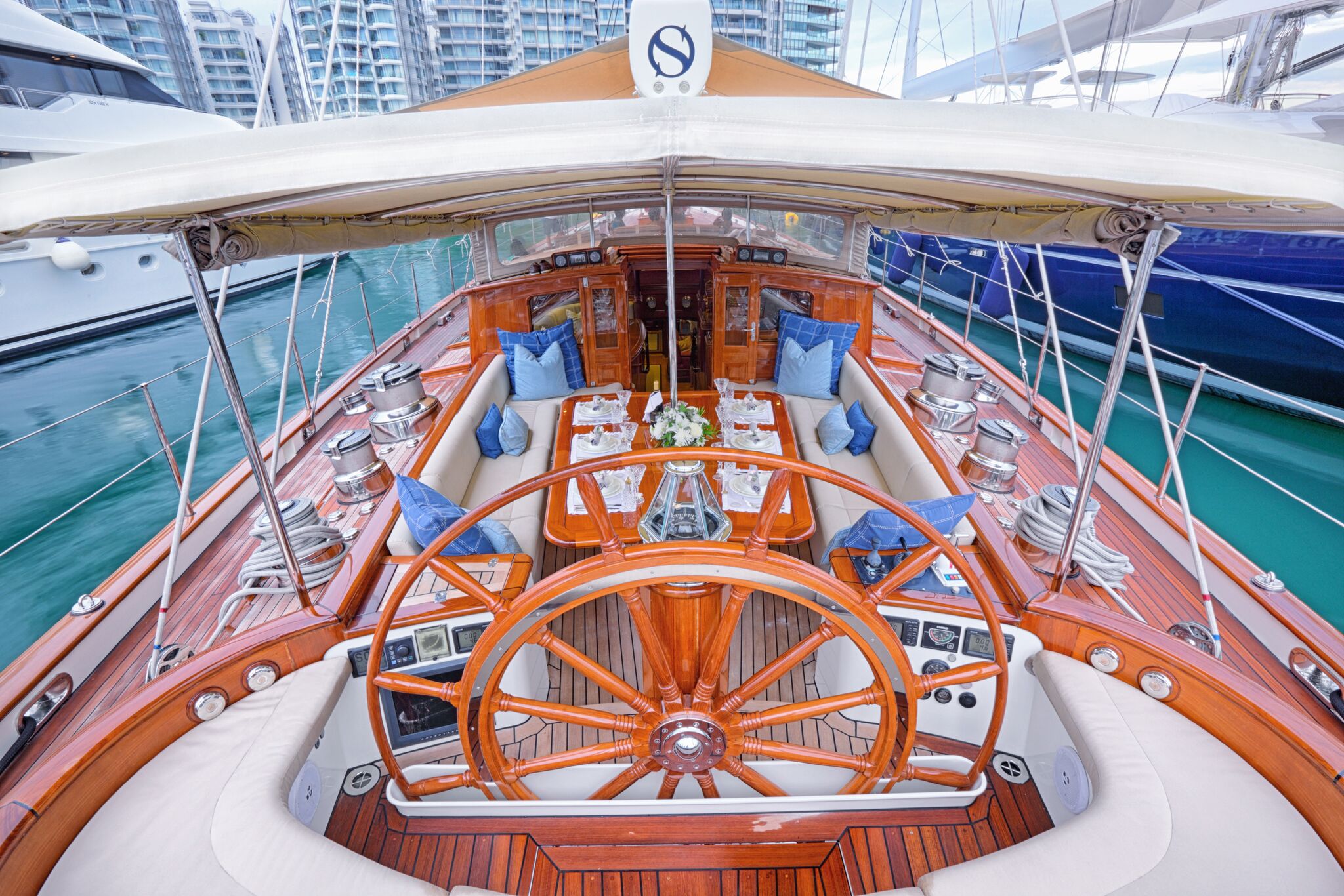 If you dream of waking each day with a new view of Asia's most beautiful secret islands, make it a reality on Shamoun, an elegant classic sloop that takes guests back to the golden age of sailing.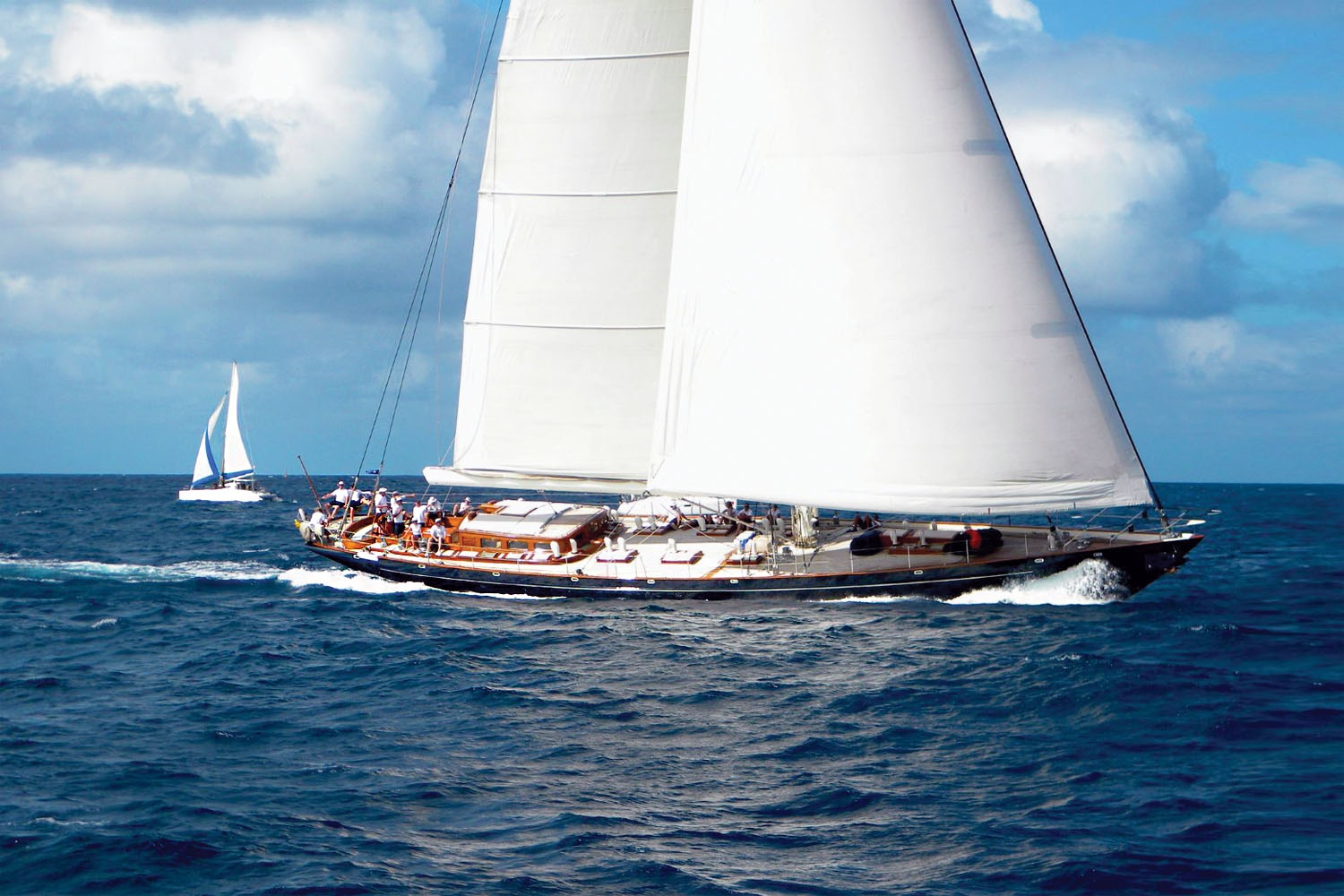 Design by Hoek, this yacht offers accommodation to up to 9 guests in 4 cabins. Shamoun is powered by Scania engines giving her a maximum speed of 12 knots and a cruising speed of 10 knots.
#4. Aquarella
LOA: 42m
Builder: Devonport, 1998
Best for: Island hopping in Greece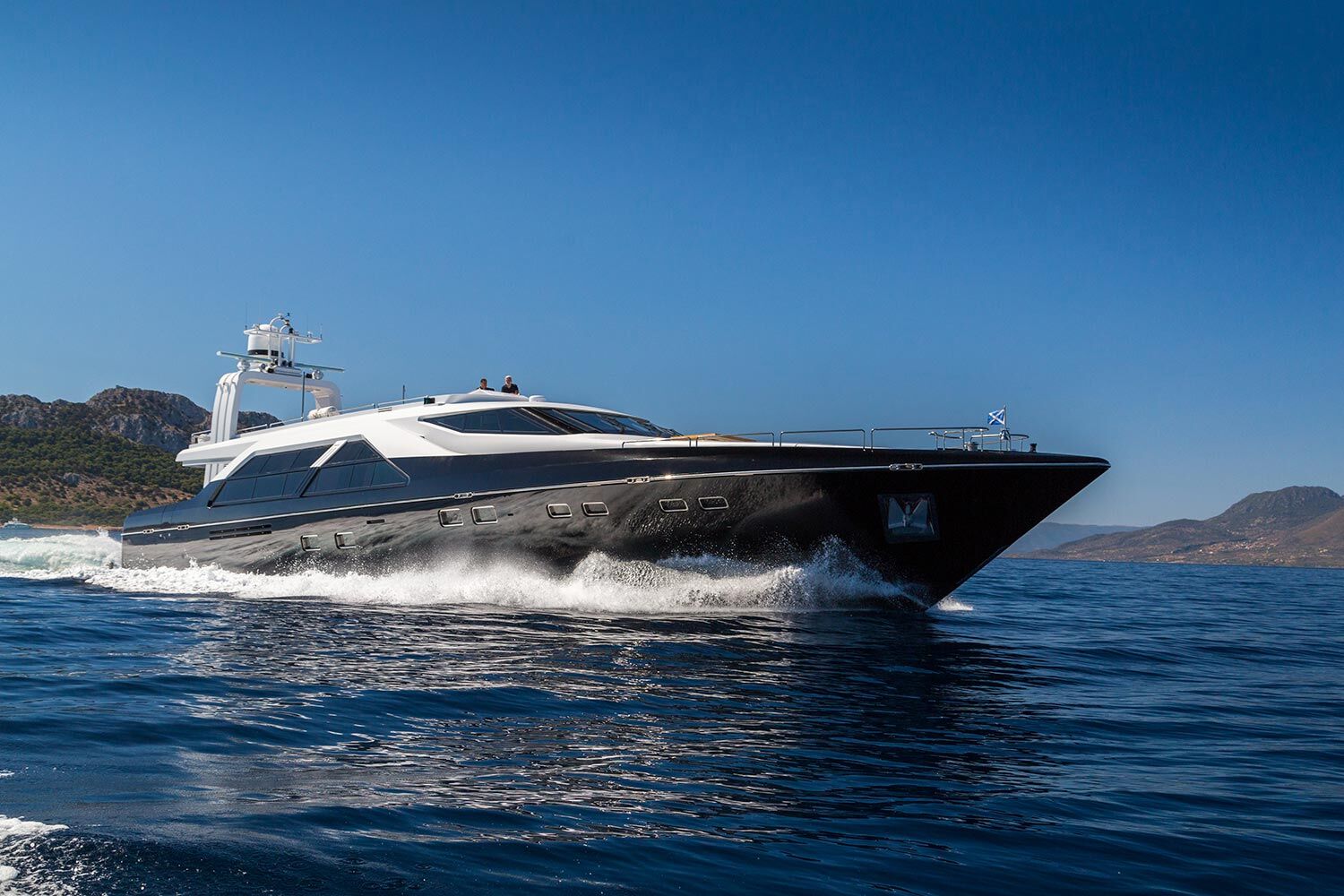 Designed by Michael Peters Yacht Design, this yacht features a GRP hull and GRP superstructure. With her interior volume of 247 tons, Aquarella can accommodate up to 12 guests across 6 cabins.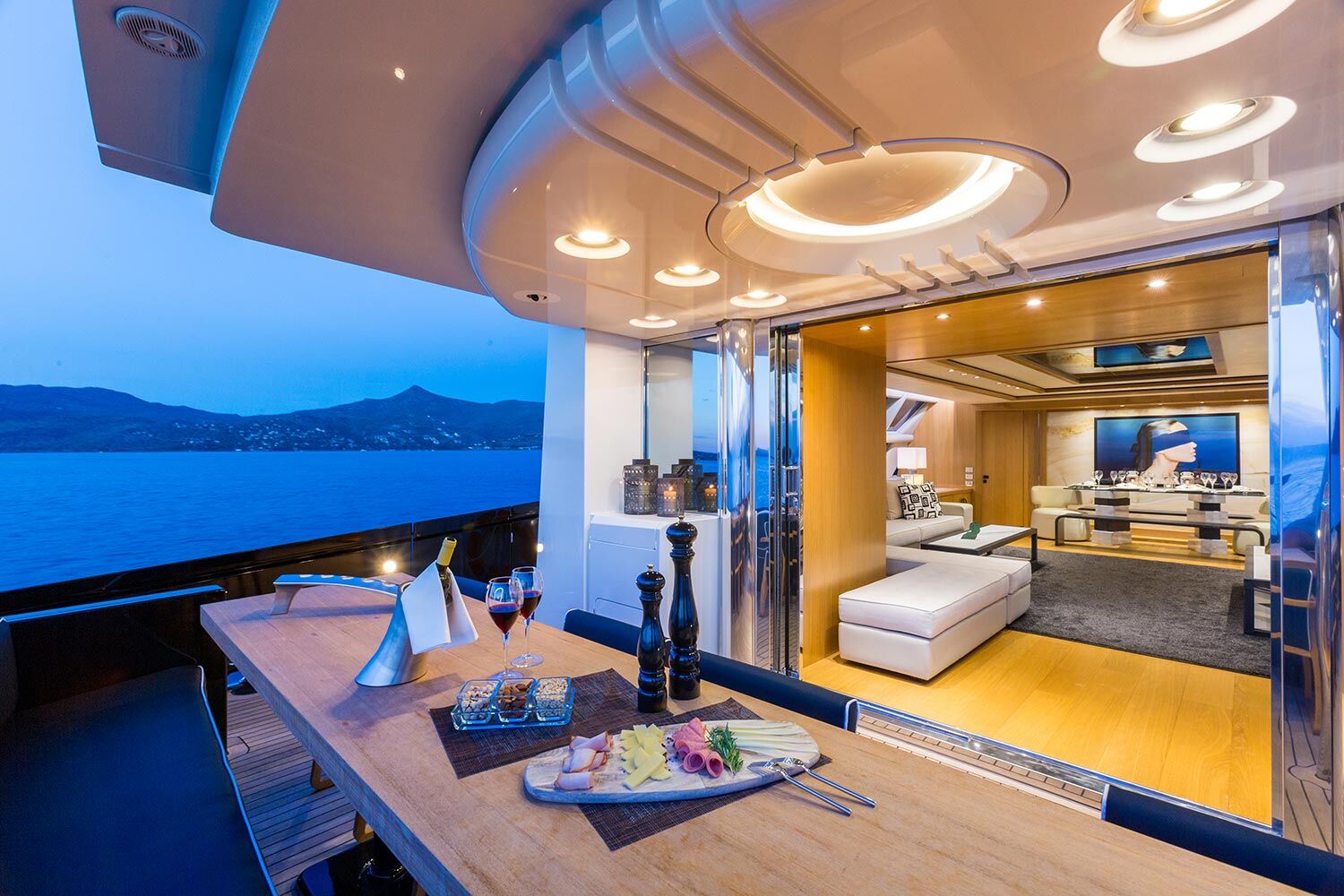 With MTU engines of 2253 hp each, speed between Greece's most beautiful islands at 25 knots and cruise at 18 knots on Aquarella. Refitted in 2018 with a cool contemporary interior, this is one of the best quality yachts available in this sought after destination.
#5. Seven Sins
LOA: 52m
Builder: Sanlorenzo, 2017
Best for: Booking ahead for winter /Christmas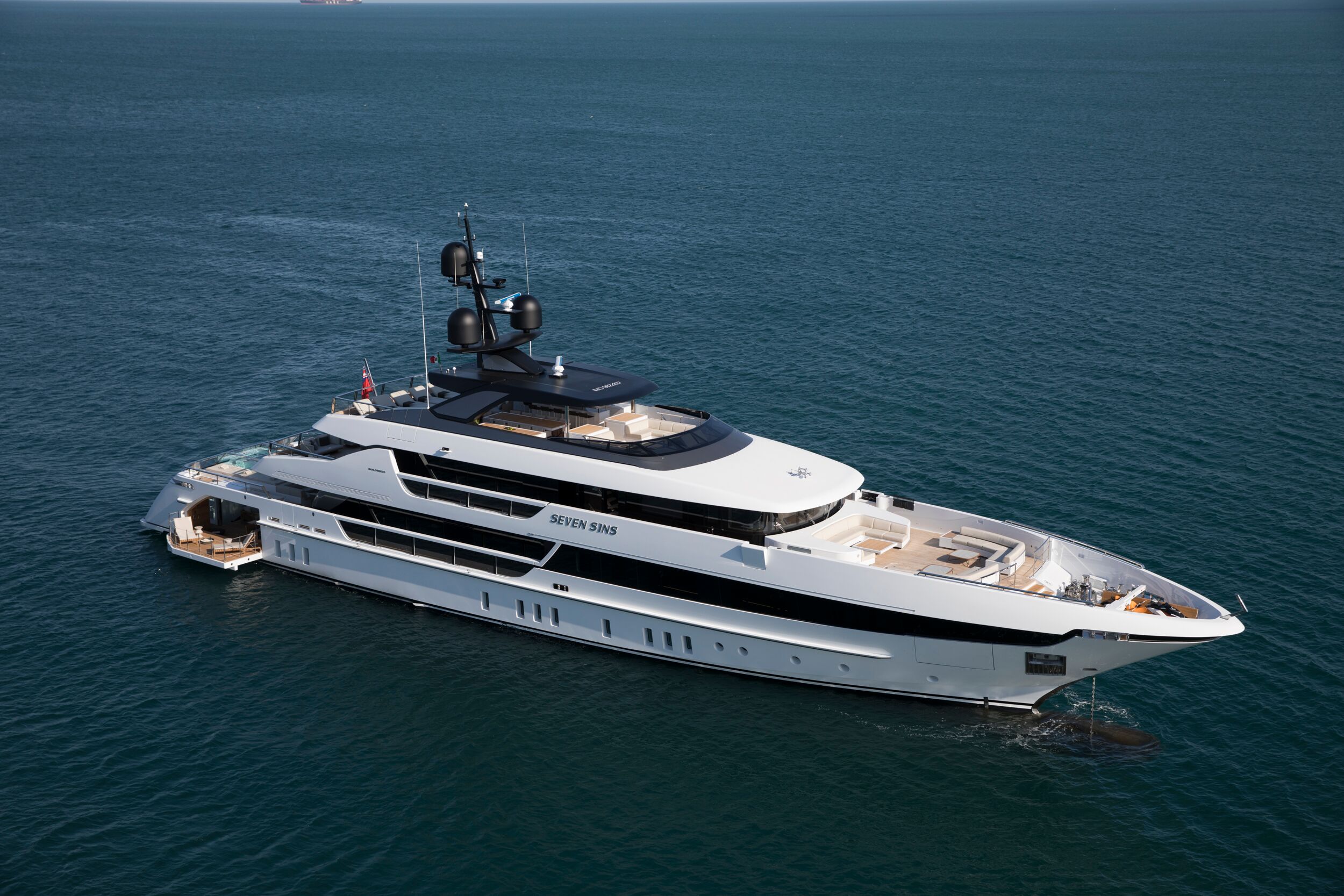 Book now, in order to avoid disappointment for the Winter Season in the Caribbean onboard highly popular charter yacht Seven Sins. Aboard this yacht, you can escape European winter on the yacht's on-ocean beach club with sauna and balconies.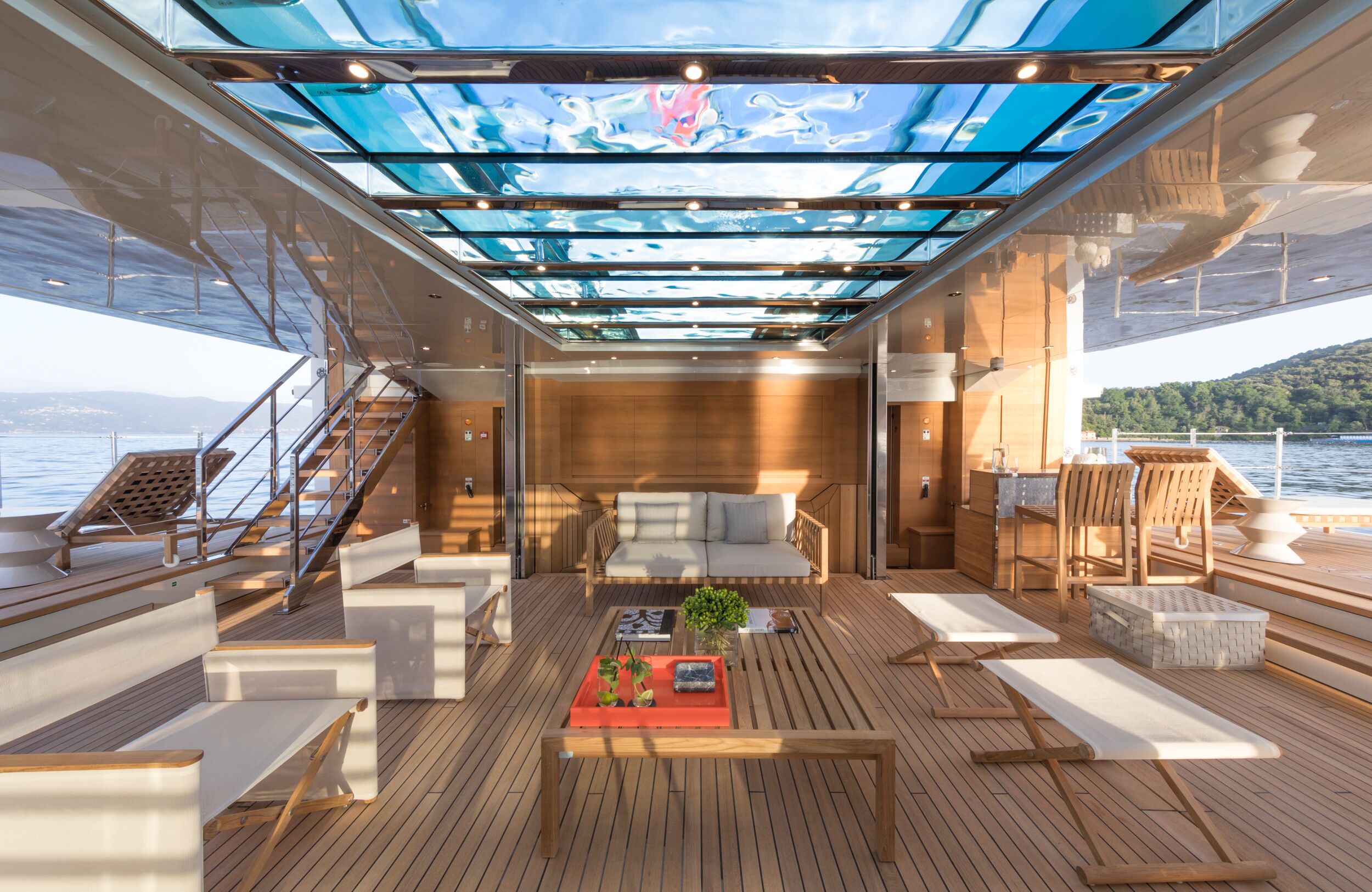 Powered by Caterpillar engines of 2000 hp, Seven Sins boasts a maximum speed of 17 knots and a cruising speed of 11 knots under a maximum range of 4,400 nautical miles. Designed by Officina Italiana,the motor yacht can accommodate 10 guests across 5 cabins.
#6. Arion
LOA: 37m
Builder: Couach, 2011
Best for: Unforgettable cuisine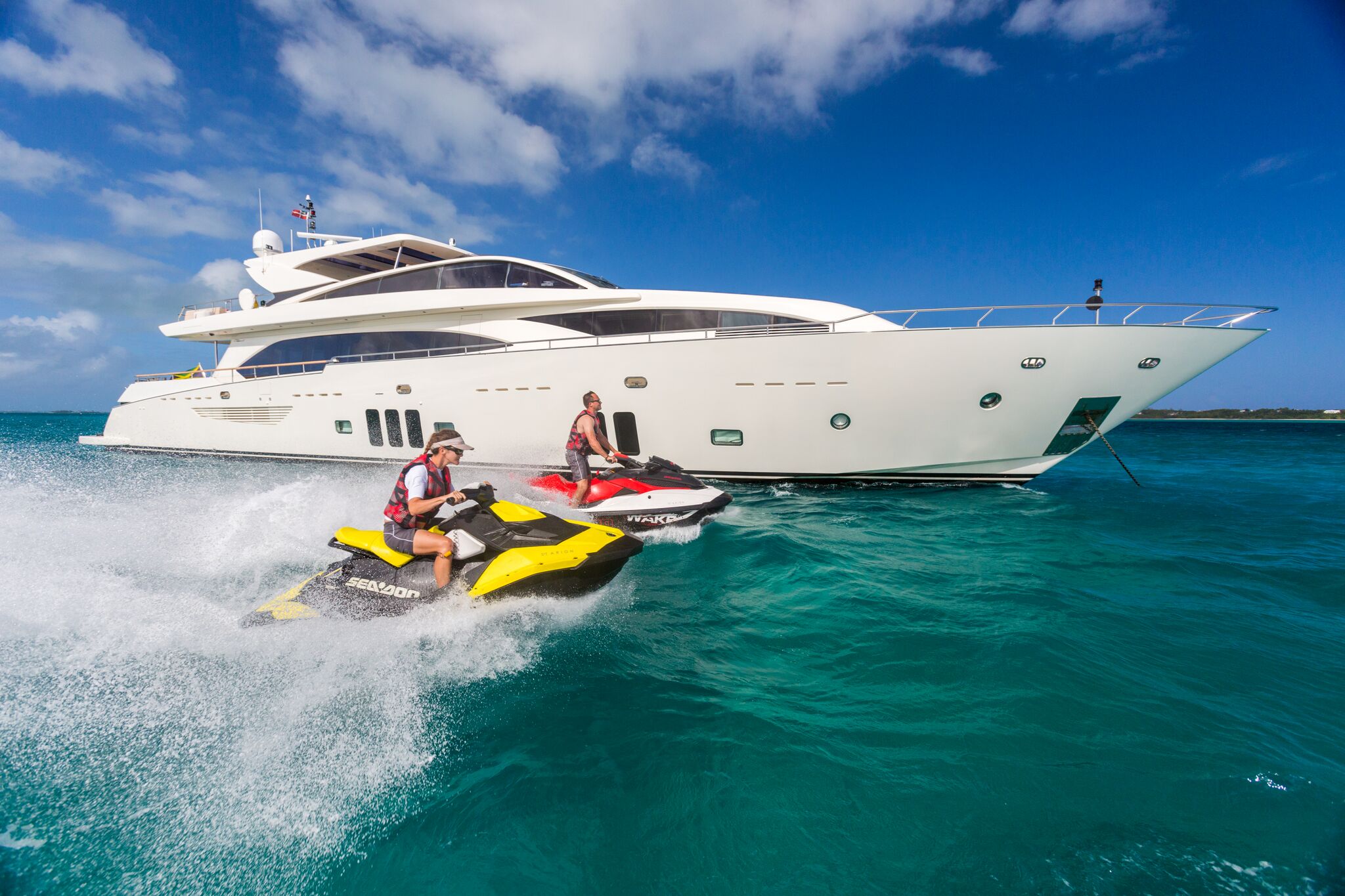 Onboard Arion, sample the cuisine of chef Inn, a prize winner at the Antigua Yacht Show Chefs Competition. French, Chinese, Japanese, Mediterranean, Asian and Caribbean cuisines are just part of Inn's wide-ranging repertoire. She is also proficient in special diets, including Kosher (Kashrut cooking), Halal, as well as gluten-, sugar- and lactose-free.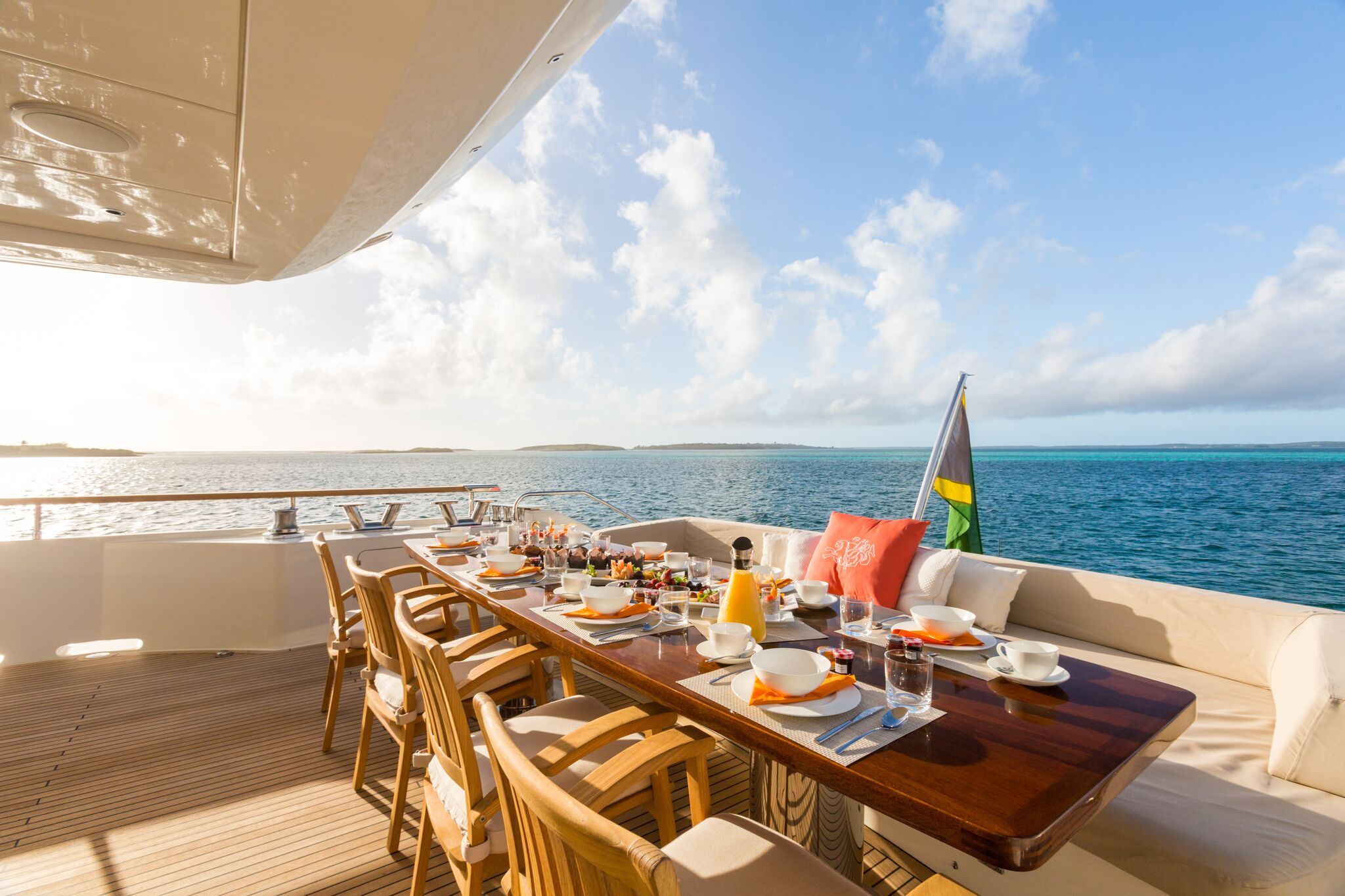 As to the yacht's design, she features exterior work by Exequiel Cano Lanza and interiors by Ken Freivokh. Arion The motor yacht can accommodate 9 guests in 4 cabins. Speed wise, she boasts a maximum speed of 26 knots and a cruising speed of 22 knots. Arion's maximum range is estimated at 2,000 nautical miles.
# 7. Mary Jean II
LOA: 61.7m
Builder: ISA Yachts, 2010
Best for: Family fun and fantastic toys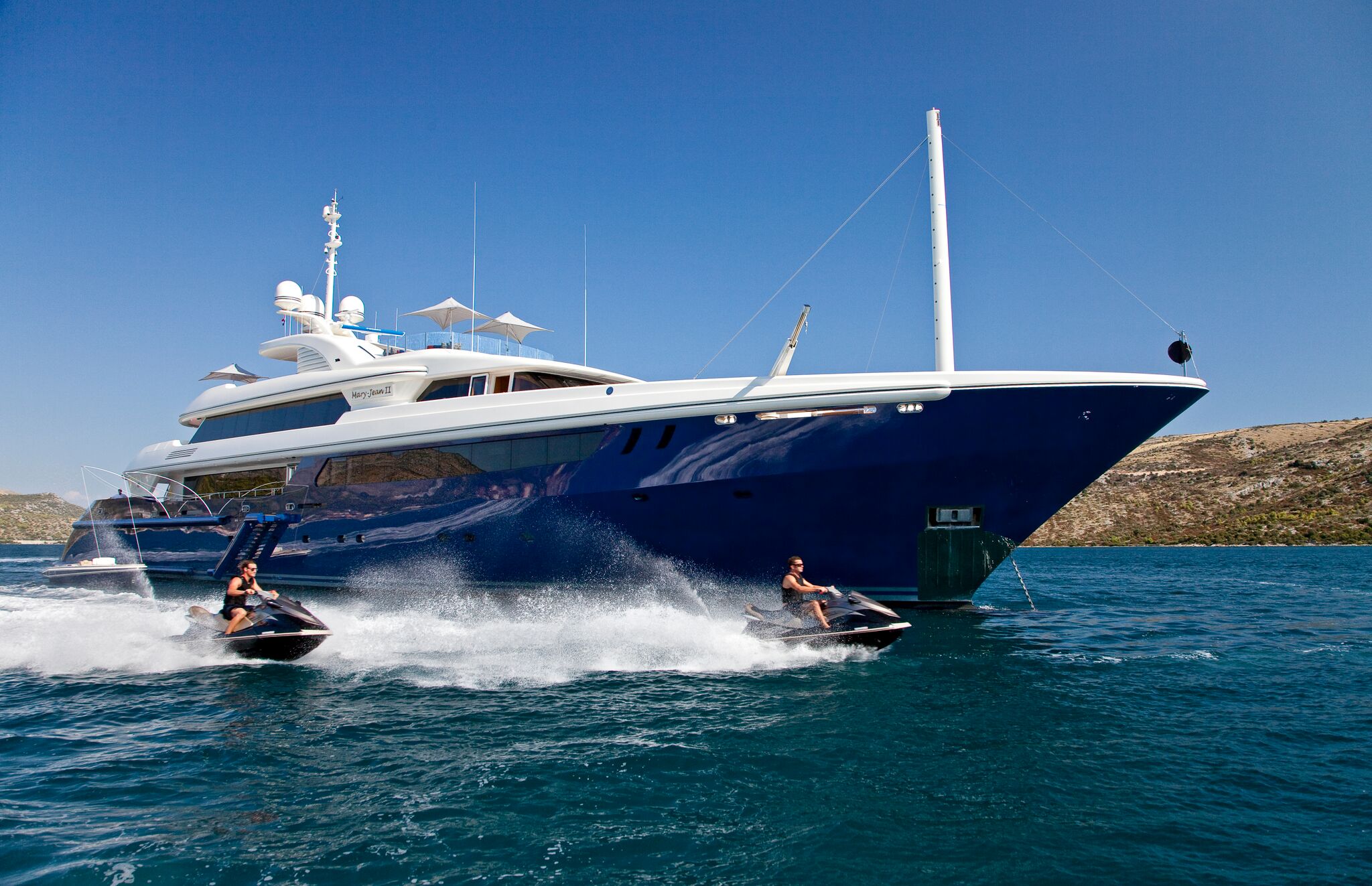 At her 60 metres, Mary-Jean II has plenty of space for families of all ages, with a great collection of water toys including jetskis, Seabobs and waverunners. She is also an Approved RYA watersports centre. Mary-Jean II's crew is great with children and attracts many repeat family guests.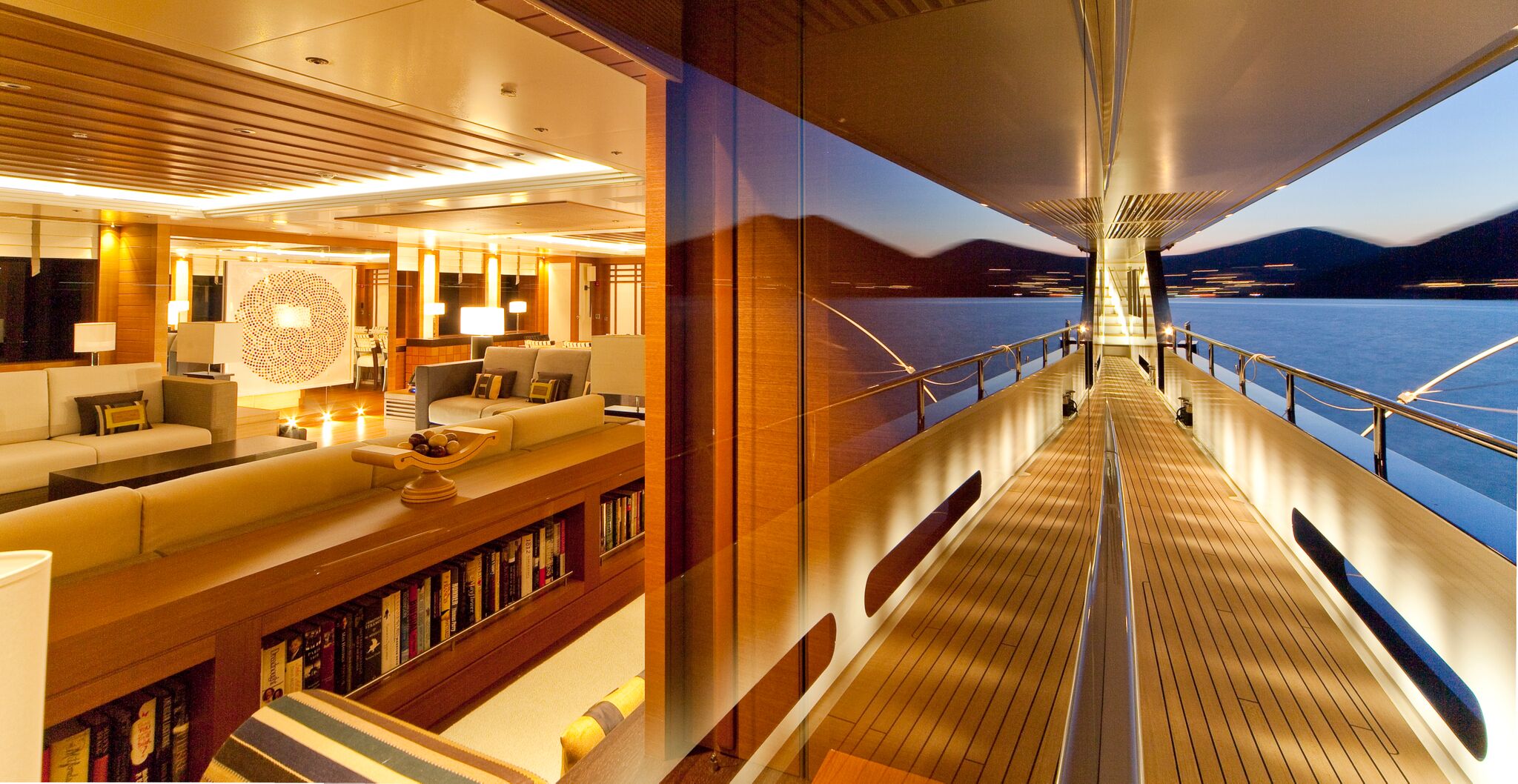 The motor yacht can accommodate 12 guests across 6 cabins. She is powered by engines of 2,367 hp each giving her a maximum speed of 17 knots and a cruising speed of 14.5 knots.
#8. Gatsby
LOA: 30m
Builder: Flippetti, 2014
Best for: Eco-friendly cruising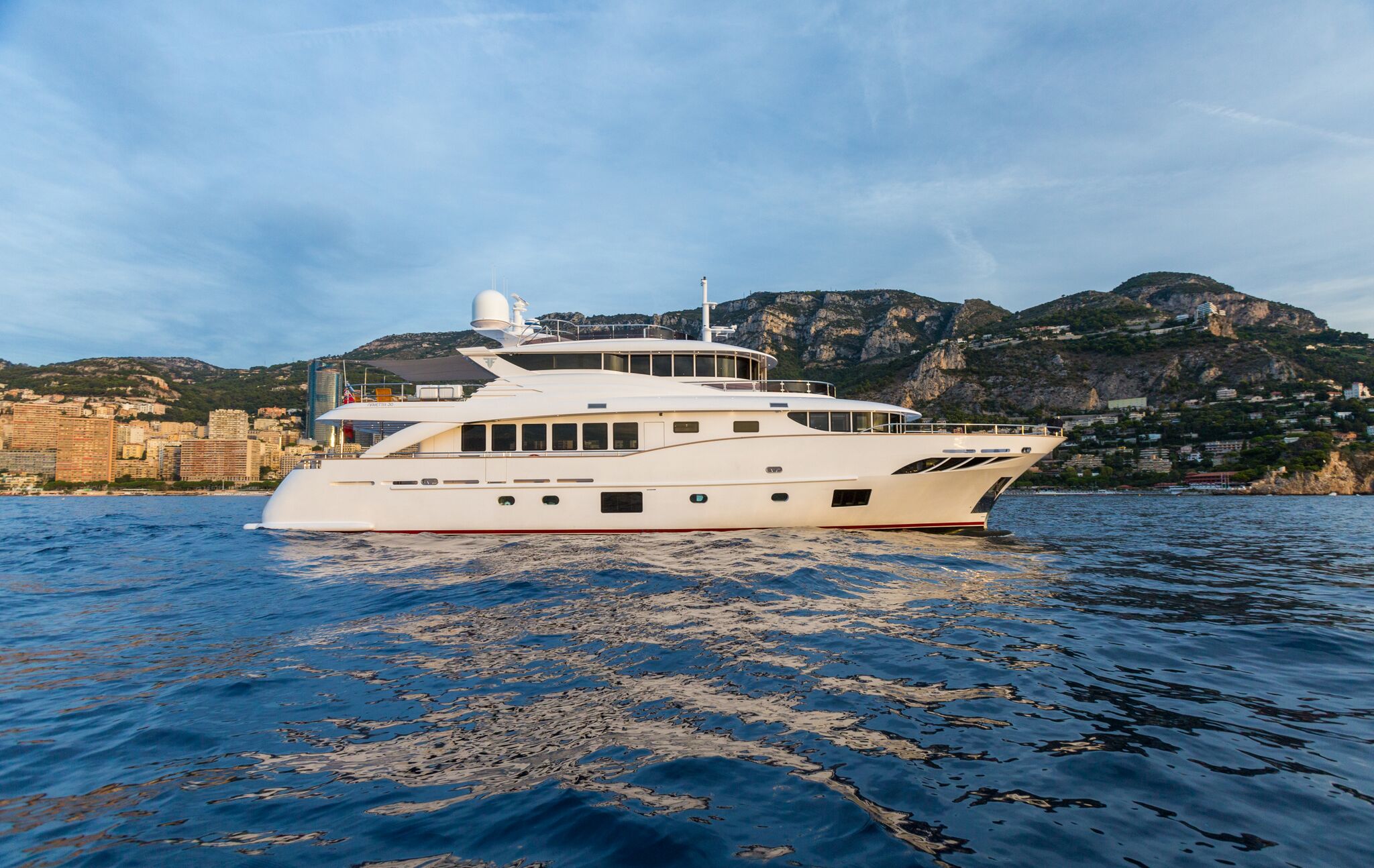 If you enjoy chartering but also like to keep your environmental impact low, Gatsby is the yacht for you. Designed in line with eco-friendly principles, she features a displacement hull, soft, rounded lines, low emissions and consumption, aiming for maximum comfort and maximum green credentials.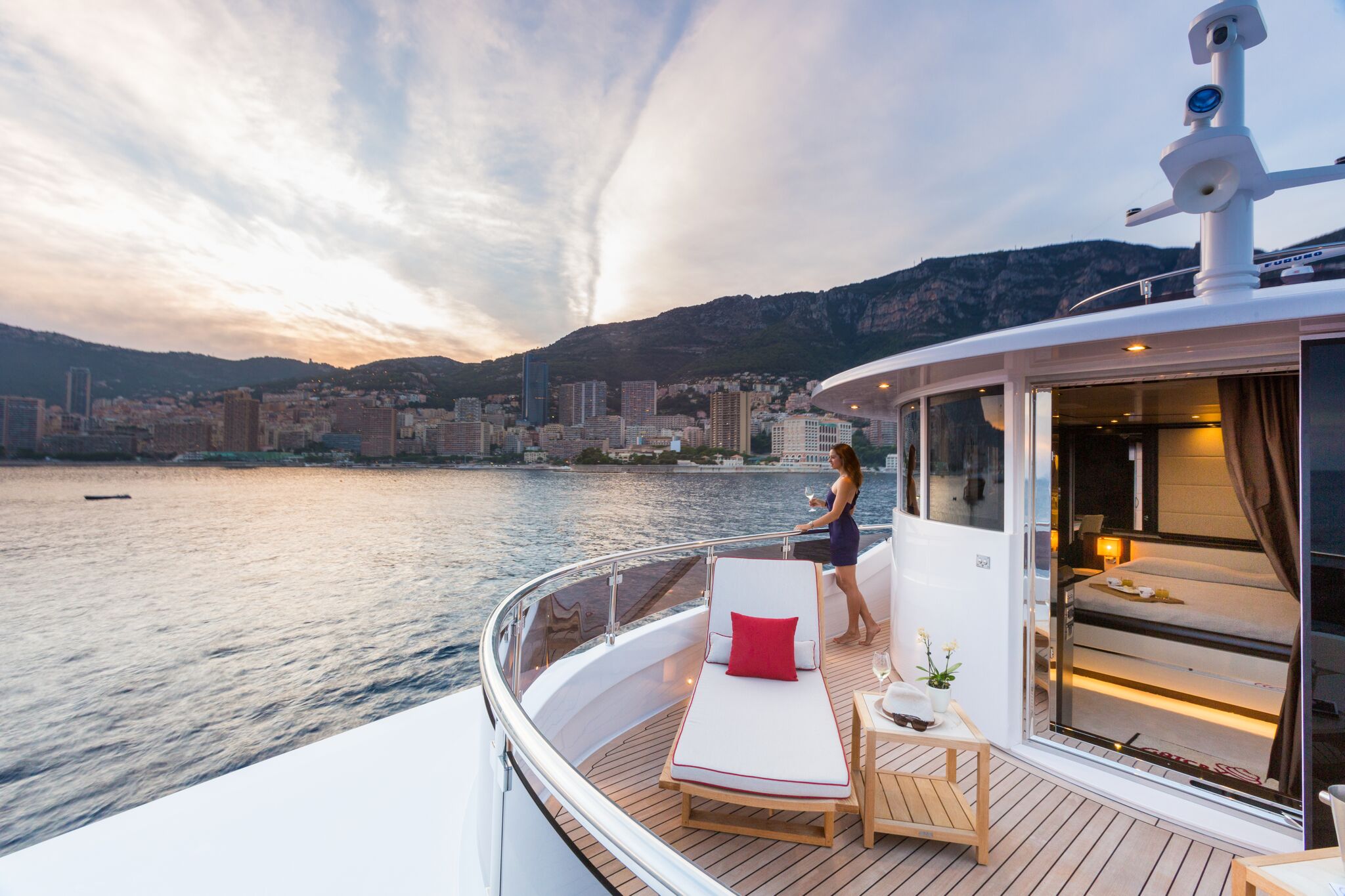 Gatsby has a GRP hull and GRP superstructure. She is powered by MTU engines of 1200 hp each to a maximum speed of 16.5 knots and a cruising speed of 13.5 knots. The motor yacht can accommodate 12 guests in 6 cabins.
To book a charter or find out more, please contact Yachting Partners International at
charter@ypiyachts.com
.
Sponsored by Yachting Partners International
T. +377 99 99 97 97