Turkey-based shipyard, Turquoise Yachts (ex. Proteksan Turquoise), has announced the sale of the 77-meter project NB63 currently under construction at their facility to a European owner. The yacht is due to be launched in spring 2018.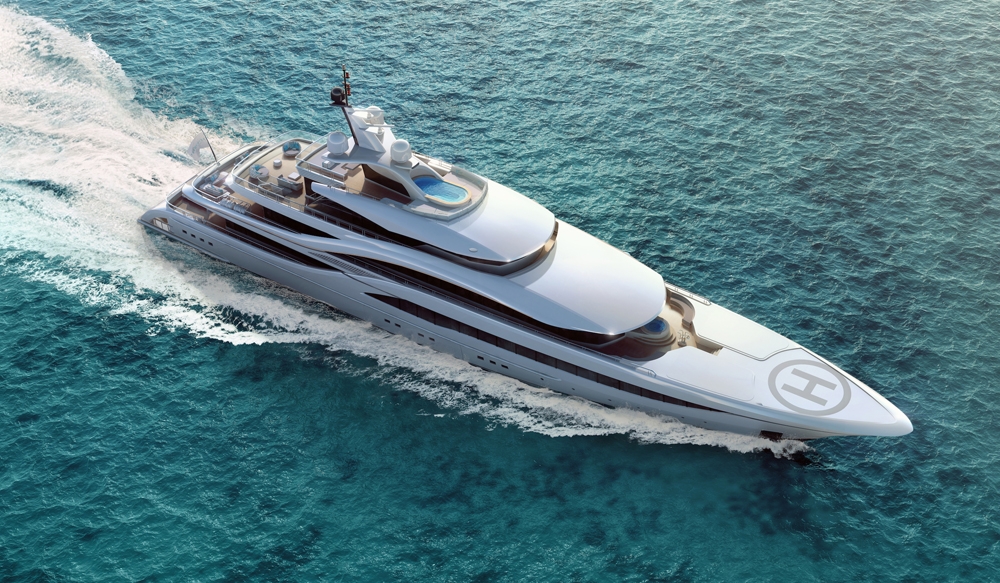 Penned by H2 Yacht Design based on the platform of the
72-meter Vicky
, the NB63 features a 5-metre spa pool on its sun deck, a large beach club with side platforms and a helipad on its bow.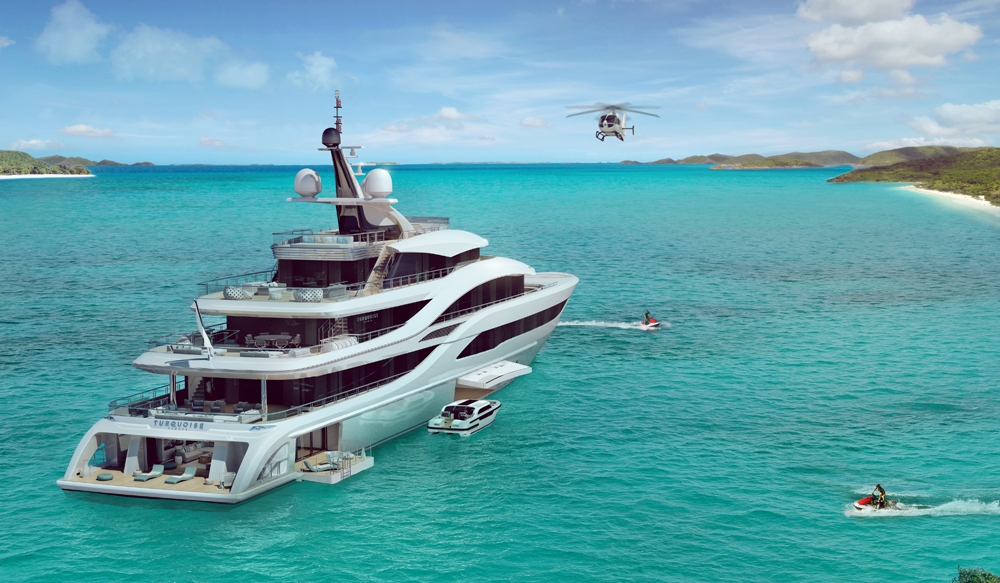 Two custom-built tenders will be located in a special tender garage located in the centre of the ship. These will likely be a 10-meter limo tender and a multipurpose tender of up to 8 meters.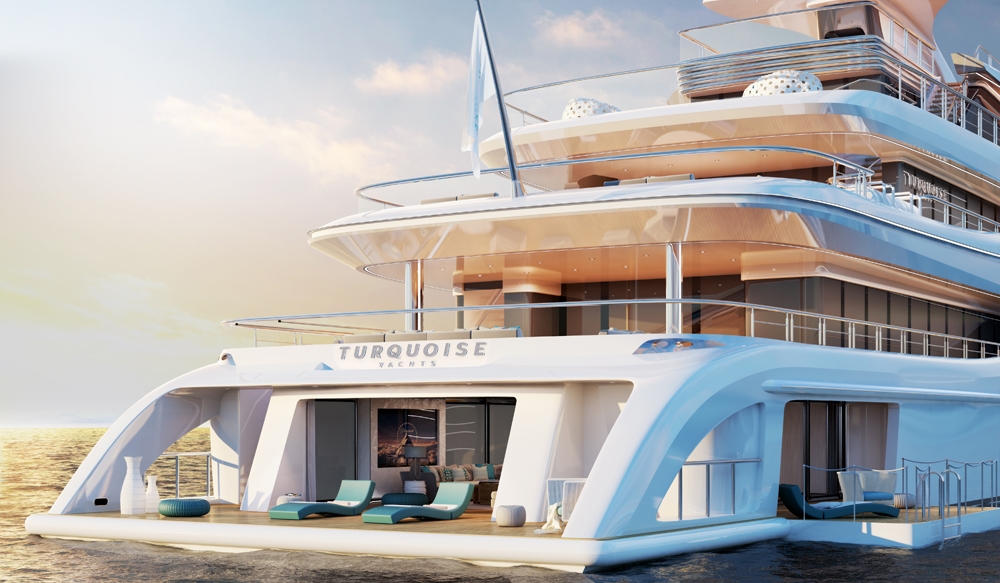 Capable of accommodating 18 guests or staff across 9 suites, the NB63 also features a 100sqm owner's suite on the upper deck complete with an additional cabin for children or staff.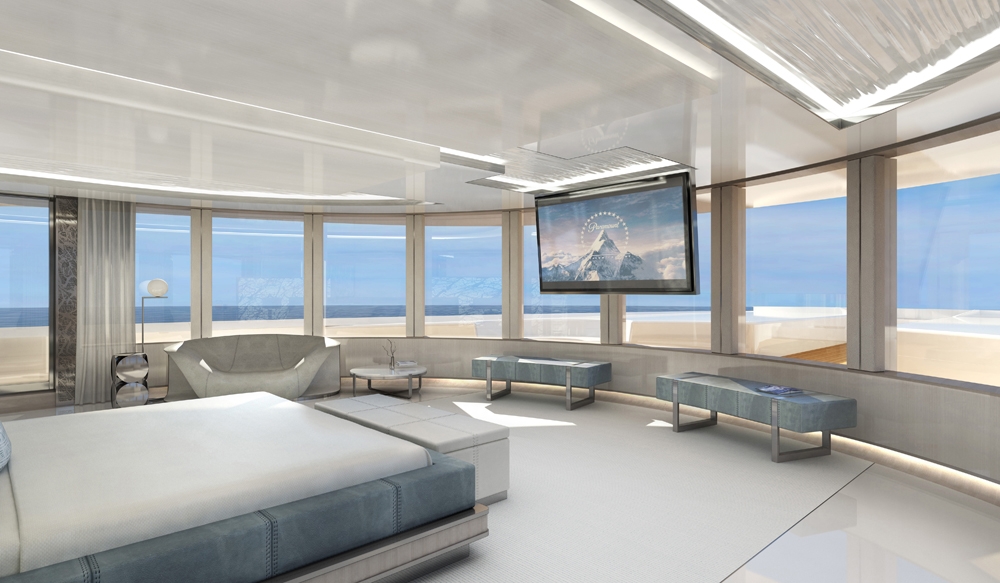 Amongst the yacht's amenities are also a gym, located aft of the wheelhouse, which can also be used as a treatment room.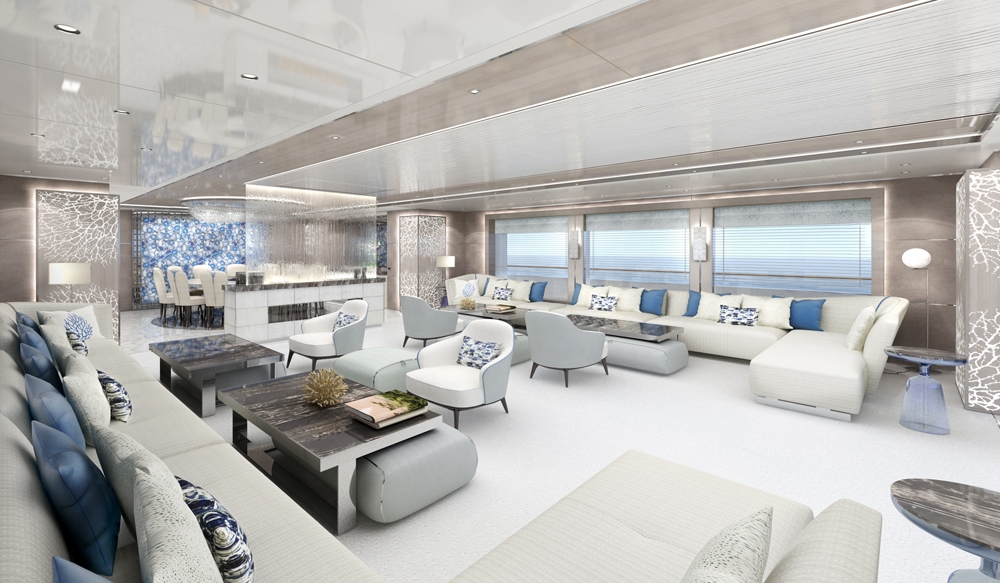 The NB63 will carry a crew of 20 who will have access to their own gym and two separate lounges.