The 69.7-metre charter superyacht
Sherakhan
built in 1966 as merchant navy training vessel by Dutch yard Vuyk, underwent a conversion into a superyacht in 2005. She has recently returned to Holland and has been pictured at Shipyard de Schroef in Terneuzen.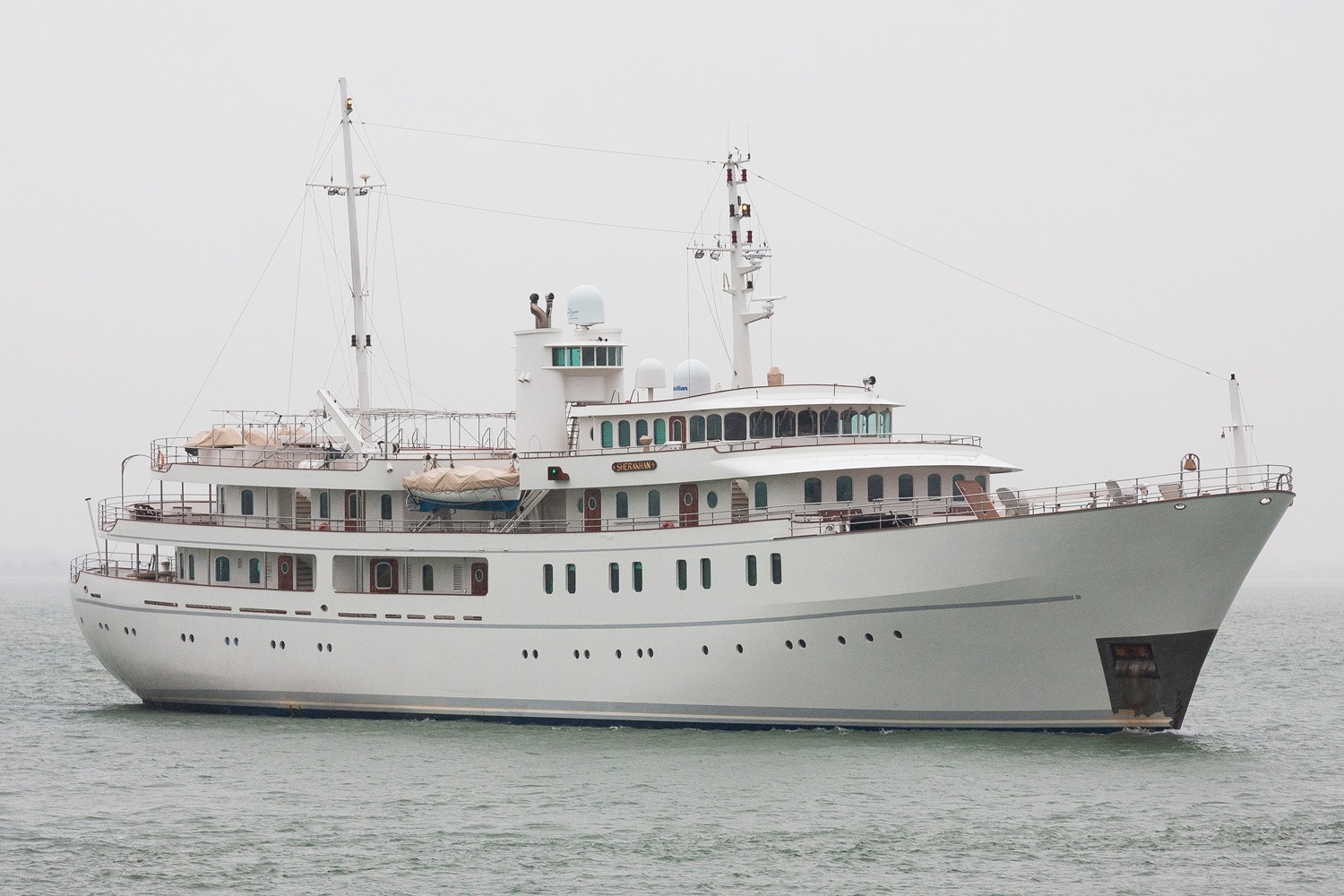 Photo: Dutch Yachting
Back in 1965, the classic yacht started out as Princess Margaret. Her present owner, Dutch hospitality entrepreneur Jan Verkerk, managed to breath a new life into the boat in 2005, when it was rebuilt at his yard and renamed to Sherakhan.
Maintaining the vessel's beautiful classic 1960s lines and style, Verkerk upgraded the interior with Rijntjes Interior Design and carried out a complete technical overhaul.
Certified to accommodate up to 26 guests, with a dedicated crew of 20 including Michelin-starred Chef Toine Smulders, Sherakhan has undergone several more extensive refits, with the most recent one conducted at Icon Yachts in 2017.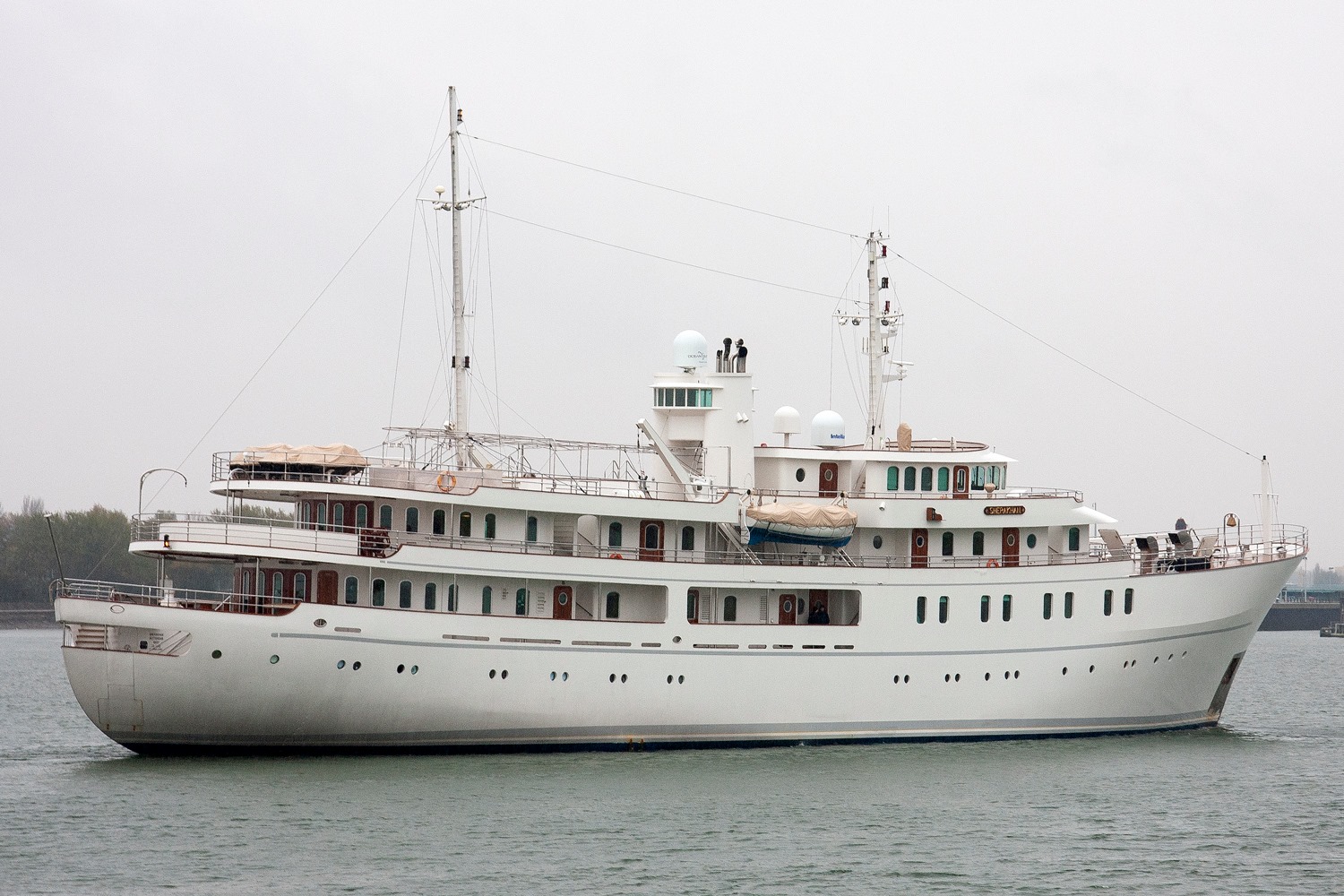 Photo: Dutch Yachting
The most noticeable upgrade of 2017 was the 70-metre hull repainted to a minimalistic white colour from its original vintage blue hue. Along with cosmetic adjustments to the yacht's interior areas and A/V upgrades, her main generators were replaced with low emission ones.
The onboard layout of Sherakhan is trademarked with double-height dining room with galleried atrium, skylight courtesy of the glass-bottomed sundeck Jacuzzi and seating for all 26 guests at a dining table.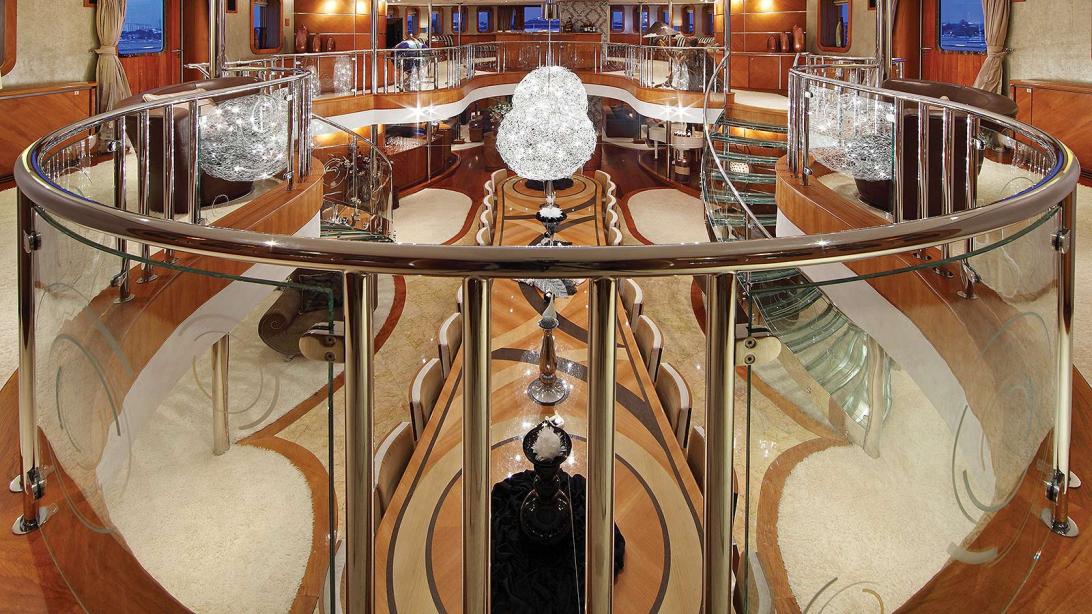 The interior colour palette is calm and neutral, with creams and tan-coloured wood allowing the natural textures and tones to harmonise. The layout comprises 13 ensuite cabins, including a full-beam master suite.
Sherakhan offers a choice of guest deck areas, from the generous wicker seating on the main deck or several loungers on the large foredeck to the stellar sundeck with an 18-person Jacuzzi, wet bar and barbecue, dining tables and multiple sun loungers.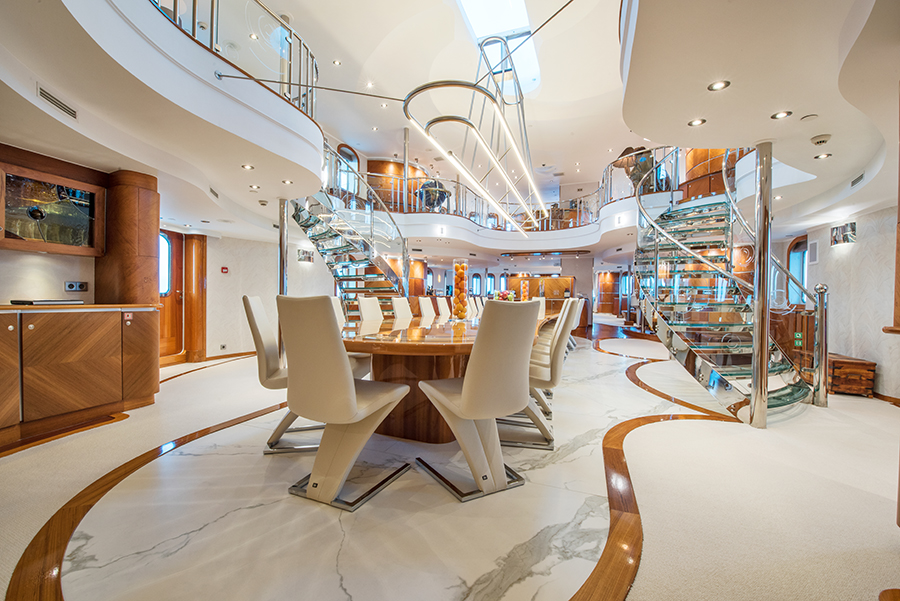 The toy storage can fit a pair of 7.3-metre tenders, three Waverunner jetskis, wakeboards, surfboards, a number of inflatable towables and an 8-metre custom-made slide.
What is more, Sherakhan comes with a full wellness suite including a beauty salon, massage room, gym and sauna.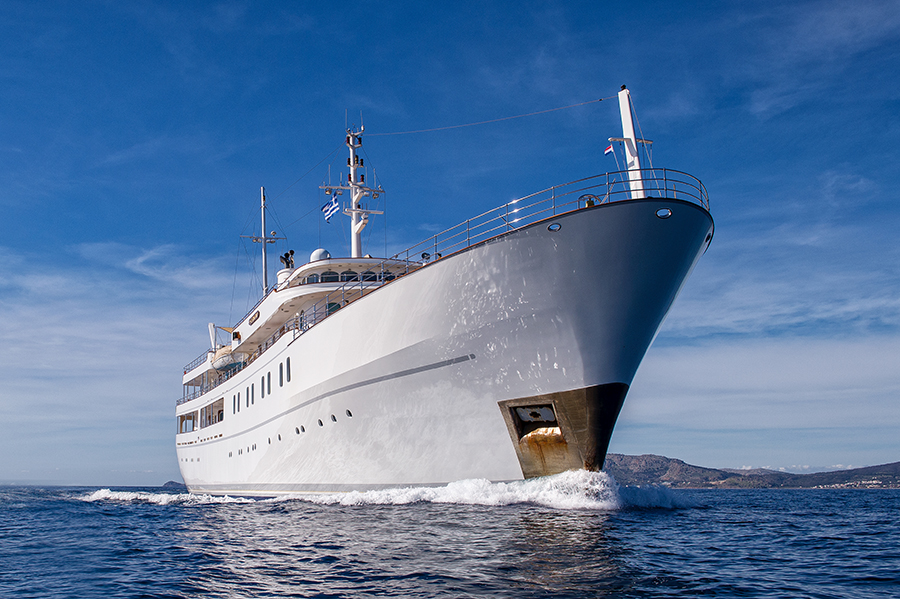 Sherakhan's technical characteristics allow her to cruise to the most remote areas of the planet, accommodating up to 24 guests within her 12 staterooms.
The yacht's winter charter rate starts from $ 425,000. Sherakhan can usually be found in the Mediterranean during the summer season and the Caribbean over the winter. However, she is claimed capable of exploring more remote areas and has many circumnavigations.