German yacht designer and naval architect
Frank Neubelt
and his design studio German Yacht Couture have revealed his latest superyacht concept.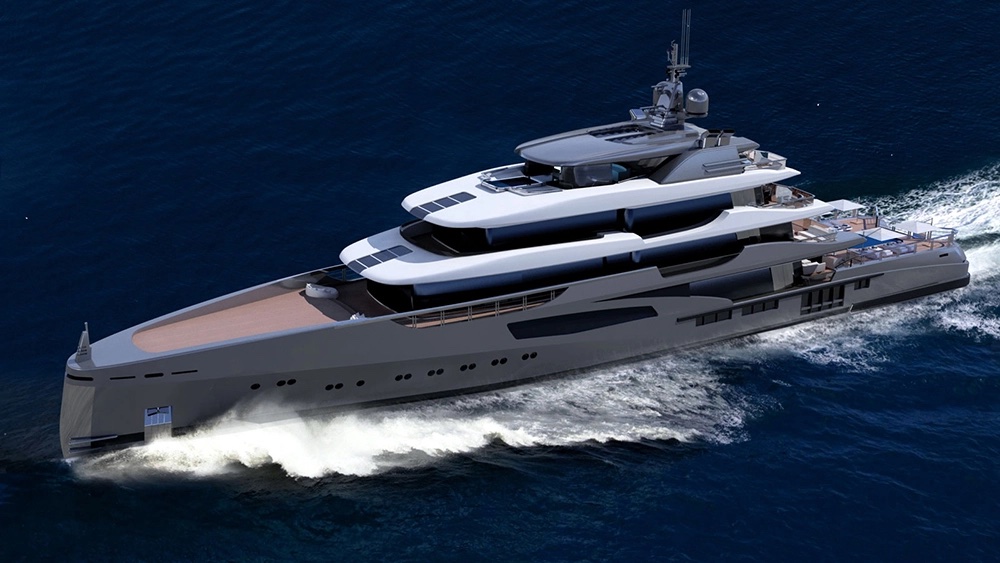 A 70m Screen features two movie theaters on board, a private owner's deck with the private terraces to the fore and aft, 110 sq. m beach club, a sauna, a gym, a hot tub and an eight-meter pool on the aft deck.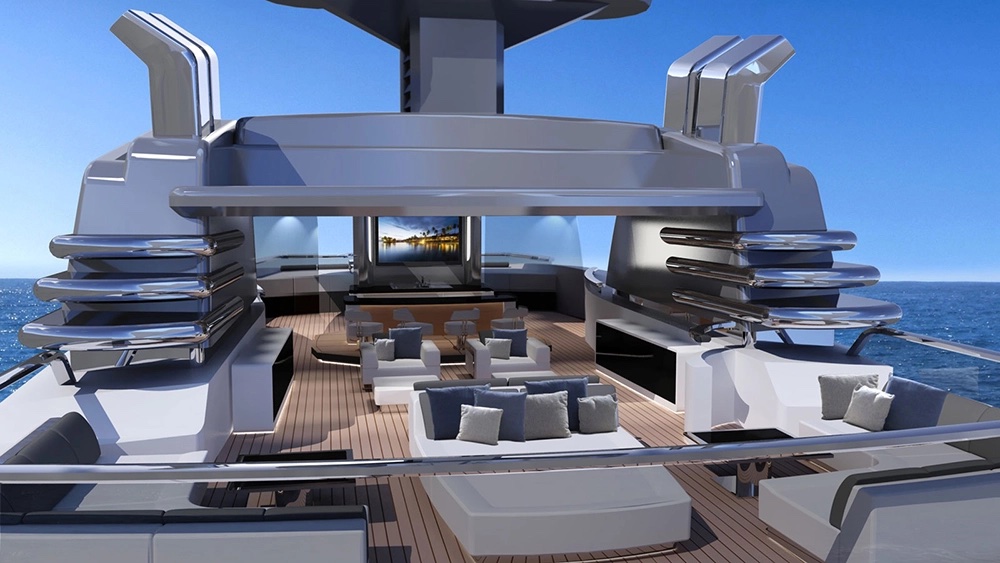 The 1400GT vessel can accommodate 14 guests across seven cabins, which include two VIP suites with the private terraces on the upper deck and four twin cabins on the lower deck.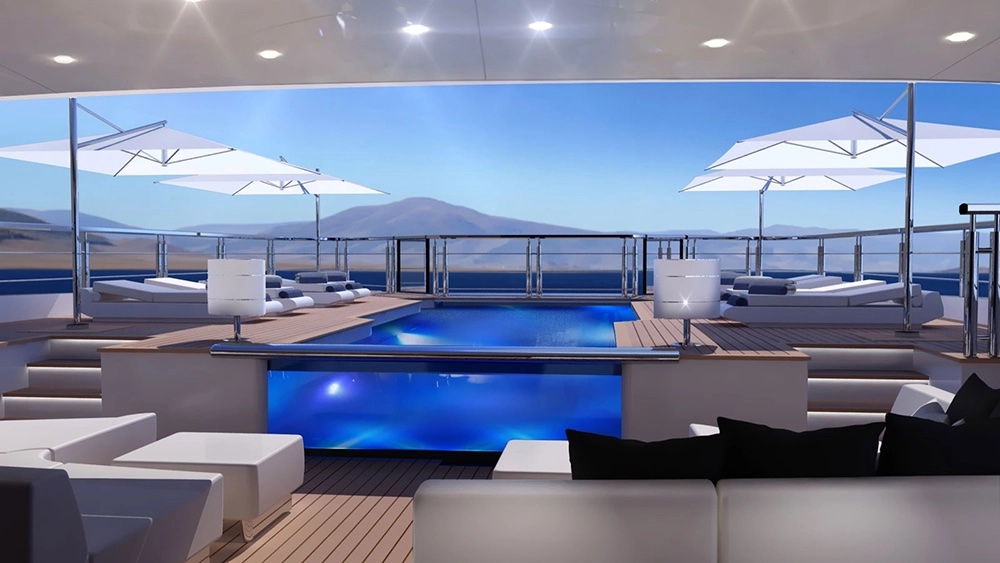 The vessel is made for the family and friend comfortable cruise and exploration with more emphasis on guests privacy, impacted by the pandemic.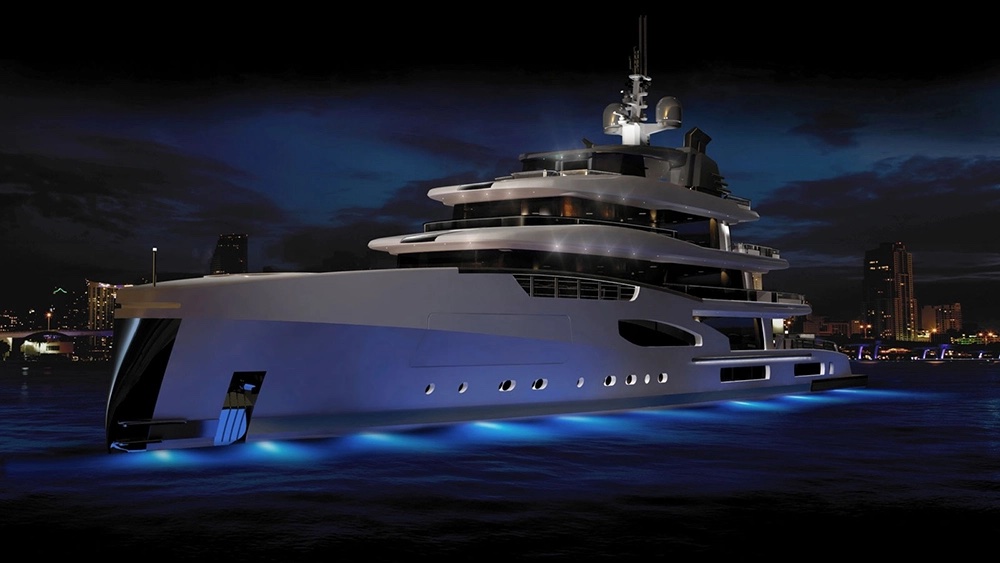 Screen has a number of toys and a nine meter tender. Powered by four Rolls Royce electric-diesel engines, Screen has a top speed of 18 knots and a range of 9,000 nautical miles at 10 knots.
Credits: German Yacht Couture