At the end of September, the
69-metre Amels superyacht Lady E
(ex. Lady S) arrived in Pendennis Falmouth for an intensive winter refit programme that will see her leave at the end of next spring with extra 6 metres added to her length overall.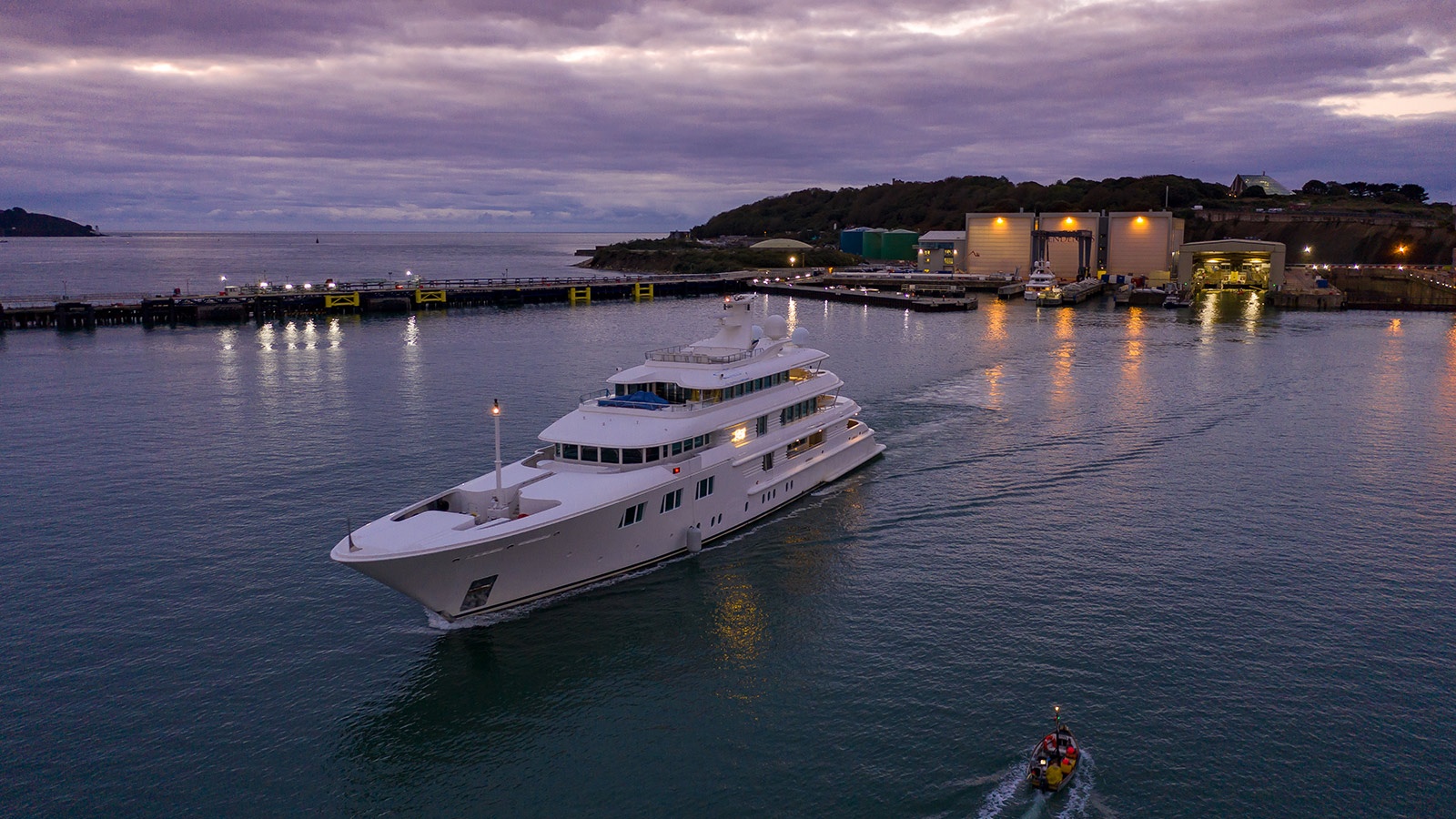 The owners' team and Pendennis have worked hard to preserve the yacht's original lines, sympathetically extending both her lower and main decks to create an additional 120 sqm of guest space on-board.
Post-refit, the popular charter yacht will boast a 60sqm beach club complete with bar, sun loungers and guest seating area on her lower deck. Her main deck will see a reconfigured guest seating area complimented by the addition of a sun pad with an integrated skylight.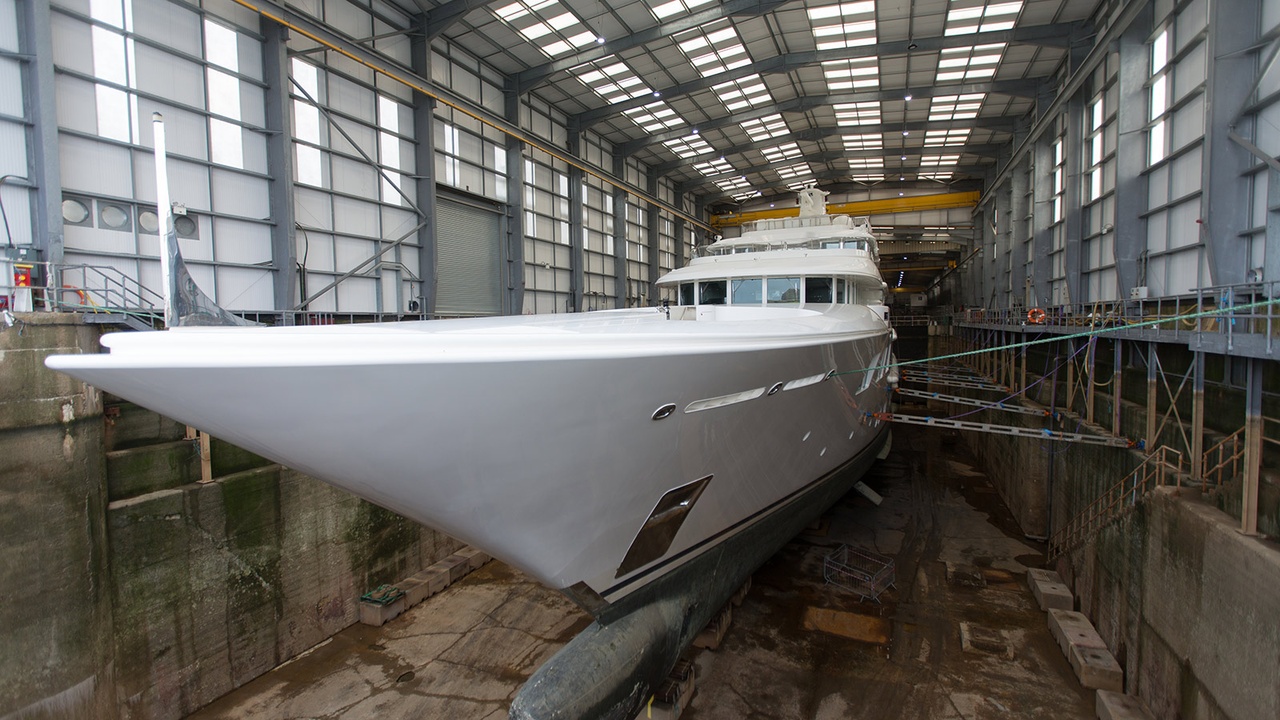 Running alongside the major structural modifications is a programme of comprehensive engineering and AVIT work. This will include new generators, an exhaust system, shorepower converter and AVIT equipment throughout the vessel, as well as servicing and maintenance on all other equipment in the yacht's engine room.
Lady E
was built in 2006 to designs by Walter Franchini Architetto. With a beam of 12.8 metres and a draft of 3.6 metres, she features a steel hull and aluminium superstructure. Accommodation on-board Lady E is provided for up to 12 guests across 7 cabins. Her current maximum speed makes 17 knots, with a cruising speed of 15.5 knots.