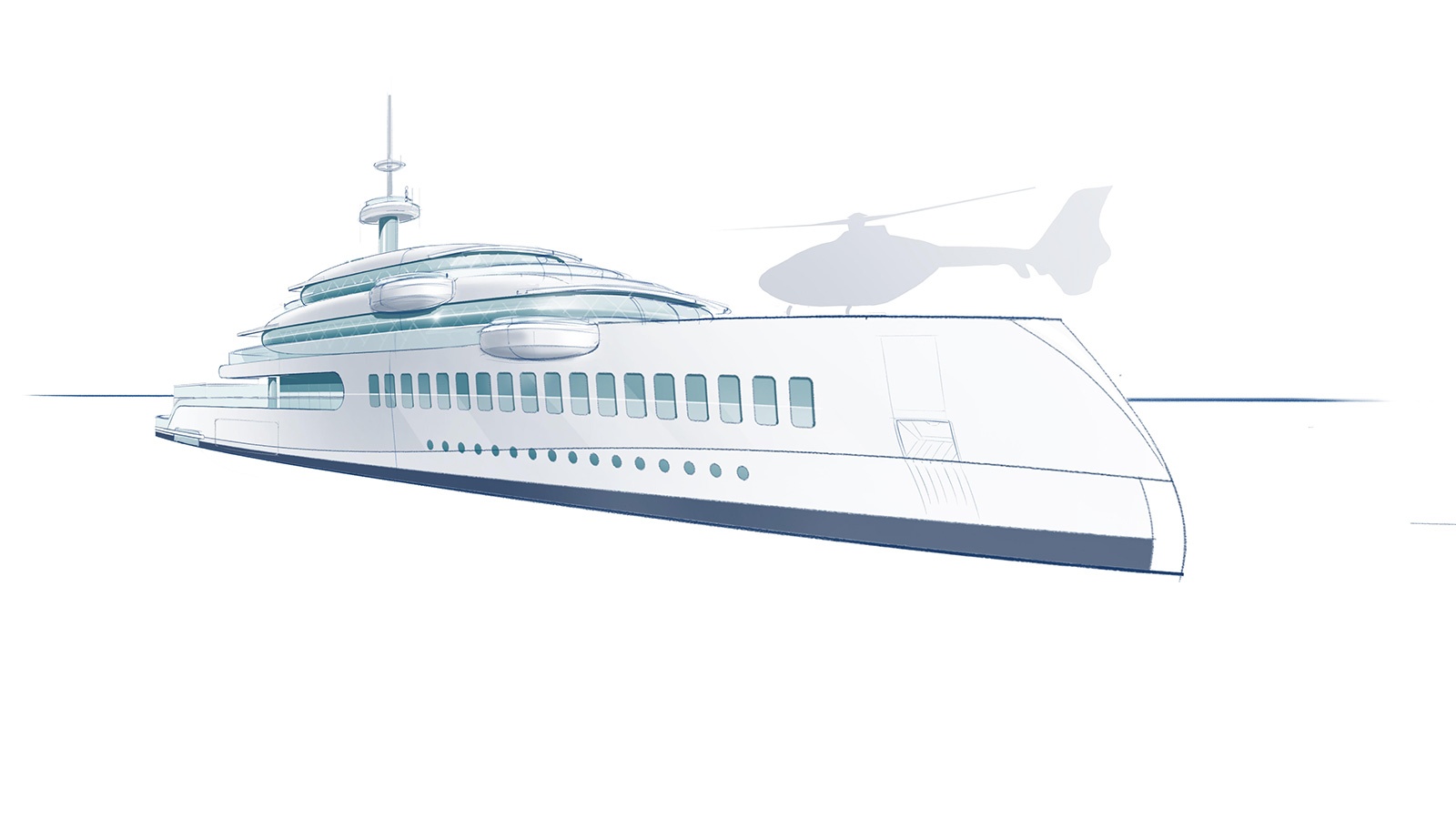 The vessel with a beam of 12 metres will be built on a steel hull and aluminium superstructure. The design project meanwhile was developed with a female American client in mind, capable to "facilitate partying by day, becoming zen by day."
Silence' key exterior features comprise a hanging pool aft, supported by a glass structural pillar in the centre. Then, a stage for dancing and sunbathing, accompanied by a spacious beach club would sit below. The yacht will also be fitted with a touch-and-go helicopter landing pad forward, a hydroponic garden and crow's nest.
Thanks to Silence' tender lift platform system, the passengers will be able to board tenders while they are still on the platform, lowering them down into the water safely without the need of a crane.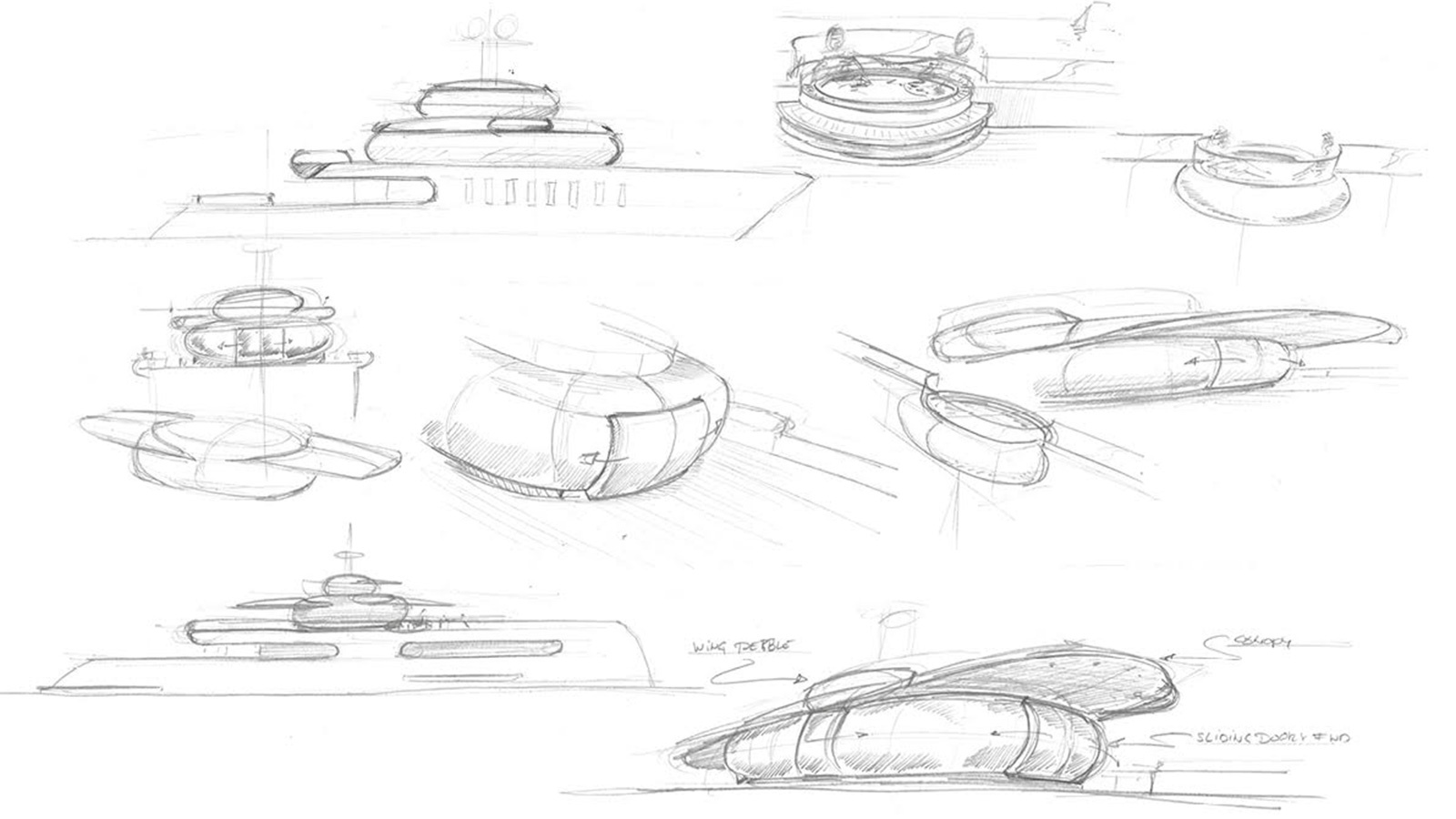 Indoor attractions comprise a spa, main deck bar and underwater lounge. Furthermore, Silence will come equipped with a significant eco feature that would be deployed to remove plastic from the sea when the yacht is afloat. Special stores beneath the lower deck will be used to store plastic until it can be disposed of at shore.
The yacht will have accommodation capacity for up to 12 guests within four double guest staterooms and a full beam-VIP on the lower deck, along with a master suite fitted with a spa pool on a private deck. In addition, crew capacity on-board amounts to a staff of 18.
Silence will be powered to a top speed of 16 knots, along with cruising speed of 14 knots and a range of 5,000 nautical miles while at 12 knots.
Images: Feadship.