Francesco Struglia Design
has unveiled its latest concept, a 61-meter superyacht called Necklace, which draws inspiration from high jewelry. The design features a striking silhouette that is both eye-catching and customizable to suit the owner's preferences.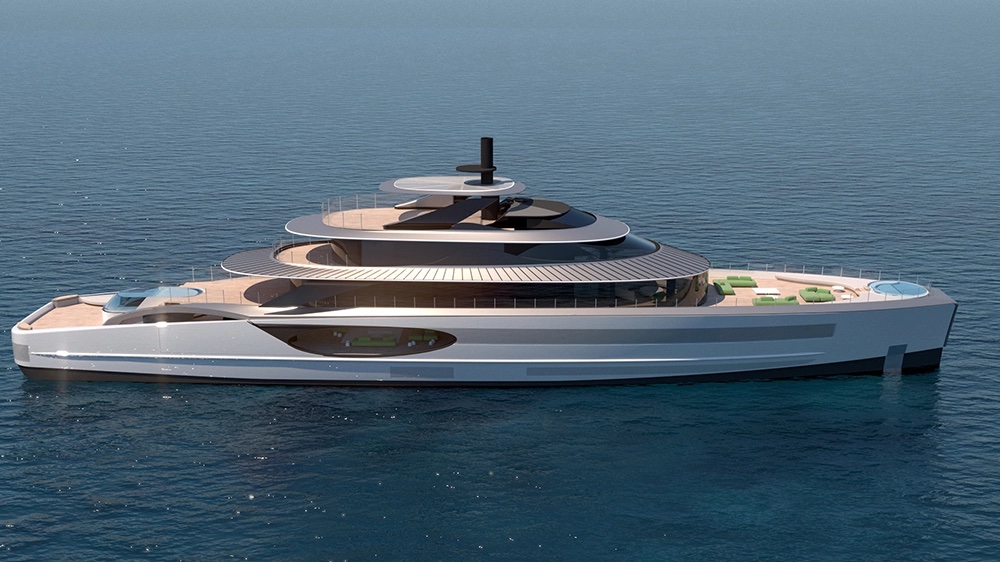 The superyacht boasts two sprawling common areas, one of which is a semi-enclosed lounge of around 400 sqm that includes fold-out terraces, a beach club with an infinity pool, and a spa with a gym. The second common area is a salon on the upper deck of roughly 180 sqm, which features a double-height greenhouse, known as the "green lung of the yacht."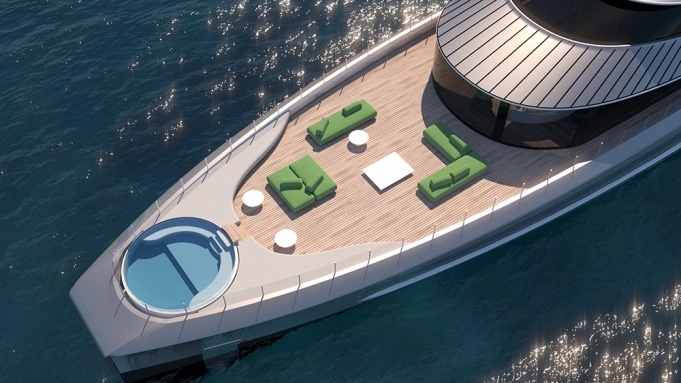 The lower deck guest area covers around 240 sqm and can be configured with seven or five cabins, while the owner's apartment takes pride of place on the upper deck, complete with a private terrace for uninterrupted ocean views.
The vessel also features a cinema and cabins for 10 crew members. The Wheelhouse sits at the top of the yacht to provide the captain with the best vantage point, and a sun lounge forward sports another pool in which guests can soak in the water and take in the views.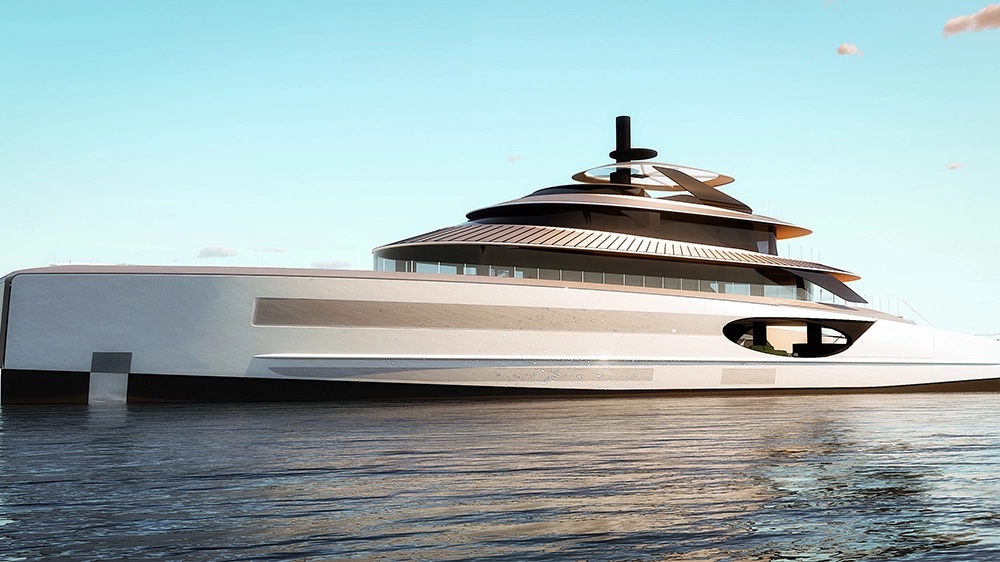 Struglia says his firm will work to ensure that the superyacht is built efficiently and sustainably, focusing on new forms of design and assembly to lower costs and safeguard the future disposal of materials.
Credits: Francesco Struglia Design