In the early hours of August 7, 2019, the 56.39-metre superyacht Lady D, anchored at Phuket Grand Marina, Thailand caught fire. The extent of the damage remains unclear, although the fire has been confirmed extinguished and all crew members left the ship safely. No injuries have been reported so far.

Local officers of Paklok subdistrict were notified of fire at 8.30am, reports The Nation Thailand. Arriving in port, the firefighters discovered at first, Lady D was moored 500 metres beyond the furthest extremity of the port, making fire fighting efforts difficult.
The officers had to order the yacht crew to cut her ropes in order to prevent the fire from going down the rope and spreading on the vessels nearby.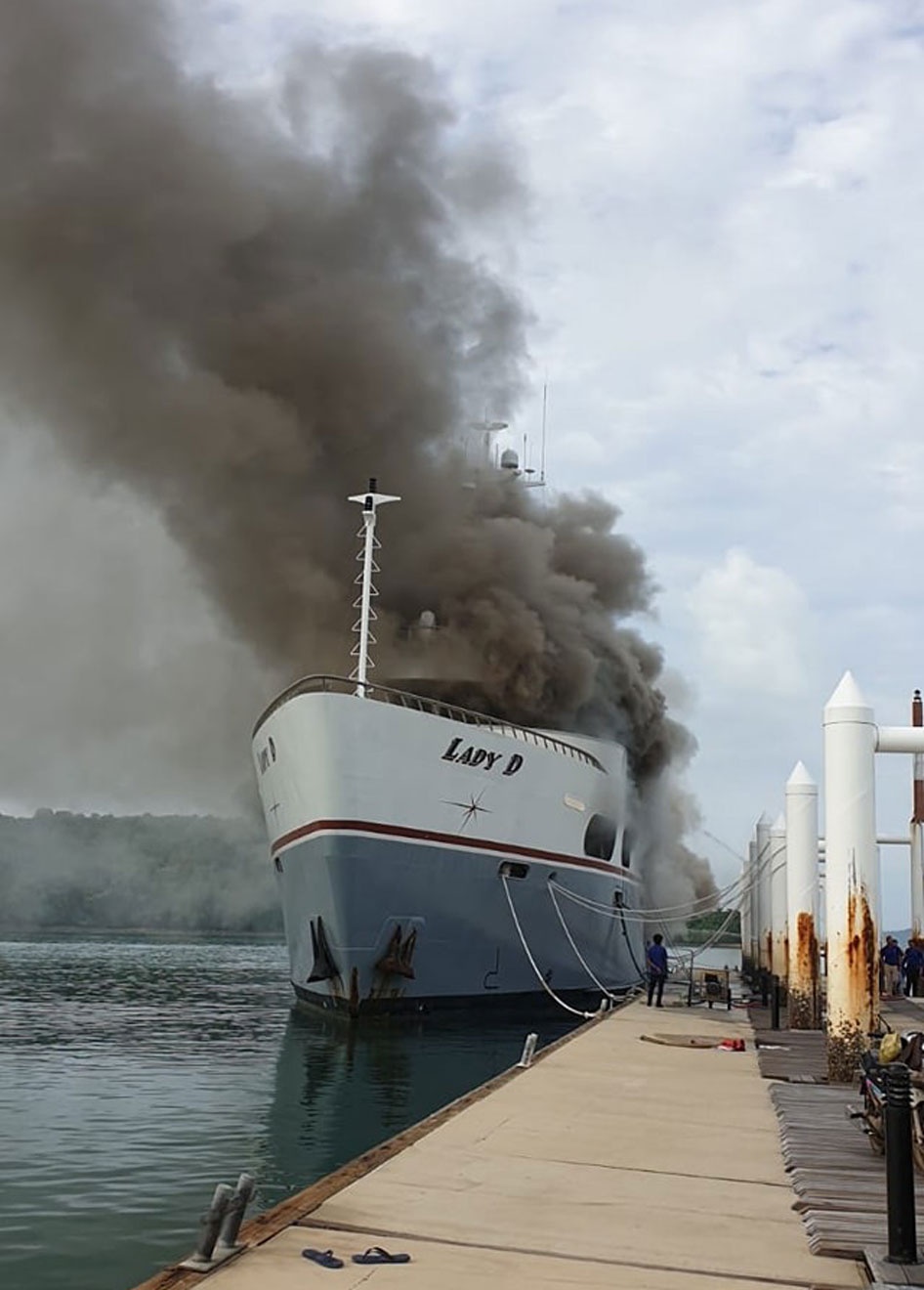 Photo: Asia Pacific Superyachts
Punya Sompoarat, municipal mayor of Paklok, stated that the owner was not in Thailand, while a small crew was left left behind to monitor the vessel.
According to the report, the fire started at the stern of Lady D, quickly spreading over the upper floors despite the crew's attempts to stop it using fire extinguishers.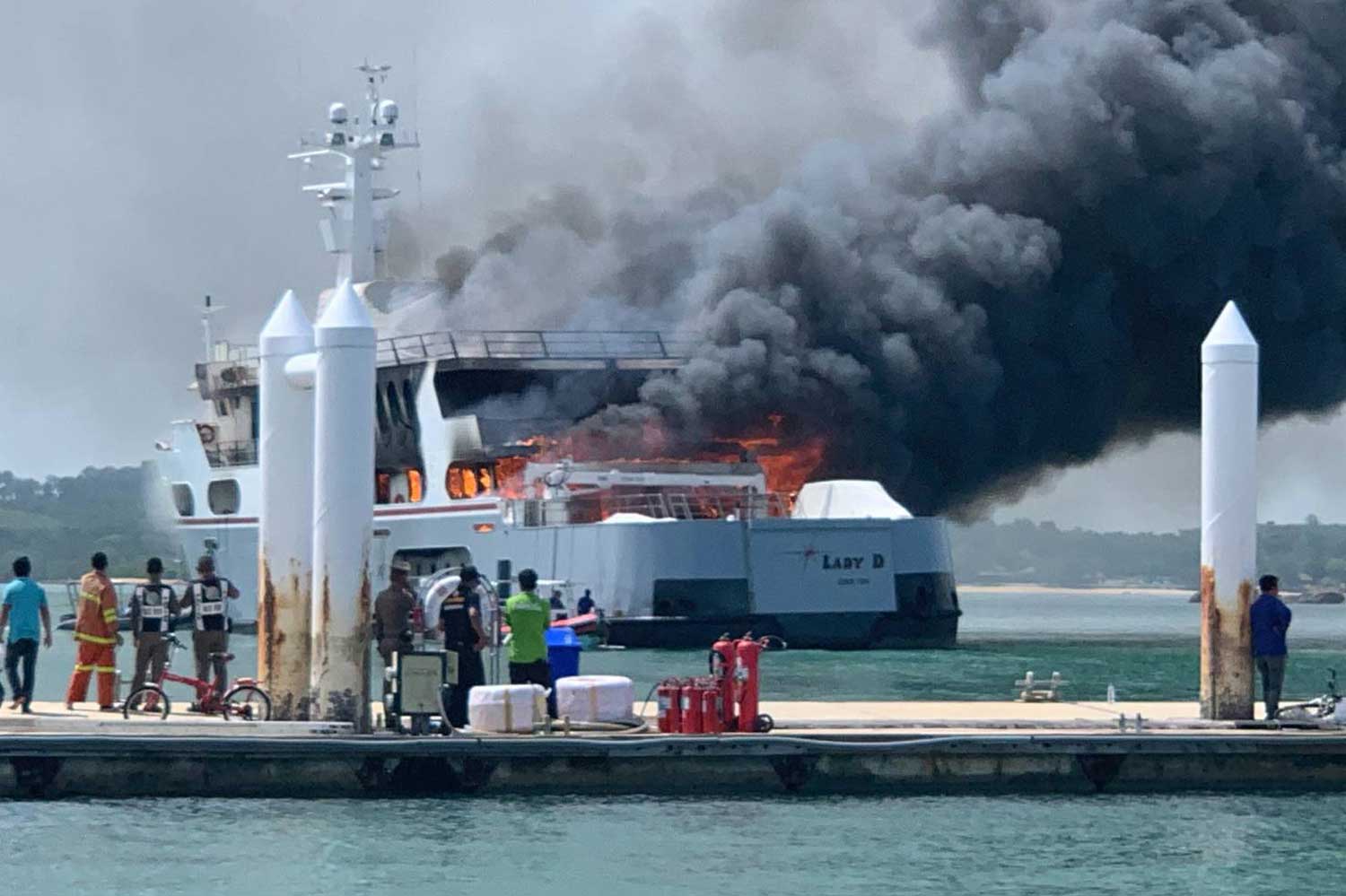 Photo by Achadtaya Chuenriran
The cause of the fire is still unknown and an investigation is underway, reports The Phuket News. Head of Thalang district police Pol Col Theerawat Liamsuwan told Bangkok Post that the British-registered yacht was captained by Canadian national, Ted Blenkers and had a full fuel tank when the fire occurred.
The authorities planned to tow the yacht to the nearby uninhabited island of Koh Nang in the afternoon for safety reasons.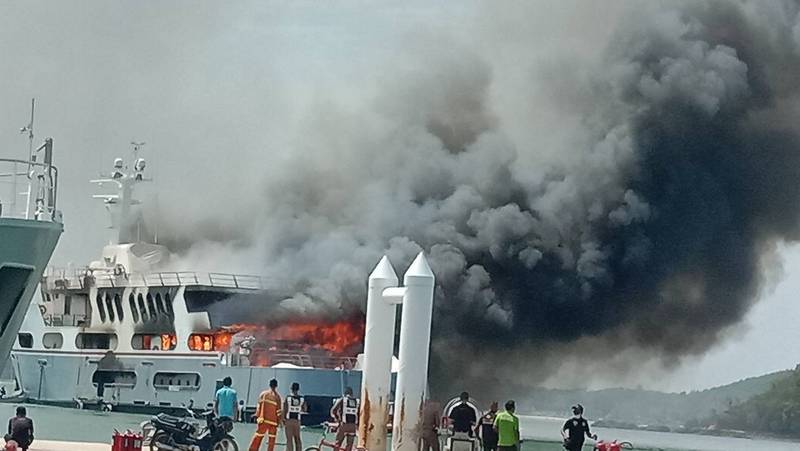 Lady D was originally constructed in 1976 as a US Coast Guard Inspected, ABS Classified, and Load Lined Offshore Oilfield Supply Vessel. In 1989, she was reconfigured and converted to an ocean-going yacht.

The superyacht underwent recent upgrades to her mechanical systems and hull in 2005-2006. She can accommodate up to 24 guests on-board.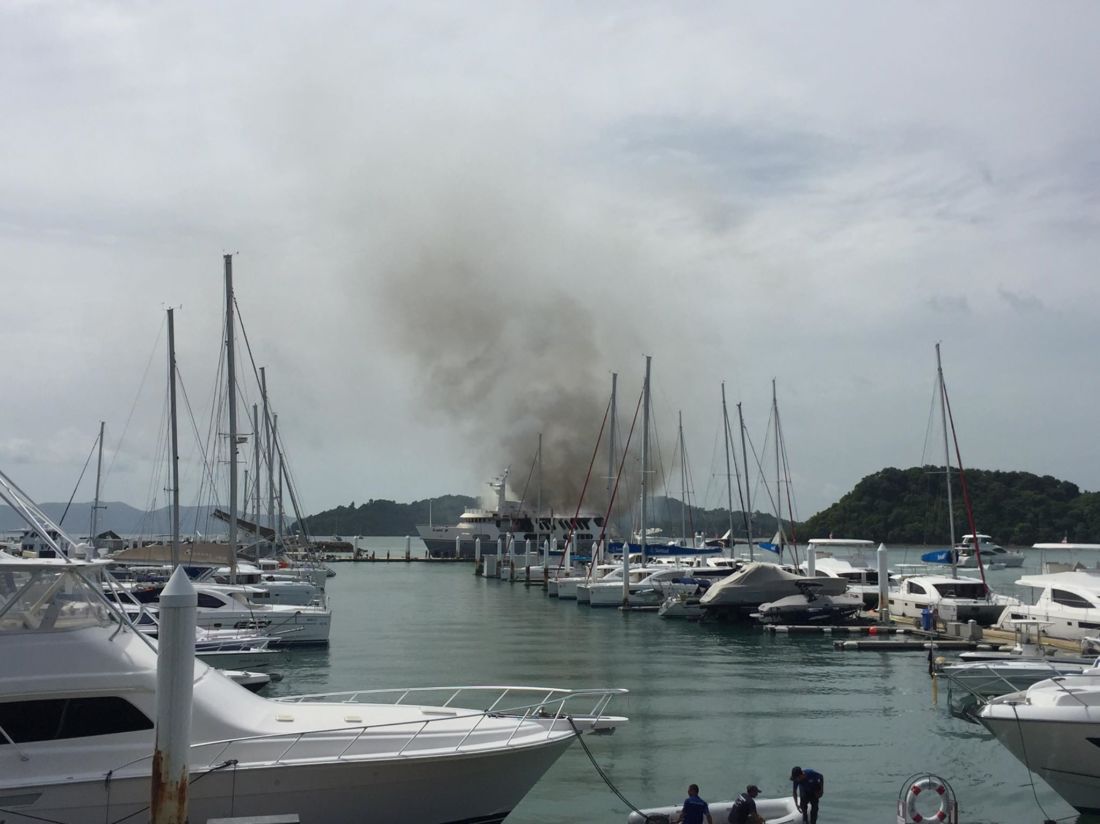 Powered by Wartsila engines, she reaches a maximum speed at 13 knots and a cruising speed of 10 knots, with a maximum range of 12,000 nautical miles.
As of April 2019, the vessel was listed for sale asking EUR 5 million. Currently, the yacht is stated unavailable.