Istanbul-based yacht builder RMK Marine has announced that construction of project XXL, a 55m explorer yacht, is underway.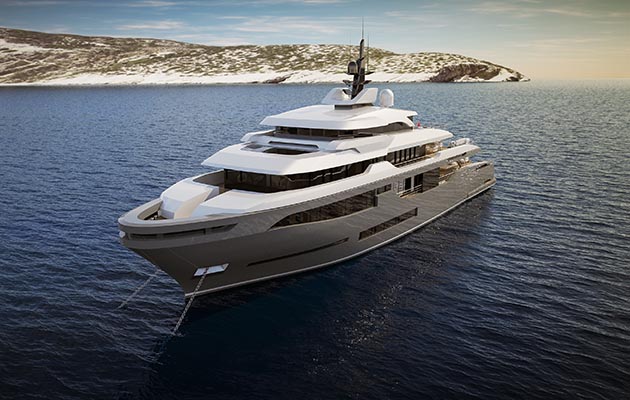 The Turkish shipyard has teamed up with Hot Lab for the design of this project.

Building work on the vessel is well underway, with completed hull construction and developed engineering. This spacious and modern 55m superyacht represents a highly attractive opportunity for a buyer who wants all the advantages of an explorer superyacht with custom interior and superstructure, but with a delivery time that is significantly shorter due to the construction work already carried out.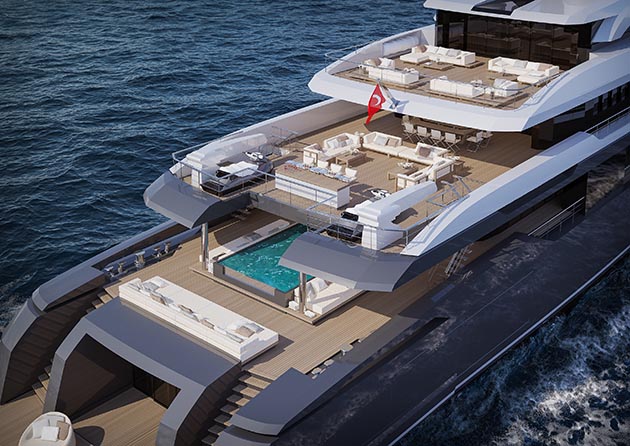 Yacht division director Ozgur Numan says:
The 55m XXL is an exceptional superyacht with design that emphasises all the great attributes of a contemporary explorer yacht. The robust lines are complemented by an efficient and highly seaworthy hull design, as well as vast interior and exterior spaces. This combination results in an extremely elegant explorer superyacht able to take the owners wherever they dream to cruise
The superyacht incorporates more than 700sqm of guest areas and can sleep up to 12 passengers, as well as a crew of 16.
Performance wise she provides a range of 6,000nm at a cruising speed of 12 knots.