Russian billionaire, Oleg Deripaska has launched a 50m motor yacht named Selenga on Lake Baikal according to
Life
.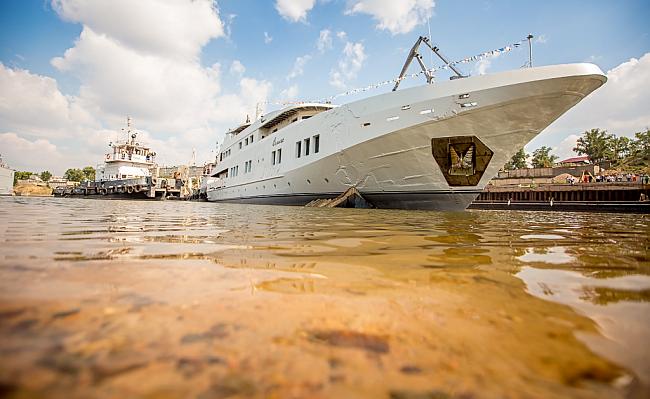 Selenga's build process started in an Ulan-Ude based shipyard in 2007 but was then put on hold in 2009 with the start of the financial crisis. Selenga's hull and superstructure were eventually completed by 2014 but shallow rivers prevented the yacht from being taken to her intended place of use, Lake Baikal.
The yacht was eventually brought to the lake in 2015 in a custom-built dock to begin the interior fitting process. Designed by Igor Lobanov, Selenga can accommodate 12 guests in one master, 2 VIP, 1 twin and 2 guest cabins.
A dining table is located on the sundeck along with a lounging area and a television. On the upper deck, an outdoor sitting area can be found, aft of the yacht and a sky lounge with a dining table is located further amidst ship. Further ahead is located the master cabin, split into two by a glass door with a king size bed on one side and a yoga room on the other. The captain's cabin and the bridge are located further to the bow.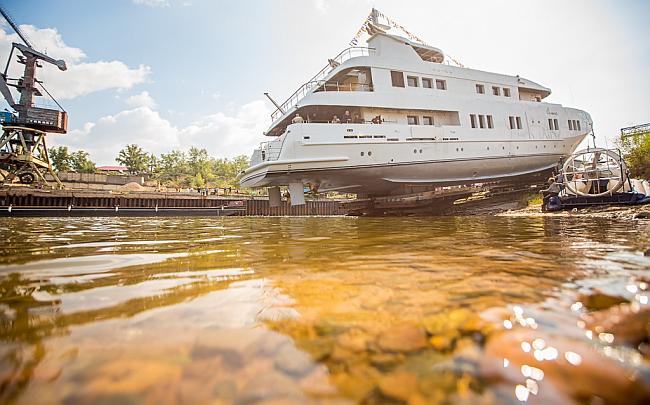 Launch of Selenga in 2014
Forward, on the main deck are a VIP, a twin and two guest cabins. Another dining table is located aft of the cabins, along with the main lounge. A spa with a large jacuzzi, sauna, bathtub and turkish bath can be found on the lower deck.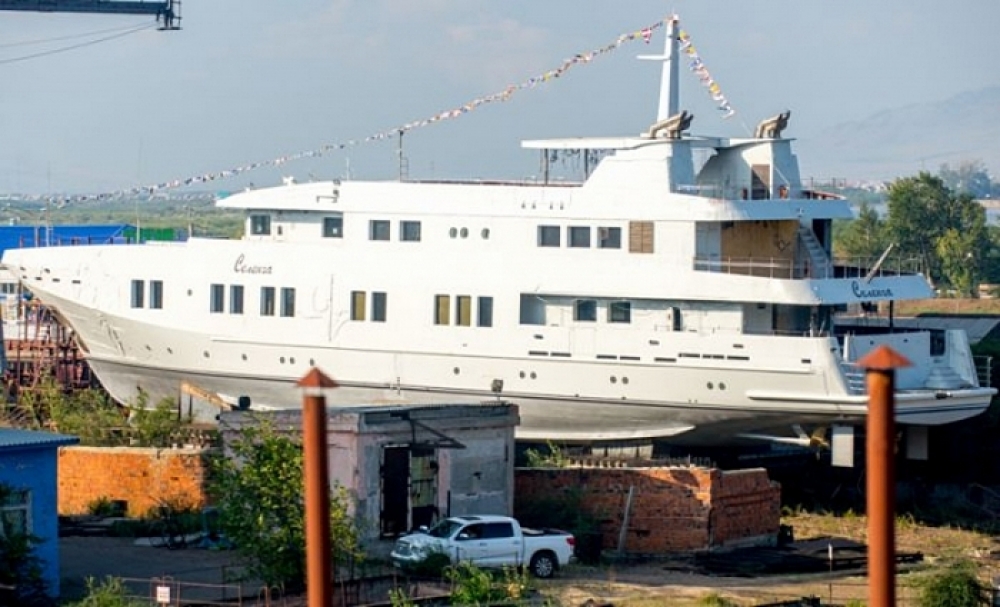 The yacht is now believed to be nearing delivery to her owner. Located in southern Siberia, Lake Baikal is the largest freshwater lake by volume in the world and contains nearly 20 percent of the world's unfrozen surface fresh water. Temperatures vary from an average -20 degrees in winter to an average 18 degrees in July.
Photos by Life, FleetNews