#1. SAY 29E

SAY 29E is currently the world's fastest e-boat with an average speed of 89 km / h. Her hull made of pure carbon composite weighs just 380 kg.
This low weight allows for sports car-like acceleration, even with a 350 horsepower engine. With the 483 hp-strong top engine the SAY29 Runabout can even reach maximum speeds of up to 60 knots (115 km/h).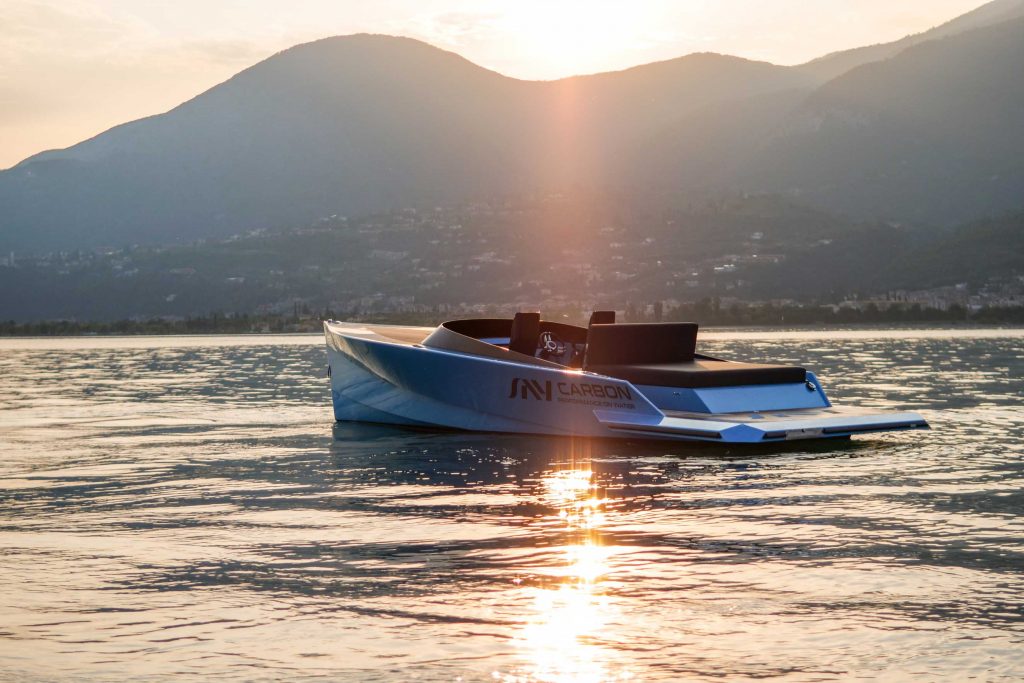 The SAY29E reaches a top-speed of 48 knots and high-class performance of 360 kW. The design, characteristic wavecutter bow and side wings of this model's ultra-light carbon hull ensure maximum stability – even at high cornering speeds. Plus, the hull guarantees easy handling, even in waves.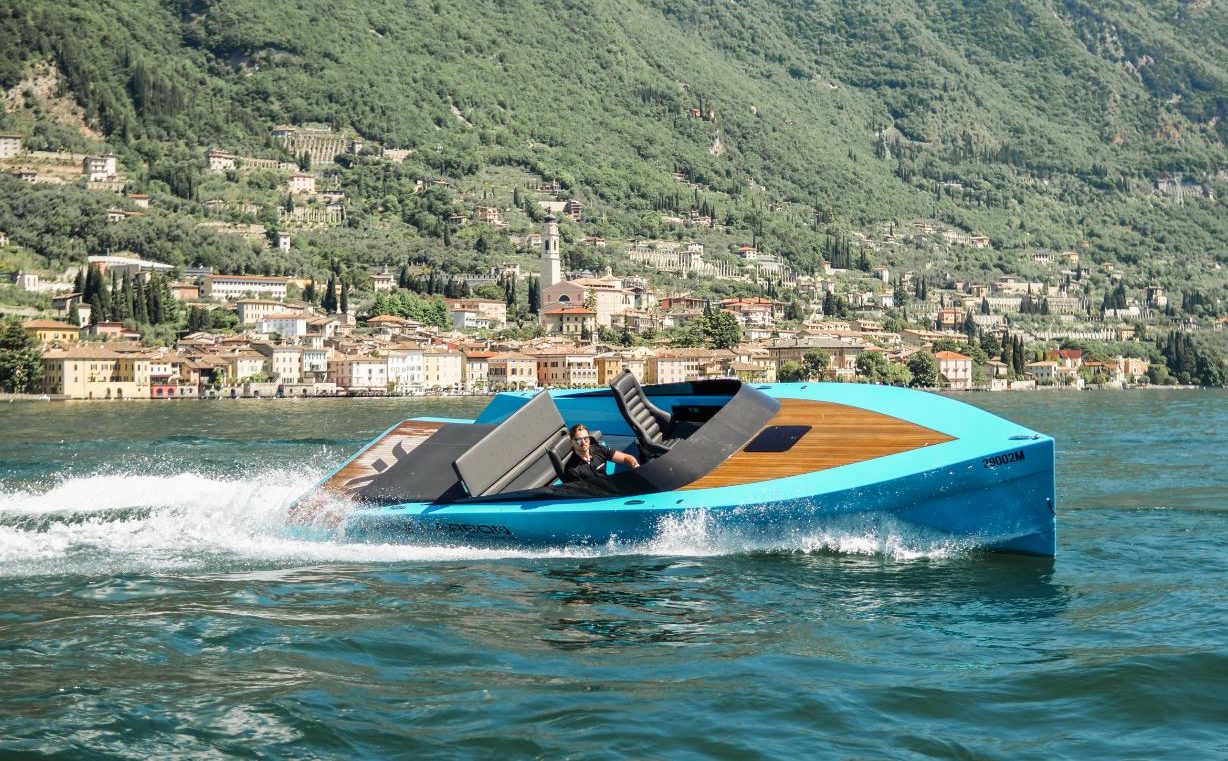 SAY offers various engines and customers can choose their preferred paint and equipment for both 29 Runabout versions.

#2. X-Shore Eelex 8000
This functional design has an impressive carrying capacity of 2500 kg, which gives owners the ability to transport several passengers or heavy equipment. A stepped case protects passengers from wind and spray, while reducing power consumption by 35 percent.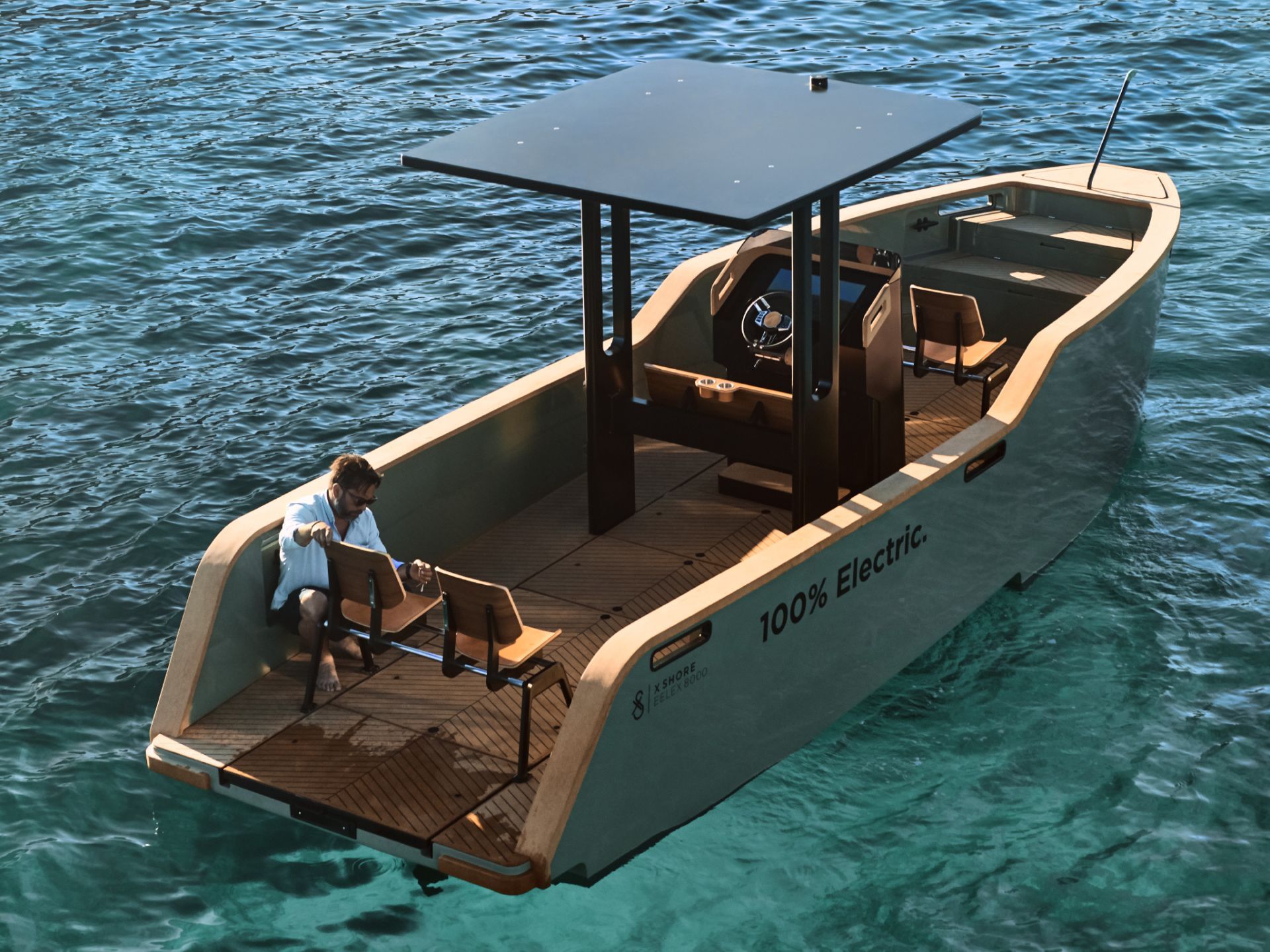 The X-Shore Eelex 8000 has a top speed of 40 knots with a 220 kW Torqeedo engine connected to a Volvo Dual Prop sterndrive. The cruising speed is 24 knots. At lower rates, the range is 100 nautical miles and needs 8 hours to recharge, respectively, one hour at a supercharger.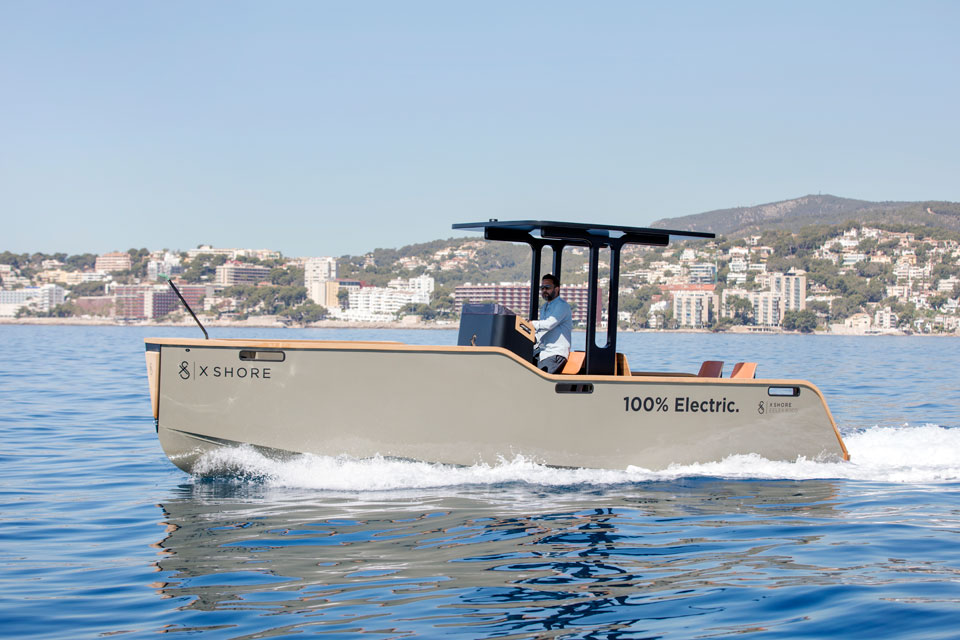 The boat got the German Design Award 2020 in the category Excellent Product Design Aviation, Maritime and Railway.
#3. Q30
Oceanvolt started in 2004 - a long time before electric drives are hyped - to develop electric propulsion for sailing yachts. Years later, the company founder Mr. Janne Kjellman launched Q Yachts with its model Q30 to present a full-electric day boat with a clean and minimalistic design that fits perfectly to the silence of electric engines.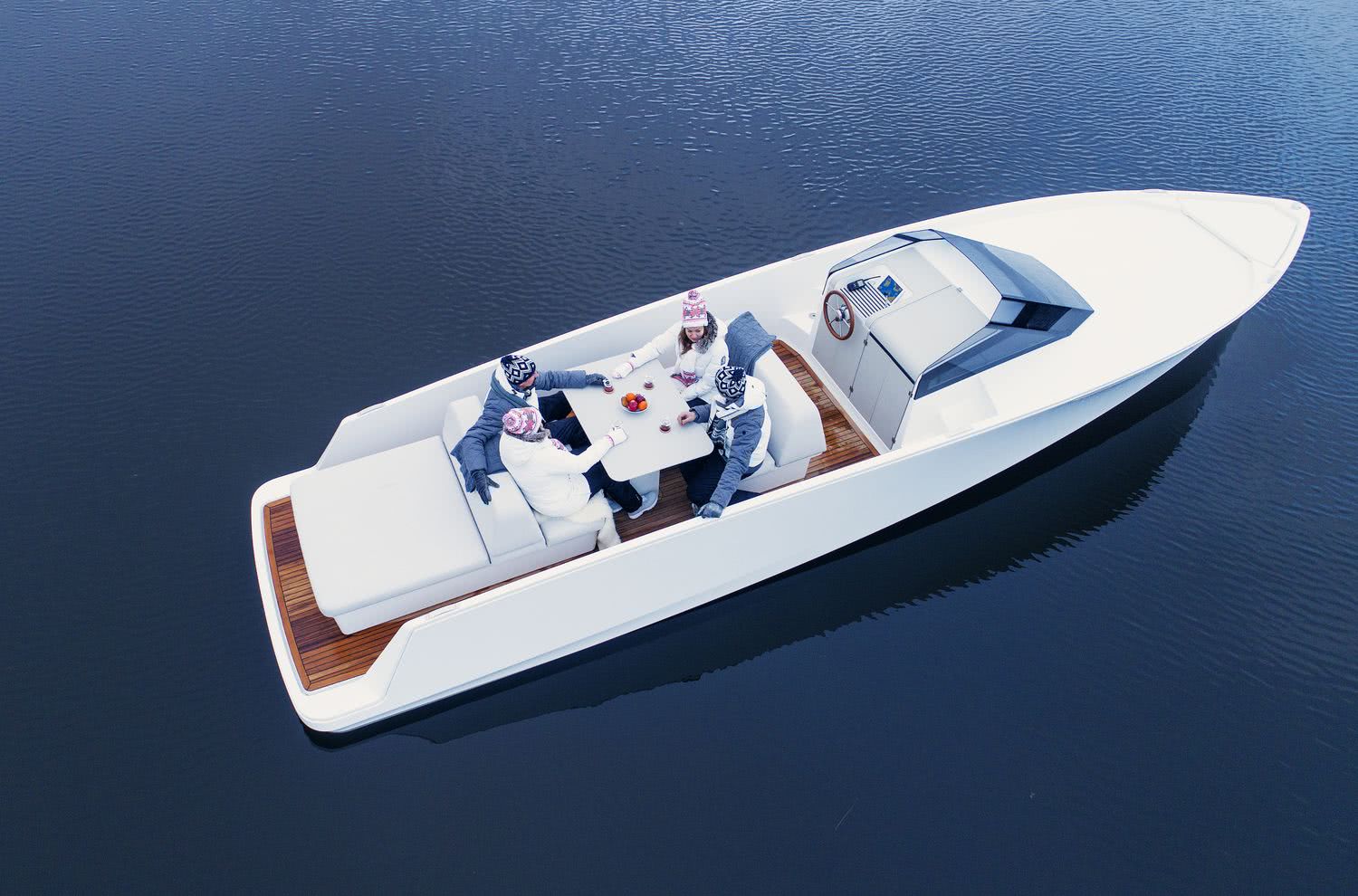 The boat has a range of 42 nautical miles with the standard 30 kWh battery pack or 80 nautical miles with the optional 60 kWh battery pack at a cruising speed of nine knots. In fast cruising mode 15 knots), the range reduces to 22 nautical miles respectively 40 nautical miles. The guest capacity is up to eight guests.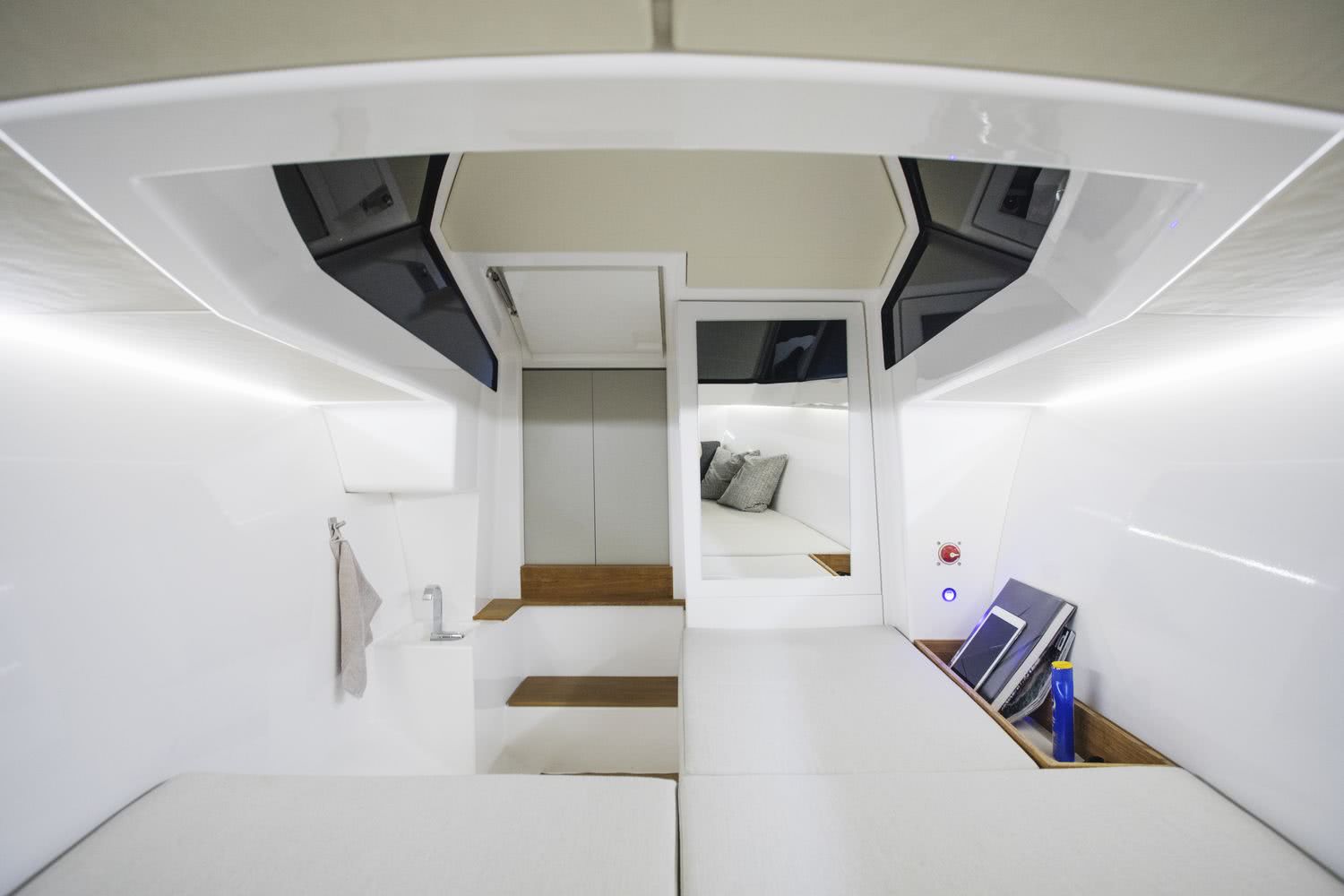 The bright styled interior of the Q30 offers the opportunity for an overnight stop with bed and head. The skylight lets natural light in the cabin. An all-around LED and LED spots serving to light at night.
The Q30 features a hydrodynamically optimized, efficient chassis for minimal wake-up and touch-screen steering.
#4. Jp green
These tenders are powered by a single unit jet drive and have an impressive range of three hours at 15 knots. With a top speed of 52 knots, the tender will also run for over 12 hours at five knots.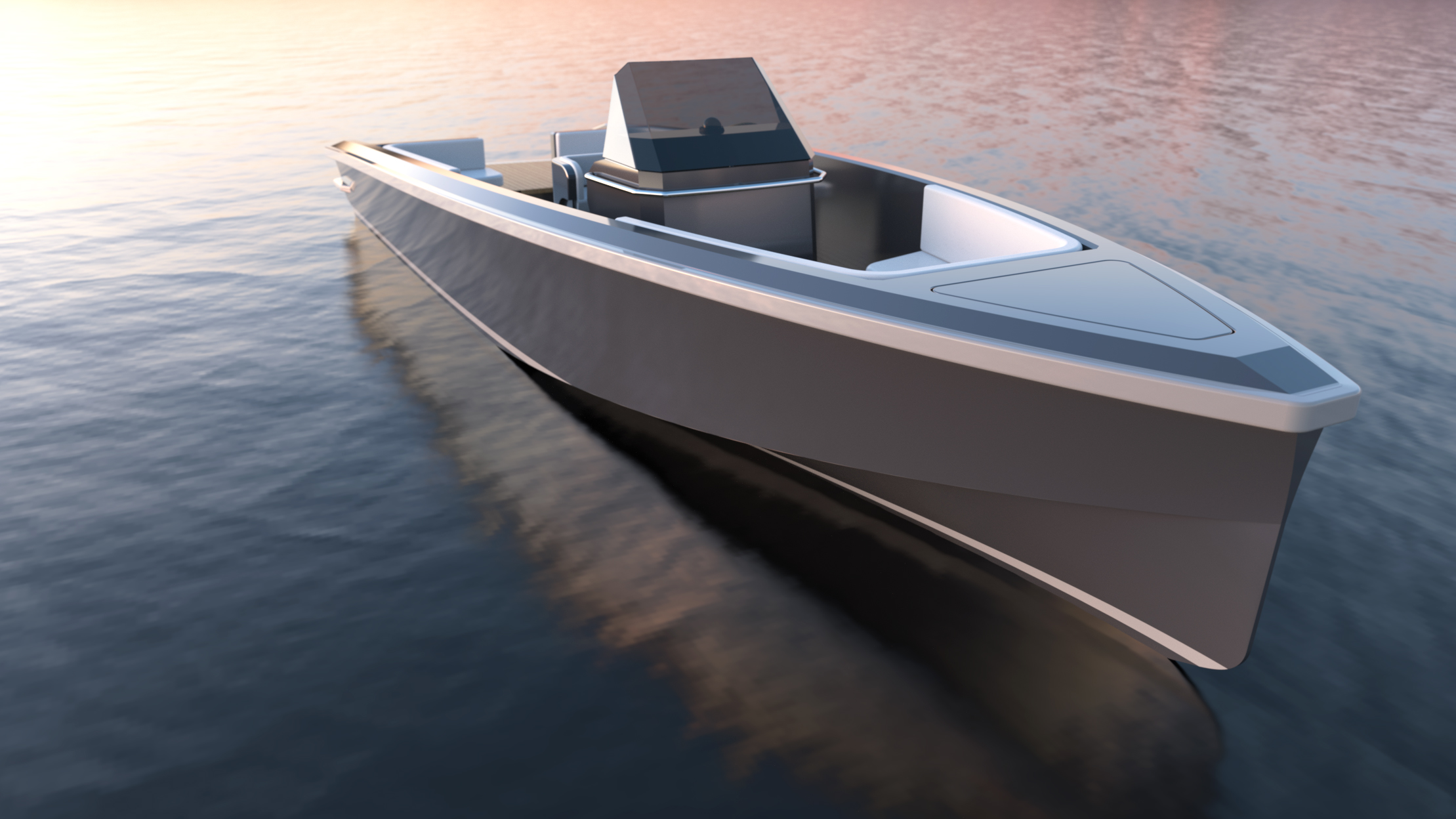 Built in composite, the JP Green electric tender has a charge time ranging between 40 minutes and five hours and can recharge from the mothership.
#5. Quadrofoil Q2S
The Quadrofoil Q2S is a radical design hailing from Slovenia. Designers and engineers have optimized every aspect of the Q2 design, including the new and advanced hydrofoil technology. This has given the Q2 a wide ‐ spectrum of unique improvements in efficiency, range, maneuverability, safety and comfort.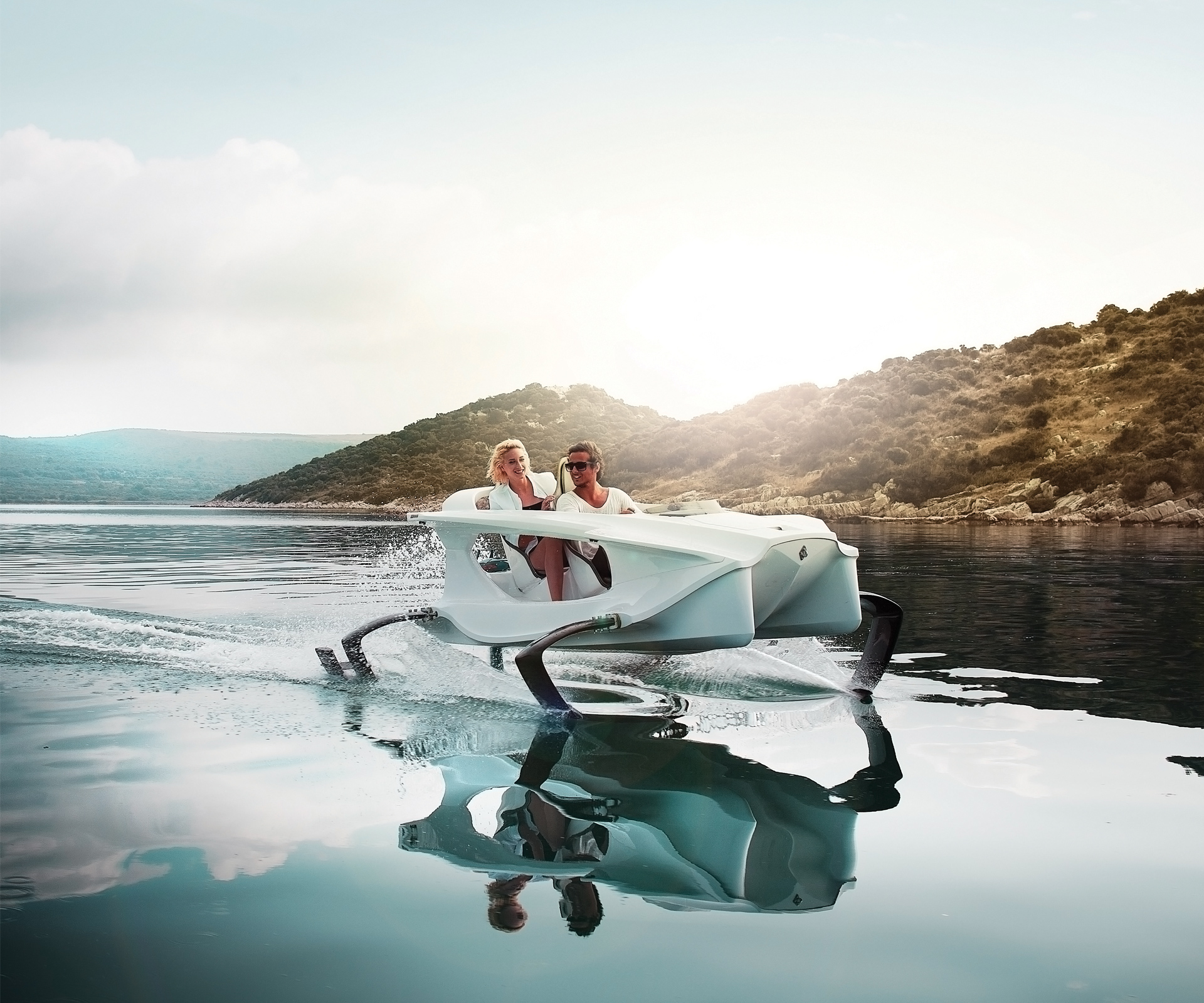 Special aluminum alloy is exclusively used in the construction, making the foils extra light, super strong and highly corrosion resistant.
From the top to the winglets, each part of our hydrofoils has been carefully designed and crafted to follow the natural dynamics of water, all to provide optimum control, stability and unmatched efficiency.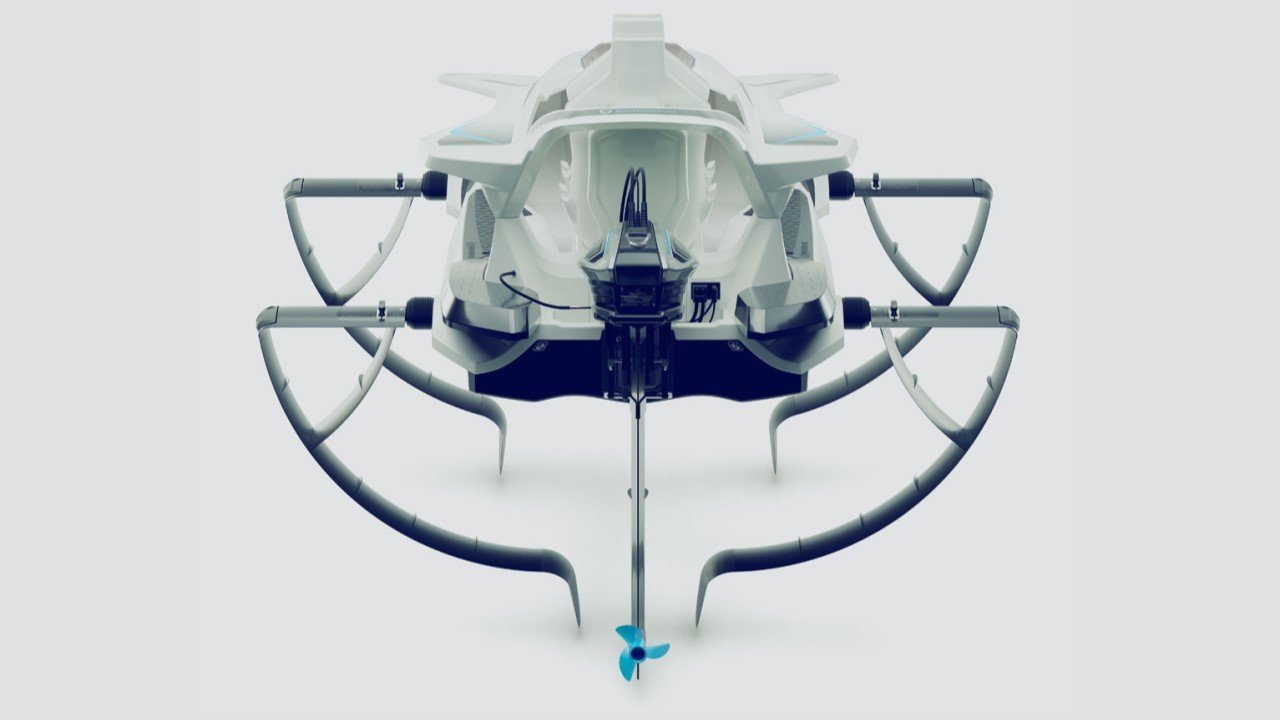 The Formula 1 inspired steering wheel was carefully crafted with a color touch screen display. Its intuitive user interface provides exceptional control over the quick-responding Q2.
Special attention was given top the shape and design of the steering wheel. Our design reflects the awesomeness of race cars and offers excellent grip and optimal reach to all the vessels basic functions.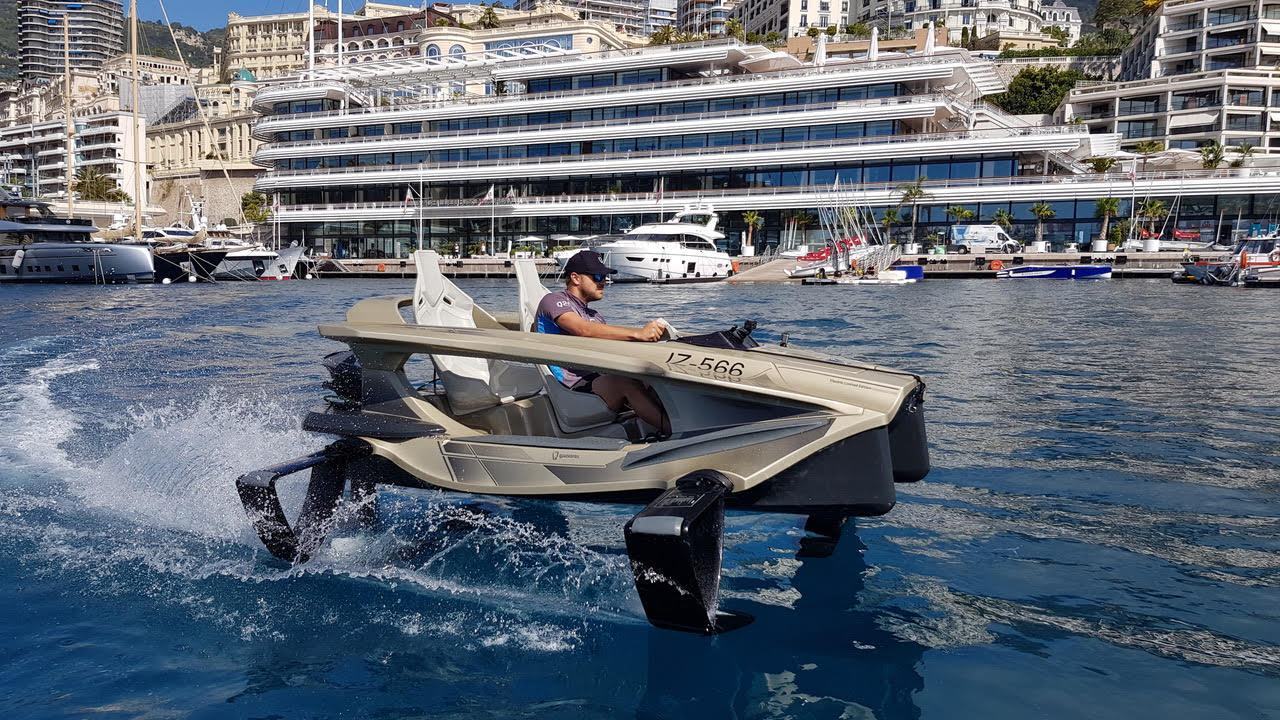 Battery bank can deliver an impressive cruising range of up to 62 miles per charge.