On Wednesday evening, March 22, the 48-meter Elsa
ran ashore
in Ladder Bay in Saba, 20 nautical miles away from St Maarten. According to the Saba Government Information Service, all passengers and crew on board were safely transported to the harbour and no one was injured.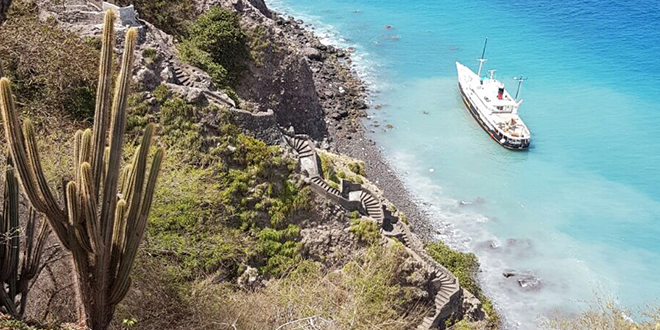 The conditions under which the vessel ran aground are still unknown, but it is already the second yacht which is involved in such accident, as last Saturday a French sailing yacht had been pulled off the rocks there.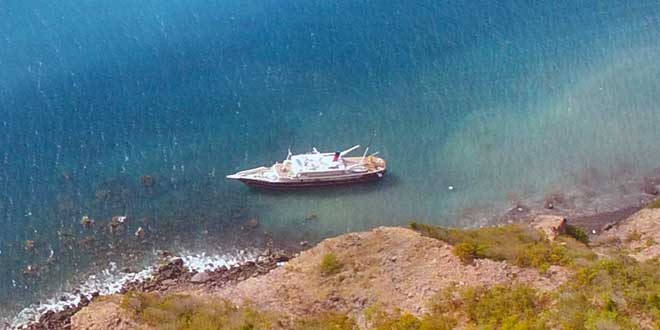 Elsa's owners have been working together with the authorities on a plan to salvage the yacht with minimal damages to the surrounding environment, as diesel is spreading along the coast, local news
report
.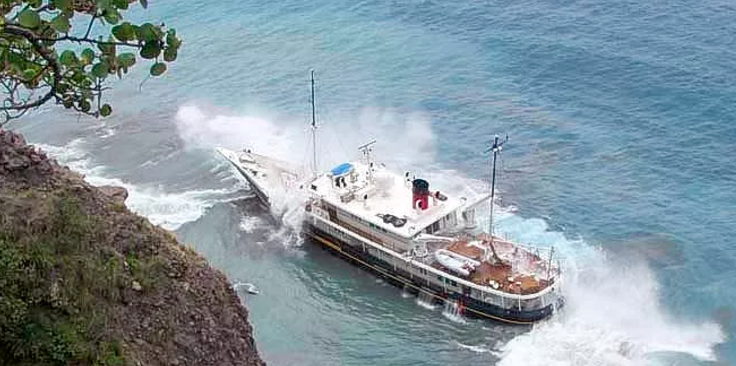 Elsa
is a 48m motor yacht built in 2004 by SPS Kooiman. With a beam of 8.2 metres and a draft of 2.8 metres, she has a steel hull and steel/aluminium superstructure. This adds up to a gross tonnage of 353 tons. She is powered by Cummins engines of 600 horsepower each giving her a maximum speed of 13 knots and a cruising speed of 10.5 knots.