Italian design studio Green Yachts has recently unveiled renderings for a brand-new superyacht concept named Tetrosomus 45. The 47.55-meter yacht was developed in collaboration with Cheyenne Yachts and draws inspiration from the obscure Tetrosomus fish.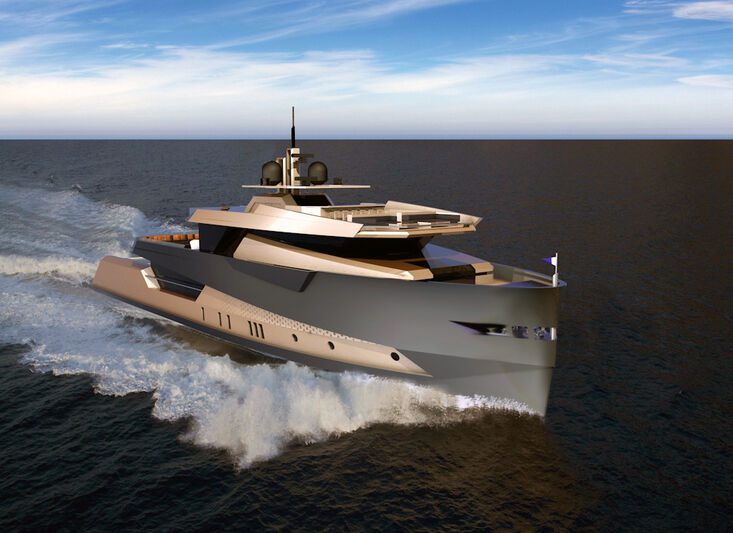 Tetrosomus fish lives in the depths of the oceans, over 200 meters below, it has a robust exoskeleton structure, that's why the outermost part is steel to protect the innermost part made of aluminum, an hexagonal reticular structure characterizes the aesthetics of the design of the perimeter surfaces. The Tetrosomus 45 is an explorer yacht with a beam of 9.8 meters and a draft of 2.90 meters.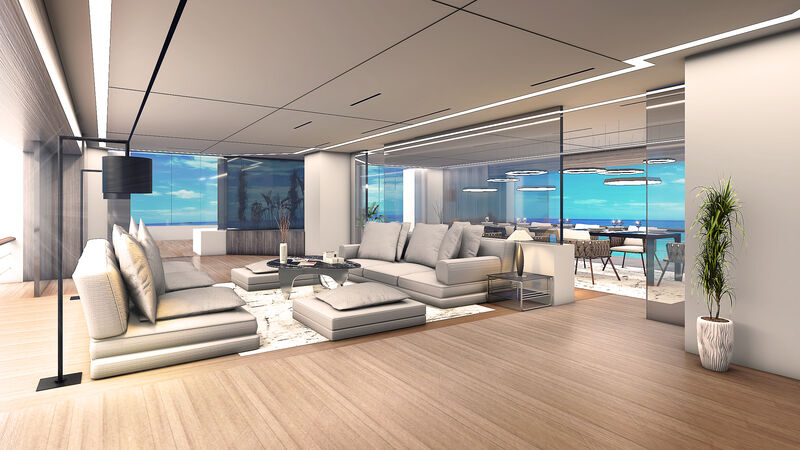 The interiors are made of locally sourced, certified Italian materials, Carrara marble, and naturally cut and treated woods without the use of solvents. The classic layout, to meet the typical needs of a yacht suitable for international charter. The yacht can accommodate up to ten guests across five cabins, as well as twelve crew members in six cabins. Four guest cabins are located on the lower deck, the full-width owner's cabin situated on the main deck, as well as a saloon and dining room with large windows. Wheelhouse and private saloon with outdoor dining room is placed on the upper deck, and a well-organized panoramic sun deck on the fly deck.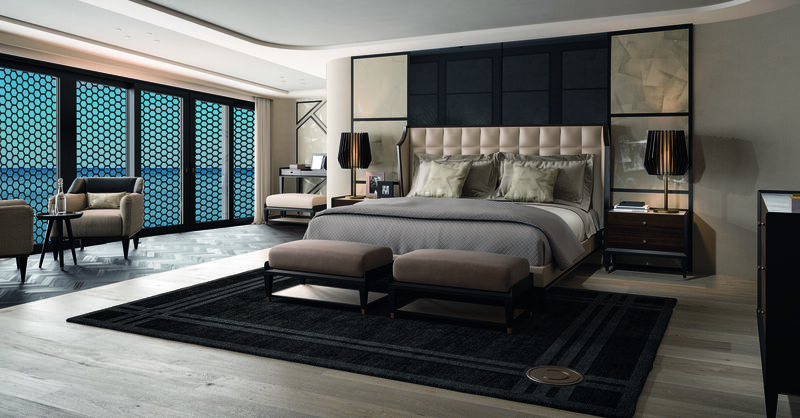 The Tetrosomus 45 yacht is promised to have a maximum speed of 15 knots and a cruising speed of 10.5 knots.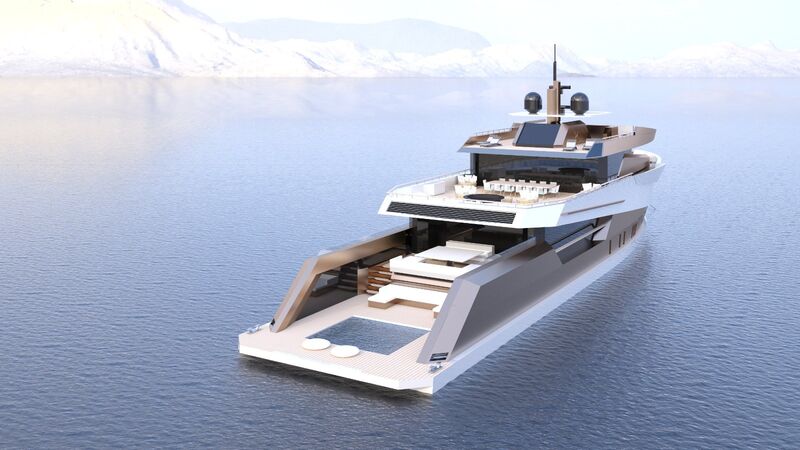 Green Yachts was founded by Mattia Massola Taliacar in 2002. The company aims to be a point of reference for shipyards and ship owners, able to find functional but also stylistic technical solutions to reduce the carbon footprint of yachts, a gradual and scalable process.
Credits: Green Yachts