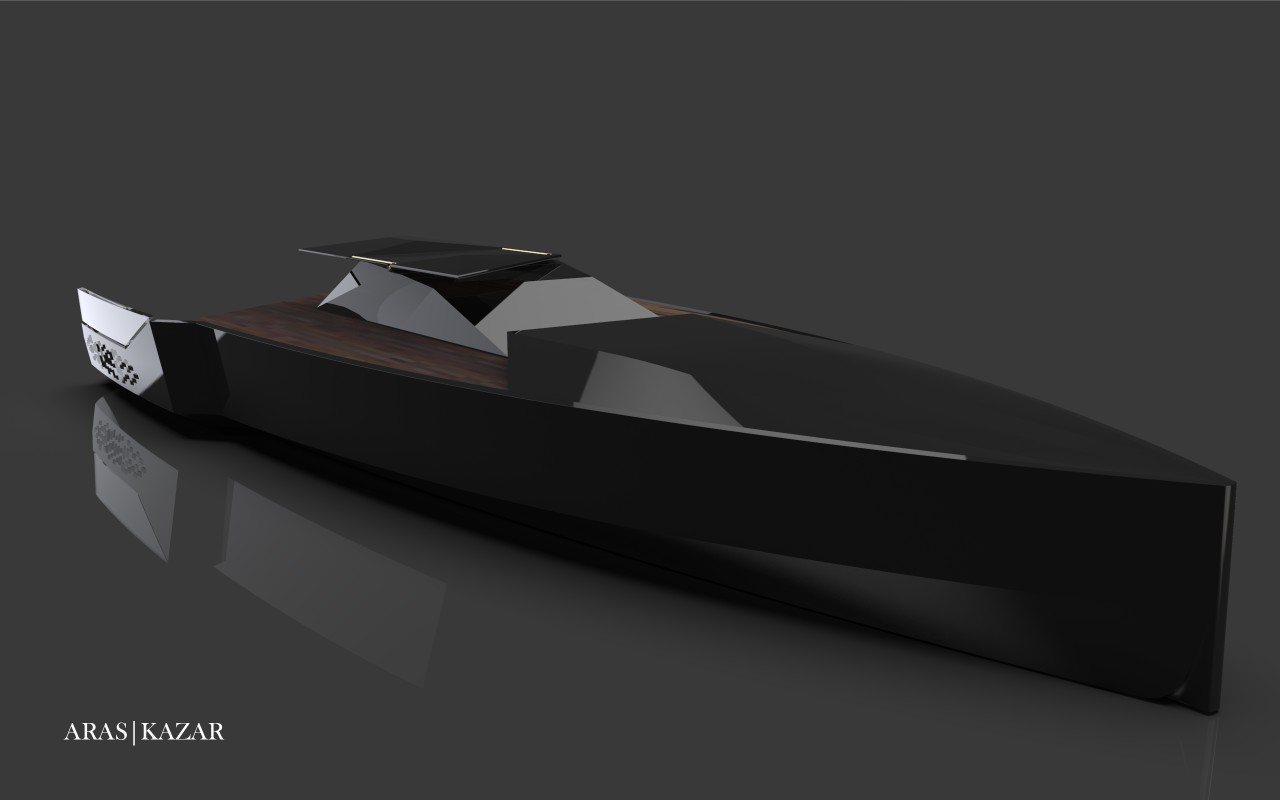 A design that is asymmetrical in nature. The 48-metre superyacht concept by Aras Kazar is represented by clean sharp lines, incorporating surfaces such as black walnut-wood-planks, a high gloss black hull with a raised matte snakeskin design, with raised glass sides and edges accentuated by gold.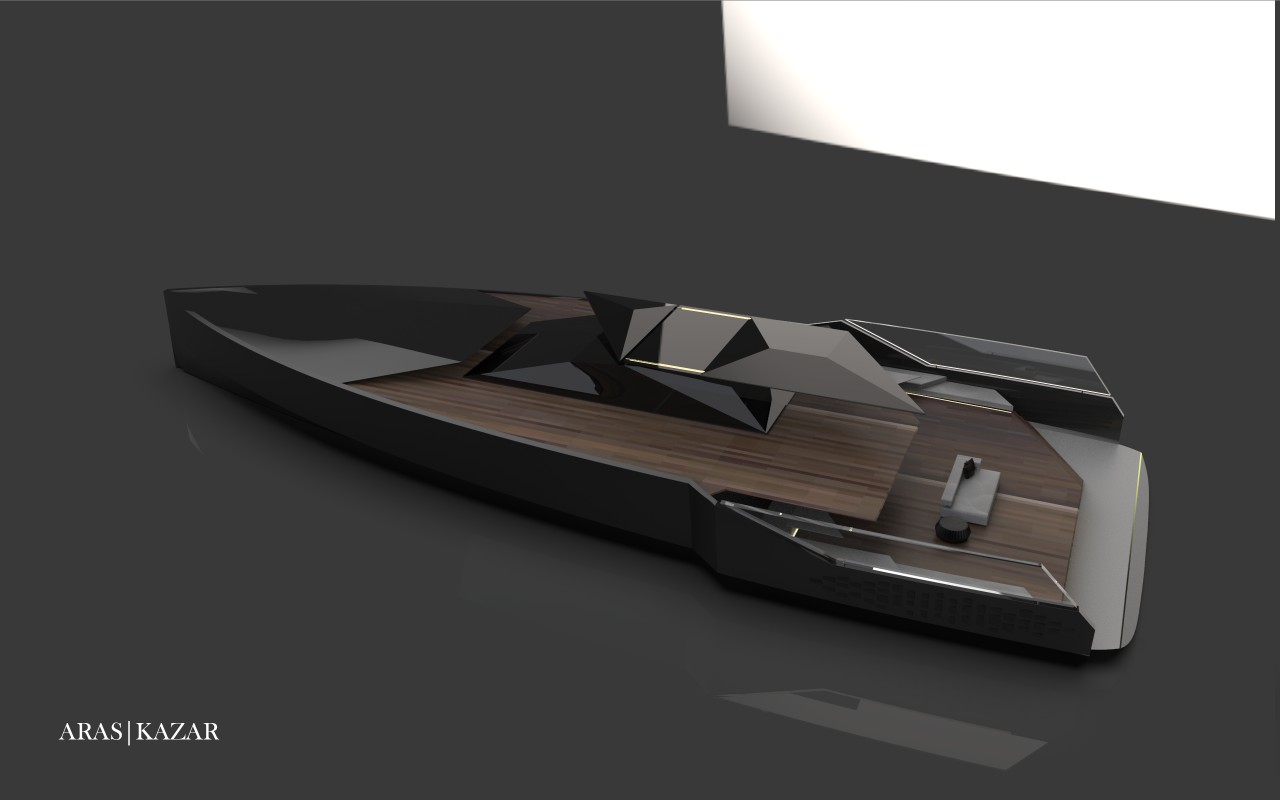 Nave Nera is designed to reach a maximum speed of 40 knots; characterized by a wider body and lower centre gravity which provides more stability even on rough seas. This superyacht concept is to be equipped with three engines that can generate up to 8,200 horsepower.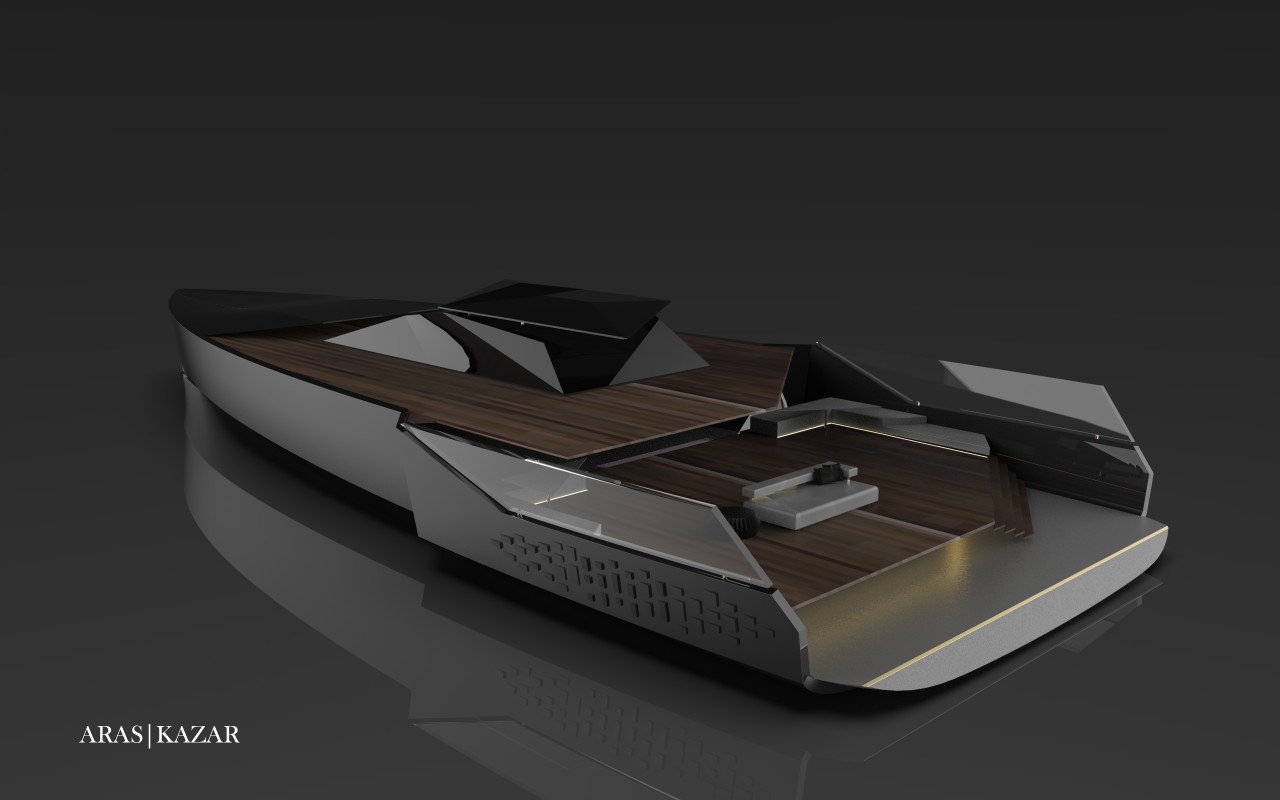 The convertible front deck provides great aerodynamics and offers protection to the Jacuzzi area during the ride. The front deck unfolds and disappears into the deck with a push of a button.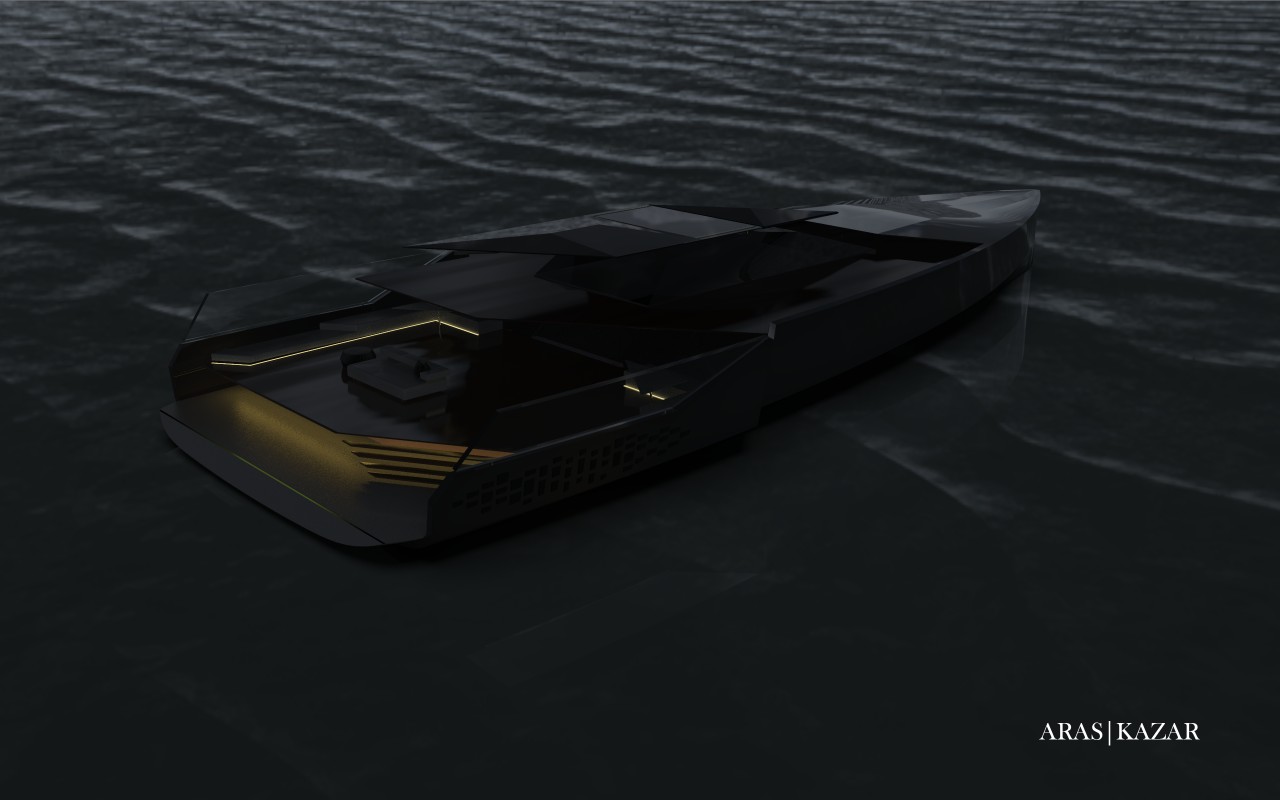 Inside layout includes two guest cabins, a master cabin and crew cabin, all very spacious in size. The interior design is dramatic yet clean and simple, soft Italian leathers mix with European upholstery and touches of gold.