While
AvA Yachts
working on
Kando 130XL
the yard has introduced another model, the Kando 150XL, the largest of the Kando line so far. The Kando 150XL is around 47-meters and very close to the 500 GT mark. Construction is going to be with high-tensile steel for the hull and aluminum. Below is a look at the slightly smaller Kando 130XL.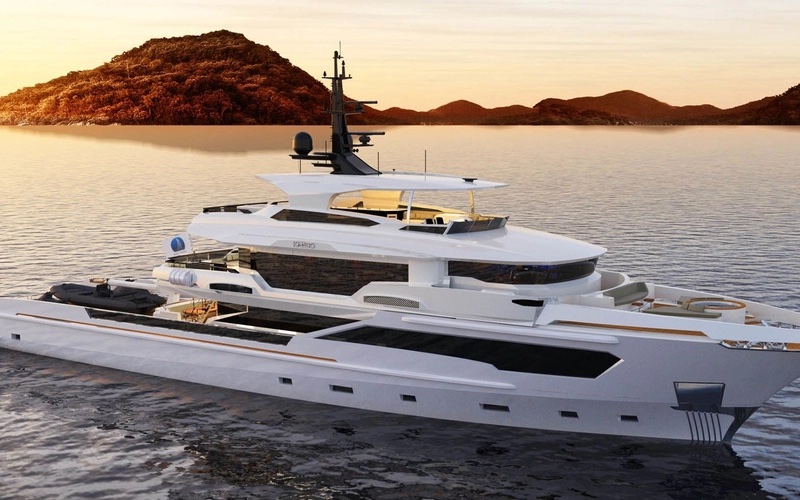 The yacht is designed entirely by AvA Yachts. The interior can accommodate guests in up to six cabins, but the option for five cabins also will be available. In the case of six guest cabins the layout will be five double cabins and a master suite to sleep up to 12 guests. Three cabins are for the crew with a captain's cabin on the bridge deck.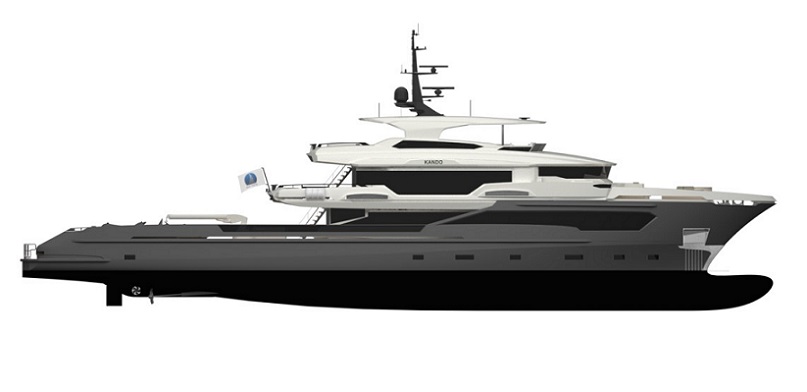 Other features onboard include a hot tub on the flybridge, transformer swimming platform and wide exterior seating/sunbathing areas. Basic dimensions of this yacht read a length of 46.70-meters, beam of 9-meters and draft of 2.5-meters.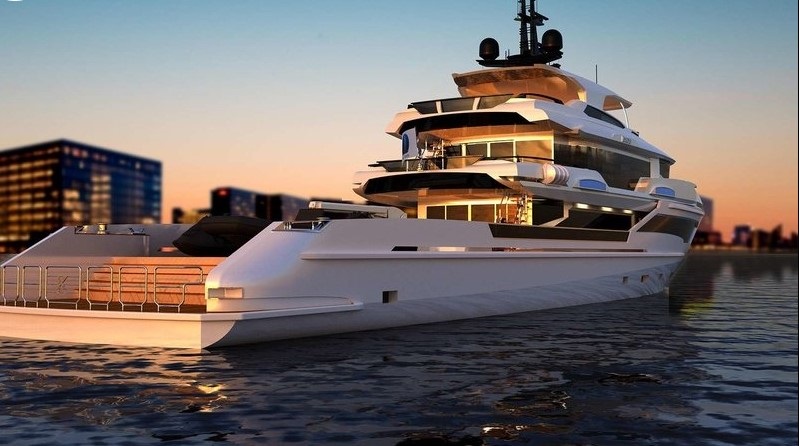 AvA Yachts is optimizing its vessels for impressive autonomy. The Kando 150XL for example is boasting – in theory – a greater than 7,000 nautical mile range.
The standard engine setup for the Kando 150XL should be a pair of Cummins 1,000 horsepower engines which are calculated to run the yacht up to 14-knots. Her range is extended to those impressive figures when she is dialed back to 10-knots or slower. Full tank capacity is expected to be 80,000 LT along with 15,000 LT of fresh water.
AvA Yachts was established in 2005 as a naval architecture and engineering company by a group of naval architects who have experience of more than 25 years in the yacht design and engineering field. Ava Yachts has developed and engineered the designs of many remarkable yachts in a wide variety. Today AvA Yachts, with more than 5000 sq.m closed yard based in Antalya.
Credits: AvA Yachts