On Saturday evening, a 
45.6-metre superyacht Moatize
 smashed into Cairns marina (Queensland, Australia) while attempting to moor. The port has remained closed since the accident, reports Sunrise.
The vessel crashed into the port heading to the converted-trawler restaurant Prawn Star Cairns, making diners rush out of their seats. Fortunately, no one of the restaurants full capacity of 60 got injured though.
According to some reports, a mechanical problem caused one of the yacht's engines to lock into full speed. Meanwhile, the crew frantically tried to minimise possible damage. 
The crew members were seen at the bow waving their arms and warning people to move way, while the others dropped the anchor at the time. Thus, they managed to slow down the vessel quickly, ensuring other boats at the port got only slightly damaged.
The captain of the Moatize 
told 7NEWS Cairns
 that the starboard gear stuck as they were making a tight turn. No fuel spills were reported, although the marina operators are still investigating.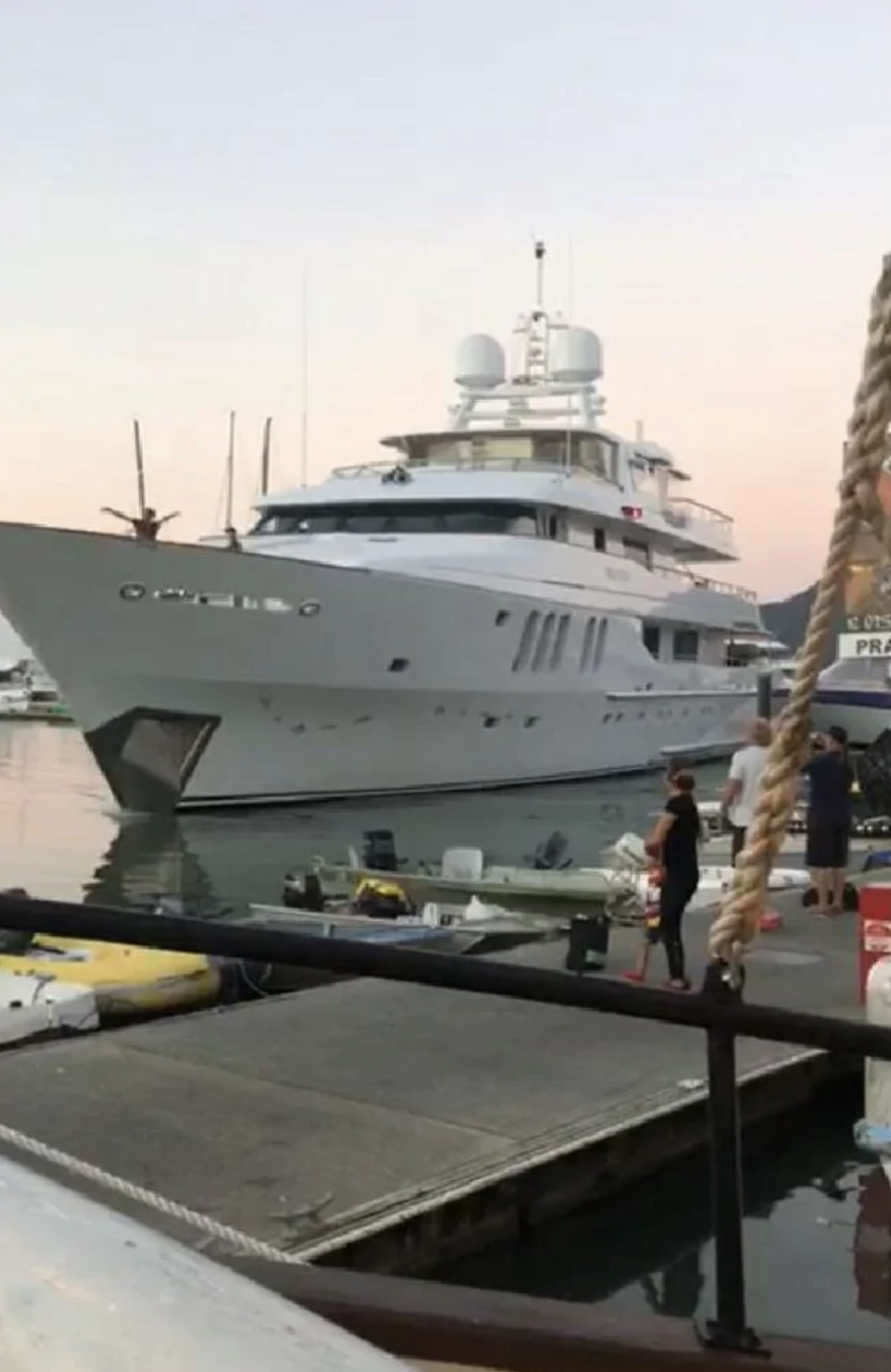 Photo: Prawn Star / Facebook
The Prawn Star had to close after the crash, as the superyacht had damaged the berthing pontoon. Still, the restaurant's business manager Kay Green told the ABC remained positive on the restaurant to be back up shortly.
'Our crew handled it perfectly, they kept their calm, got everyone off the boats and got everyone settled down and since then the spirit of co-operation has been fantastic,' she said.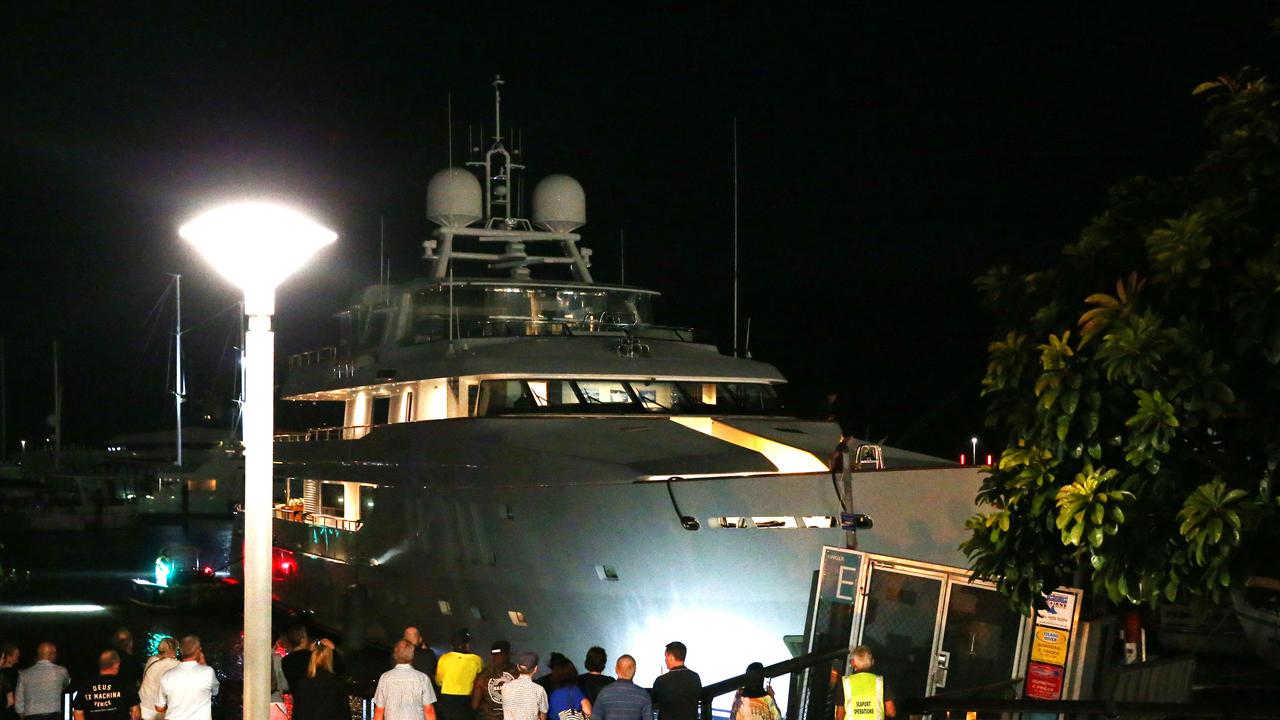 Photo source: Queensland Times
Moatize
 was built and delivered by British shipyard Pendennis in 1999, changing several names and undergoing several refits since then. With a beam of 9.5 metres and a draft of 2.7 metres, she has an aluminium hull and aluminium superstructure. 
With interior volume of 509 tons, the yacht can accommodate up to 12 guests within interior designs by Redman Whiteley and exterior designs by Dubois Naval Architects.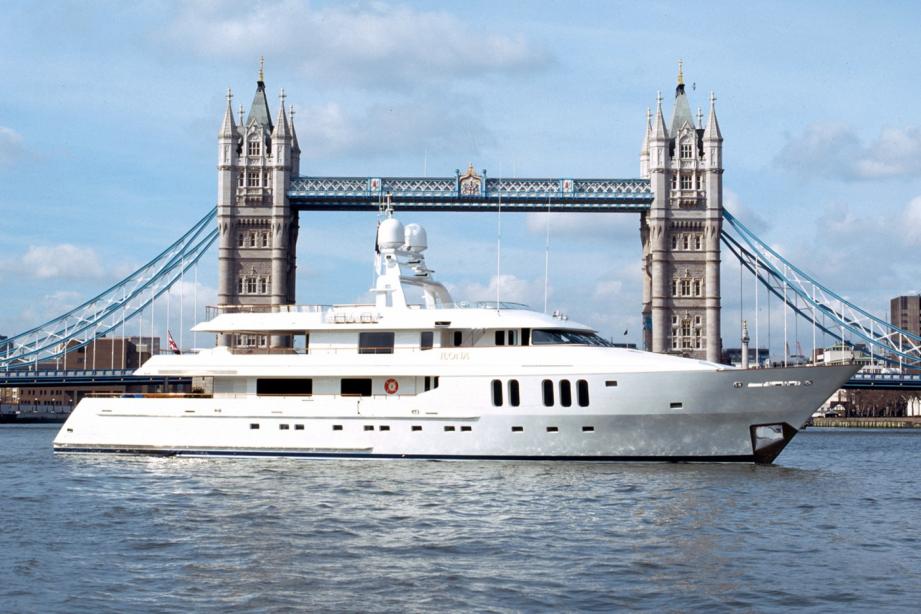 Powered by Caterpillar engines of 960 hp each, 
Moatize
 reaches a maximum speed at 15 knots and a cruises at 13 knots. Her maximum range is estimated at 6,000 nautical miles.