Codecasa is proud to announce the launch of its new Codecasa 43 Full Beam – Serie Vintage – Hull F76, which took place yesterday, June 16, at 10.30 am, at the company's facility in the Darsena of Viareggio.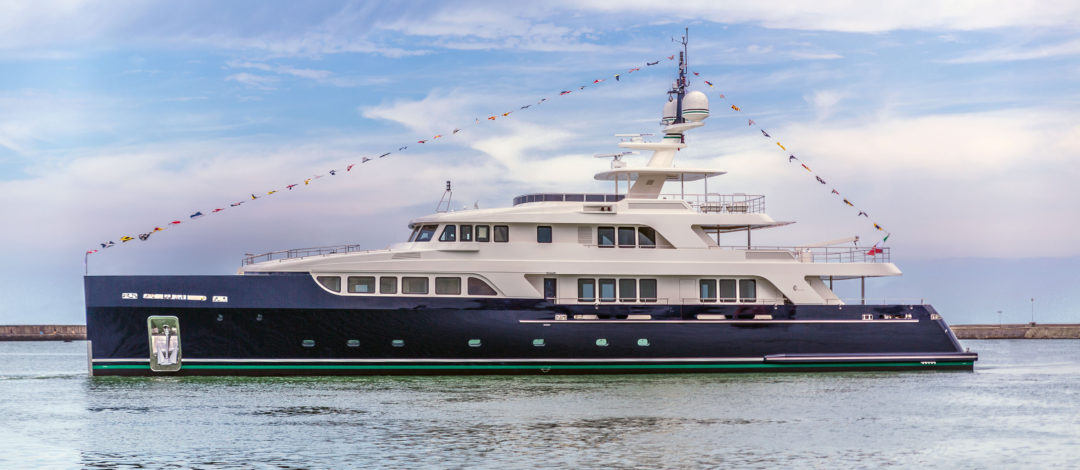 The new Hull F76 is based on the yard's proven platform with the interiors from Tommaso Spadolini working together with the in-house team.

The vessel is equipped with two Caterpillar 3512C main engines and is able to reach a top speed of 16.5 knots in light displacement conditions as well as a range of 4,000 nautical miles at the cruising speed of 11 knots. The yacht can assure a comfortable cruising in any weather and sea conditions, thanks to the high building standards, the large exterior spaces and interior volumes, which are slightly under 500 tons GRT.