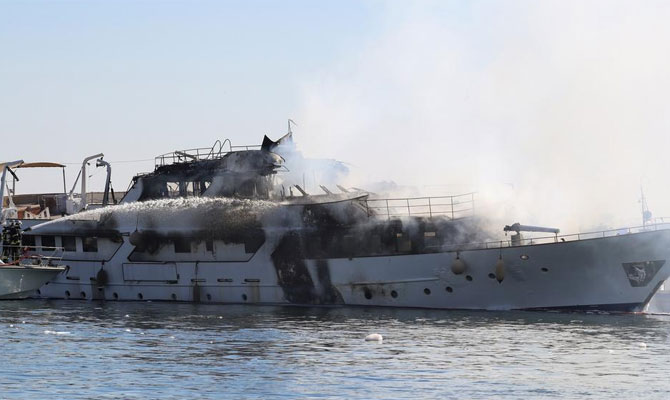 42-meter superyacht
Lalibela
has been heavily damaged due to fire, which broke out at the night while she was docked near Cannes, France. The fire destroyed the top deck and cabins inside, reports Maritime Bulletin.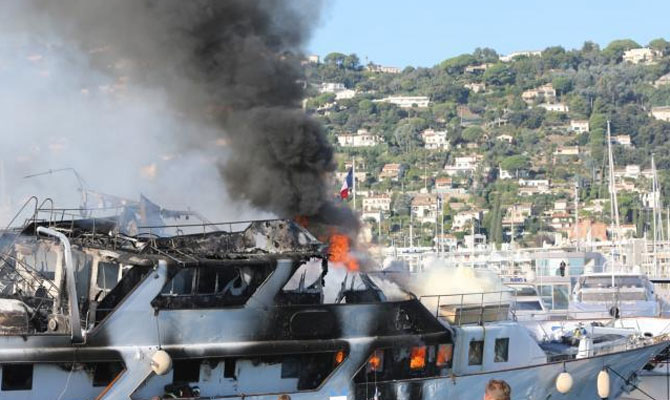 Two of the firefighters had been injured while extinguishing and two seamen were on board, while the fire broke out, but they succesfully left the vessel without any damage.
Lalibela was built by Benetti in 1972 and last refitted in 2013. She was available for charter starting from € 75,000 per week + expenses.